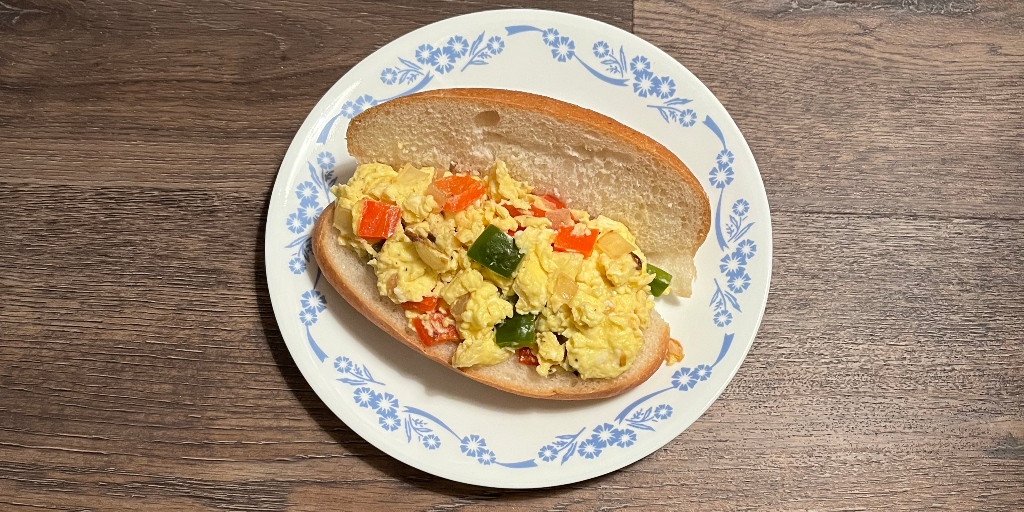 Barb Szyszkiewicz shares a favorite recipe for a quick-to-prepare breakfast sandwich that can be enjoyed at any time of day.
---
The best meals are often the simplest. There's nothing fussy about a peppers and eggs sandwich. It's quick to make, easy to customize, and very satisfying.
An authentic peppers and eggs sandwich is made with strips of pepper and onion (rather than diced pieces) but the diced vegetables cook faster and are less messy to eat. Plus this is an excellent way to use up those little odd-shaped pieces of bell peppers that are left when you've prepared slices for a stir-fry or vegetable tray.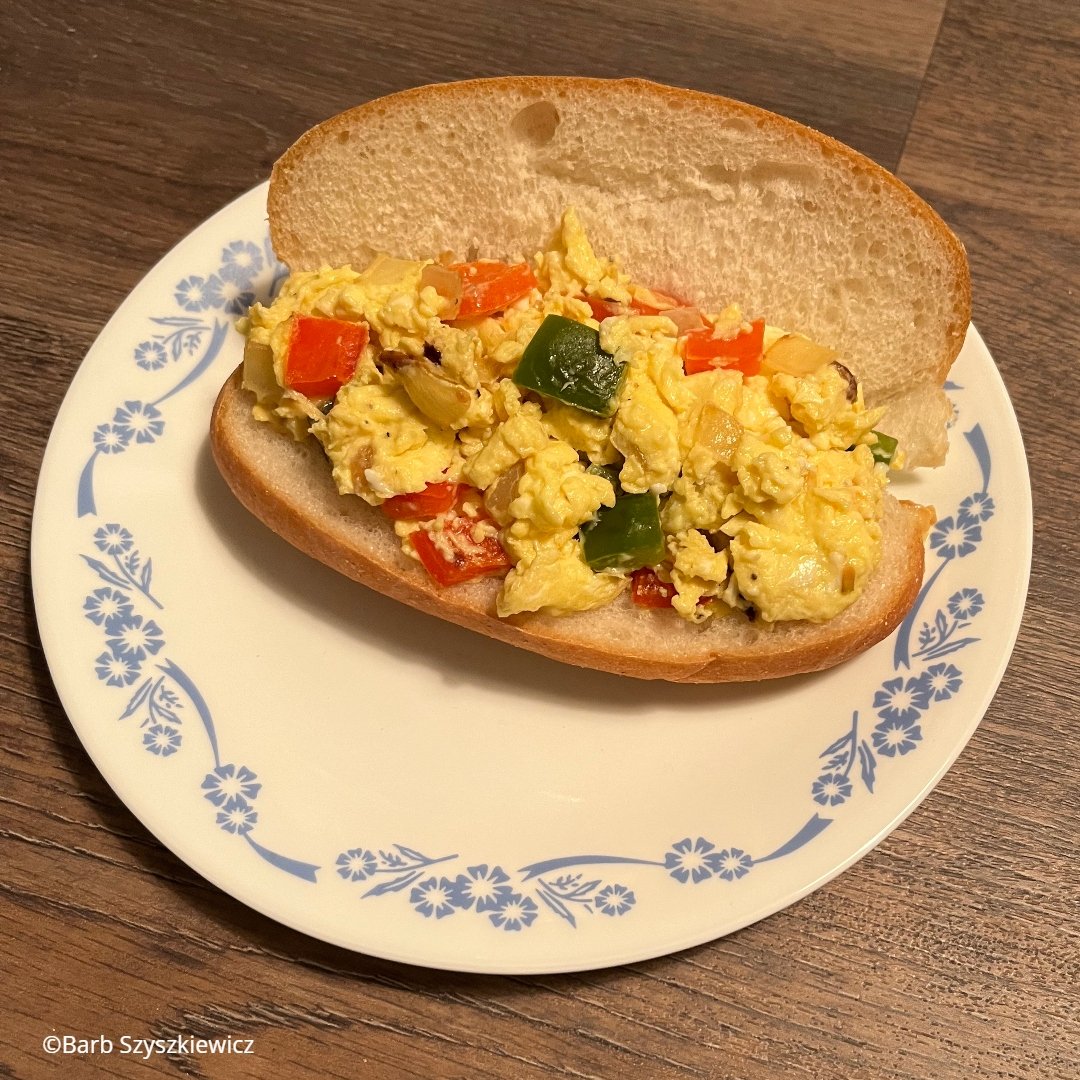 Peppers and Eggs Sandwiches
Makes 4 servings
INGREDIENTS
4 crusty sandwich rolls (6-inch torpedo rolls or kaiser rolls work well)
1/2 cup green bell pepper, diced
1/2 cup red bell pepper, diced
1 cup onion, diced
2 tbsp olive oil
8 eggs, beaten
1/2 cup milk
4 slices cheese or 1/2 cup shredded cheese (your choice: Provolone, American, mozzarella, Parmesan, or a combination)
DIRECTIONS
Slice the rolls (and lightly toast, if you wish).
Heat a large skillet over medium-high heat. Add olive oil. Reduce heat to medium and cook peppers and onions until they soften.
Beat eggs and milk, and scramble in the skillet with the peppers and onions until eggs are done to your liking.
Scoop egg mixture onto sandwich rolls, top with cheese, and serve.
Click to tweet:
For #MeatlessFriday, try a quick-to-prepare breakfast sandwich you can enjoy at any time of day. #catholicmom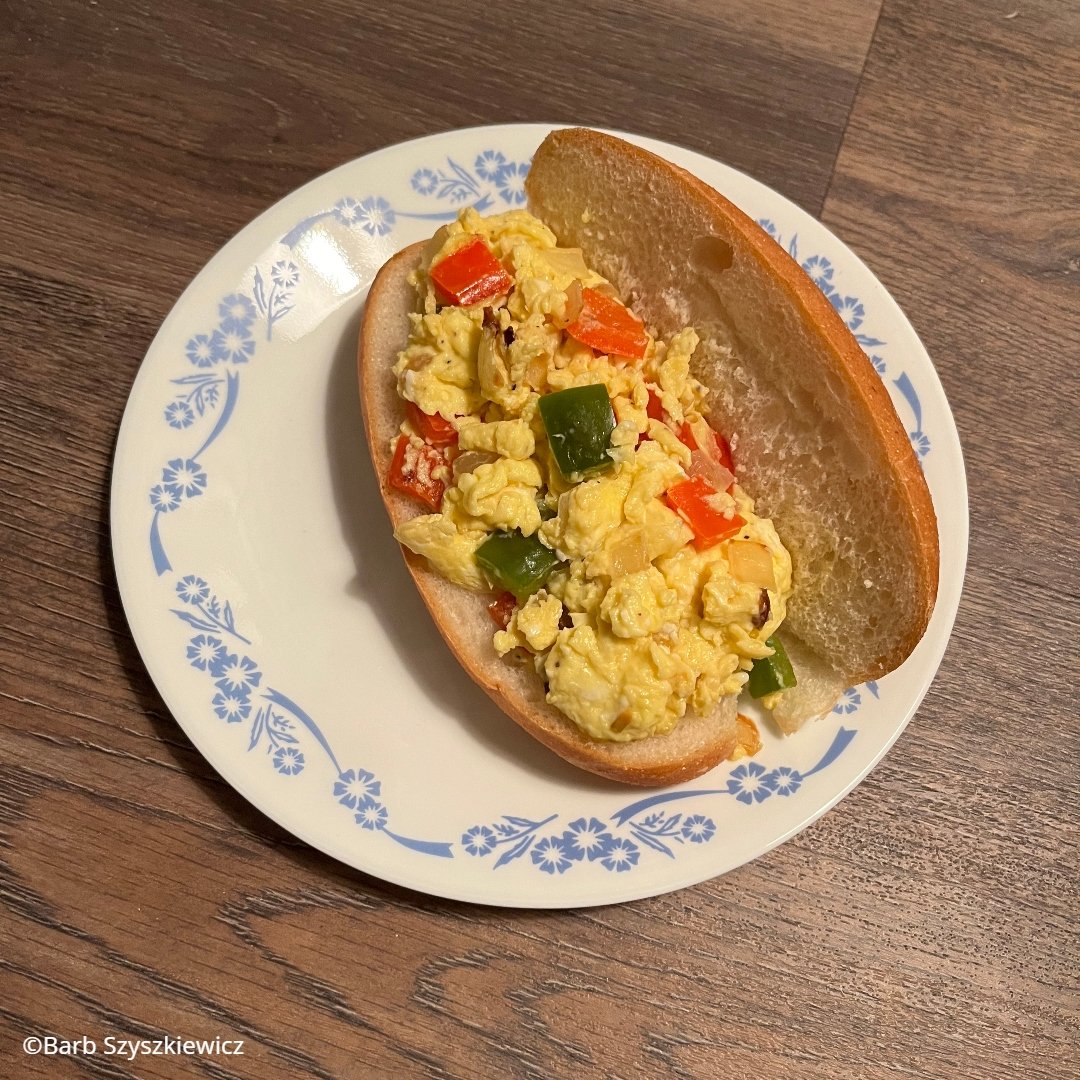 ---
Copyright 2022 Barb Szyszkiewicz
Images: copyright 2022 Barb Szyszkiewicz, all rights reserved
About the Author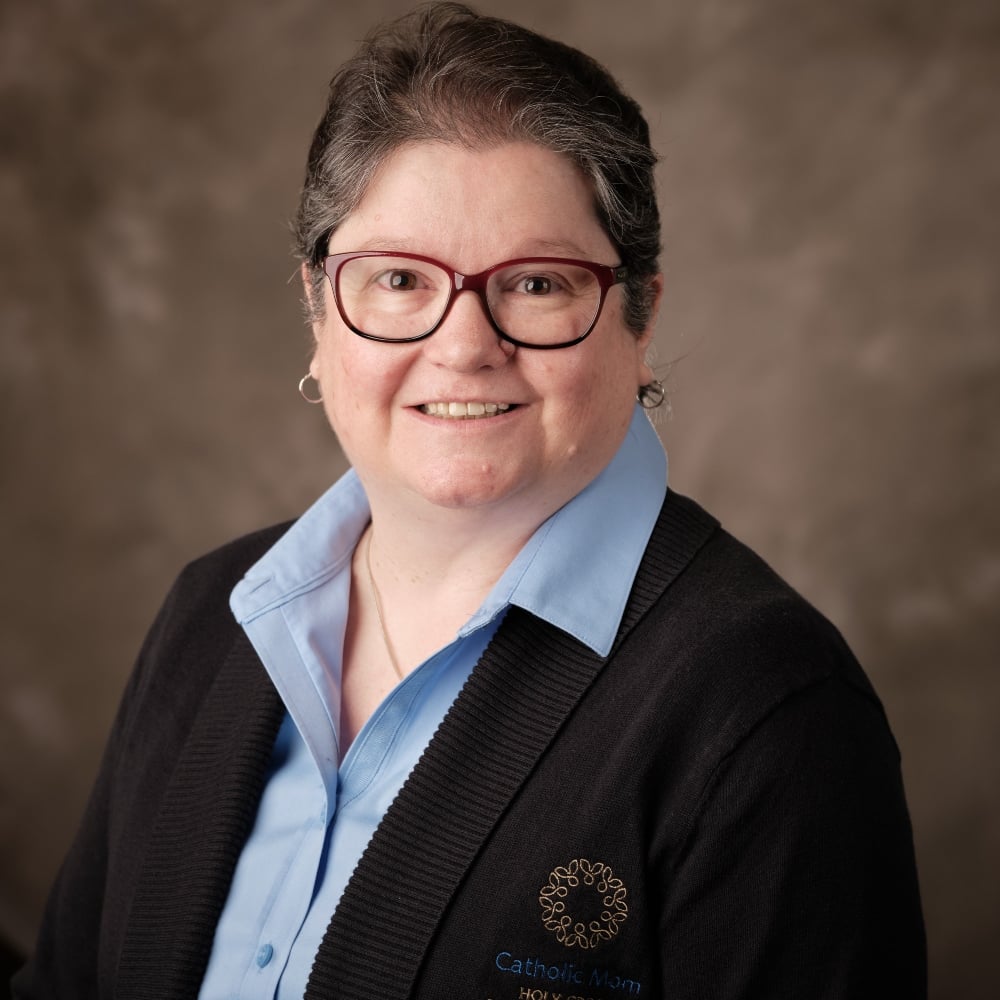 Barb Szyszkiewicz is a wife, mom of 3 young adults, and a Secular Franciscan. She is editor at CatholicMom.com. Barb enjoys writing, cooking, and reading, and is a music minister at her parish and an avid Notre Dame football and basketball fan. Find her blog at FranciscanMom and her family's favorite recipes with nutrition information for diabetics at Cook and Count. Her booklet, The Handy Little Guide to Prayer, is available now from Our Sunday Visitor.