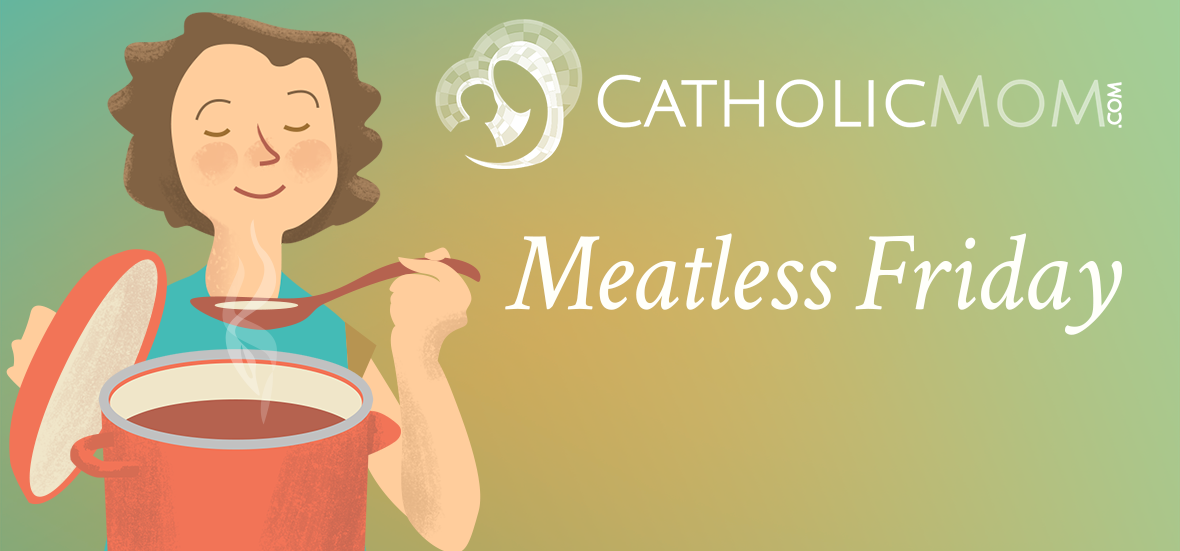 Kate Taliaferro shares a family favorite recipe from a cookbook based on a children's book series.
This recipe is from the Redwall Cookbook, written by Brian Jacques and illustrated by Christopher Denise. There is a story woven through the cookbook and it has lovely illustrations that bring the story and recipes to life. This book is a great way to create extension activities and memories for families who love this series, or would be a great way to encourage a new reading experience for middle grade readers.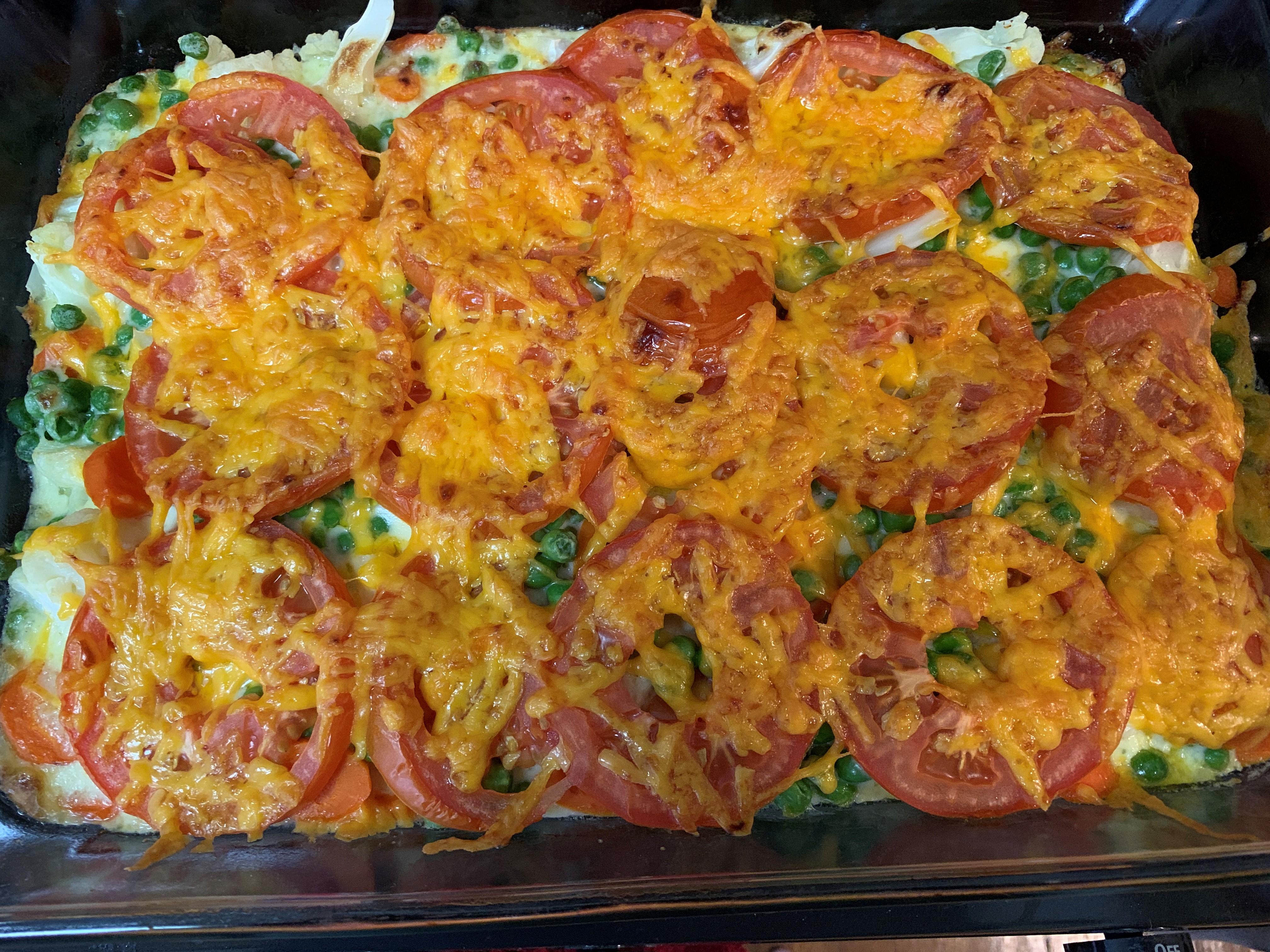 Veggible Molebake
Serves 8 as a side dish. Serves 4-5 adults as a main dish
Ingredients:
2 Tablespoons unsalted butter, plus additional for the pan
2 Tablespoons all-purpose flour
¾ Cup heavy cream
¾ Cup vegetable stock or milk
2 egg yolks
Salt and pepper, to taste
2 cups (8 oz) cauliflower florets, cooked (approximately ½ a head of cauliflower, chopped)
4 medium carrots (8 ox), sliced and cooked
2 cups (10 oz) peas, cooked
4 tomatoes, hulled and sliced (I only used 2, I sliced as I laid them overtop of the casserole and went until I had full coverage)
2 Cups (4 oz) grated Cheddar cheese
Directions:
Preheat the oven to 400º F. Butter a casserole or 9-by-13-inch baking pan. In a saucepan over medium heat, melt the butter. Sprinkle in the flour and cook, stirring, for 1 minutes.
Gradually stir in the cream and stock or milk into the flour mixture. Reduce the heat to low and cook, stirring, for 10 minutes.
In a bowl, beat the egg yolks well. Gradually whisk a few tablespoons of the hot liquid into the yolks, then whisk the yolks back into the saucepan. Heat, stirring, until the mixture just begins to steam (do not let it boil). Take the pan off the heat and stir for another minute or two to cool. Season with sauce with salt and pepper.
Spread the cauliflower in the bottom of the buttered baking dish. Layer in the carrots and then the peas. Pour the sauce of the casserole, then layer the tomato slices on top. Season well with salt and pepper and sprinkle with grated cheese over the top.
Bake until the cheese is melted, about 10 minutes. Turn on the broiler and broil the casserole, watch carefully, until the cheese is browned, 2-3 minutes.
When serving as a main dish, serve with biscuits, salad or egg noodles on the side.
For #meatlessfriday: a family favorite recipe from a cookbook based on a children's book series. #catholicmom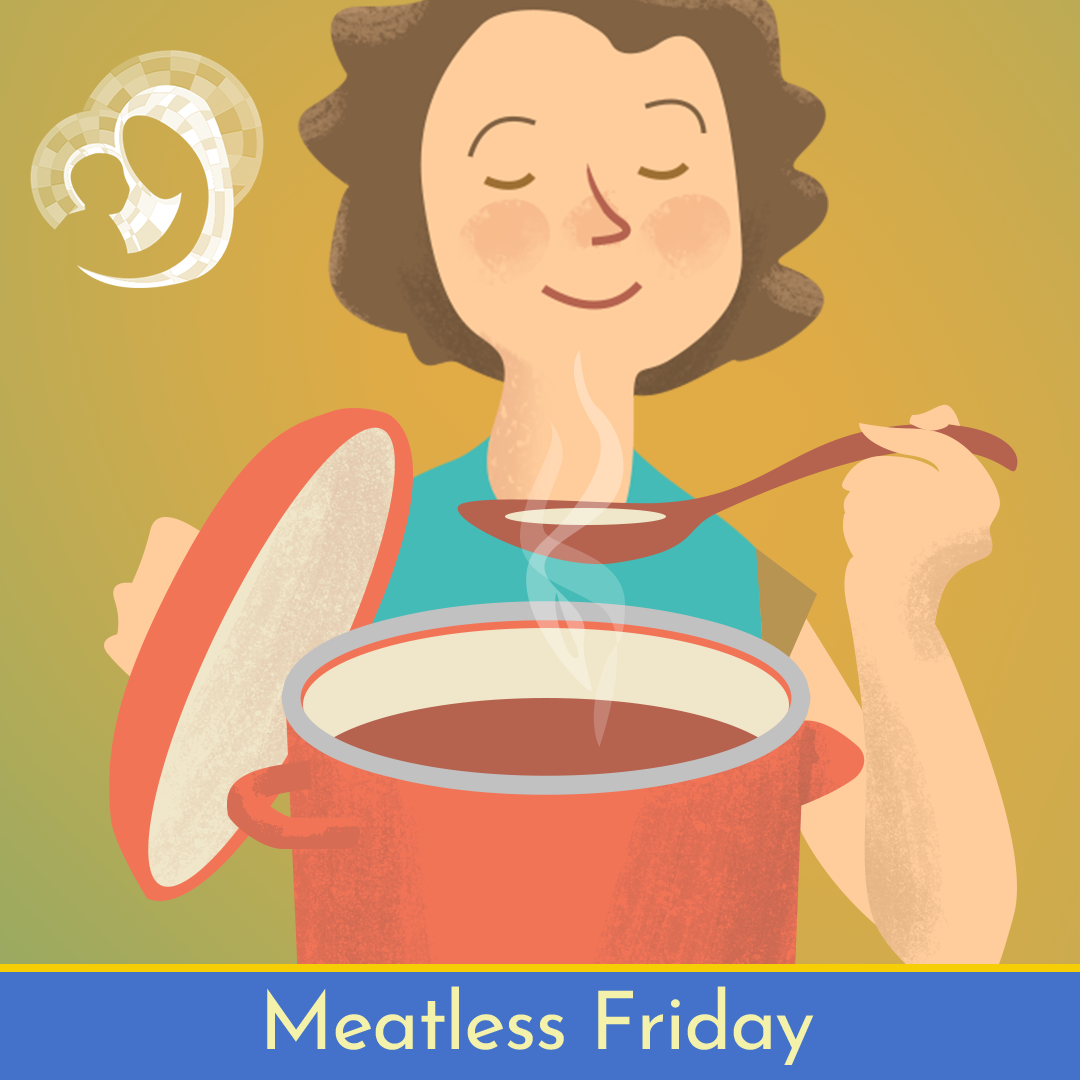 ---
Copyright 2020 Kate Taliaferro
Image copyright 2020 Kate Taliaferro. All rights reserved.
About the Author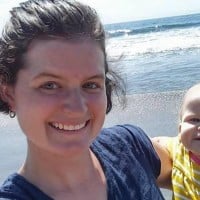 Kate Taliaferro is an Air Force wife and mom of 4. She has a Masters in Religious Education and tries to find God's presence in all parts of her day, be it cooking, cleaning or just the everyday ordinary. She enjoys homeschooling, stitching crafts and finding cheerios between the couch cushions. She blogs at Daily Graces.