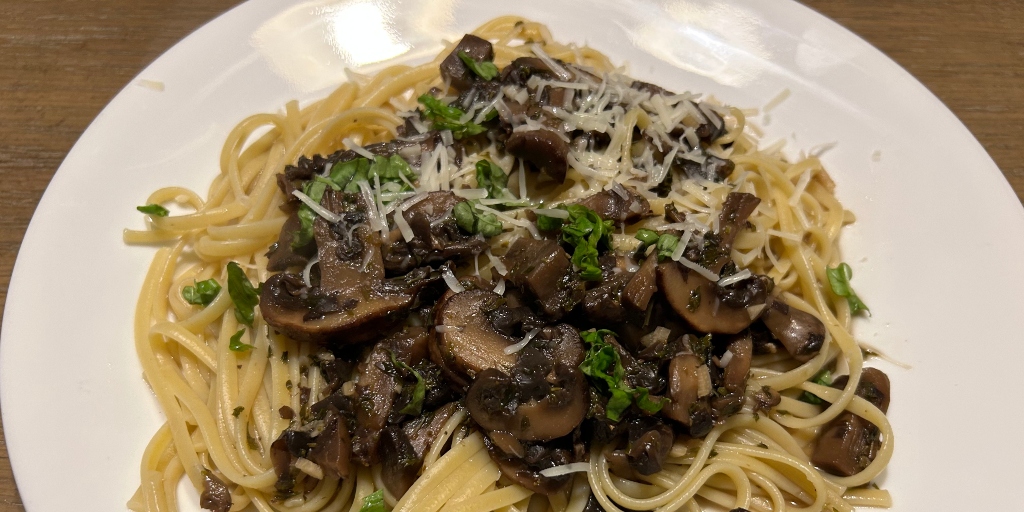 Karen Ullo shares a meatless pasta recipe inspired by a favorite dish from her local restaurant.
---
I love mushrooms. There used to be a pasta dish at my local Italian restaurant called "Nuts about Mushrooms," but they don't carry it anymore. So I had to create my own approximation of it.
Very Mushroom Linguine
1 box linguine, prepared according to package directions
~12 oz. chopped and/or sliced mushrooms, as many varieties as you like. I used both Portobellos and Baby Bellas.
2 tbs. butter
1 clove garlic, chopped
¾ cup Moscato or Riesling wine
Juice of 1 lemon
½ tsp. salt
1 tsp. Italian seasoning
2 tsp. dried parsley
Chopped fresh basil and/or grated Parmesan cheese to garnish
In a large saucepan, melt the butter, then add mushrooms and sauté. After about five minutes, add the garlic. Continue to sauté until the garlic browns. Add the remaining ingredients, stir, and lower heat. Simmer until the pasta is done and drained. Then toss them together and garnish.
Enjoy!
Click to tweet:
Are you nuts about mushrooms? Try this #MeatlessFriday pasta recipe by Karen Ullo. #CatholicMom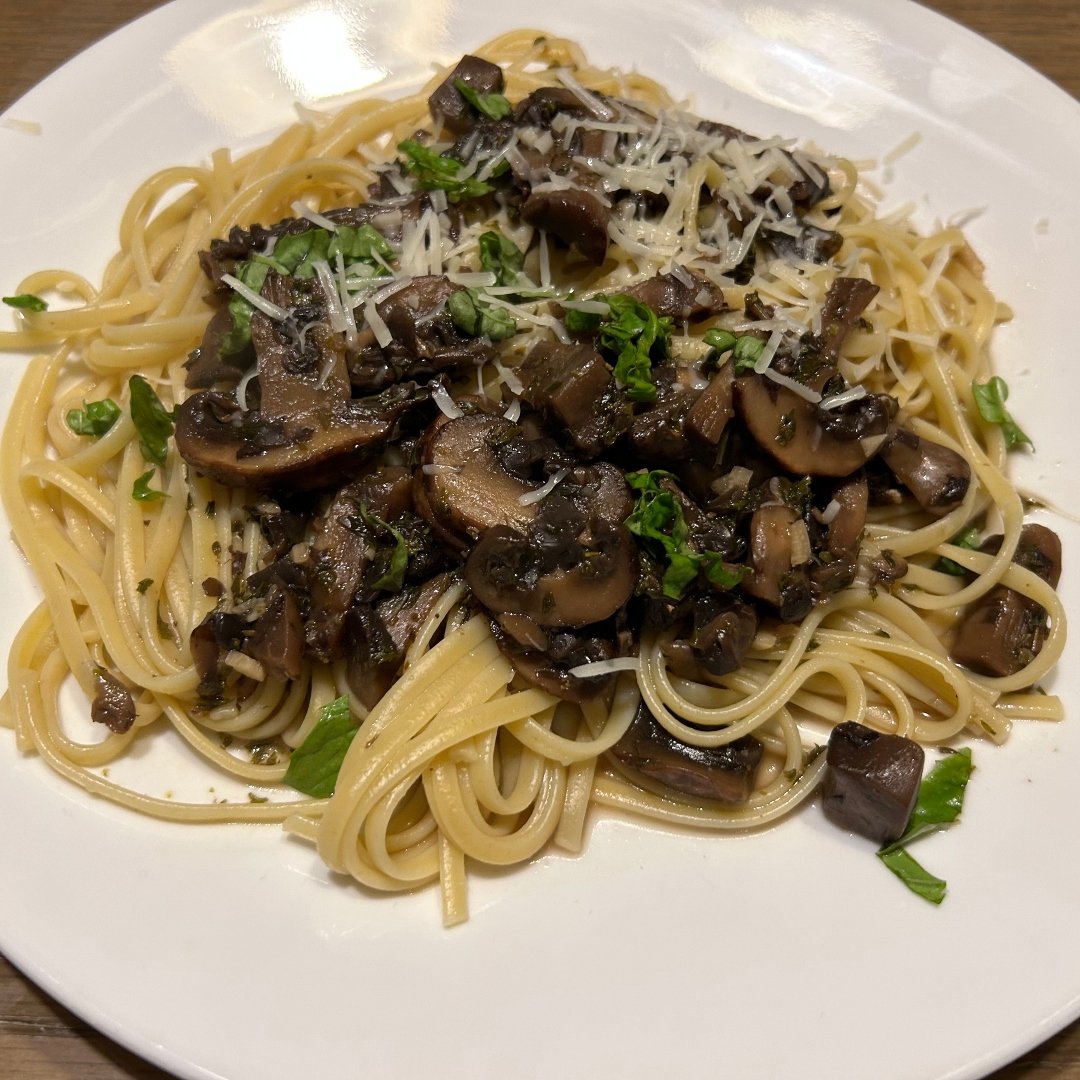 ---
Copyright 2023 Karen Ullo
Images: copyright 2023 Karen Ullo, all rights reserved.
About the Author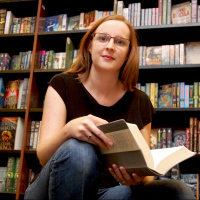 Karen Ullo is the author of two award-winning novels, Jennifer the Damned and Cinder Allia. She is one of the founding editors of Chrism Press, which is dedicated to publishing Catholic and Orthodox fiction, and the former managing editor of the Catholic literary journal Dappled Things. She's also a wife and mother of two. Find out more at KarenUllo.com.