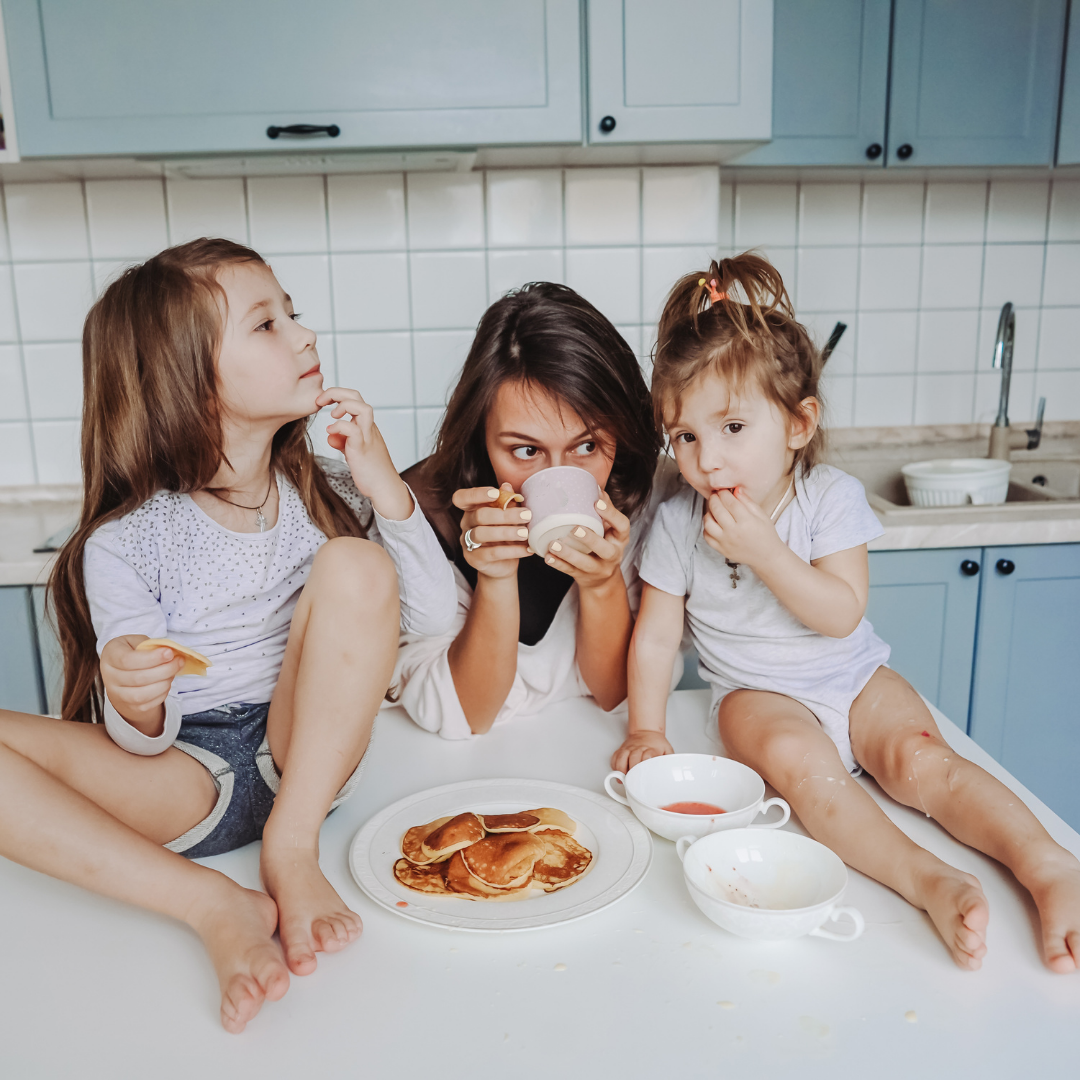 Donna-Marie Cooper O'Boyle offers ideas for moms to attach prayer to the sacrifices they're called to make every day.
"Sweetie, I'm proud of you, but you're going to have to start drinking coffee again." These were the endearing words of a devoted husband and father one Saturday morning as he came to a realistic conclusion. His dear wife had given up coffee that week as a form of penance. Despite her best efforts, by the end of the week, the whole family was thoroughly convinced that this loving mom absolutely needed her coffee!
She admits that she got just a bit cranky. Can we blame her? Her young toddler was cutting four molars at once and this exhausted mom was trying her very best to cope without sleep and without coffee!
"Moms and mortifications," as our title points out. Yet, can we actually say both in one sentence? Can busy moms who are striving for holiness actually carry out mortifications or offer penances? It's important to ponder.
Let's take a quick look at the vocation of motherhood in order to accurately answer that initial question. Then, I will get into some ways in which mothers can offer and grow in holiness while heeding some amazing advice from Heaven!
Let's dive in!
Saying "Yes" to the miracle of human life begins a wondrous, yet mysterious journey for a woman. We simply cannot see into the future and therefore, we absolutely need to wholeheartedly trust God for His holy will. He knows what is best for our lives. And so, with a faithful heart, we move forward, amid a bit of trepidation and mystery — but always wrapped in holy prayers of hopeful surrender.
Every pregnancy is unique. Every single beautiful human life is unrepeatable. Some of these precious babies are never placed in their loving mother's arms. That is, because they were suddenly whisked away to Heaven through miscarriage. Countless mothers have empty and aching arms. Still, these babies' lives were so important and are now in Heaven praying for their families.
Plenty of women experience great pain within the loss of life in another way. That is, through the often devastating cross of infertility. However, hopefully, through God's loving grace and Mercy, at some point, they might embrace their child through the generosity of adoption.
Every mother is a hero. Whether biological or adoptive, she will sacrifice her life for her child. After all, women are gifted by God Almighty — to be receptive, to be nurturing — to love and care deeply. Once a woman becomes a mother, she no longer simply cares for herself and her husband. There is a new special little someone to love and nurture. Sleepless nights, exhausted days, and joys overflowing are a few guarantees in her new life. A mother will do anything required to protect, care for, and nurture her child.
She suddenly begins to lead a sacrificial life.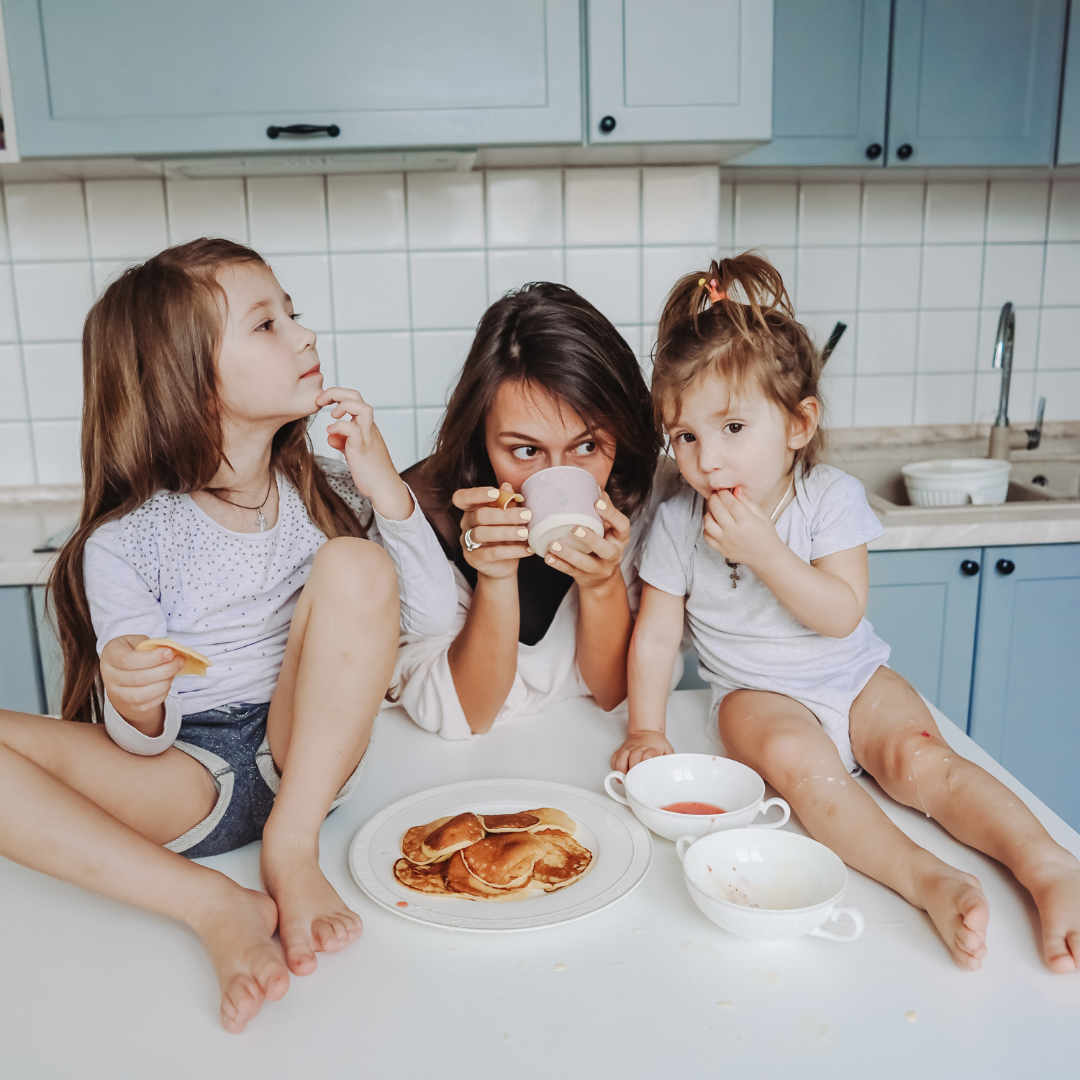 At times, she might be convinced that she can't go on for even one more minute because of sleep lost when her baby is teething or is up at night going through a growth spurt or illness. A mother might lose her patience over the rowdy misbehavior of older children. Add to that, household routines are forever disrupted, as naps become a thing of the past, and all hands are needed on deck, and maybe even an extra pair of eyes on the back of our heads too, to protect our precious monkeys!
Some mothers endlessly daydream about taking a nap. I sure did!
Older children keep mothers on their toes and ultra attentive to the dangers of the culture. These moms are forever protecting their children from evil influences and making sure these ideologies, which are contrary to their Faith do not steal into their domestic churches. In addition, moms with careful eagle eyes, watch over everything being taught, as well as who and what might be influencing her children by peddling clever lies and temptations presented in the form of "sparkly gifts," which can yank the children from their Faith.
We can honestly say that a faithful mother can never let her guard down. No wonder mothers are so tired.
Heroic mothers are also called by God to raise His very special children. Those who require extra care. Those sweet children who are chronically ill or handicapped in some way.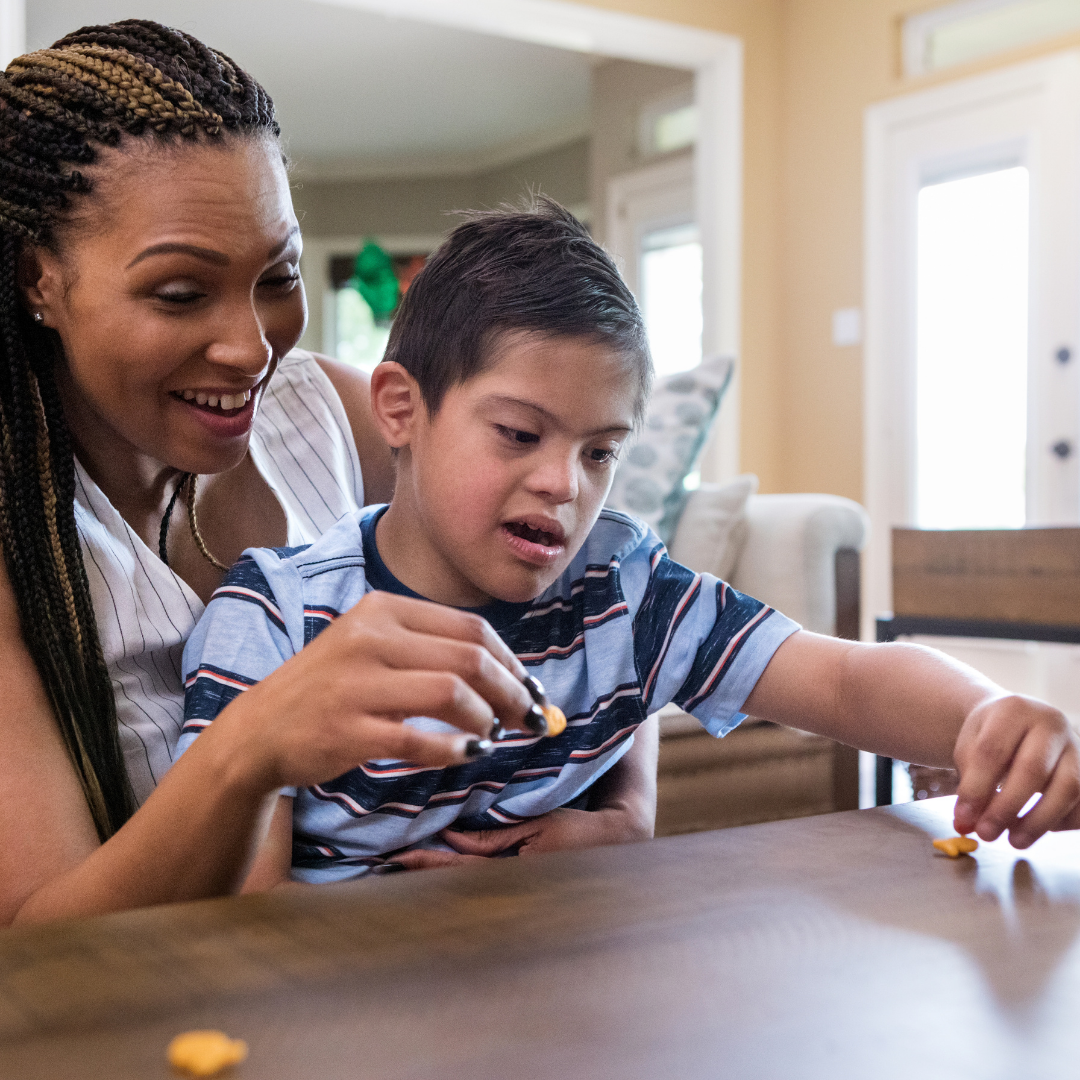 I have only briefly highlighted just some of the facets and gifts in a devoted Christian mother's life to set an important backdrop and to give encouraging affirmation to moms. I'm sure you are well aware of many more. I don't think we will have any arguing over the fact that faithful mothers have their hands and hearts full. Theirs is a very sacrificial role.
Click to tweet:
Can busy moms who are striving for holiness actually carry out mortifications or offer penances? #catholicmom
Let's now take a look at some comforting messages from Heaven that can speak to everyone, and especially to busy moms.
Help from Heaven
Allow me to ask the question. How can engaged (and exhausted!) mothers offer penance? Truth be told, I am ALL for offering penances and doing mortifications. I know it's what Heaven asks for and truly needs for the conversion of sinners. In addition, the benefits in offering sacrifices is undoubtedly fruitful for our own spiritual health and growth in holiness.
However, I believe that a mother in the trenches is already doing a lot of penance in simply showing up! Her love and devotion shown to her family in a myriad of ways is, as I have described earlier, most times, very sacrificial. She gives of herself, her time, her energy, and even her feminine figure to house a little bambino for nine months in the womb. Need I say more?
Because moms might be in survival mode and stretched to the limit with regard to demanding schedules and responsibilities, I want to offer a bit of help from Heaven for those mothers who are contemplating doing extra penances and offering mortifications. I want to remind them of a very important way to offer — one they might not have realized or considered.
Do you remember what the Fatima visionaries, Lucia, Francesco, and Jacinta, learned from Our Lady of Fatima? Let's begin with that. Our Blessed Mother instructed them to pray the Rosary every day for peace in the world and to offer prayers and penances for the conversion of sinners.
At the first apparition on May 13, 1917, our Holy Mother asked the children if they were willing to offer their suffering to God, as the Angel of Peace had taught them, "As an act of reparation for the sins by which He is offended and of supplication for the conversion of sinners." They immediately told her they were willing.
Later on, Lucia would say that this was the most important request of Our Lady of Fatima. That is, that we are all called to offer all of our unavoidable daily suffering as an act of reparation and conversion of sinners.
I will get back to this "unavoidable daily suffering" and how it might help the moms.
Lucia would later recount that the Angel of Peace really helped her understand the intrinsic value of sacrifice and how it is very pleasing to God. I think it's wonderful to know that because of our offered penances and sufferings, God grants the grace of conversion of sinners.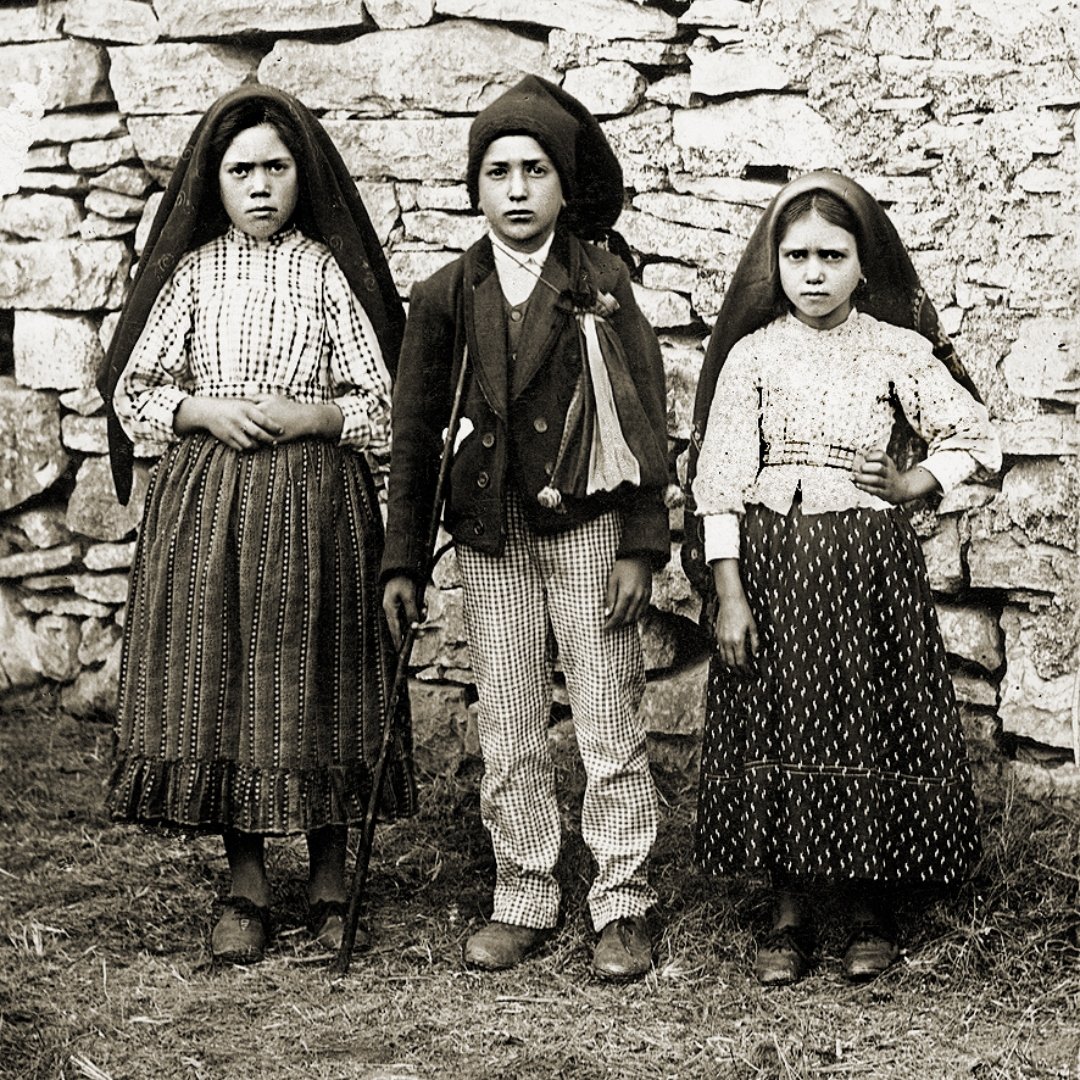 Sinners Need Prayers
Allow me to bring up, ever so briefly, the subject of Hell for a moment. In addition to the incredible teachings from Our Lady and the Angel of Peace, Mother Mary also showed the 3 young shepherd children a most frightening vision of Hell so that they would be sure of the reality of Hell and the consequence for sin. This was so they could teach it to the world through their fervent prayers for the conversion of sinners.
You might also know that St. Faustina was shown a very gory vision of hell and testified to it in her Diary. It shook her to the core. She noticed that most of the suffering souls in Hell were ones that had not believed in its existence!
Remember, Our Lady of Fatima told the children, "Many souls go to Hell because there are none to sacrifice themselves and pray for them." Therefore, we know without a doubt that it is a charitable and important task to do all we can to save souls. The little innocent children stepped right up to the plate to pray the prayers that Our Lady of Fatima and the Angel of Peace had taught them and they offered penances for the conversion of sinners.
The Angel of Peace gave very clear instructions to the children with regard to offering penance. I think it's so important to ponder his words. He said:
Offer prayers and sacrifices constantly to the Most High. Make of everything you can a sacrifice, and offer it to God as an act of reparation for the sins by which He is offended, and in supplication for the conversion of sinners. You will thus draw down peace upon your country. I am its Angel Guardian, the Angel of Portugal. Above all, accept and bear with submission, the suffering which the Lord will send you.
How does this all speak to the moms in the trenches of motherhood? I will emphasize what I believe to be a couple of indispensable things he said. "Make of everything you can a sacrifice, and offer it to God as an act of reparation for the sins by which He is offended, and in supplication for the conversion of sinners," he said.
That means, just what he said: EVERYTHING! Our daily duty, our sleepless nights, the little pin pricks, the challenges, the criticisms, the doubts, discouragement, contradictions, sickness, sufferings, and any little thing offered lovingly to God! It all becomes important prayers in the form of sacrifices. Yes, it is all transformed into prayer!
The Angel said, "Above all, accept and bear with submission, the suffering which the Lord will send you." This is so important. Let us ponder it deeply in our hearts. Can we "bear with submission" all of the stuff we endure? I'm not suggesting that we should become a door mat or that we should not right a wrong. I'm talking about "the suffering the Lord will send…" That is precisely what we need to bear with submission and offer to God.
If we can keep these words from Heaven in mind and put them into practice each day, we will be on the right track. I have no doubt. Every loving offering can be powerful. The negative becomes positive! God takes our suffering and redeems it for His glory and the conversion of sinners. God is our Divine Physician and knows exactly what we need and when we need it.
Each Morning
Mothers can begin each day afresh (exhausted or not!) with an earnest Morning Offering in their own words or a formal version. We can add the beautiful "Pardon Prayer" taught by the Angel of Peace at Fatima: "O my God, I believe, I adore, I hope and I love Thee; and I beg pardon for those who do not believe, do not adore, do not hope and do not love Thee." This is very powerful and takes just a few brief minutes.
However, I believe that in that short time, we are beginning our day on a holy note — stepping out on the right foot — even if we've hit the ground running that morning. We are handing the reins over to Jesus! Our heart and soul can be earnestly and lovingly raised to God in that short morning prayer. In essence, we are telling God that we give EVERYTHING to Him in advance of our day.
A mother can offer to our Lord all of her prayers, works, sufferings and trials that might unfold that day, together with all of the amazing moments of joy, for love of God, for the conversion of sinners and in reparation for the sins committed against the Immaculate Heart of Mary, as Our Lady specifically requested.
Throughout the day, any time a challenge unfolds, a mother can pray that beautiful prayer: "O Jesus, it is for love of Thee, for the conversion of sinners, and in reparation for the sins committed against the Immaculate Heart of Mary." After awhile, the loving prayer swiftly ascends from our hearts and rolls off our lips. If you can't remember the exact words, it's okay!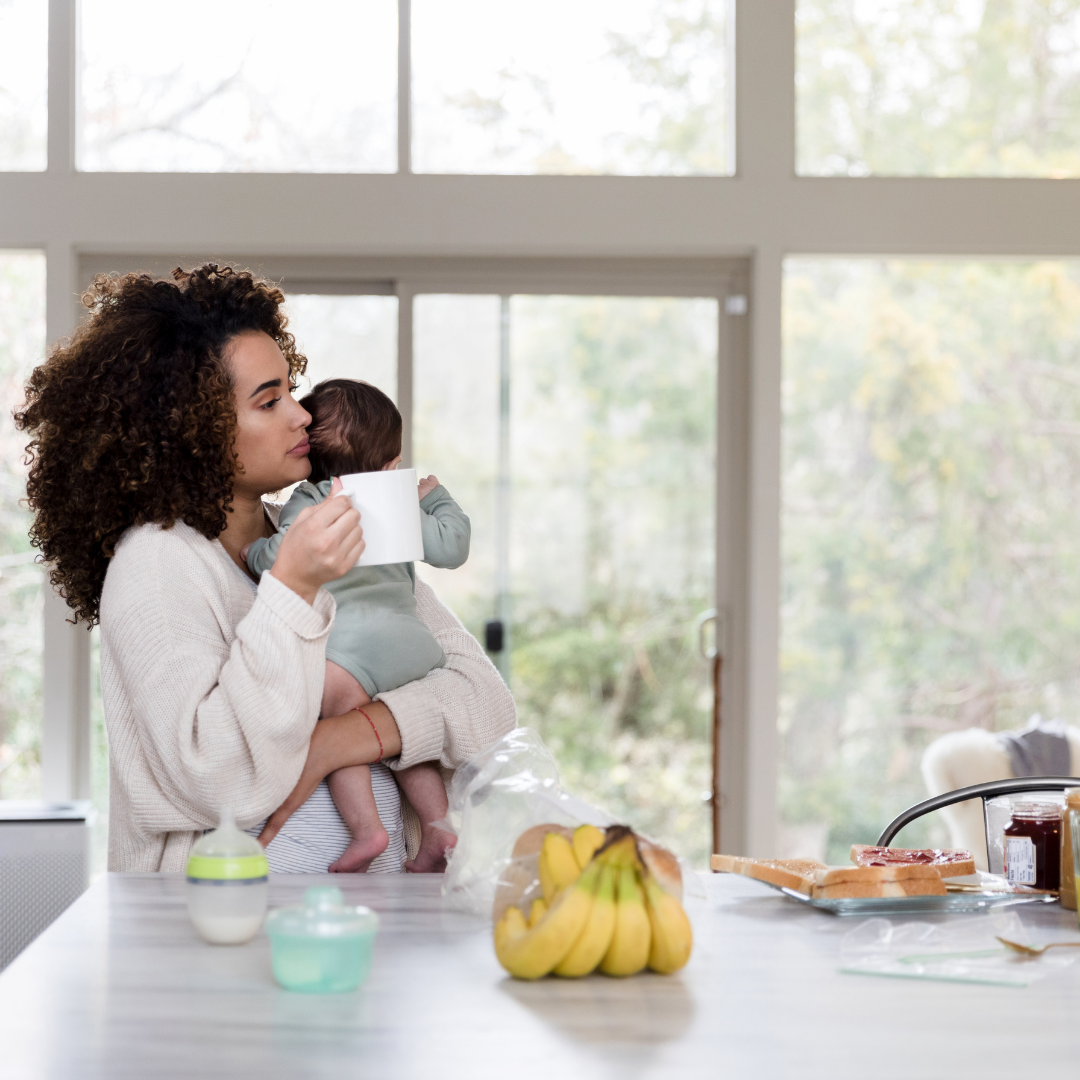 Meaningful Mortifications
If you're still hoping for a few extra ways in which to offer penance to God and don't know quite how to carry it out, consider doing simple, yet meaningful mortifications. For instance, getting up a bit earlier, taking a shorter shower or bath, not offering your opinion (when it's not necessary), praying an extra Divine Mercy Chaplet or Rosary for sinners, or giving up a dessert, a glass of wine, a beer, a cup of tea, or coffee (but maybe not ALL coffee, as we learned above!). And perhaps, not everything all at once! I think you get the idea.
Little things carried out with great love and prayer are very pleasing to God.
"Little things" were also very special to the "Little Flower," a.k.a. St. Thérèse, whose feast day is October 1. Thérèse deeply endeavored to do many small things with great love. She felt she wasn't capable of doing great things and realized that our Lord was pleased with her little things.
My friend and spiritual mother, dear Mother Teresa followed in St. Thérèse's footsteps and also preached about the little things — about doing ordinary things with extraordinary love.
As I mentioned earlier, answering, "Yes" to the miracle of human life as a mother, launches us on both a wondrous and mysterious journey. We do not know what tomorrow will bring (or even 5 minutes from now!). We absolutely need to wholeheartedly trust God for His holy will. He knows what is best for our lives. And so, we move forward, amid a bit of trepidation — but always wrapped in holy prayers of hopeful surrender.
Sacrifices and mortifications are already woven all throughout a mother's sacrificial life. We accept and we also surrender; according to God's holy will. We must not forget that God sees every single bead of sweat on our brows and is fully aware of our sleepless nights, as well as any worry troubling our hearts. He is a God of great Love and Mercy.
We shouldn't be so hard on ourselves if we are not able to offer ginormous things to God. Rather, we should strive to do everything we can with great love and we can be sure that God will be pleased. He surely knows our hearts.
As time rolls on, children grow up, seasons change, and many other opportunities to offer penance are presented to us. Let us offer every single little and big thing to God throughout our lives. By God's amazing grace, He will help us lead our children and grandchildren to Heaven!
---
Copyright 2021 Donna-Marie Cooper O'Boyle
Images: Canva Pro; Photo of children of Fatima attributed to Joshua Benoliel, Public domain, via Wikimedia Commons
About the Author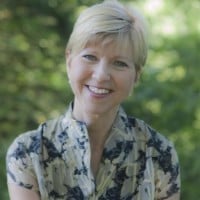 Donna-Marie Cooper O'Boyle is a Catholic wife, mother, grandmother, international speaker, pilgrimage leader, award-winning journalist, and author of over 30 books. She knew Mother Teresa, participated in a Vatican congress, and St. John Paul II blessed her work on Mother Teresa. She writes for L'Osservatore Romano, National Catholic Register, Magnificat magazine, Our Sunday Visitor Newsweekly, Catholic World Report, and more. Visit DonnaCooperOBoyle.com.