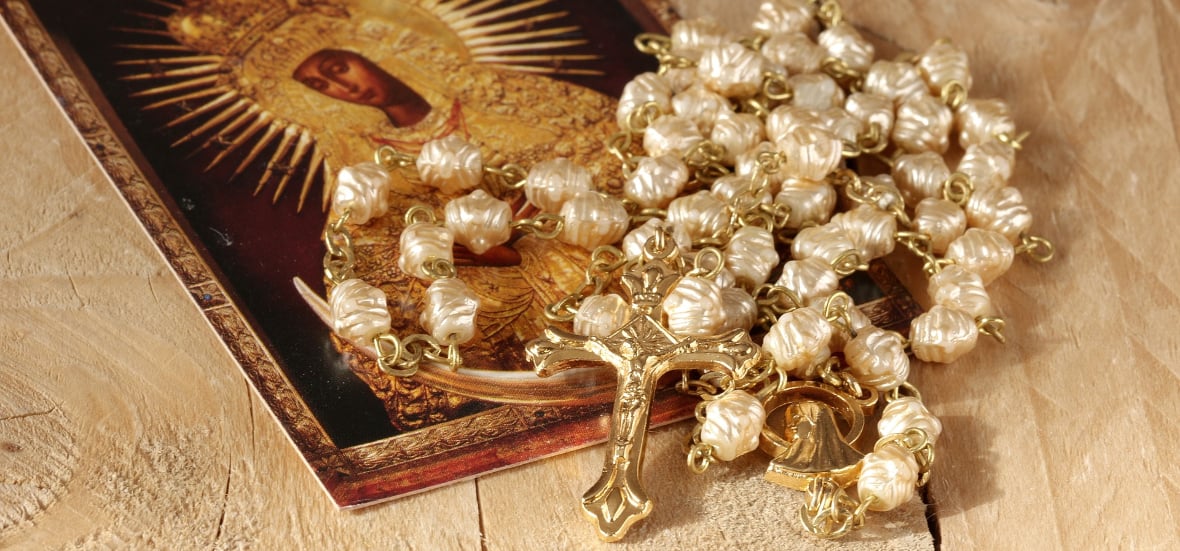 Shannon Whitmore considers how our relationship with Mary can deepen in light of our vocation to be mothers.
I have a bit of a confession to make. I didn't have a very strong relationship with Mary until just recently, and I'm honestly still working on it. When I began to take my faith seriously in high school, I was a Protestant-leaning Catholic who was too in love with the Eucharist to convert. After finding Jesus, I didn't always understand the point of Mary and the saints. If I had Jesus, why did I need anyone else? At least the saints were fallen human beings like me. What could I possibly learn from a woman conceived without original sin, who had never sinned herself?
I also struggled with the Rosary. Honestly, I hated praying the Rosary. It was long, and boring, and way too repetitive. It was just not my preferred style of prayer. I liked meditating on Scripture and reading spiritual classics. I liked journaling. I liked worshipping in song. The Rosary just wasn't my thing, and without much of a relationship with Mary, I really had no intention of learning to appreciate the beauty of the Rosary more. I had other ways to pray.
By the time I graduated college, I knew a lot about Mary, having taken several courses that included her. I knew a lot about her, but my relationship with her was no stronger than it had been in high school. I could pray a Rosary with relative ease at that point, but I didn't pray Rosaries very often. I believed everything that the Church taught about Mary, but my knowledge didn't change my relationship with her. My brain believed, but my heart still needed some convincing. I knew that Mary was the Mother of the Church, but I struggled to accept that Mary was my mother too.
Motherhood completely changed my relationship with Mary. Mothers are able to relate to Mary in a way that no one else can fully appreciate. We know what it feels like to carry our child inside us for nine months, and then to hold him in our arms for the first time. We know what it means to have our hearts pierced as we watch our children suffer. We know what it feels like to watch our children grow in wisdom and stature. We know what it feels like to lose our child in public (though hopefully not for three days). We know what it means when our children leave us behind at home in favor of spending all their time with friends. We know how it feels to watch our children become adults. We know how it feels to watch them suffer. And we might know how it feels to hold their broken bodies in our arms. We might even know what it feels like to bury them, to say goodbye to them.
We know how it feels to be Mary.
The tie between mothers is incredibly strong. It is not the same as the bond we might have with our husbands and children, but it is powerful. We are connected by our experiences of motherhood, by the life-changing call to become a mother. We are tied by our shared experiences of pregnancy, childbirth, and raising our children. Mary is a mother too. I have shared some of these experiences with Mary. We are bonded in that fact.
Motherhood also changed my relationship with my own mother. We have something in common now that we did not share before. We are both mothers. Now I can appreciate what it felt like to carry a child, to bring that child into the world, and to raise him to be a good citizen and a holy Christian. Now I know something of what my mother went through. It has only made our mother-daughter bond stronger.
Motherhood made the mother-daughter bond between Mary and me stronger as well. She is my friend now. I go to her for guidance and support. I look to her for an example of how to raise my own children. I look to her for an example of the kind of mother I hope to be. She is my friend and my role model. I want to be more like her.
CLICK TO TWEET
How has your own experience of motherhood changed your relationship with Mary? #catholicmom
My relationship with Mary is much better than it was when I was in high school. The bond I share with her is much stronger now. But I still struggle to pray the Rosary. I still find it to be boring and repetitive. But luckily for me, there are other ways to pray to Mary. There are plenty of prayers dedicated to Mary, as well as countless books about her. I've also learned that the Rosary does not need to be prayed in a day. There's nothing wrong with praying a decade a day. I like praying my Rosary that way, and so do my children. I hope that they'll learn to love Mary faster than I did. But better late than never for me, right?
Mary Help of Christians, pray for us!
Discussion Question: How has your own experience of motherhood changed your relationship with Mary?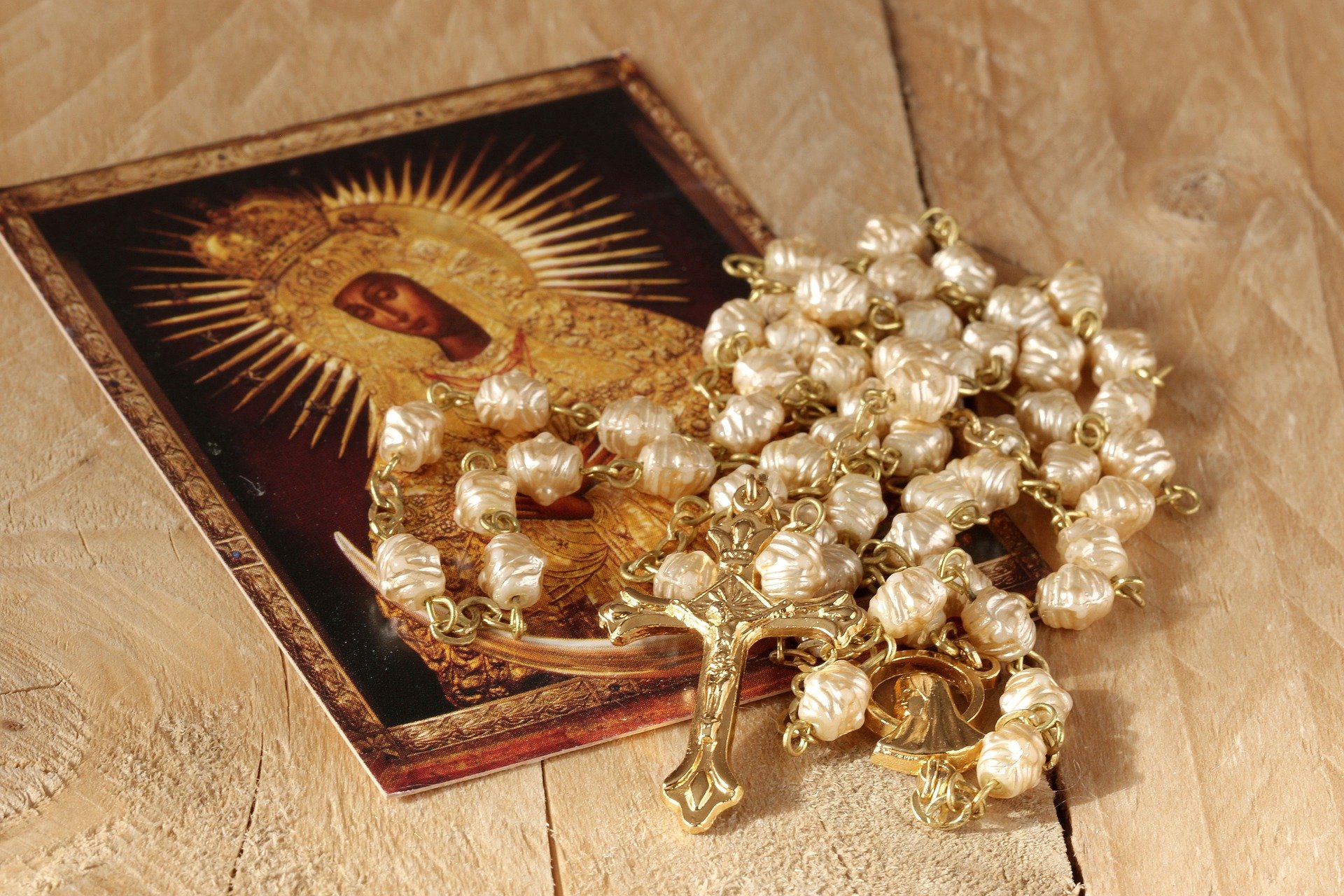 ---
Copyright 2020 Shannon Whitmore
Image: Pixabay (2016)
About the Author
Shannon Whitmore currently lives in northwestern Virginia with her husband, Andrew, and their two children, John and Felicity. When she is not caring for her children, Shannon enjoys writing for her blog, Love in the Little Things, reading fiction, and working in youth ministry. She has experience serving in the areas of youth ministry, religious education, sacramental preparation, and marriage enrichment.