In this chapter of her grief journey, Sherry Hayes Peirce faces many "firsts" and finds a way to give back by consoling the bereaved in her parish.
As I reach the milestone of six months since my "Dude" went home to the Lord, thoughts of how the memory of those who have died before him in my life, faded and it grips me with fear! Last Father's Day marked 23 years since my beloved Daddy died, and in that first year I thought of him every single day. Unlike "Dude," we didn't have conversations and I didn't feel like he was at peace. It was almost three years before he came to me in a dream to let me know he was at peace. My grandmother, whom I called "Gram," was on my mind every single day for a little over a year and then my thoughts of her drifted from daily to weekly, to monthly and now there are some triggers, but not many anymore in the last 14 years. Jesus help me I want to continue to talk to "Dude" and think of him every day like I do now.
"Blessed are those who mourn; they will be comforted." Matthew 5:4
September is filled with "Firsts." Our anniversary, my birthday, a memorial golf tournament in his honor, and a visit to his relatives in Lake Tahoe is happening this month -- it's a lot! To honor and remember our anniversary I am having a memorial plaque placed in the peace garden at my church. It is not how I planned to celebrate our tenth anniversary, but it is a way to celebrate our love and anchor it to a place I am at every day -- to help me remember him daily.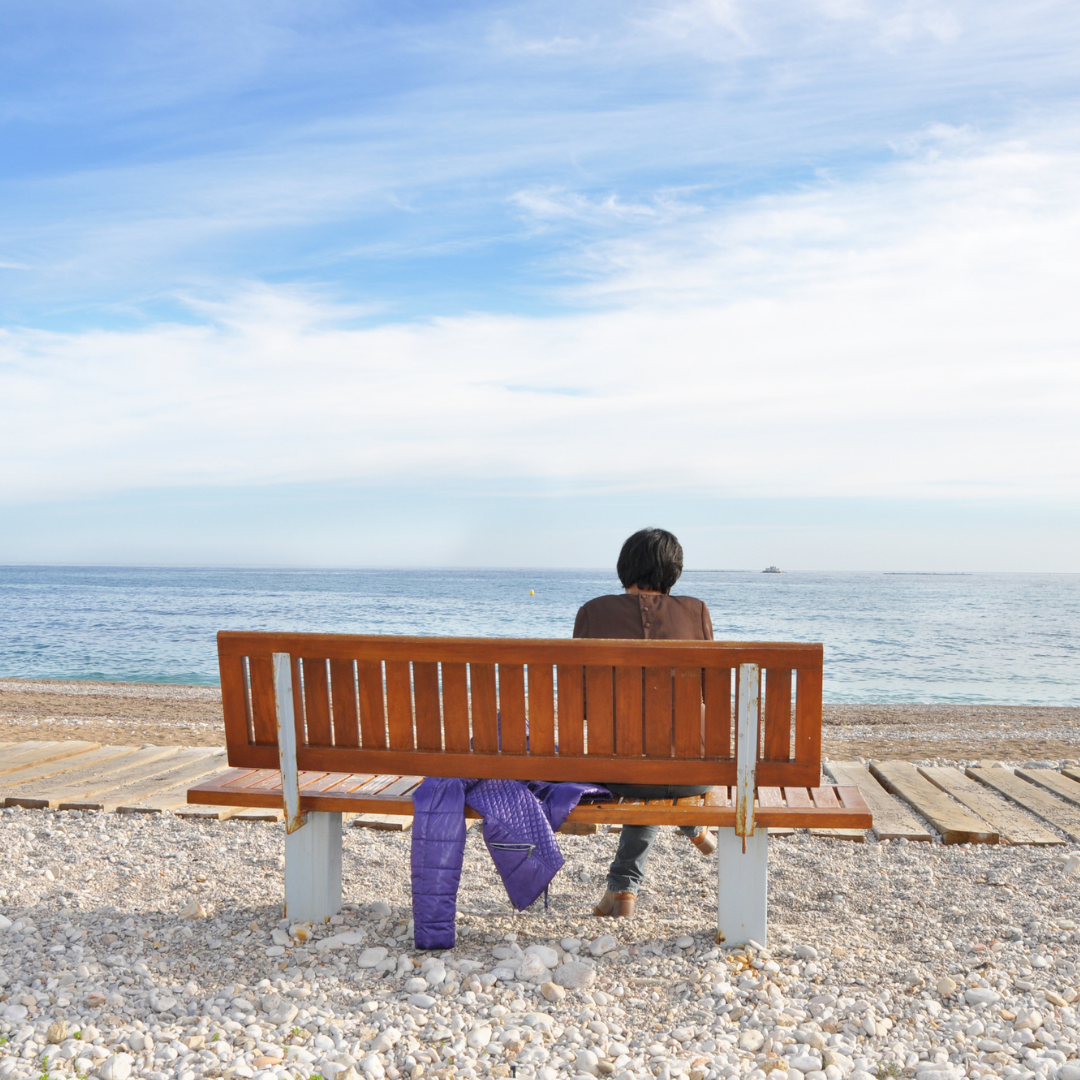 Brad was the love of my life! I prayed and waited for him so long and finally when I was 40, God sent him to me. On our wedding day six years later I prayed again that we would have thirty years of marriage and on September 10, 2021 we would have celebrated our tenth wedding anniversary. Why only ten, Lord? My mind says "Jesus I Trust in Thee," but my heart says "Jesus, why did you forsake me?"
My birthday will be spent with some of my "Dude's" friends on the eve of the first memorial golf tournament in his honor. As I began to write this article waves of grief pounded me and I sought support from friends, family and my dear pastor. Msgr. Barry is such a gift as he gave me a wonderful exercise to help me turn my tears to a litany of thanksgiving and joy. He reminded me of course to lean into my faith and trust in Jesus' will for both our lives. He said "Sherry, write down every single memory, phrase and blessing that Brad brought you to help remind you of the joy he brought to your life."
"The blessing of those in extremity came upon me, and the heart of the widow I made joyful." Job 29:13
This will now become a resource for me to pull out to review those blessings and add to the litany through the years to share with others. A friend reminded me to change the wallpaper on my phone to a picture of my Dude as I am on it all day to remember him every day. I will change it on a regular basis to celebrate our time together through the years. This week it will be our wedding picture.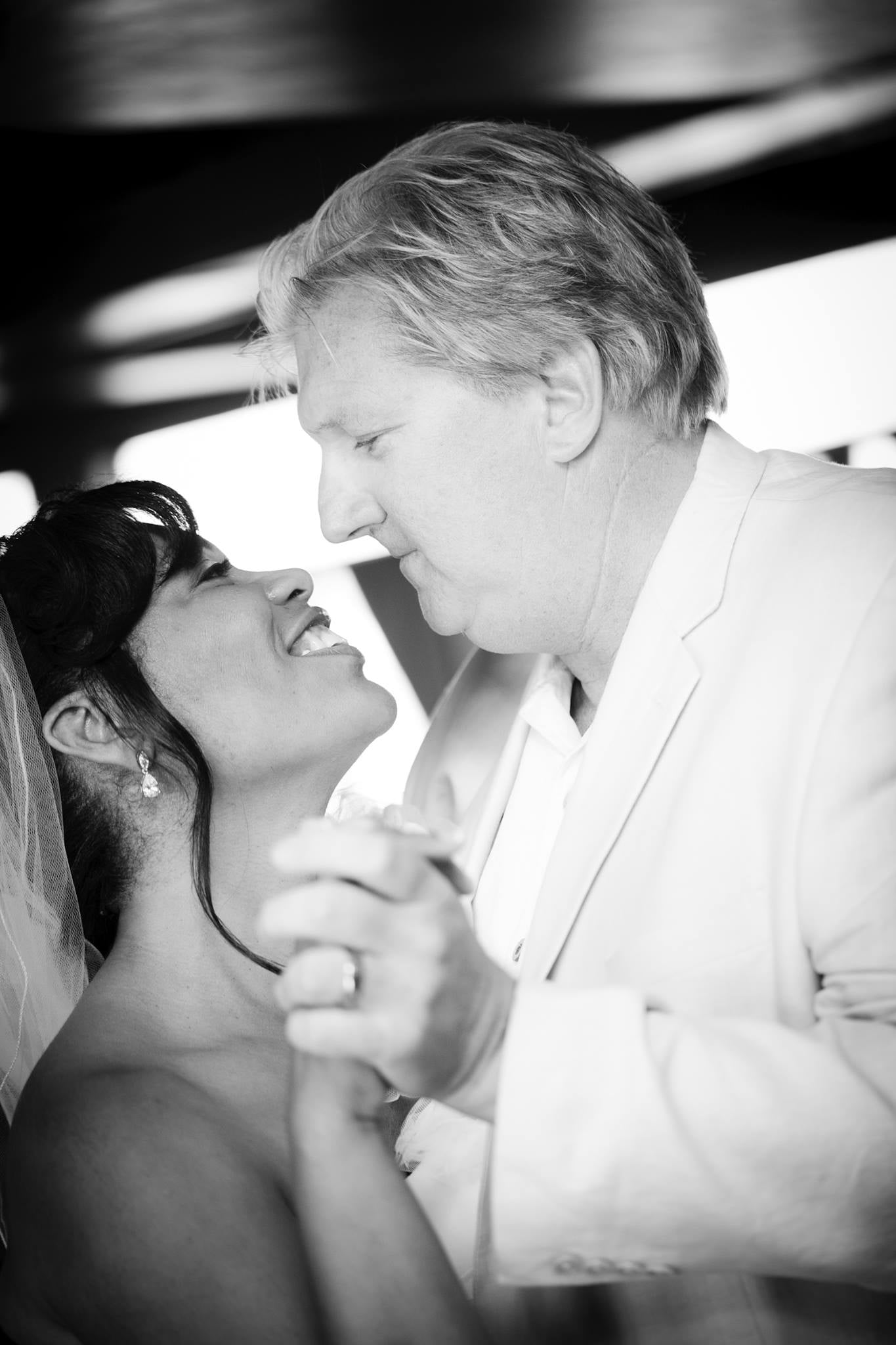 He also reminded me that it is so important to pray for those who did not have husbands who loved me like Brad, who did not provide for them, who did not honor them in life as he did me, who need strength as they watch their husband die as I did and to use my time and talent to support other widows. Finally, in response to my feeling that God didn't answer my prayer for 30 years he said, "God's time is not our time" and asked me to reflect on what if he gave me 10 years of a healthy husband and 20 years of him being an invalid if he survived that day.
My parish has a wonderful bereavement ministry and as we enter the stewardship season I will become a minister to "pay it forward." Without the support of this ministry helping me navigate this experience, I simply would not have been able to get through it. In those first hours, days and months you need an ear, guide, hand, or even a hug. It was the little things that people did that meant so much and will be cherished from this very challenging time in my life.
Click to tweet:
My mind says "Jesus I Trust in Thee," but my heart says "Jesus, why did you forsake me?" #catholicmom
I saw the Disney movie Coco and its message of the importance to pray for the dead so resonated for me. In the animated feature the souls of those who are not remembered disappear and it caused me to think of every person who had ever died in my family and the notion also helped me to cherish the people who had a Mass said for my Dude. The song titled "Remember Me" from the movie has this beautiful refrain, "Remember me And let the love we have live on And know that I'm with you the only way that I can be so, until you're in my arms again Remember me."
My Dude and I never went to sleep without saying we loved each other, even when we were mad at one another. Today, in writing this it reminds me to continue saying it to him even though he now rests with Christ instead of me and to pray for every other women who mourns the loss of her husband.
As you read this, remember -- and pray for me.
---
Copyright 2021 Sherry Hayes-Peirce
Images: Canva Pro
About the Author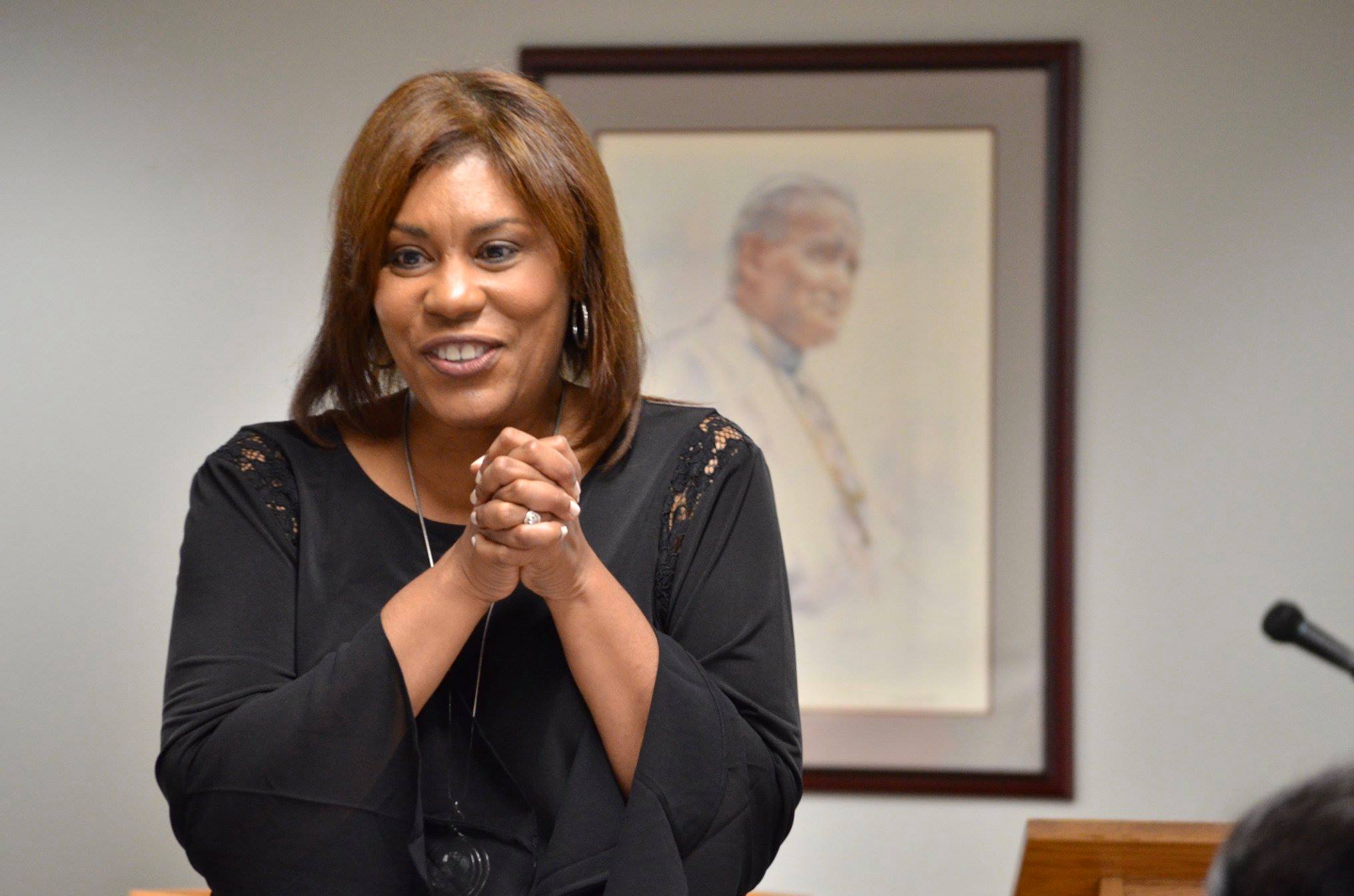 Sherry Hayes-Peirce is a Catholic social media strategist, blogger, conference speaker, podcast guest and contributing author of the Ave Prayer Book for Catholic Mothers. She serves as Digital Engagement Coordinator for American Martyrs Catholic Community in Manhattan Beach, CA, and St. Monica Parish in Mercer Island, WA. Sherry has a devotion to the Sacred Heart of Jesus and is grateful to be a digital disciple of Christ.