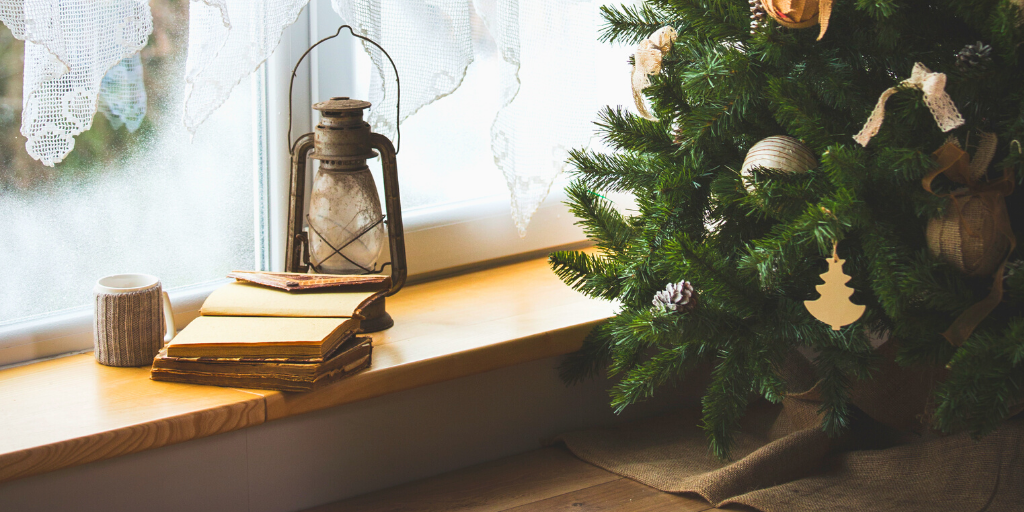 Sherry Hayes-Peirce considers the upcoming of season of "firsts" she will experience after the death of her husband.
Our faith tradition ushers in the holidays for me with remembering those family and friends who rest with the Lord, so on this eighth month in my grief journey, the path is about to become a very hard road to navigate. I went to Starbucks and they are now serving my coffee in the holiday cups, signaling Thanksgiving, Advent, and Christmas are near.
I love the Christmas season so much; it used to bring me such joy! When he was alive I would take a picture or come home with the cup and herald that Christmas is coming! He knew every day there would be a Starbucks cup after that - my tradition. On that day I went to visit my parish memorial wall where he has a plaque. Sitting there reminded me that Dude won't be with me and also caused me to spend time in Adoration to pray for acceptance with God's plan to call him home so soon.
In my last article I made mention of my parish tradition of creating scrolls with the names of the deceased and hanging them up as banners in the church for the month of November in observance of All Souls. We also celebrate a Mass of Remembrance and I was honored to proclaim a Scripture of hope, 1 Thessalonians 4:13-18 to a congregation of people all in mourning and in different stages of the journey. As I looked out from the ambo upon the sea of faces with tears glistening it was so beautiful to see that so many were hurting along with me. It was so comforting and they shared the beautiful prayerful poem that has been set to music in this video:
Click to tweet:
On this eighth month in my grief journey, the path is about to become a very hard road to navigate. #catholicmom
Of course all I did was shed a stream of tears in reading that beautiful message. My husband's daughter Brianna, has invited me to spend Thanksgiving with her family. I am so excited to see my grandchildren and feel the experience of joy the season brings with them. My husband made the best turkey and we would prepare the bird the night before together. So this year my son-in-law is deep-frying the bird, which will be different and delicious in a new way. There is also a family heirloom, a turkey cookie jar that we used as the centerpiece for our table, that will now be passed on to the next generation.
Each line of this poem made me think about a different aspect of things I will miss celebrating with Dude during the holidays. The mention of the lights that he can see from heaven: those won't shine from our house this year. I can't summon the strength to pull all that out just for me. I must put up the tree and light my Advent candles; he would have wanted me to do that. He bought me a beautiful nativity scene carved from olive wood that I will definitely display to remember him.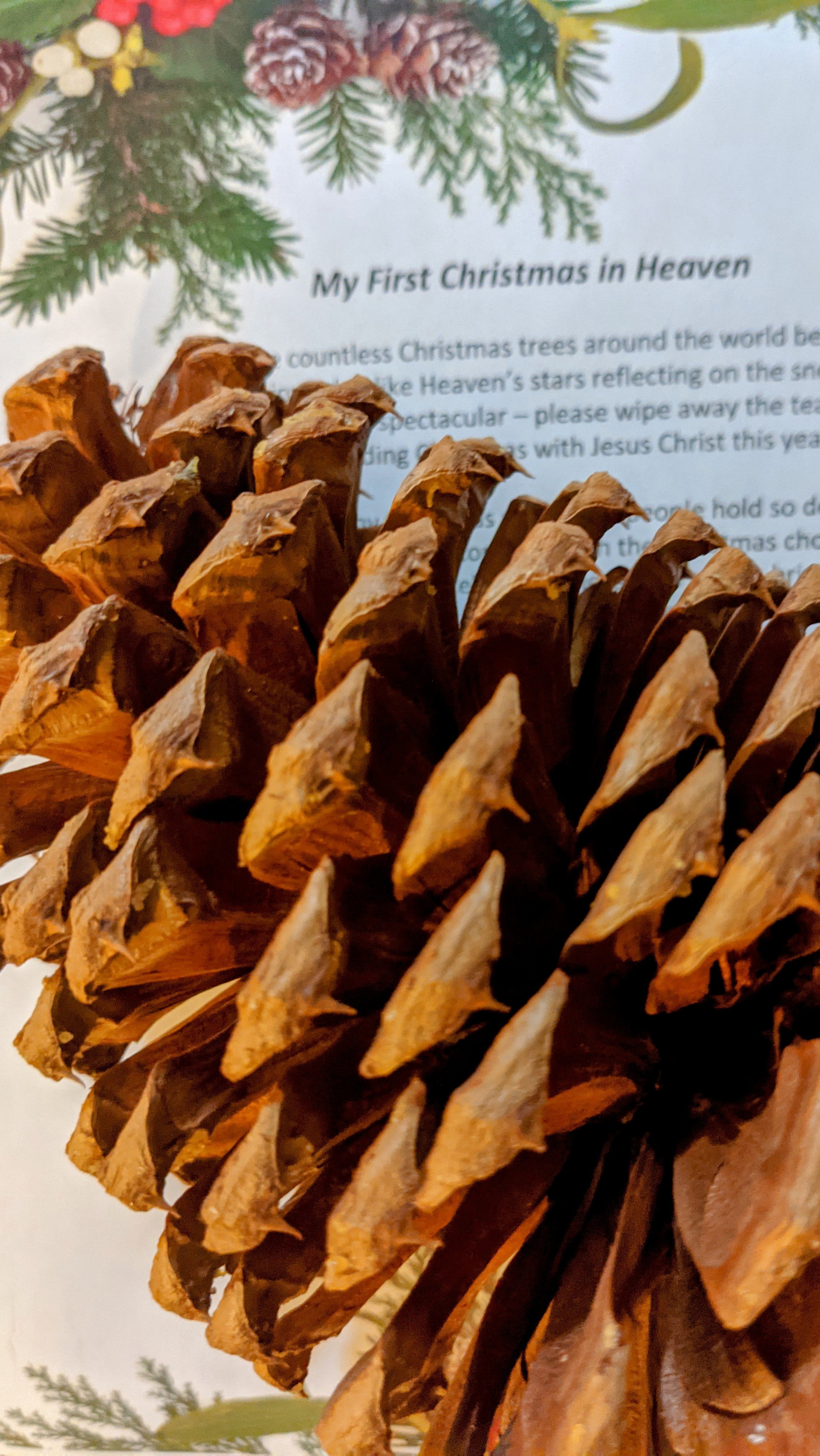 The part about Christmas songs reminds me that he won't be there to watch the Daughters of St. Paul Christmas concert and I won't see him cry when Sister Anne sings "O Holy Night." The love we shared was more precious than silver or gold and it remains in my heart. I have started to wear his silver wedding ring on a chain around my neck to physically feel his presence.
My husband would have celebrated his 62nd birthday on December 8, yes, on the Feast of the Immaculate Conception. We always went to Hawaii to celebrate and I will travel there with a dear friend and choose an urn made of koa wood for him from there. It was also my tradition to buy a shell ornament to go on the Christmas tree.
This year at Thanksgiving I will be thankful for the love we shared, the family and friends who have walked with me along this grief journey and my faith that helps me to know without a doubt that Dude is celebrating the holidays in heaven with Jesus this year.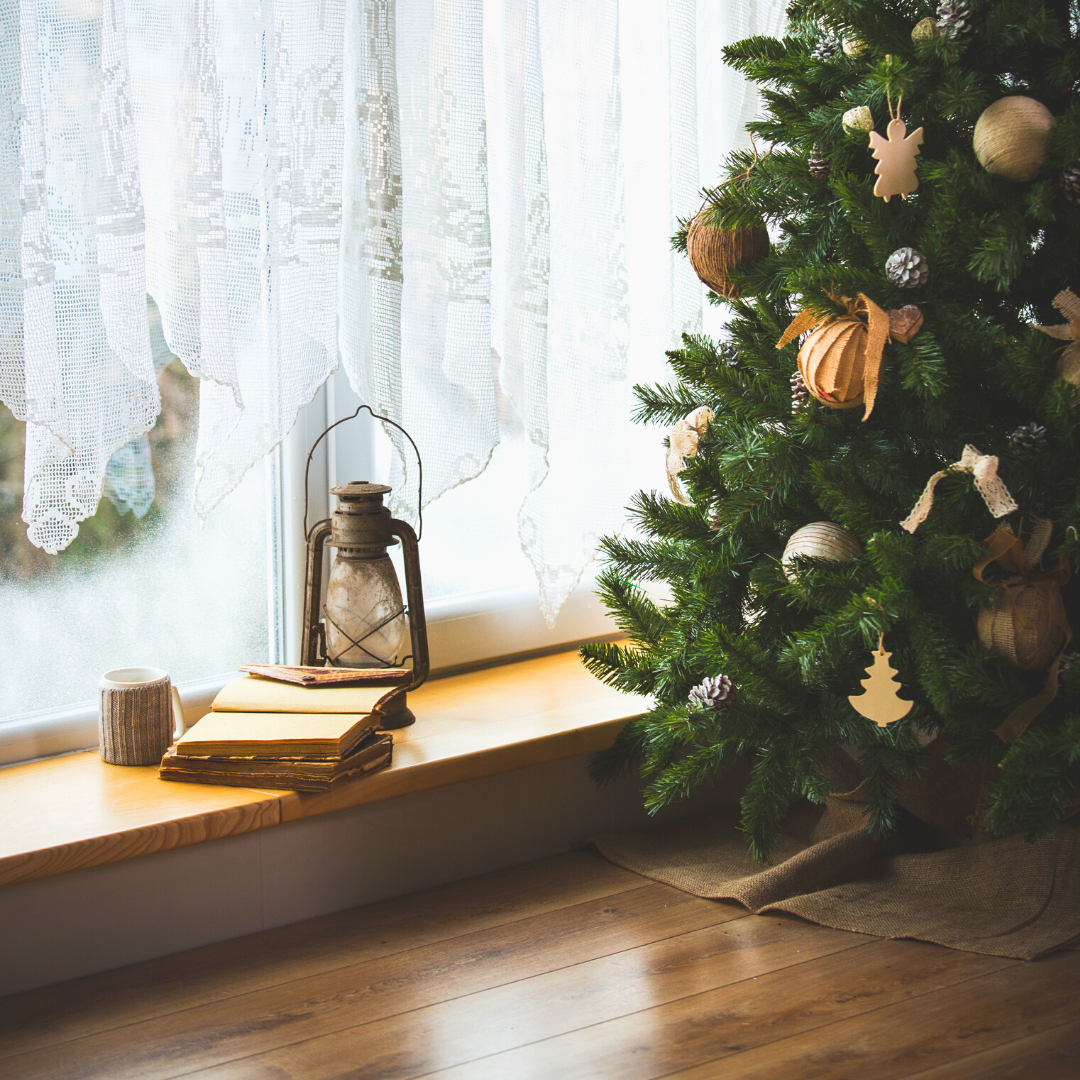 ---
Copyright 2021 Sherry Hayes-Peirce
Images: Canva Pro; poem and pinecone copyright 2021 Sherry Hayes-Peirce, all rights reserved.
About the Author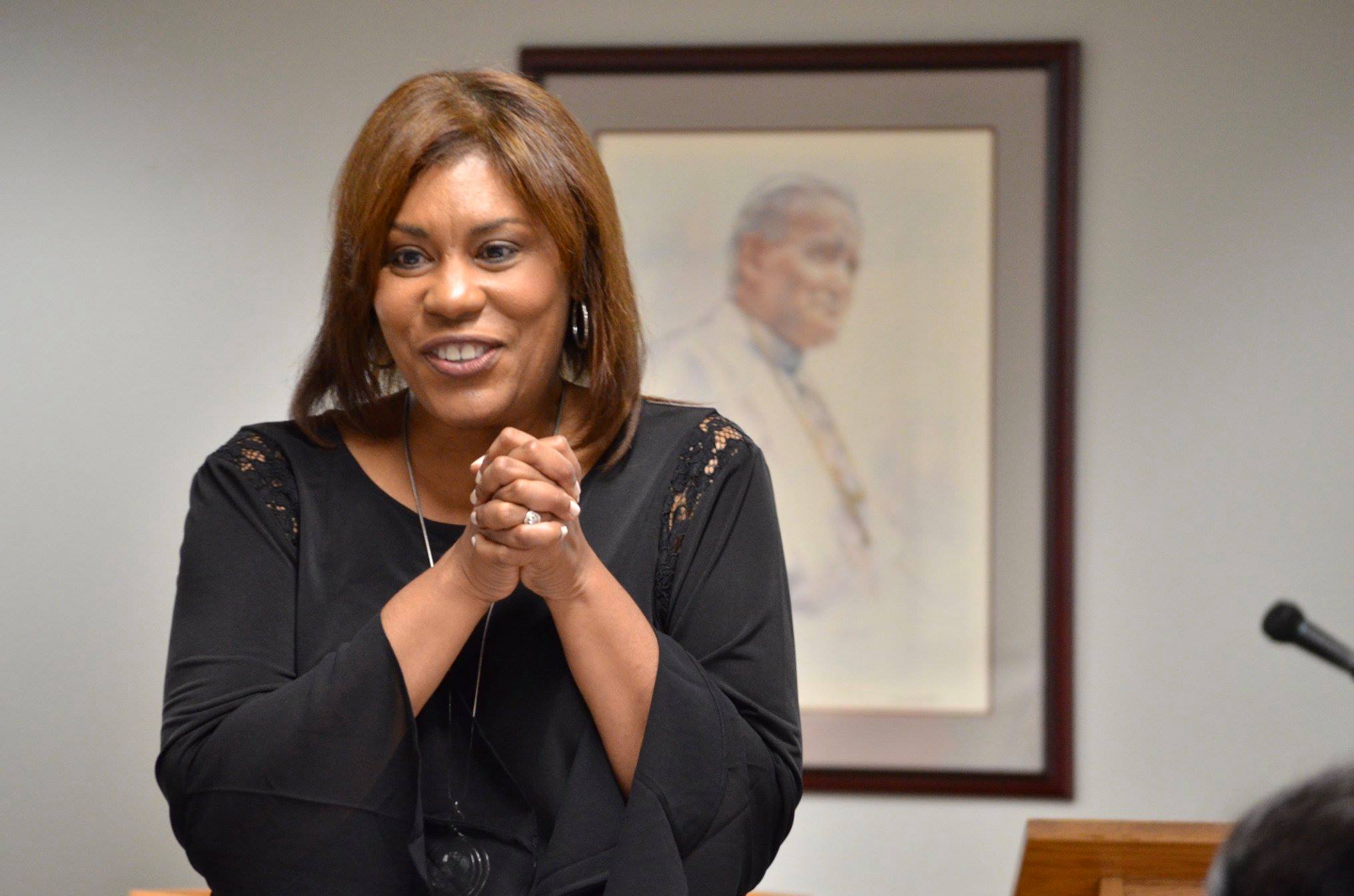 Sherry Hayes-Peirce is a Catholic social media strategist, blogger, conference speaker, podcast guest and contributing author of the Ave Prayer Book for Catholic Mothers. She serves as Digital Engagement Coordinator for American Martyrs Catholic Community in Manhattan Beach, CA, and St. Monica Parish in Mercer Island, WA. Sherry has a devotion to the Sacred Heart of Jesus and is grateful to be a digital disciple of Christ.