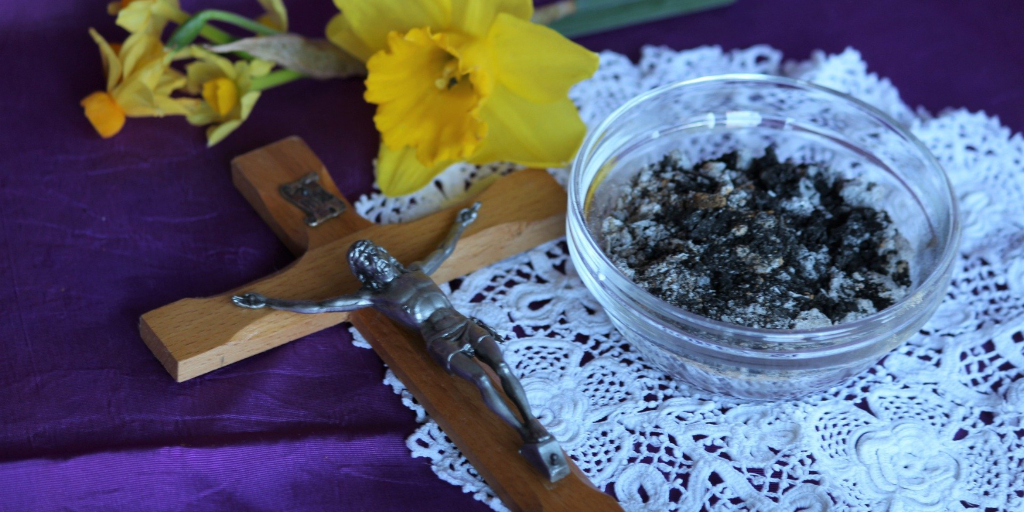 Hillary Ibarra relates a time when she confronted sin in the desert.
Earlier this month while in an Old Testament discussion with my kids and looking ahead to Lent, I shared about the moment when I realized that the sins Jesus carried with the cross up Calvary were not abstract, not merely somebody else's or the mass historical sins of humanity but included my own specific daily and future sins.
Yes, I know; that is Christianity 101, but sometimes a lesson must be brought home by experience.
A few years ago, I was in my warm front yard in Phoenix, Arizona. I literally was in the desert, surrounded by dust and stones and seated on bricks and dirt by a border of beloved cacti, staring off between two enormous, beautiful eucalyptus trees that sheltered our home from the brutal western sun.
As I sat there, I was in a spiritual desert, too, confronting a habitual sin I was guilty of for years and my callousness to its impact on those around me, including my loved ones. I do not remember what impetus brought me to my spiritual desert, but I know I was not alone; Jesus was with me, and it was He who was guiding me to face my sin. It was a painful experience, painful still to recall. The grief I felt over my years of spiritual blindness was intense, but my thirst for God's mercy was also intense, my hunger for His grace great.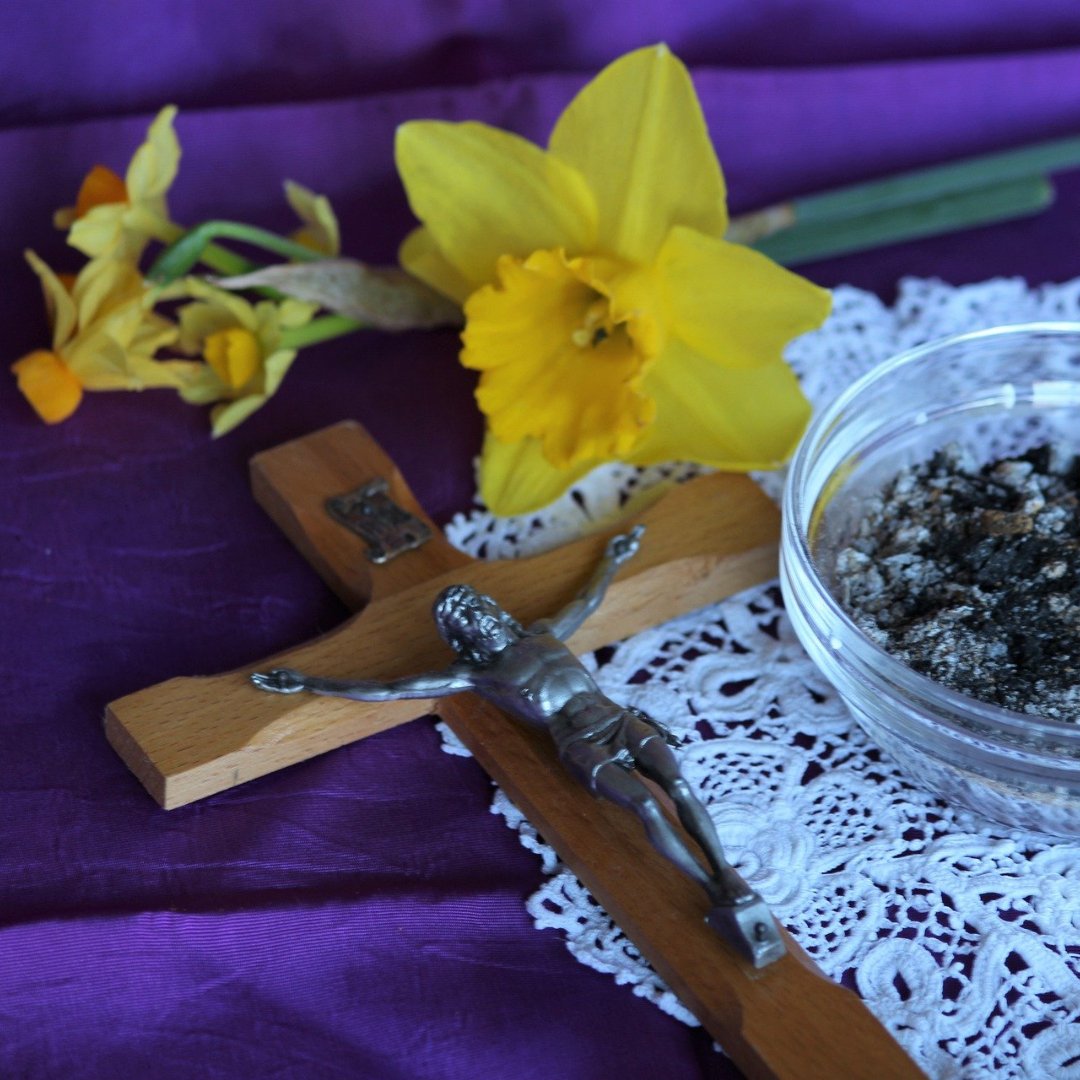 Despite my sorrow, I was grateful for mercy that allowed me to face a personal judgement while I could amend my life. Yet the knowledge of my sin was extremely uncomfortable, revealed by the burning and purifying Son. I knelt in church one morning, balking under the weight of it, and I lamented the discomfort which cognizance had brought.
I prayed to Jesus, "Lord, I can't carry the awareness of all these sins. It's too heavy. They're too heavy for me."
His quiet response was, "I carried them."
I understood for real in that moment: my sins were part of the burden as our Lord struggled up Calvary and fell on the way to His crucifixion. I had always known it, but I had not known it. When I went to confession, my penance was miraculous: to pray The Fourth Sorrowful Mystery of the Rosary, The Carrying of the Cross.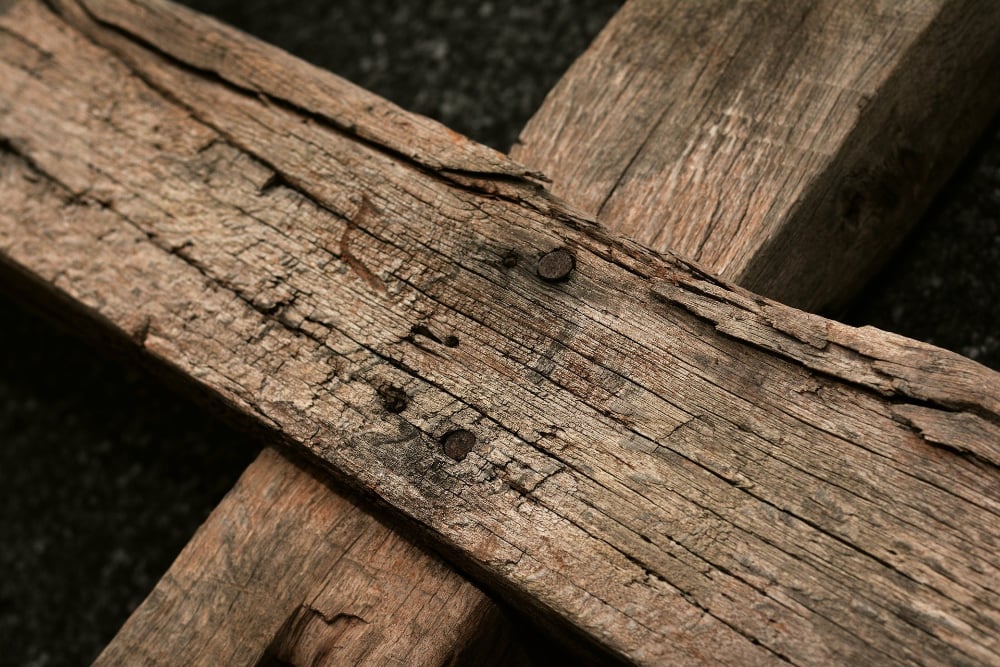 We all enter the desert during Lent to face our sins and purge our complacency to them. Cleansing, renewal, reformation, and openness to God's boundless mercy take place if we embrace our cross and follow Jesus. Like the people who encountered Jesus in the Gospels, our conversion begins with the natural acknowledgement of our sin in His Presence and the intention to follow the One Who loves us.
If we fear the discomfort of conversion or hide from the true Light that reveals everything, we cannot embark on our transformative journey with our Lord our Guide through the desert of Lent.
CLICK TO TWEET
My sins were part of the burden as our Lord struggled up Calvary and fell on the way to His crucifixion. #catholicmom
In Phoenix, the Holy Spirit led me into my spiritual desert where I encountered Christ anew. Like Peter I wanted to fall at His feet and say, "Depart from me, Lord, for I am a sinful [wo]man." (Luke 5:8) Jesus did not leave Peter, though Peter failed often. He will not leave you or me, though we fail repeatedly, too. He is with us on this journey of continual conversion and in a special way during the struggles of Lent.
As we follow Jesus into the desert, we give thanks for the chance to amend our lives again with fasting, praying, and almsgiving, knowing that God's mercy endures forever and will bring us through this season, renewed, to the joy of Easter.
A clean heart create for me, God;
Renew within me a steadfast spirit.
Do not drive me from before your face,
Nor take from me your holy spirit.
Restore to me the gladness of your salvation;
Uphold within me a willing spirit. (Psalm 51: 12-14)
---
Copyright 2021 Hillary Ibarra
Images (from top): Pixabay (2017); Pixabay (2018)
About the Author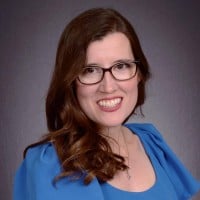 Hillary Ibarra is a happy wife and mother of four. She is the author of The Christmas List, based on the miracle of one childhood Christmas Eve, and is a freelance humor writer and copywriter. Jesus, her family, playing guitar, admiring trees, and baking bring her joy. You can learn more about her on HillaryIbarra.com and at Faith and Humor by Hillary Ibarra on Facebook.