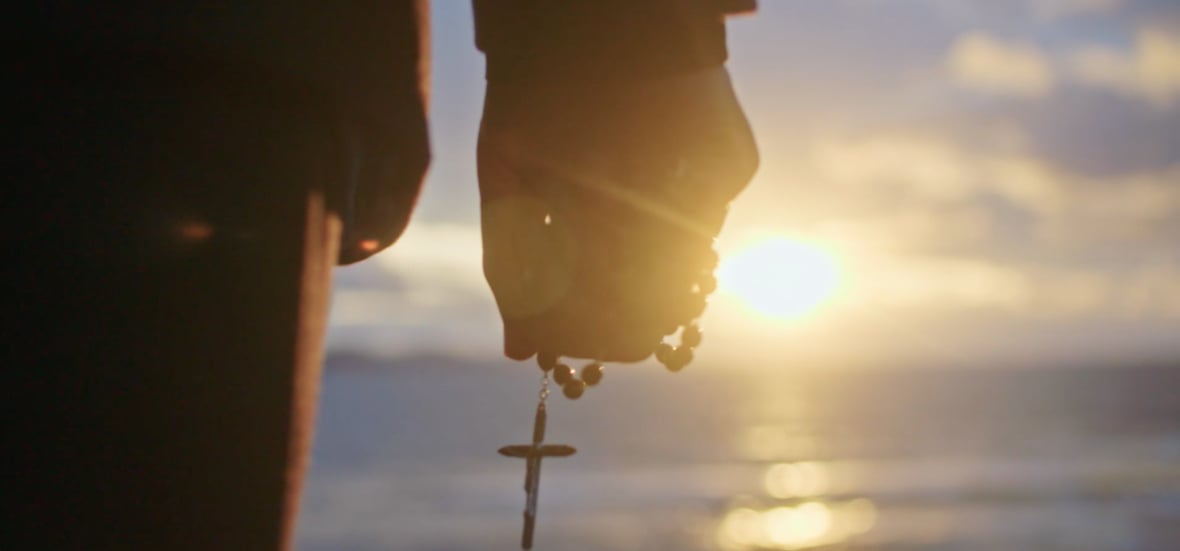 Sr. Margaret Kerry shares her impressions of the film PRAY: "the perfect way to bring families to a new level of being together."
As a young man looking forward to a new ministry as a priest, Father Patrick Peyton developed an aggressive case of tuberculosis. This meant he would be preparing for death. How did it happen that he lived to begin a new ministry in the church and carry it out for over 50 years? This humble priest, cured through Mary's intercession, decided not to give thanks from a chair. His healing was a life change that gave him indefatigable love. He would give Mary 100% of his life as her co-worker spreading the good news of her son, Jesus. Father Haggerty, a good friend and co-religious in the Congregation of Holy Cross, reminded Patrick to trust in his already existing relationship with God and the Blessed Mother.
It is exciting to announce that there is a new movie on Father Peyton. It will be a prayer-event offering healing especially to families. PRAY: the Story of Patrick Peyton will be released in theaters Friday October the ninth, the week we celebrate the feast of the Holy Rosary. PRAY will launch the "Pray Together Now" Movement, a renewal of the campaign Father Peyton began that burst onto the American media scene.
This is the movie we need now in this time of pandemic. It is a perfect way to bring families to a new level of being together. Imagine a story on trust and friendship, about a humble man who doesn't hesitate to do good, that witnesses the Spirit's movement for healing and the power of prayer, especially the rosary, and families praying together. I began asking friends of our Pauline Book & Media Center if they have heard of Father Peyton the Rosary Priest. So far no one has. This then is the time that God has decided to gift us with the story of his holy servant.
I find it surprising that Fr Patrick is not known. His story affected my family. My mom and dad pledged that our family would pray the rosary together every evening. It was the last thing we did before my dad would give us his blessing and sent us upstairs for a good night's sleep. From that time on the rosary became my mother's go to prayer and her answer to teenage and young adult quandaries. Today my mother continues to pray all the mysteries of the rosary for her children, grandchildren and great grandchildren. In 2017, Pope Francis promulgated the decree recognizing the heroic virtues of Father Patrick Peyton recognizing him as Venerable. This is a step on the process for Beatification.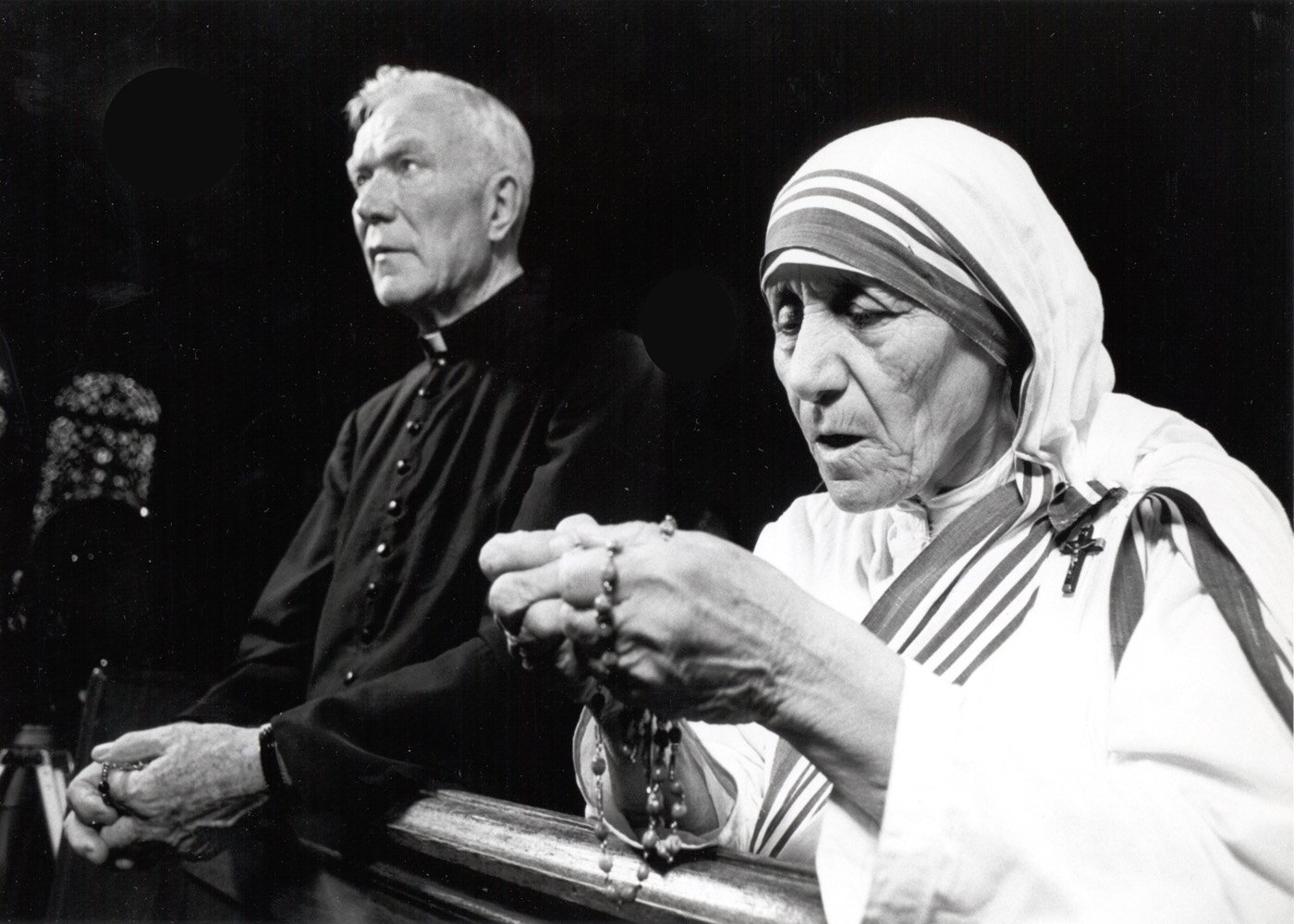 PRAY, much like Father Peyton's life, is a work of love, trust and prayer touched by the Spirit. As a documentary it smoothly transitions between reenactment of Father Patrick's youth, photos, original footage, and witness stories. Add classic movie stars to spice it up and this film just keeps giving. In fact, you don't want to stop viewing while the credits are rolling. There is still more to enjoy. Experience Father Peyton's energy, hear his voice, listen to his prayer and meet his friends. Grant Fonda's music score deserves an award as does the editor for creating energetic flow and passion.
As the film continues, we find society changing and potentially diluting the message of Father Peyton. The 1970s are mentioned. That is the era when I met Fr. Patrick Peyton. He had a booth at the 1976 Eucharistic Congress in Philadelphia as Director of Family Theater. My co-novices and I sought him out in the Congress hall. His simple message to us was, "If the sun and moon go out, never doubt." He knew how to communicate messages that stuck. The catchy phrase, "The Family that Prays Together, Stays Together," was coined by a young ad executive and copywriter who was donating his services to the Family Theater radio series. Al Scalpone also came up with another phrase Fr. Peyton loved using: "A World at Prayer Is a World at Peace."
An incredibly emotional moment occurs near the end of the film. It is an incident that seems to prepare viewers for the final hours of Father Patrick's ministry. But nothing keeps him down. Find out how the world changed because he was not deterred by potential disappointment. This event took my breath away.
Find out how the world changed because Father Peyton was not deterred by potential disappointment. #catholicmom
Do your family a favor: see this film together! Share it will other families and use it for a family renewal retreat. In our changing society Pray encourages us to invite Mary to our hearths and hearts to become the change our world needs. She always brings us to Jesus.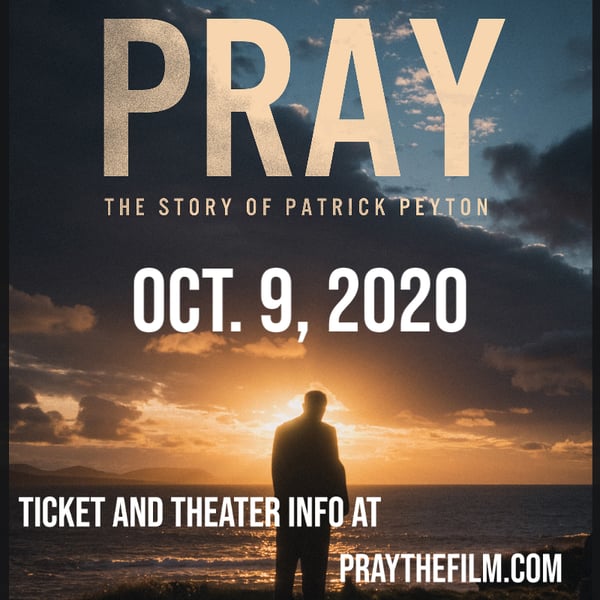 ---
Copyright 2020 Sr. Margaret Kerry, FSP
Images (top to bottom): Courtesy of PRAY/Family Theater Productions; copyright 1981 Holy Cross Family Ministries. All rights reserved; courtesy of PRAY/Family Theater Productions
About the Author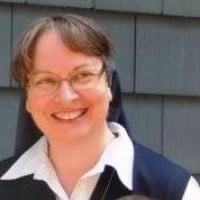 A Daughter of St. Paul for 40 years Sr. Margaret continues to pursue new ways to proclaim the Gospel: sharing the Pauline Charism with the laity, writing books (St. Anthony of Padua: Fire & Light; Strength in Darkness: John of the Cross; Prayers for the New Evangelization), & through direct evangelization. She is available for workshops on the Vocation & Mission of the Laity, Media Literacy, and The New Evangelization. mkerry@paulinemedia.com