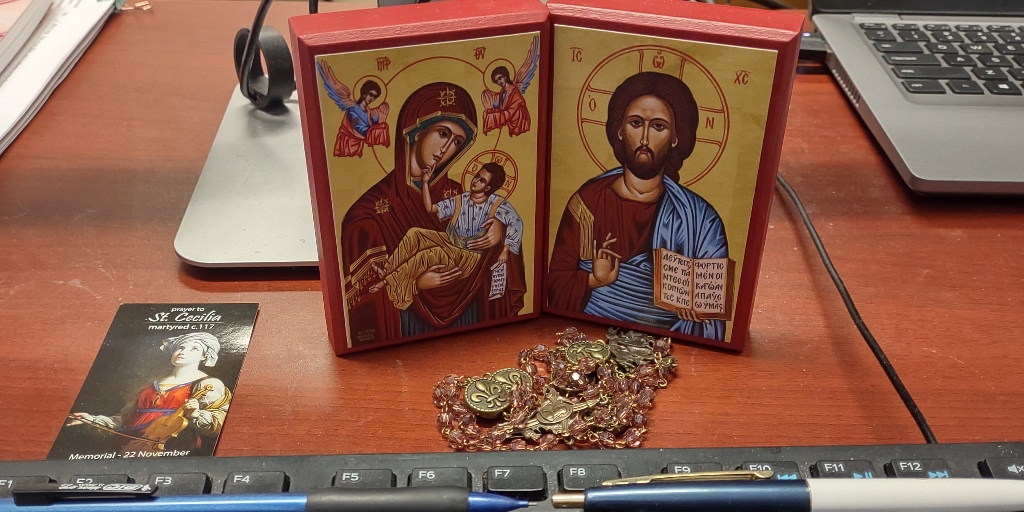 Lent starts relatively late this year, but Tiffany Walsh discovered she didn't have to wait until Lent to deepen her spiritual life.
Each February has my mind drifting to Lent, and I am certain that I am in good company on this! This year happens to be one wherein Ash Wednesday falls in early March, which does not happen nearly as often as a February start to Lent. I'm often excitedly planning for Lent at this time of year, it's something I really look forward to, so when I peeked ahead on the calendar and saw that Ash Wednesday was not until March 2, I felt a twinge of disappointment. A longer wait for the Stations of the Cross and other beautiful devotions that define our faith, Friday fish dinners, and the increase in spiritual reading that I almost certainly have on my Lenten to-do list each year.
Soon though, I realized that my focus should be a more positive one. Even though Ash Wednesday is still several weeks away, I do not have to wait to delve into the more Christ-centered life I'm hoping to instill during Lent. I can begin exploring the ideas that I have to become more involved in my faith and in my relationship with Christ. I can thus build some happy anticipation to the full-fledged commitment coming up during Lent. God, of course, is there with me every single day, not just during Lent.
One of the ways that I have started to do this is by setting out prayerful reminders that harken my mind back to my faith and the ways in which I would like to deepen it this year. I often tuck illustrated prayer cards in spots where they bring me a smile as I go about my day. This year, I added in small Eastern-style icons of Christ and Our Lady that I placed right in front of my computer monitor.
Click to tweet:
Even though Ash Wednesday is still several weeks away, I do not have to wait to delve into the more Christ-centered life I'm hoping to instill during Lent. #catholicmom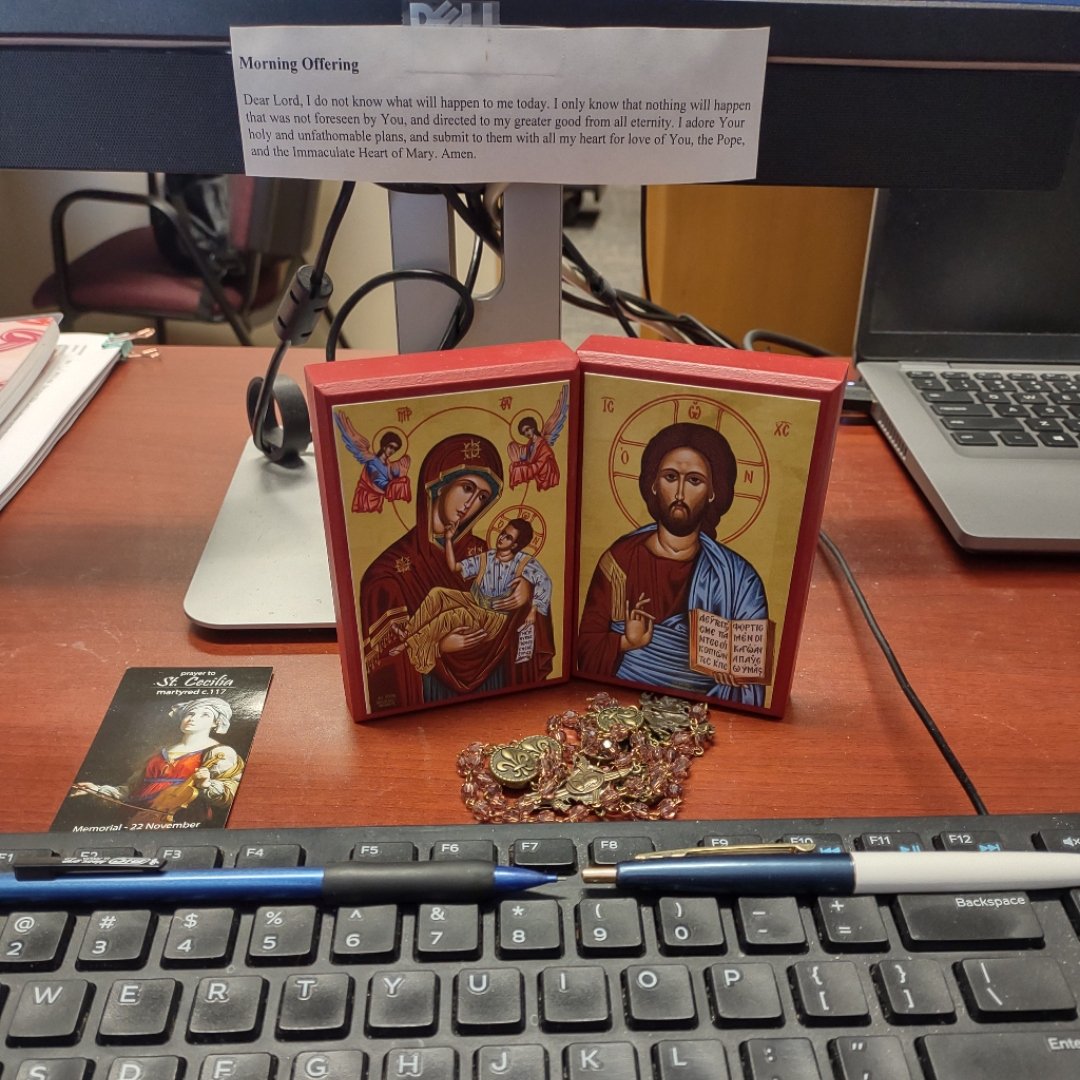 I love these visual cues that I am not alone in my daily journey, especially when I am at work. And right now, in particular, they remind me that Lent is approaching, and that I'm looking forward to delving more into my faith this Lent. They harken my mind to the beauty of our faith and how it is a never-ending fountain of learning and riches. This year, when my mind turns to these things, instead of the "I have to save it for Lent!" mentality I have had in the past, I have started trying out my ideas right then and there. I ordered the saints devotional that my sister recommended, and immediately began reading a selection each day rather than waiting for Ash Wednesday. As well, one of the Lenten commitments I decided to make this year is to give up reading the secular news (which often drives me to a very discouraged state of mind) and instead turn my mind to something more edifying: reading a spiritual book on my Kindle, or working on my new French and Spanish language goals within the Duolingo app on my phone.
Instead of waiting, I implemented this strategy right away, and lo and behold: I am so much happier and more peaceful! I'm looking forward to diving even deeper during Lent, but I am glad that I didn't wait to begin bringing these ideas into fruition into my life.
Have you ever started working on Lenten goals prior to Ash Wednesday? What types of prayerful reminders do you use to keep your mind on your spiritual goals? I would love to hear about it in the comments!
---
Copyright 2022 Tiffany Walsh
Images copyright 2022 Tiffany Walsh, all rights reserved.
About the Author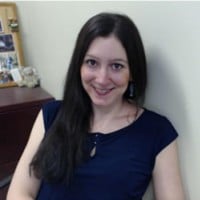 Tiffany Walsh is a wife and mother, a native western New Yorker, and a college librarian. She is a cradle Catholic who rekindled her childhood faith as a graduate student via her love of books, and is the author of Exploring the Catholic Classics, part of the Stay Connected Journals for Catholic Women series. She enjoys writing about faith, crafting, dance, fitness and wellness. Visit her blog at Life of a Catholic Librarian.