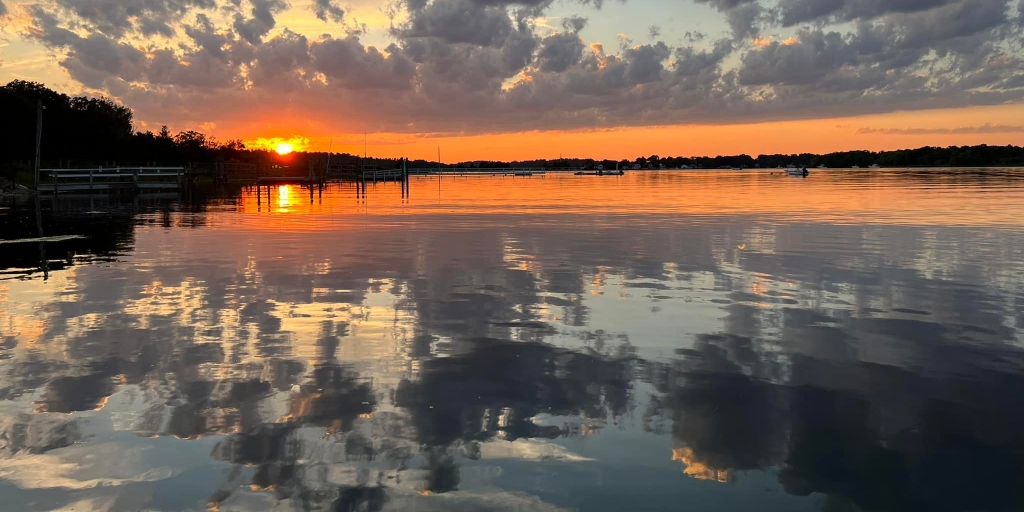 Carol S. Bannon reviews The Afterlife: Purgatory and Heaven Explained and The Truth About Purgatory: And the Means to Avoid It, both from Sophia Institute Press.
---
Two books every Catholic needs to read are The Afterlife: Purgatory and Heaven Explained by Fr. Dolindo Ruotolo and The Truth About Purgatory: And the Means to Avoid It by Martin Jugie. Both will explain in great detail exactly what will occur when we draw our last breath and our spirit leaves this human form. Without a doubt they are two of the most *enlightening* books I have read in many years.
Both challenge a person to confront their fears and concepts of Judgment Day head on, highlighting the need to undergo cleansing from the stains of sin. For years I blindly accepted the universal teachings of my many teachers concerning Purgatory and the means by which to avoid it altogether. For example, dying with a brown scapular and the miraculous medal around ones' neck, or having people say the Chaplet of Divine Mercy as you approach the end. Want to earn 1000 days off of Purgatory? Bow your head when you say the name of Jesus.
Very few will ever escape Purgatory. We cannot stand before God with a single stain on our soul and as discussed by both authors, every sin leaves a stain on our souls which must be purified before entering Heaven.
When we enter Heaven we will enter as saints … completely transfigured, ready to face God Our Father.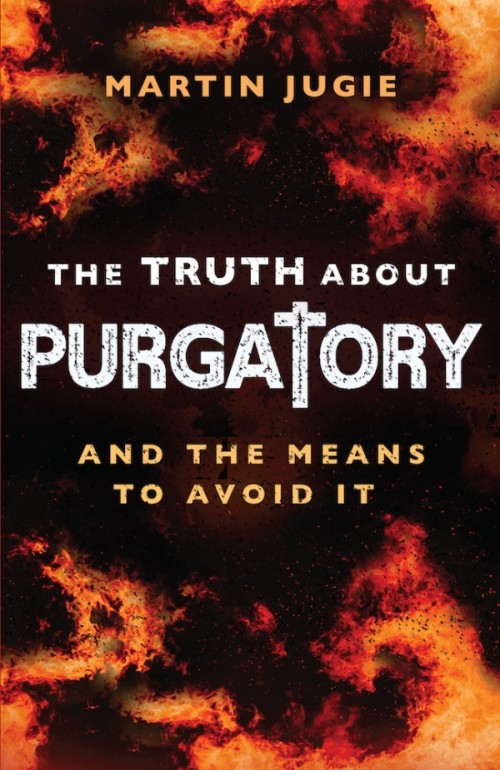 Martin Jugie in The Truth About Purgatory goes into great detail why Purgatory is necessary and the differing levels contained within its confines. Life in Purgatory is totally different from anything we will experience on Earth. He describes the agonies of the purifying fires and how one's intellect is exponentially expanded beyond anything we can imagine. Explained also are the many ways we have at our disposal now, while we are still living, to avoid Purgatory altogether. We can cleanse our soul of stain before we die; he explains that our church has evaluated these ways and declared them true.
His book also offers ways we can aid those souls suffering in Purgatory. One of many means I personally loved described how "faithful souls come in great numbers to the Masses and Communions in which they are never forgotten, in the Masses we have said for them." He describes how the souls join with their loved ones celebrating the Masses and how they feel refreshed and consoled by our offerings and prayers.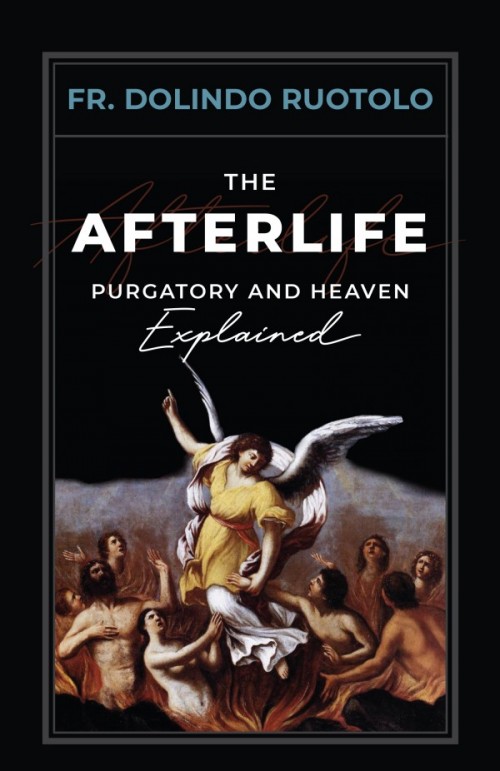 Fr. Ruotolo in The Afterlife: Purgatory, and Heaven Explained describes the actual death experience and he goes into greater detail the journey to, and arrival into Purgatory; he also expounds on how time is spent within its confines. Like The Truth About Purgatory, he recounts the need to pray for our loved ones' souls because a soul cannot pray to God on their own behalf any longer. I was especially thankful for his explanation of what can be done to assuage some of the stains, to ease the agonizing fires we will feel during purification.
It is done by interceding and spiritually aiding those still living. His book is filled with many miraculous happenings where deceased souls interceded and came to the aid of their loved ones. His book also recounts in great detail the journey towards Heaven once a soul has been released. Here too a soul ascends through so many layers of peace, love and ultimate supreme happiness before attaining our final goal: entry into God's presence.
Both books discuss in detail the three aspects of Purgatory: The agonies to be experienced, the joys one experiences, and the differing states of Purgatory. They explain how the pain a soul feels can be assuaged by loved ones, by their acts of charity towards others. When a person does an act of charity and dedicates it to a loved one in Purgatory, their soul is given a respite from the fires. Fasting and prayers also offer souls a respite and most importantly, the Most Holy Mass. When offered in a state of grace for a loved one, it brings immediate relief, joy.
These two books taken together will bring the reader deep into the realm of Catholic Doctrine; they discuss explicit prayers offered for our dead and explain how dedicating acts of charity to souls in Purgatory can fully expiate some of our own sins now. They embolden one to consider what "comes next" and to become more concerned with the afterlife than with events transpiring here on Earth.
Rev. Rowland Onuegbu, SDV, PhD, once advised me to consider Purgatory as a final blessing from God before we are allowed to stand before His Majesty.
"Prepare today for tomorrow" takes on a whole new meaning after reading these books.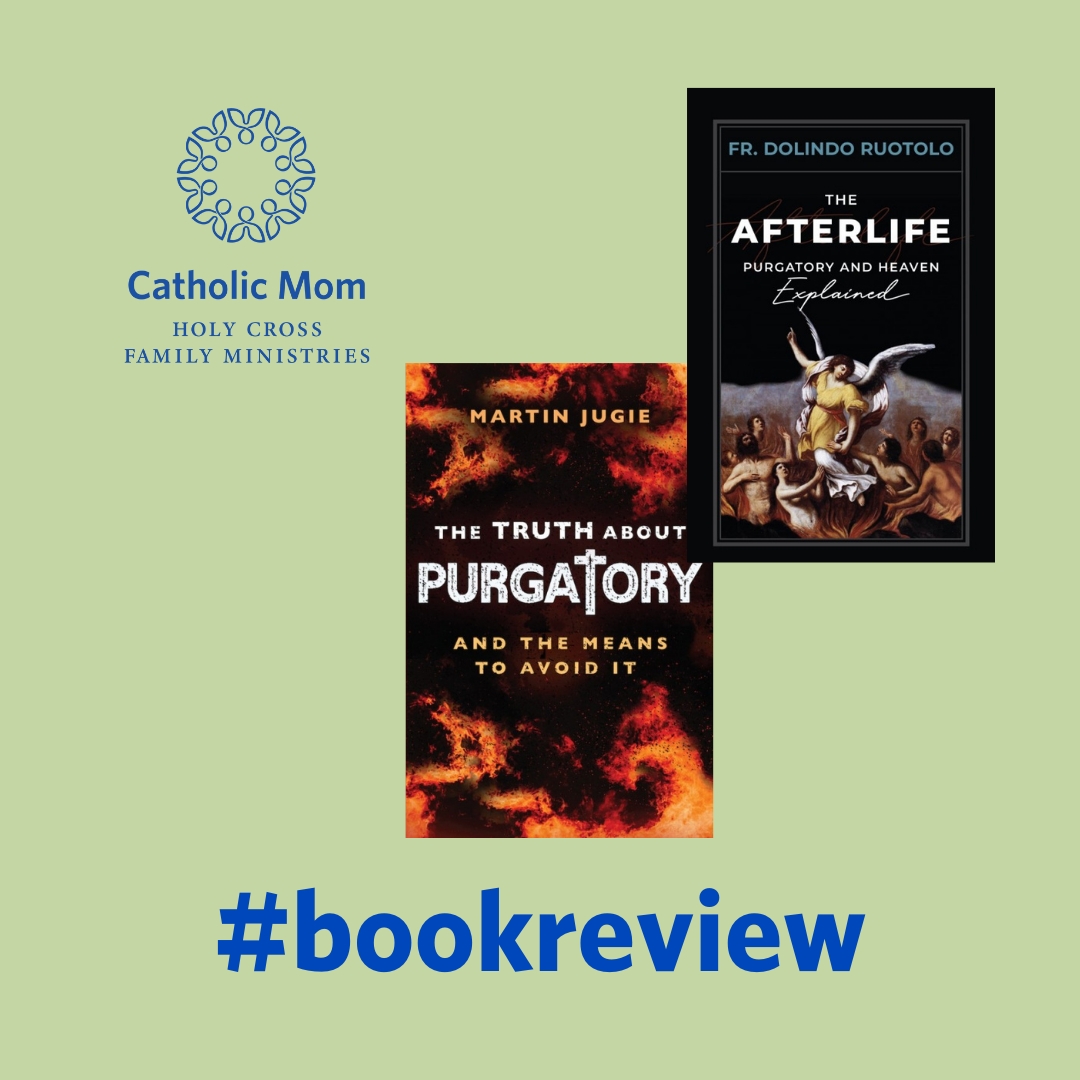 ---
Copyright 2022 Carol Sbordon Bannon
Images: cover photo Copyright 2022 Darla Christmas Parsons, used with permission, all rights reserved.
About the Author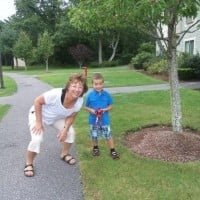 Carol Bannon currently lives in Massachusetts with her husband. She is a wife, mother, grandmother to seven, substitute teacher, and an active supporter of the Down Syndrome Society of Rhode Island (DSSRI). Carol is the author of Handshake from Heaven and Our Family's Christmas Elf. She and her husband love to spend time boating on Cape Cod and traveling to new harbors.