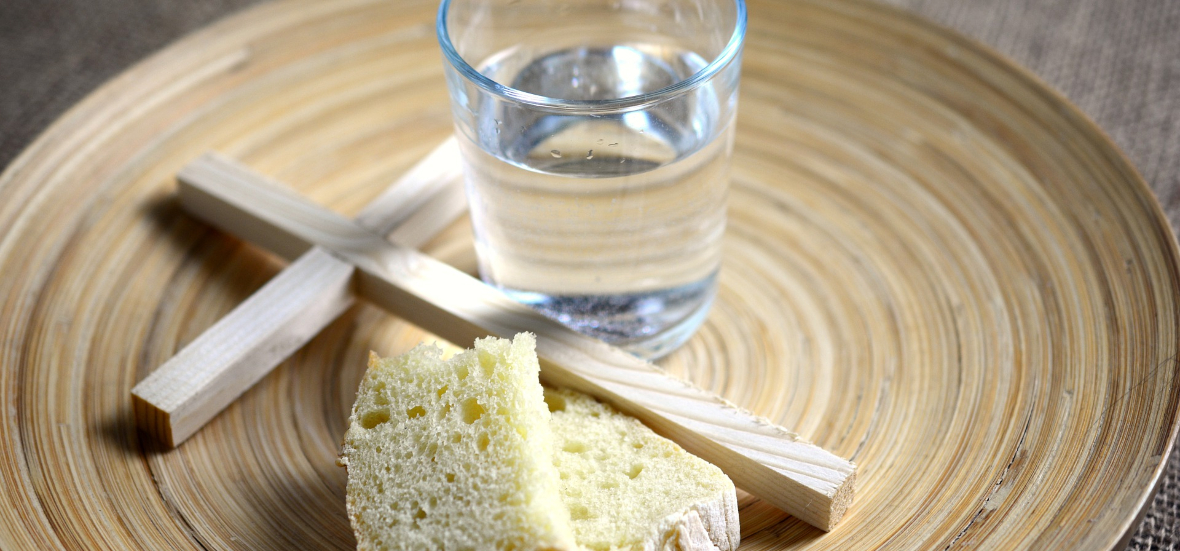 Christina Mayeux explores the power of fasting, especially during this time of pandemic, as a means to draw us closer to Jesus.
In our country, especially in the South, where I am from, food is an integral part of life. From holiday traditions to family gatherings to football games, we can always find a reason to celebrate, and each festivity or get-together usually centers around eating delicious food. Our focus on and attachment to culinary delights can sometimes make it difficult to give up when it is time for sacrifice. However, the Church teaches that doing just that – occasionally giving up things we enjoy or are attached to – helps to purify us and turn our hearts toward God. This giving up of enjoyable sensory pleasures is known as fasting, and it is a primary form of penance that can benefit our souls and draw us closer to Jesus.
Fasting is limiting the kind or quantity of food or drink we consume. Jesus himself indicates in Luke's Gospel the need for his disciples to fast, "But the days will come, and when the bridegroom is taken away from them, then they will fast in those days" (Luke 5:35). From the first century, Christians have observed this practice, especially during Lent, and it is one of the three penitential practices encouraged during this time of preparation for the Passion and Resurrection of Our Lord, along with prayer and almsgiving. Fasting is obligatory on Ash Wednesday and Good Friday; however, we are encouraged to practice some form of fasting, or another form of penance in its place, every Friday throughout the year. In former times, Catholic Christians regularly observed fasting on every Friday, but this practice has largely been forgotten. What better time than now, when our world so desperately needs it, to reawaken our devotion to this form of penance.
Experiencing the limitations of COVID-19 and the sacrifices we have endured because of the pandemic has, in one sense, been a form of penance and fasting. We have been required to give up or limit celebrations, activities, and entertainment for the safety and benefit of our families and our communities. By offering these sacrifices, we have had the opportunity to practice temperance and charity. These sacrifices could be likened to fasting in that we have been giving up things we enjoy or are attached to for a greater good. If offered up willingly and charitably, these sacrifices can serve to atone for our own sins and the sins of the world.
Since our culture often promotes indulgence and does not often lend itself to the ideas of sacrifice and self-denial, we should encourage and remind each other that this act of fasting is a powerful remedy for sin, a means of purification, and it can help us to obtain answers to our prayers. According to Pope Francis, fasting helps us to be more compassionate to those around us, especially the less fortunate. He says fasting makes sense "if it helps us to cultivate the style of the Good Samaritan, who bends down to his brother in need and takes care of him." The Holy Father continues, "Fasting helps us to attune our hearts to the essential and to sharing. It is a sign of awareness and responsibility in the face of injustice, abuse, especially to the poor and the little ones, and it is a sign of the trust we place in God and in his providence." St. Peter Chrysologus was known to have said with regards to fasting, "So if you pray, fast; if you fast, show mercy; if you want your petition to be heard, hear the petition of others. If you do not close your ear to others, you open God's ear to yourself."
CLICK TO TWEET
When we find it hard to fast, we can think of it as offering a little gift to Jesus. #catholicmom
Fasting is challenging because it requires sacrifice. It is often easier to give of our money or our time, but to give up something we are attached to can be extremely difficult. When we find it hard to fast, we can think of it as offering a little gift to Jesus, and we can unite our gift of sacrifice to His suffering and ultimate Sacrifice on the Cross. We can also remember that Jesus Himself fasted and prayed while in the desert.
In the newly-released movie Fatima, the story of the three children who received visions of Our Lady, the oldest of the three, Lucia, remarks that her mother always told her that a little hunger can be good for the soul. When we deny our physical appetites, we open our hearts to a hunger for God and the things above. We learn to depend not on earthly goods and pleasures, but to yearn for the heavenly things. We also become less dependent upon the things of earth when we practice fasting and penance.
During this time of the COVID-19 pandemic, we, as a nation, are making voluntary sacrifices to preserve the health and well-being of others around us. It seems that Jesus is teaching us through this difficult experience about sacrifice. Those who are already practicing fasting understand the power that it has to purify and strengthen us in our journey with Christ. For those who have yet to begin fasting, what are some small ways we can sacrifice which will lead us into greater love for others and deeper union with Jesus?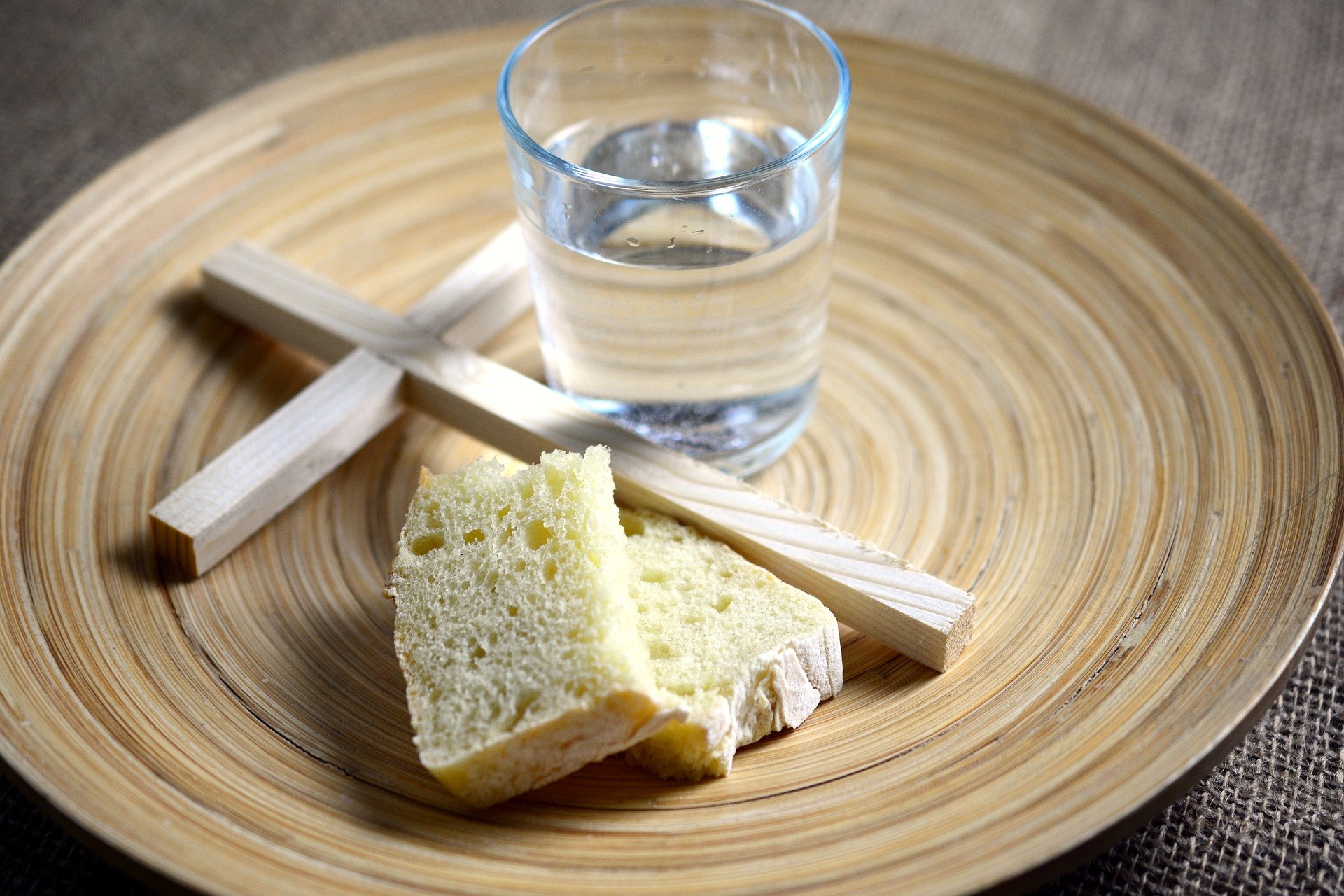 ---
Copyright 2020 Christina Mayeux
Image: Pixabay (2020)
About the Author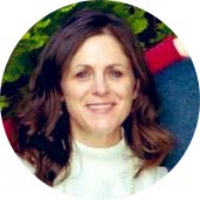 Tina Mayeux is a freelance writer and the wife of Jude and mother to three girls. She is a transplant to Mobile, Alabama, from South Louisiana who enjoys cooking, writing, and exercising in her spare time. You can find her blog at Diary of a Domestic Church.