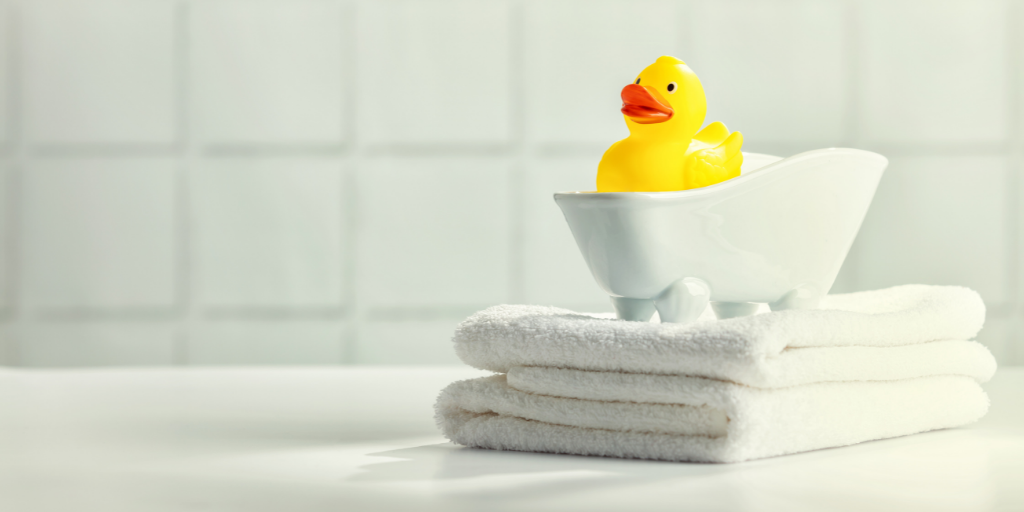 Johanna Stamps learned a lesson about self-care during a late night in the Adoration chapel.
In late summer, I underwent a series of procedures to remove a life-threatening melanoma. As I received the all-clear biopsy report this week, life began to return to normal too quickly. With my clear bill of health came a desire to fill up my plate with activities. Like muscle memory, I began to pluck the brightly-colored objects and fit them into my calendar like a Tetris game.
To decompress after the busy week, I started self-care with the almighty bubble bath. When that didn't work, I attended two daily Masses and three Adorations (two with the little one) within 48 hours. Not surprisingly, I suppose, it was starting to feel less like times of peace and reverence and more like fast food!
When I finally arrived, exhausted, at a late-night Adoration on Friday, I was more like a tired lump on the pew. And then something happened. I was eyes-locked with the monstrance in a room that usually distracts me with all the places to glance and see beauty. I scheduled to go for an hour, but the minutes flew by as I was held in that loving gaze.
I withstood the urge to reach for my notebook and jot down every word that came to my heart. However, this one stuck with me:
"Johanna — your eyes — they mean trust to me."
Suddenly, my heart sank a bit. I imagined where my eyes actually were focused all week and realized that my gaze towards God had been infrequent.
I was reminded of a piece of Scripture I had read in haste in the little message bible I keep in my purse, which so often gets crushed under paperwork and pencils:
"Jesus said, 'What a generation! No sense of God! No focus to your lives!'"
When I read it originally, I was certain it meant I should be focused on one thing on my list. In that moment, at Adoration, I realized it meant to focus on God!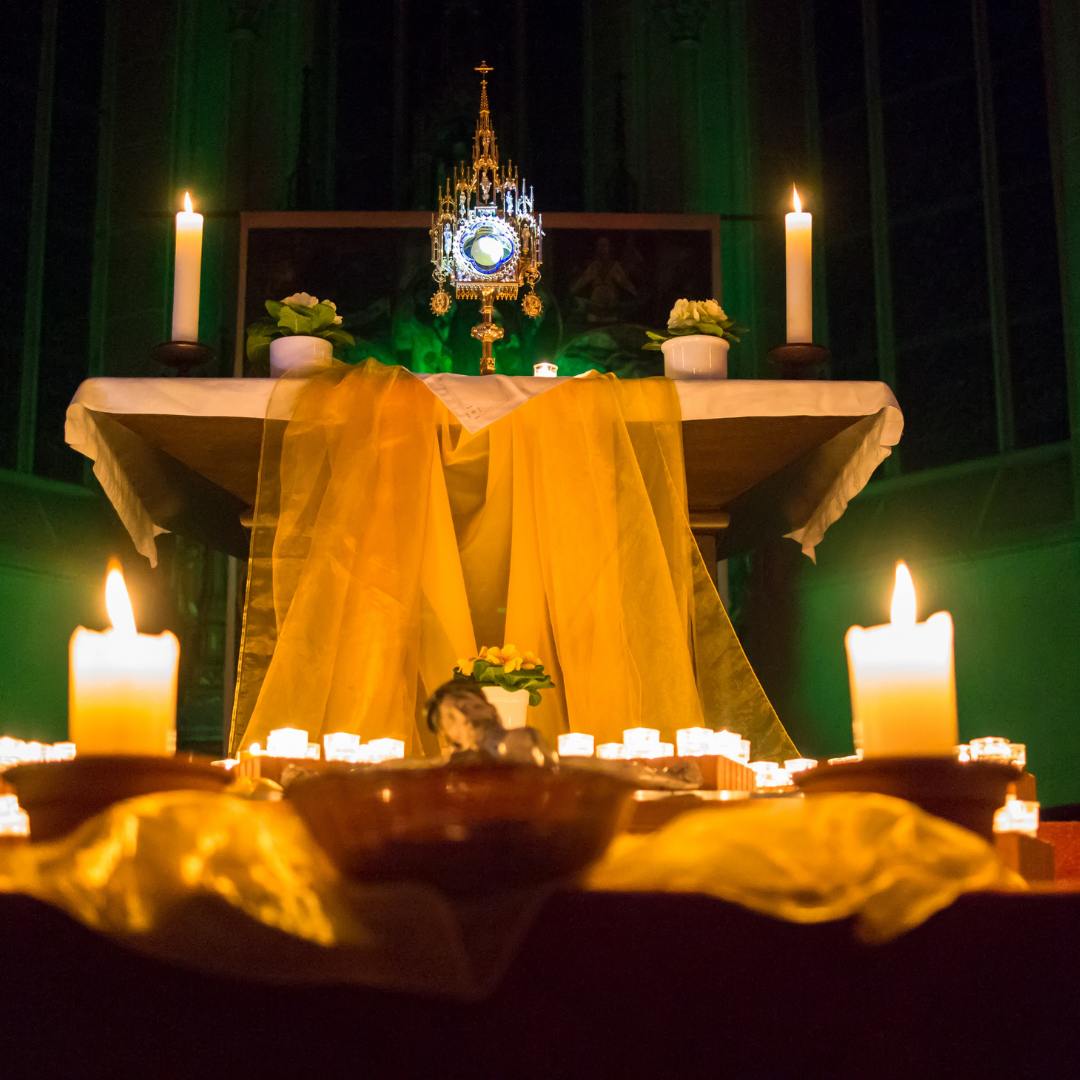 When we talk about self-care, we often think about how we recharge after speeding through all the tasks of the day. God-care seems to be something different. God wants more for me than a bubble bath.
As our conversation continued, He asked, "Do you trust me?"
"Yes," I said hesitantly.
"Then don't stop looking at me."
"Okay," my heart replied.
Click to tweet:
God wants more for me than a bubble bath. #catholicmom
Suddenly, I started to see things shift around me. I could see Him dismantling those things in my life I thought were important. I could see His hand on the HOA committee that I had been researching for which suddenly decided to pause their efforts. I could see Him removing all the commitments I had made just prior to my health scare. I could also see Him blocking a potential business proposition I was working on for the family.
My heart wanted to cry out, "Hey, those are the things I was so excited to work on."
Quickly the response was, "But they aren't me! They're not mine!"
How is God showing His care for you this week? What difficult circumstance might actually be God's care? What can you do to bring yourself eye-to-eye with God this week?
---
Copyright 2021 Johanna Stamps
Images: Canva Pro
About the Author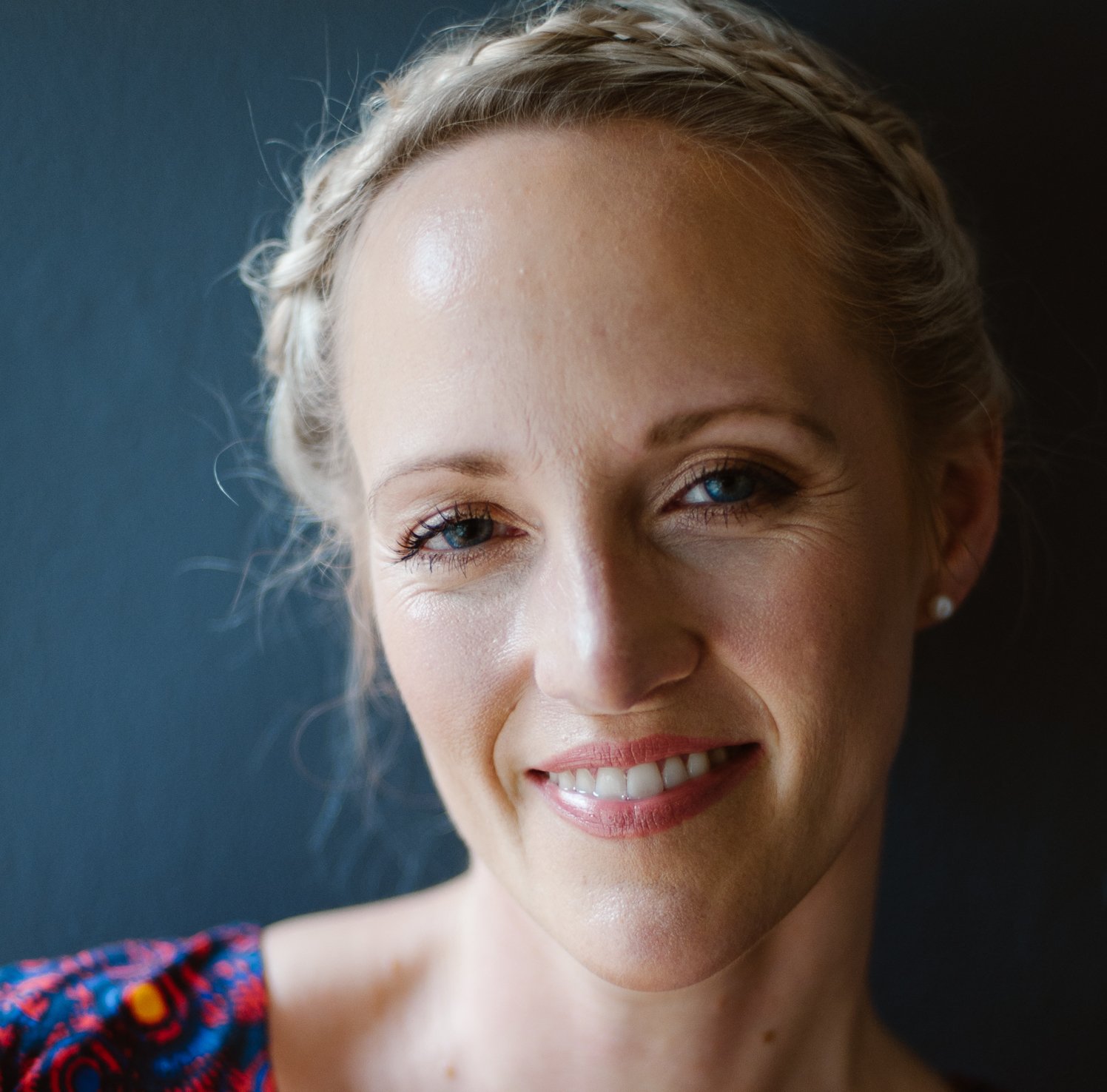 Johanna Stamps is a grief coach, writer, and artist focused on bringing hope and healing to women experiencing a major loss. Sign up to receive her weekly Reflections & Inspirations. After becoming a first-time mother at 39, Johanna has embraced a household with three generations. The best part of Johanna's day is singing worship music loudly in the car with her preschooler while running errands.