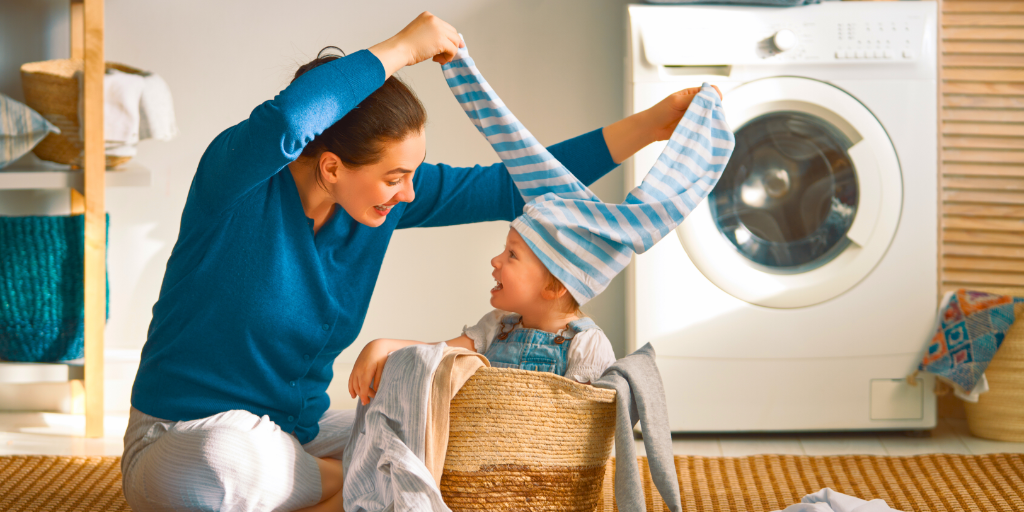 Cait Winters shares how a rude comment led to a true awakening about the significance of the work of mothers.
---
It was girls' night at my place. A couple weekends a month my group of gal pals and I get together to learn new recipes, cook and share a meal together while getting the chance to catch up on our busy lives. One of the ladies had a party a few weeks prior and we were still gushing over the food and atmosphere she provided. We take turns hosting and all have our strengths.
We were joking that, with all of our skills combined, we'd make a great catering company! One friend was called out as the baker, another the chef, yet another the master of decor. But when it came to me, the only stay-at-home mom in the group, someone snarked, "And you can do the laundry!"
I quipped back, "Oh, thanks! I was thinking more like marketing, but okay!" as I did my best to shrug off the dig.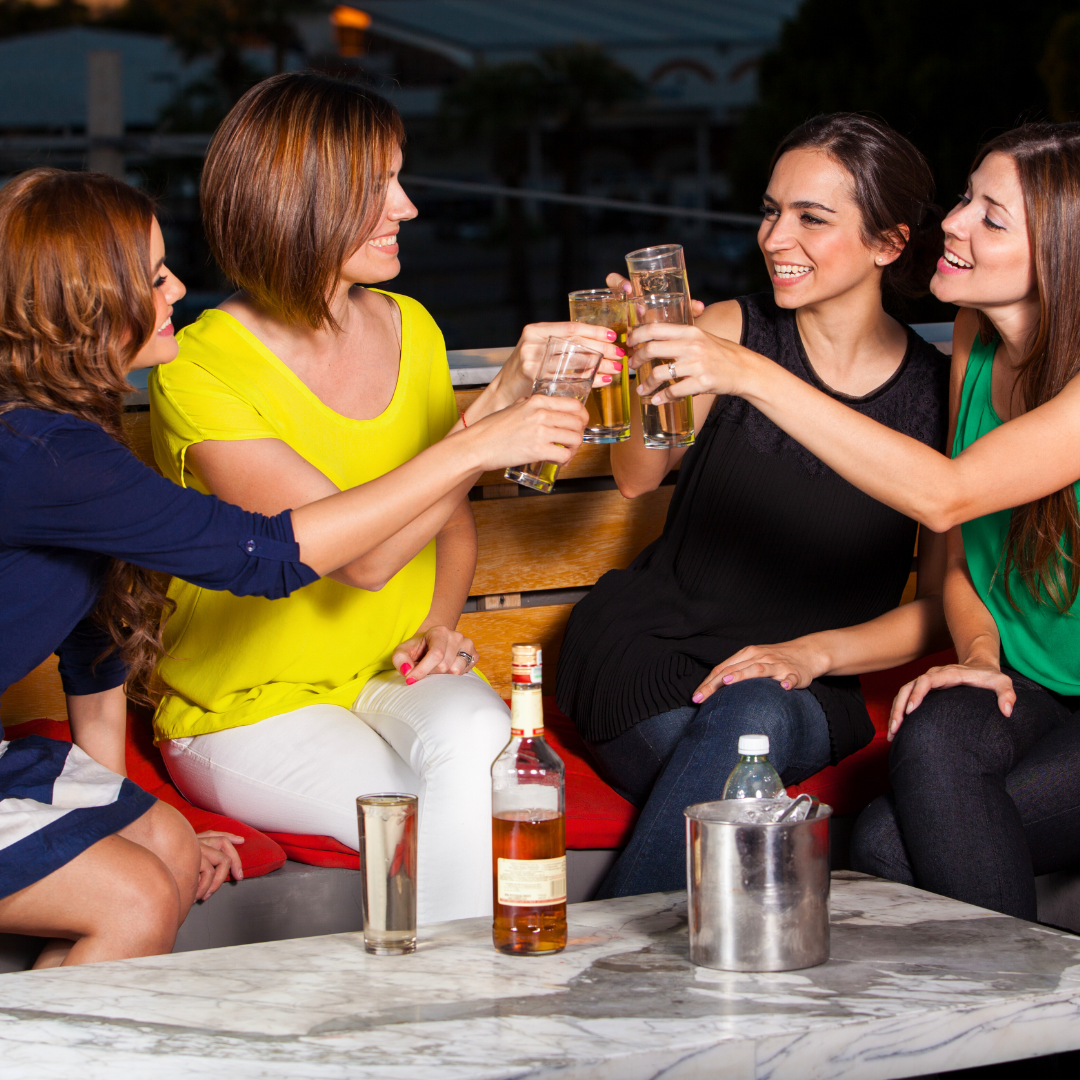 I went on with the evening like nothing was wrong, but silently stewed in the memory of that snub all night. I was a writer after all, a part-time caretaker for my grandmother. I ran a website, for goodness' sake, and had a whole career in the medical field before giving it up to raise my sweet babies. Was this really the perception others had of me? That all I was good for was cooking and cleaning?
The feeling lingered the next day as I made breakfast, washed the same dishes I had the day before and, yes, folded a mountain of laundry on my bedside. I talked, or more like grumbled, to God through it all, feeling resentful of the homemaking that had become my occupation.
I vented my frustrations and hurt feelings to no one but Jesus, but my sour attitude disrupted everyone in the house. I was short with my cranky toddler and quiet on the phone with my husband when he checked in from work. I completed all of my daily tasks but in drudgery, not joy—and no matter what I did, I wasn't satisfied.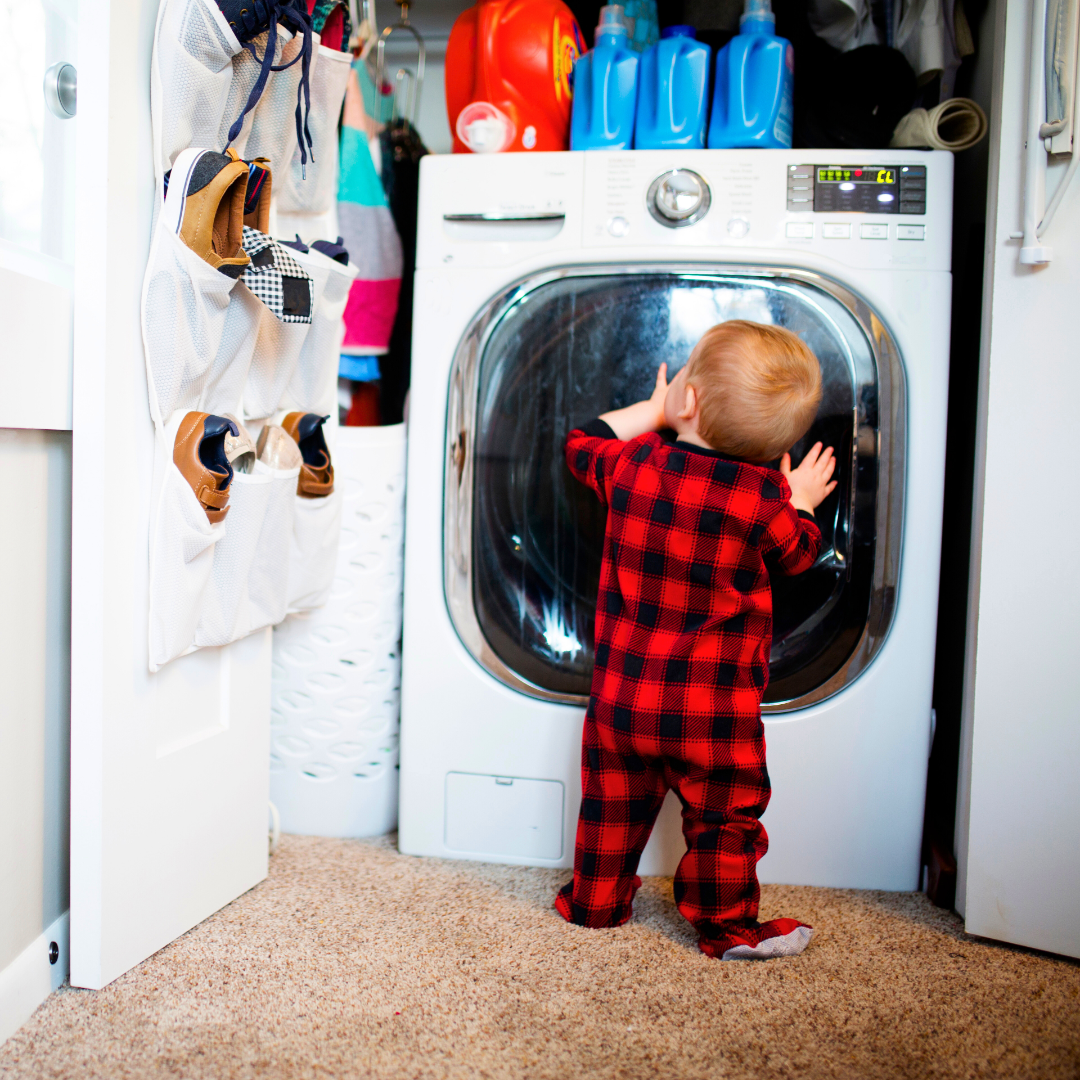 When my husband came home at the end of the day he was happy to be met, as usual by a warm meal and excited children. I was happy to see him too, someone who sees me for more than what I do, but appreciates me for all that I am. I went to the sink, for what must have been the hundredth time that day, to soak the dinner dishes in the hope of washing away my frustration in the warm soapy water. It was there I prayed the Rosary, the Joyful Mysteries, and it was there the Holy Spirit reminded me of a special truth.
Mary was a mother, too. She dedicated her life to raising, nurturing and serving her most holy and beloved Son, Jesus. She was powerful and knowing, free from sin, perfect! And yet she was content to keep all of these things in her heart, to have but a few of her words appear in Scripture. She was content to carry out God's mission and will for her precious life in the cloister of her simple home.
To be a holy wife and mother.
Click to tweet:
Homemaking may not bring me prestige or worldly status, but it does bring me closer to God—and that is its own reward! #CatholicMom
I couldn't help but laugh at myself as I shook my head in the rising steam, remembering my grouchy demeanor and lackluster effort, all brought on by just one silly comment. "If it's good enough for you, My Queen, it's certainly good enough for me," I prayed. It was the wake up call I needed to remember the importance of my vocation. To realize that it didn't matter what my daily work looked like to the outside world, only what it meant to the Lord, my God.
It reminded me of the famous quote from St. Teresa of Calcutta: "Wash the plate, not because it's dirty nor because you are told to wash it, but because you love the person who will use it next."
Homemaking may not bring me prestige or worldly status, but it does bring me closer to God—and that is its own reward!
What some see as just wiping bums and noses is nothing less than stewarding a soul. What others see as demeaning manual labor is nothing short of creating a home. What the world sees as a waste of my time and talents, is the most important thing I can do with my life. Because God placed me here, not to impress my friends but be a mother and to be one well.
Looking back on it now, I see how important a position as a laundress would be in a hypothetical catering business, fabric napkins and tablecloths—that's a lot of linen! And hey, if someone has to do the laundry, why not me?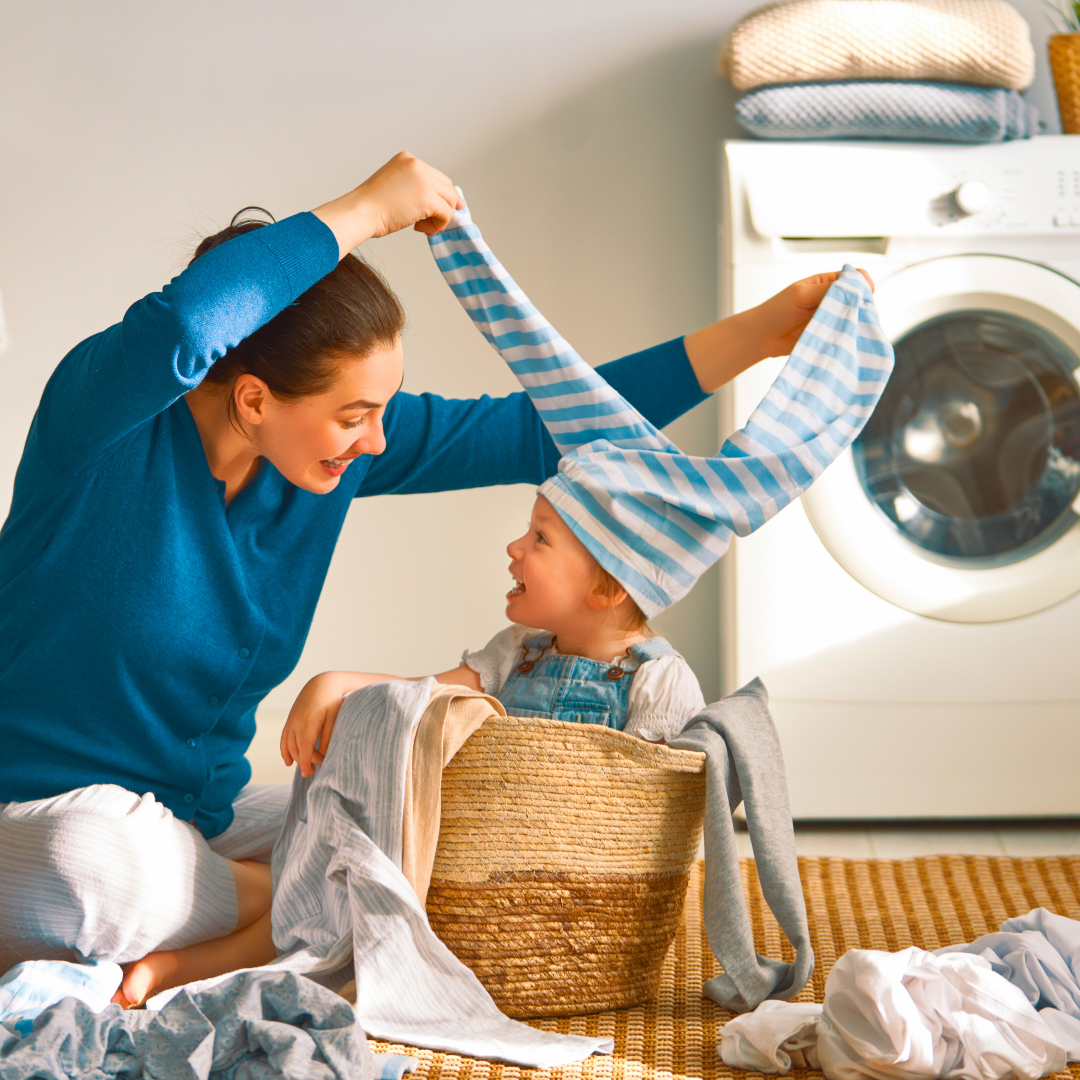 ---
Copyright 2023 Cait Winters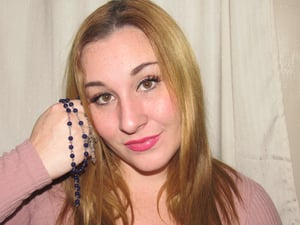 Images: Canva
About the author: I'm Cait, a Massachusetts mom of 3 (and one on the way!) living a simple life in a small, woodsy town with my kids, husband and dog. I'm a freelance writer, aspiring author, founder of MotherhoodThroughTheMysteries.com and poet at heart who loves writing about finding God in the midst of my everyday moments.
About the Author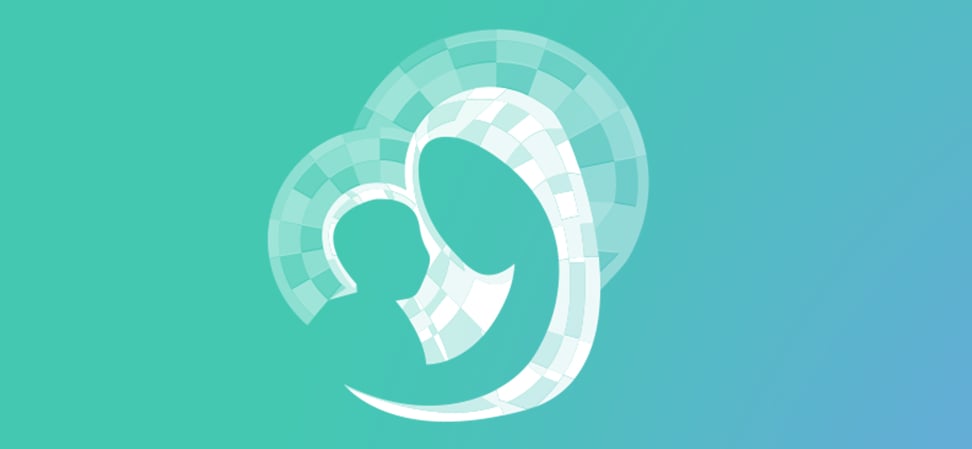 We welcome guest contributors who graciously volunteer their writing for our readers. Please support our guest writers by visiting their sites, purchasing their work, and leaving comments to thank them for sharing their gifts here on CatholicMom.com. To inquire about serving as a guest contributor, contact editor@CatholicMom.com.