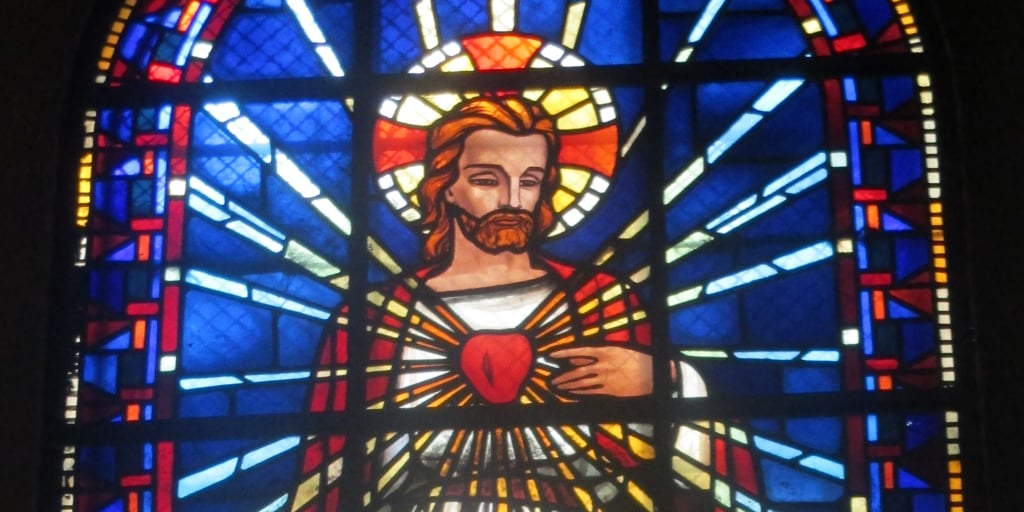 Barb Szyszkiewicz reviews Behold This Heart, a new book that discusses Salesian spirituality and devotion to the Sacred Heart of Jesus.
We're all familiar with St. Margaret Mary Alacoque and her devotion to the Sacred Heart of Jesus. I was surprised to learn of the connection between St. Margaret Mary and the prolific writer St. Francis de Sales, the cofounder of the religious order to which the visionary saint belonged. Fr. Thomas Dailey, O.S.F.S., has explained this connection and expounded upon St. Francis de Sales' own devotion to the Sacred Heart in his new book, Behold This Heart: St. Francis de Sales and Devotion to the Sacred Heart.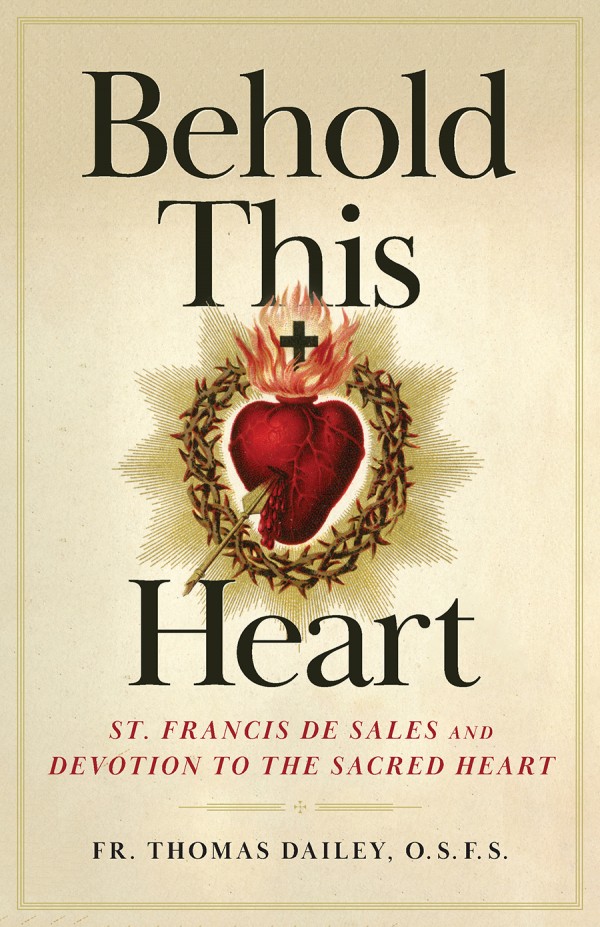 Fr. Dailey begins the book with chapters on the Salesian Backstory (the history and traditions of the Order) and Salesian Prayer. This chapter contained fascinating information on the iconography of the Sacred Heart and its depictions in art prior to the time of St. Margaret Mary -- and how her own drawings and letters have affected depictions of the Sacred Heart since her lifetime. Throughout the book there are many beautiful images of the Sacred Heart to contemplate as you read and pray.
Click to tweet:
This book is both a history and a devotional. #catholicmom
A novena of meditations on the Sacred Heart comprises most of the book. These are not short, 2-paragraph prayers; these are prayer exercises better designed for a holy hour or at least 30 minutes of prayerful reading and journaling. Packed with quotes from St. Francis de Sales' writings, the meditations invite the reader to ponder, day by day, nine characteristics of the Sacred Heart:
a pulsing Heart, in which joy is manifest in the incarnate Child;
a beloved Heart, which affirms the primacy of a filial relationship;
a compassionate Heart, showing the divine response to human need;
an encouraging Heart, which offers a remedy to fear;
a broken Heart, wounded by love for all the world;
an abiding Heart, making possible the endurance of divine love;
a troubled Heart, in the passionate union of "pain in love and love in pain";
a pierced Heart, sign of the price paid for our redemption;
a living Heart, inviting faith in Him who is risen to new life. (160)
Fr. Dailey notes that when we contemplatively gaze upon an image of the Sacred Heart, it is looking back upon us. That in itself is something to ponder! Behold This Heart is both a history and a devotional, and is recommended for any Catholic with a devotion to the Sacred Heart of Jesus.
Gazing upon the Sacred Heart of Jesus draws us into a personal encounter with Him and invites us to dare to come close to love itself. Seeing that Heart of Christ, and being seen by it, helps us realize that our best hope in this world lies not in the fleeting emotions of our human hearts, but in the steadfast grace and power of the divine Heart. We can experience that saving grace and transforming power when we surrender our sins, our wounds, even our desires to Him who has opened His Heart for us with such indescribable mercy. (161)
---
Copyright 2021 Barb Szyszkiewicz
Image: Thomon, CC BY-SA 4.0, via Wikimedia Commons
This article contains Amazon affiliate links; your purchases through these links benefit the author.
About the Author