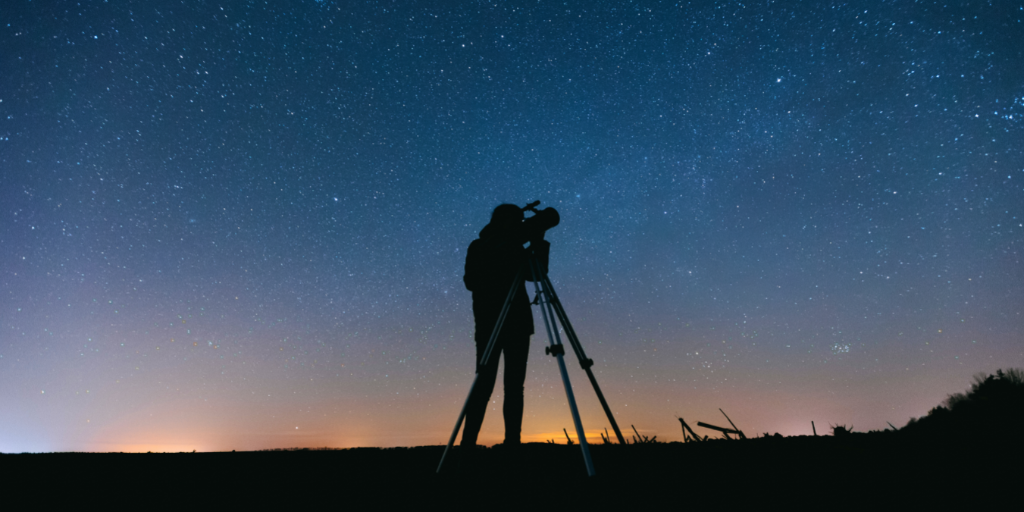 Karen Estep explains how looking at the stars can remind her of God's miracles and blessings.
---
My family has an obnoxious but lovable goldendoodle named Maggie. It is short for Magnolia; her mom was named Ouisier after the character in Steel Magnolias. She really is a good dog or at least she wants to be. She's great with our kids, is very protective, and as much as she drives us crazy, she brings us great joy as well.
My husband walks Maggie early in the morning and I take her on a nightly walk. One night as I was walking Maggie, I was looking at the stars and it reminded me of a conversation I had with my uncle. I was visiting my aunt, uncle, and cousin for the night. They happened to live in a more rural area at the time, and I remember telling him that I was amazed at how many more stars they had than I did in my very suburban life. My uncle looked at me and stated, "Karen, we have just as many stars here in the country as you do in the suburbs. You just can't see them because of the light noise."
I was thinking about this conversation as I walked Maggie recently and looking up at the stars. We live in a society that is extremely noisy. We are told and shown all the time the lives we are supposed to want and how blessed other people are. This happens for some of us on a daily, hourly, or even every-minute basis. Social media is simply covered in things we are supposed to want to be like or even covet. I have even fallen into the trap of thinking that I'm not good enough for God to have blessed me the way He has blessed others (according to their social media pages). I have gotten so frustrated and even prayed, "Lord, what can I do to make You love me as much as You love them? Everything is going right in their lives, and I'm still stuck!"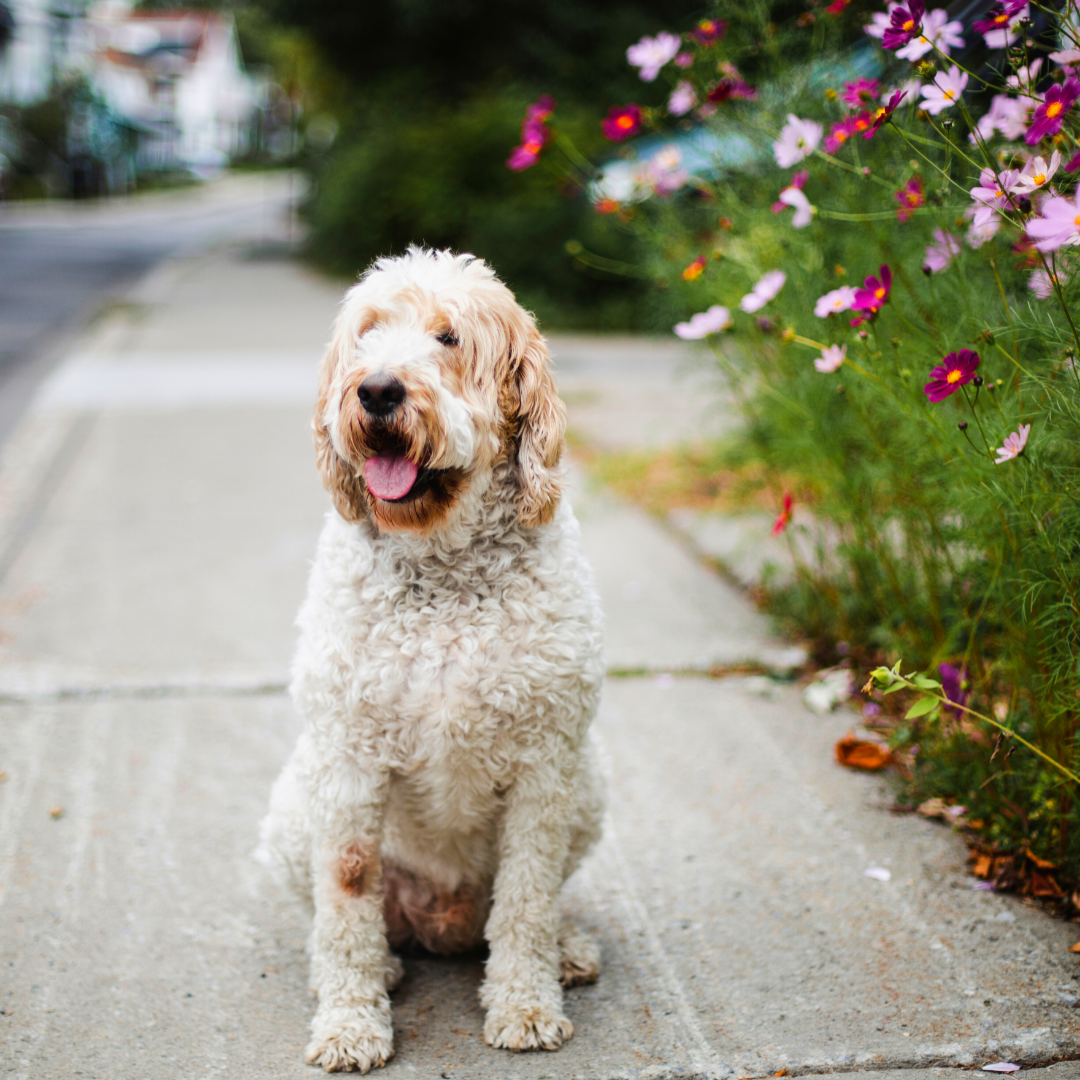 The Holy Spirit struck me as I was walking Maggie that night, looking at the stars and thinking about the past conversation with my uncle. Our blessings are a lot like the stars in the sky. We have just as many as everyone else, but our lives are just too noisy to see them all the time. We need to go to a "rural place" (figuratively speaking) to block out the noise to see what God has truly blessed us with sometimes. For some this can be an Adoration hour, for some this can be meditation, and for others this looks like prayer. Block out all the noise from society telling you what you should have or what you should want—and turn to Jesus. There it might be so much easier to see how many blessings you actually have in your life.
After thinking all of these deep thoughts, I was reminded of another childhood conversation I had with my mom. I told her that I didn't believe that miracles happen anymore, that miracles were a thing of the past that happened while Jesus was living. I remember being quite bitter about it, if I'm honest. She looked up from her book at me and said, "Karen, what are you wearing to help you see? Don't you think it is a miracle that someone invented glasses so that people with poor eyesight can actually see the world around them?"
I'm sure there was more conversation after that, and I'm sure I probably just rolled my eyes at my mom, but she was right. Miracles are all around us: we just need to block out the noise and the bitterness and turn our hearts to Jesus. There it might be easier to see the many miracles all around you.
Click to tweet:
Miracles are all around us: we just need to block out the noise and the bitterness and turn our hearts to Jesus. #catholicmom
There are days that this blocking of the noise is easier than others. That's OK too, because Jesus wants all of us, even our faults. It is also OK to be very blessed and very stressed: it's how we deal with our stress that we need to manage. If we can just stop ourselves from falling into that trap, by counting our blessings or even the small miracles, maybe that will help us block out the noise. One thing my family has incorporated into our family nightly prayer is telling about our favorite thing that happened that day. Sometimes we mention things that another person helped us with, a fun activity, or just having beautiful weather. This nightly practice has helped remind us that we can find something good in every day.
Don't tell Maggie this, but our nightly walks have quickly become a favorite part of my day. Whether I am listening to music or just walking and thinking, I look forward to it most days. I can look up and see very few stars, as I still live a pretty suburban life, but I can remind myself that there are millions out there just beyond the noise.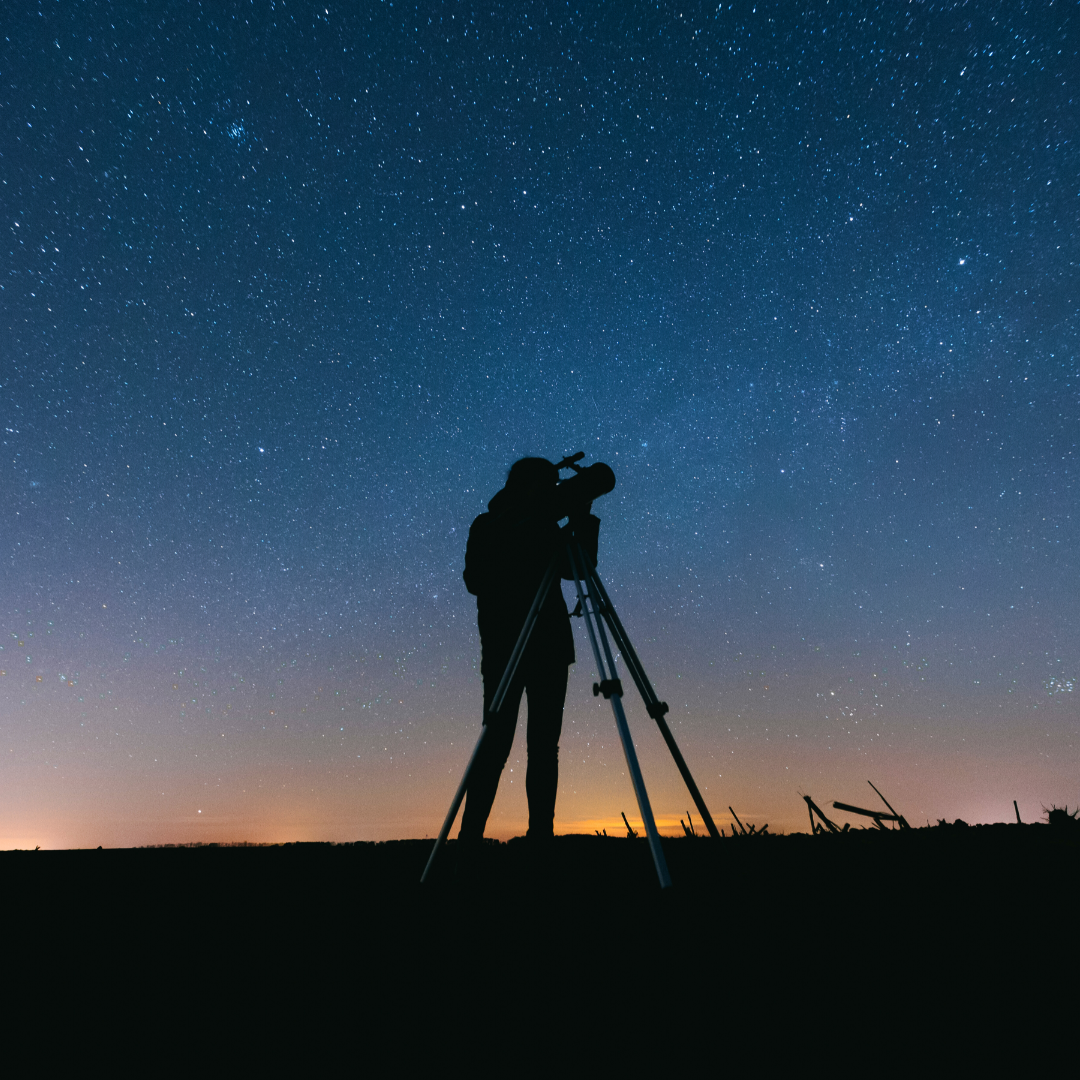 ---
Copyright 2022 Karen Estep
Images: Canva
About the Author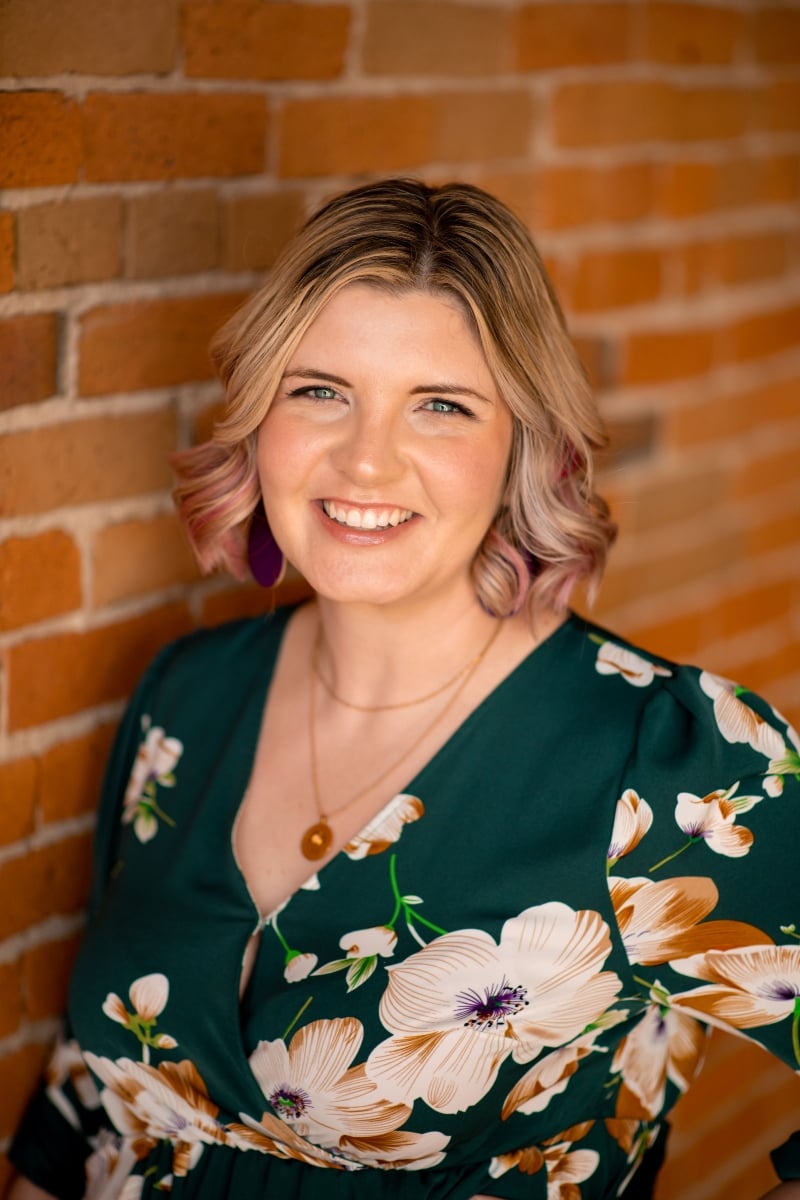 Karen Estep is the host of the podcast Stand, Kneel, Now What? In coming home to the Catholic faith as an adult she hopes to share her love of the Church on a daily basis. Karen has been shown many graces through the Sacraments even through all of her blunders. She hopes to help other adults navigate their faith journey as well.