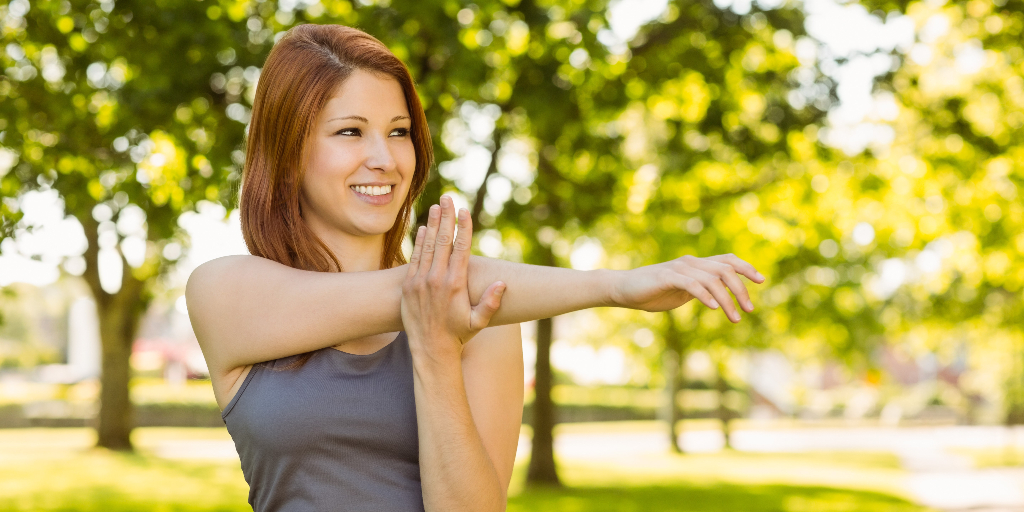 Elena LaVictoire offers practical tips for achieving your goals in 4 key areas of life.
I used to love to go to Jazzercise! I went several times a week because they had babysitting available. I could drop my kids off for an hour and exercise to my heart's content with my fellow Jazzercisers. My Jazzercise friends and I were hard core, stretching and dancing to the latest hits even in the summertime when attendance slacked and in the fall when the activities of a new school year kept a lot of folks from attending.
The time of year we all dreaded was New Year's. We knew that our ranks would swell with new people that had never attended a Jazzercise class before. They would unknowingly take all the best spots, and we would have to avoid them as they stumbled through the routines that they were unfamiliar with. But the annoyance that a slew of newbies presented to us veterans was short-lived. Every week there would be fewer and fewer of the new people. Some would stick, but the majority would give up and we'd never see them again … at least until next New Year's.
A lot of people make resolutions to start the new year off in a new direction and improve their lives. I put myself in that category every year. Some things actually have gotten better with time. What did the trick for me was finding new and different ways to get to the same desired result. So please let me share a few tricks that I've learned for achieving goals in four key areas of life.
Prayer and spiritual reading
When you have children, a husband, a home, and a job to take care of, it can be really difficult to work in much-needed time with the Lord. Yet ironically, that's the time we need to spend time with Him the most! The best way I have found to do that is by following St. Therese's Little Way – do a small amount, a little at a time. Instead of making it a goal to get through the entire Bible in a year, how about getting through the Gospels? Put a Bible app on your phone and before you check your email or Facebook, check in with the Bible and read a few verses. Or if an actual Bible is more to your liking, keep one at the breakfast table and work in a few Bible verses whenever you have a moment.
I have also found it helpful to wear a rosary bracelet to pray a decade or so when I'm waiting for my kid to get out of practice, or while I'm simmering something on the stove. Doing what you can, when you can is a little way of improving your spirituality and keep you connected to God throughout your day.
Hobbies or activities
My advice for this is very similar. If you want to take up sewing, crocheting, painting, or any activity that requires your attention, have your materials set up somewhere and do it when you have a moment or two. I can remember when I had four little boys under the age of 10, I had the opportunity to play in a piece with a flute quartet. Although I was only playing the 3rd flute part, it was the countermelody and it was very challenging.
To learn my part, I left my music and my flute in an area where I could get to it quickly, and whenever I had a moment where the baby was content and the other kids were occupied, I practiced a line or two, several times a day. Eventually I knew my entire part and performed it with confidence at our concert.
I did something similar with my sewing corner. I had the machine up and ready and whenever I had a second, I worked on whatever project I had going.
Be creative. Sure, it may not be the way that you would like to do these things, but for a busy season of your life, this is a good way to meet your obligations and do something that you enjoy as well.
Food
This is a big one because almost everyone wants to eat better, and you can't do that without a little food prep. Keep it simple. Salads, sandwiches, pasta, soup. Use your crockpot, hot pot, air fryer, and microwave. Cook in big batches and freeze some of it for later OR have it twice in one week. There's no law that says every night has to be a new dinner dish! And let your little kids help. Kids can clean vegetables and help pour from cans and jars. Let them help you in the kitchen now, and in a few years, THEY can make dinner – and what a glorious day that is!!
Fitness
Exercise is probably the hardest one to get in when you have little kids. I mentioned that I did Jazzercise for years and years. But when my sixth child was born I wasn't able to get there that much. I had to find another way. I remember that I used to put the baby in bed with one of the older children so that she wouldn't wake up and I could get a workout in early in the morning at home. I would also take my kids on my walks, either in their stroller or riding their bikes while I walked. I would also break up my workouts, walking with the kids or walking while they were at their sports practice, and then doing some push-ups and sit-ups later in the day when I had some time.
As with everything else, a little bit at a time adds up.
CLICK TO TWEET
Do a little at a time whenever you can, and you will make steady progress in whatever area of your life you are resolute to improve! #catholicmom
The main thing to remember is that this busy season of your life will pass. Do a little at a time whenever you can, and you will make steady progress in whatever area of your life you are resolute to improve! And give yourself a little grace!! Make every day a New Year's Day and start over again!
All hard work brings a profit, but mere talk leads only to poverty. (Proverbs 14: 23)

And let us not be weary in well doing: for in due season we shall reap, if we faint not. (Galatians 6:9)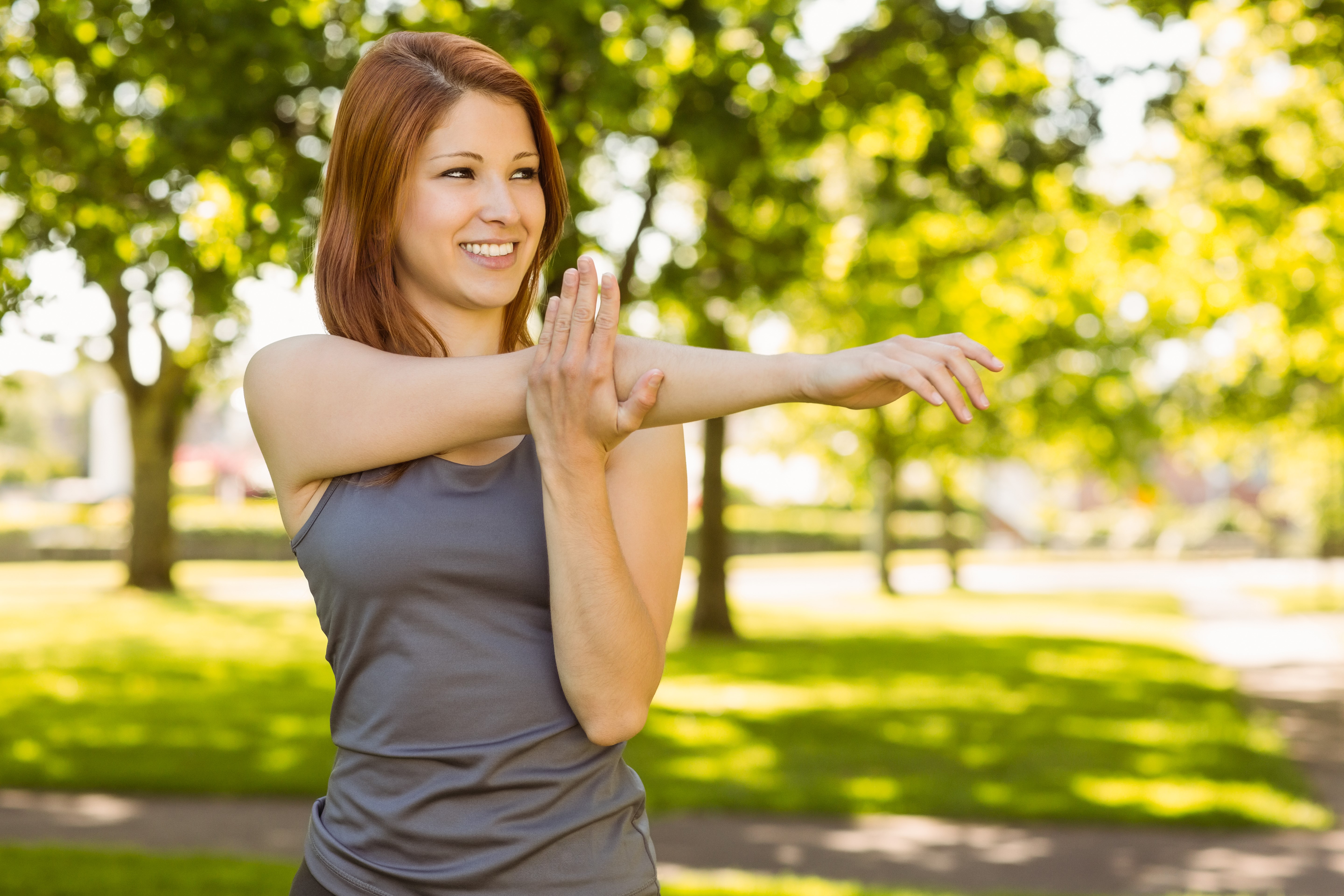 ---
Copyright 2021 Elena LaVictoire
Image: Deposit Photos, licensed by author
About the Author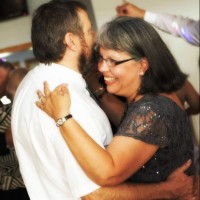 Elena LaVictoire is a graduate of Baker College and a retired medical transcriptionist. She is married and homeschooled six children. Elena is a public speaker on the topics of marriage, homeschooling, and confirmation preparation. She was also a contributing author to The Catholic Mom's Prayer Companion. Elena practices and performs with her flute and records with the Peace Together Choir. She blogs at MyDomesticChurch.com.