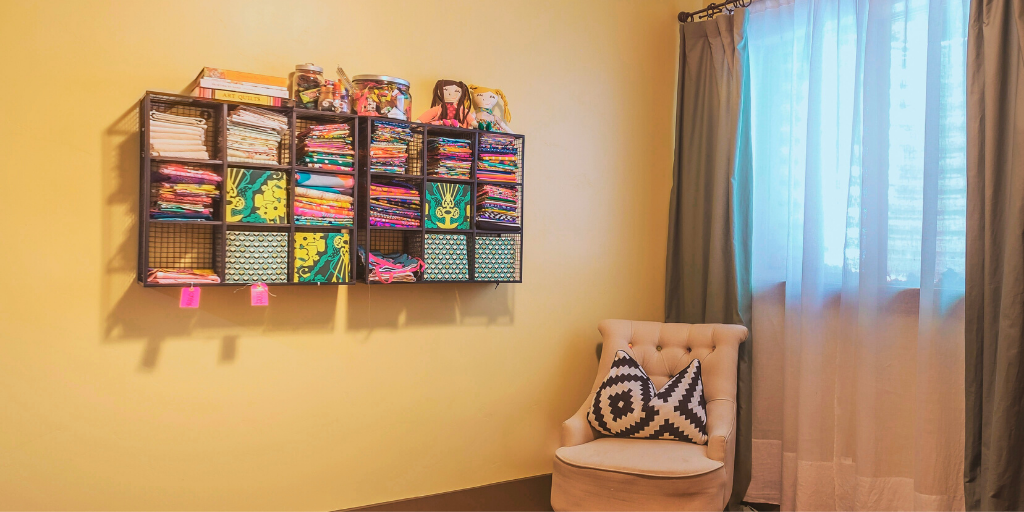 Lisa Hess lists three ways to store equipment for the hobbies you love but don't get to indulge in regularly.
This summer, I participated in two virtual writing events. Not only was it wonderful to get back into the writing groove, but it was so much fun chatting and goal-setting with other people who "get it."
These particular groups were made up of college instructors and professors who've been riding the same face-to-to face instruction to fully virtual instruction to hybrid instruction merry-go-round I've been on for the last year and a half. Like me, many of them found that their writing took a back seat and, as a consequence, simply putting their hands on their works-in-progress was one of the challenges they (we) had to tackle before they (we) could make any progress.
I'm sure we're not alone. The pandemic has flipped so many things upside down that the tools we use for our hobbies — whether writing or sewing or crafting or knitting or something else entirely — have gotten stashed away or tucked into a safe place that made perfect sense at the time. While this is especially true for those with an I know I put it somewhere organizational style, others of us have likely fallen prey to it amid the chaos as well.
Whether we've needed to make room for something else (teaching-at-home supplies, anyone?) or have stashed it away because we haven't been motivated to do anything with it, we may find that when we finally set aside time to do that fun thing we've been wanting to do, we waste half of our time finding what we need.
Just how do you store the things you need more than occasionally, but less than regularly?
Put your styles to work.
I'm sure this one doesn't surprise you, but it's perhaps even more important for these kinds of supplies than for everyday items. When we don't access things on a regular basis, it's easy to forget where we put them, unless we have the luxury of a dedicated hobby space. Using style-friendly storage, whether it's clear drawers, labeled bins or baskets that serve as both storage and décor saves us time when we don't have time to waste.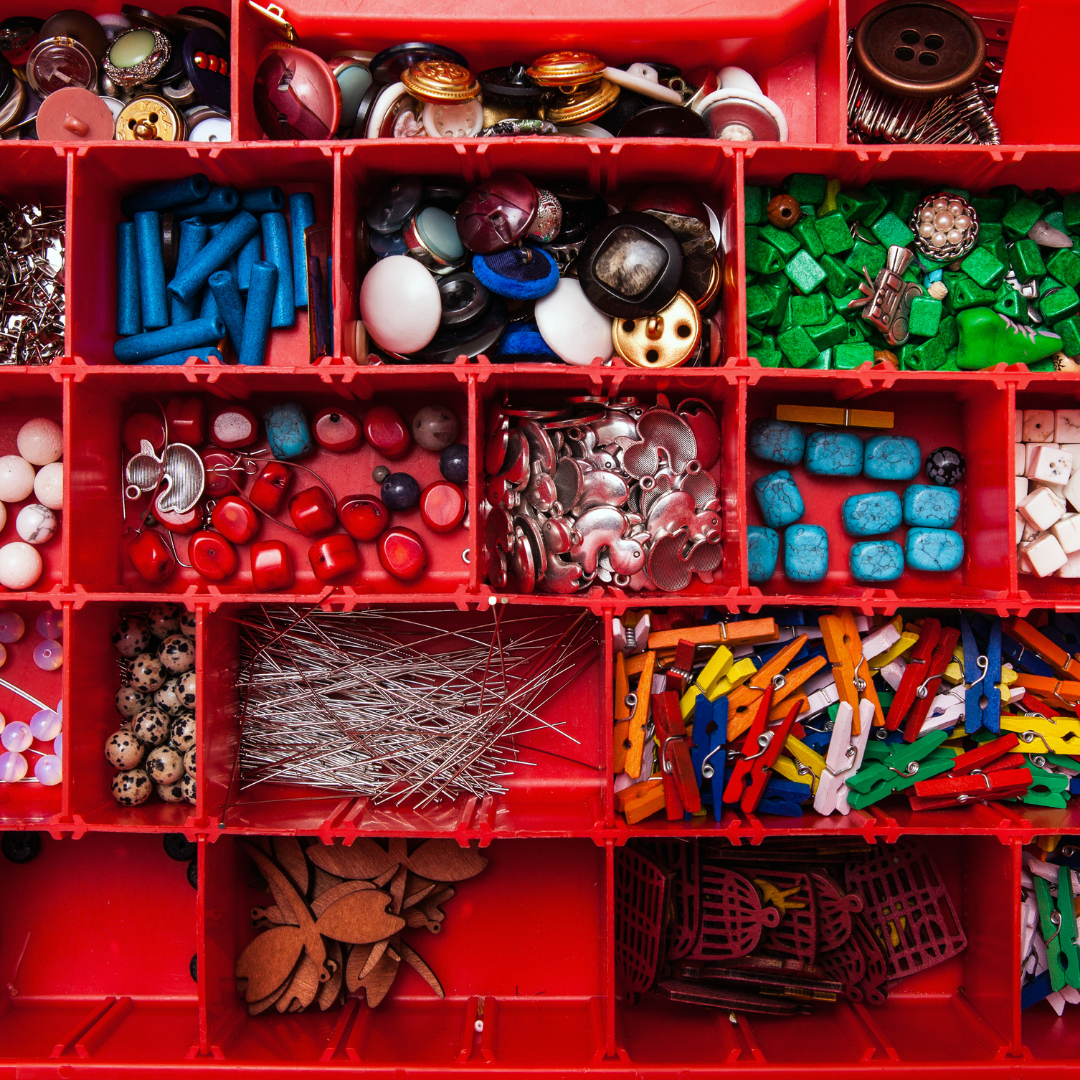 Build room to grow into the system.
Whether it's beautiful yarn, unique notebooks or fabulous fabric, supplies for our leisure time endeavors seem to call out to us, so it's inevitable that a "just right" storage container won't stay "just right" for long. Accept the inevitable and leave a little room for that next irresistible item.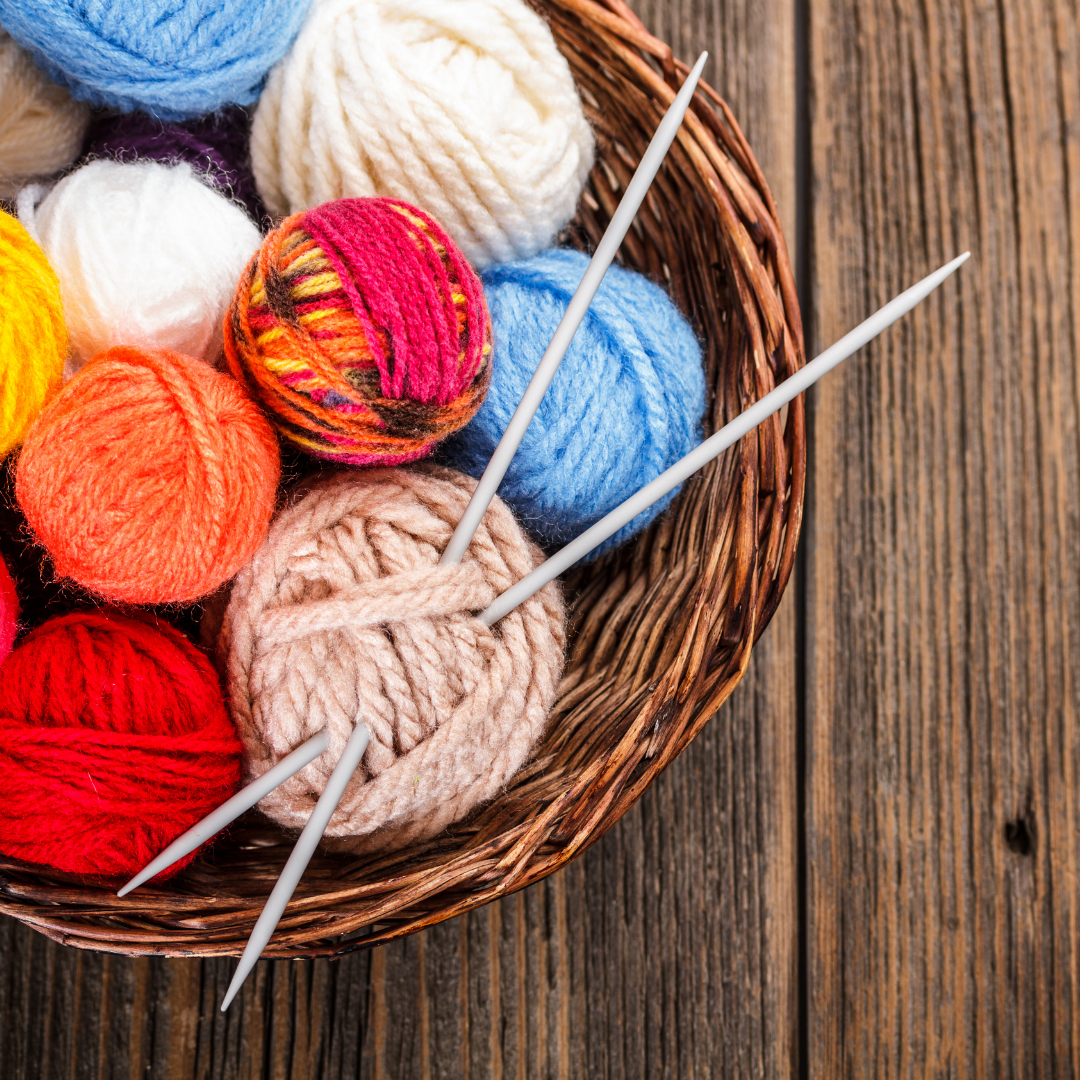 Create a cheat sheet.
Mine has saved me on multiple occasions, especially after I've overhauled a space (usually my office) and found new homes for things. Once you decide on that perfect spot, write it down and store it in a place you access frequently. That way, when a long time passes before you get back to that thing you love to do, you don't spend half your time looking for the thing you need.
Click to tweet:
If we store our supplies wisely, we can use every minute of our leisure time for leisure. #catholicmom
In the busyness of life, it's often difficult to carve out time for the things we love to do. If we store our supplies wisely, we can use every minute of our leisure time for leisure.
---
Copyright 2021 Lisa Hess
Images: Canva Pro
About the Author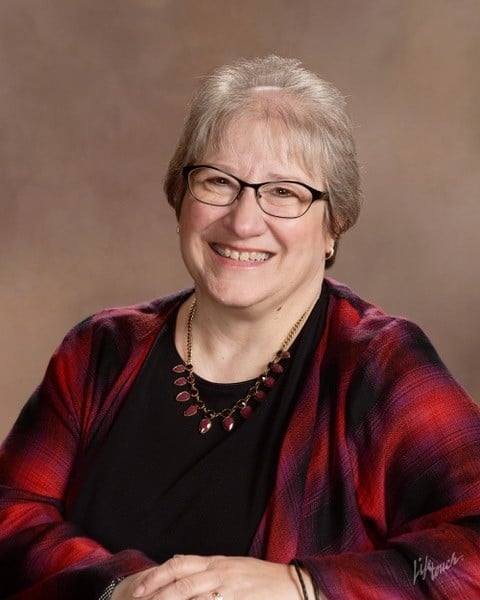 Transplanted Jersey girl Lisa Lawmaster Hess is the author of a blog compilation, three novels, and three non-fiction books, including the award-winning Know Thyself: The Imperfectionist's Guide to Sorting Your Stuff. A retired elementary school counselor, Lisa is an adjunct professor of psychology at York College of Pennsylvania. She blogs at The Porch Swing Chronicles, Organizing by STYLE, and here at Catholicmom.com. Read all articles by Lisa Hess.