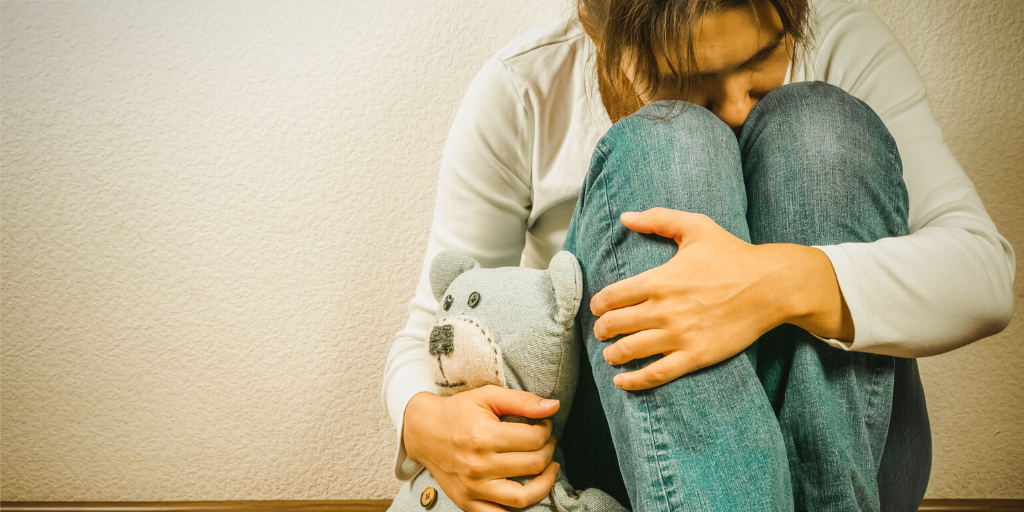 Video: Christie Anne discusses how women can support each other after miscarriage.
---
While it's not often talked about, miscarriage is very common. Studies show that up to one in four women will experience a pregnancy loss. Therefore you likely know a woman who has experienced it, even if they do not openly discuss it. What does the Catholic Church teach about miscarriage? How can we support those women in our lives who have experienced a loss? These are all important topics, and so I sat down with Marie from Walking With the Hansons to answer all of these questions and more.
Here's what we discussed during our interview:
Can you have a baby baptized after experiencing a loss through miscarriage or stillbirth?
What happens to our babies after they pass away? Do they become saints? Angels?
Do they go to Purgatory or "Limbo," or are they in Heaven?
Is the concept of Limbo part of Church doctrine? How did this become a popular idea?
What can a Catholic woman do after a miscarriage or other loss to begin healing? What did you find especially helpful?
How can you support someone who has experienced a loss? What would you recommend people NOT do?
Any advice for married couples experiencing pregnancy loss?
Click to tweet:
Video: How can we support those women in our lives who have experienced pregnancy loss? #catholicmom
More about Marie: Marie Hanson is a Catholic writer and speaker who, in addition to teaching, coaches and mentors women in their faith and fertility journeys. Together with her husband, they speak and write on dating, marriage, natural family planning, and fertility. She is the host of The Catholic Woman Podcast, and reaches thousands of young Catholics across the globe. Find her blog at WalkingWithTheHansons.com and follow her on Instagram @walkingwiththehansons.
Further reading:
Grieving Together: A Couple's Journey through Miscarriage
How to Support a Friend After Miscarriage
Best Books after Miscarriage and Pregnancy Loss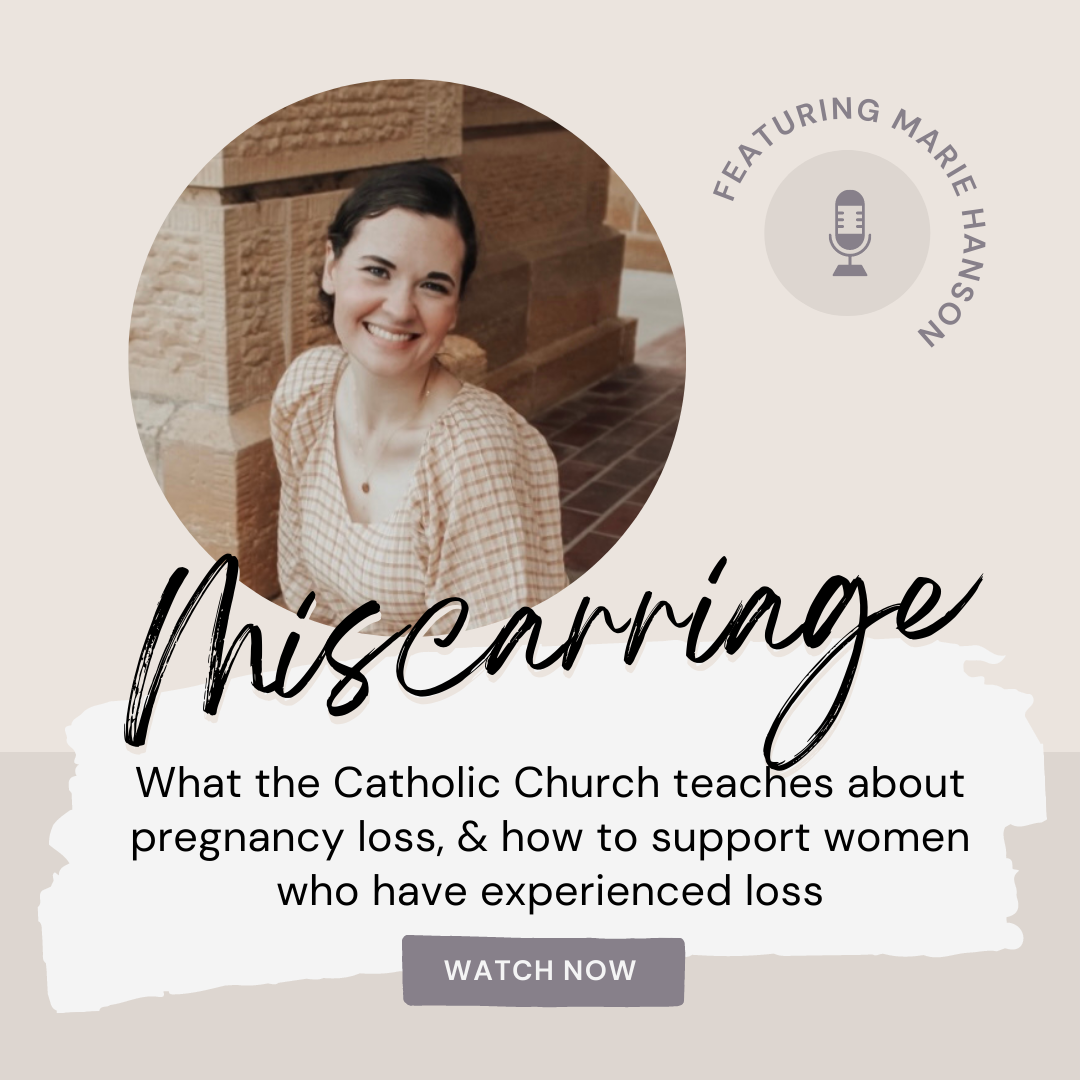 ---
Copyright 2022 Christie Anne
Images: Canva Pro; graphic courtesy of the author, all rights reserved.
This article contains Amazon affiliate links, which provide a small compensation to the author of this piece when purchases are made through the links, at no cost to you. Thank you for supporting our Catholic Mom writers in this way.
About the Author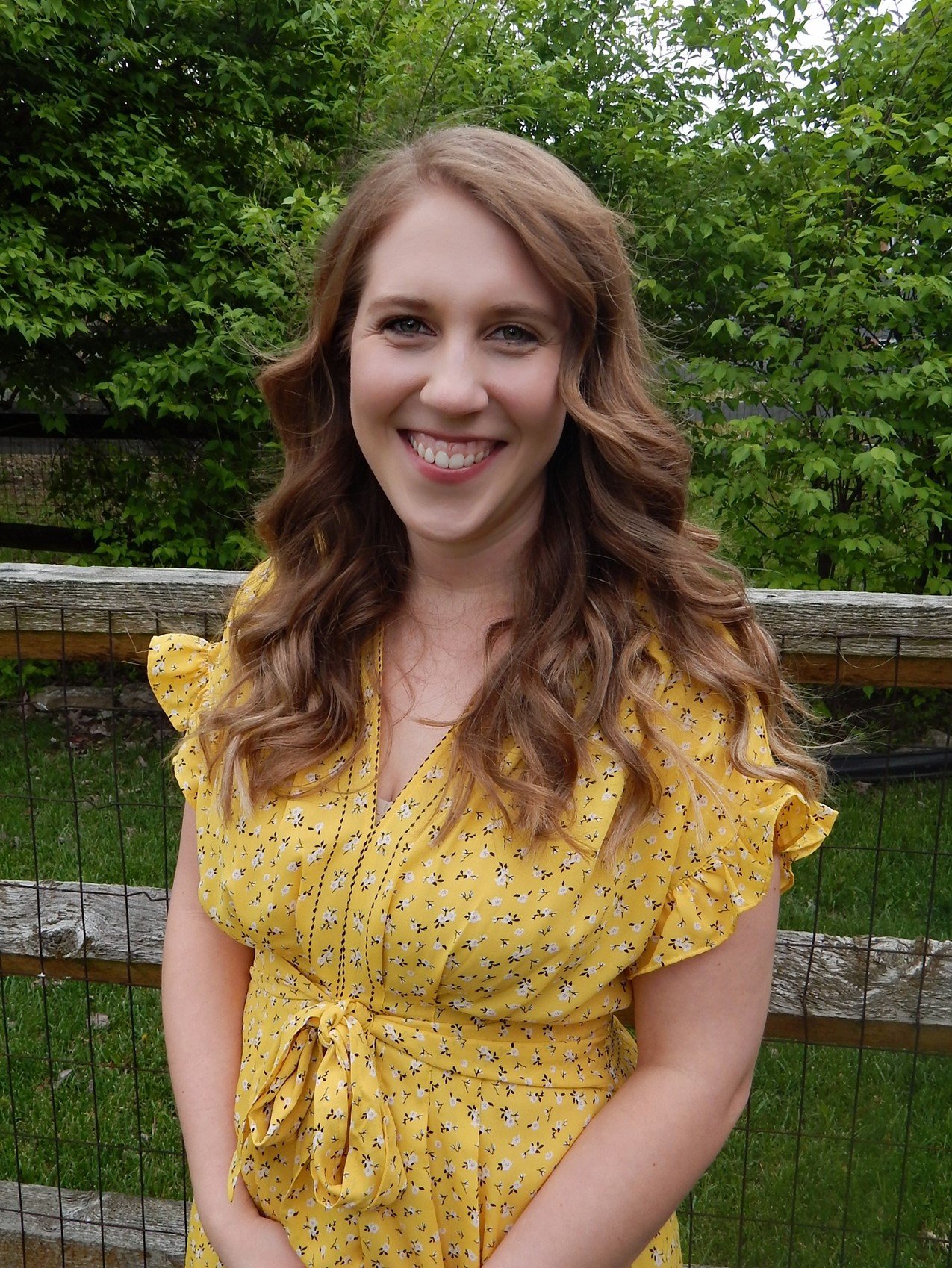 Christie Anne is a mental health therapist turned stay-at-home mom. She currently writes about the faith, motherhood, and wellness at HerDailyFiat.com. She spoke most recently at the National Virtual Catholic Women's Conference 2021. Christie is a monthly contributor to CatholicMom.com and has been featured on Spoken Bride, The Young Catholic Woman, and the Blessed Is She blog. She can be found on Instagram at @herdailyfiat.