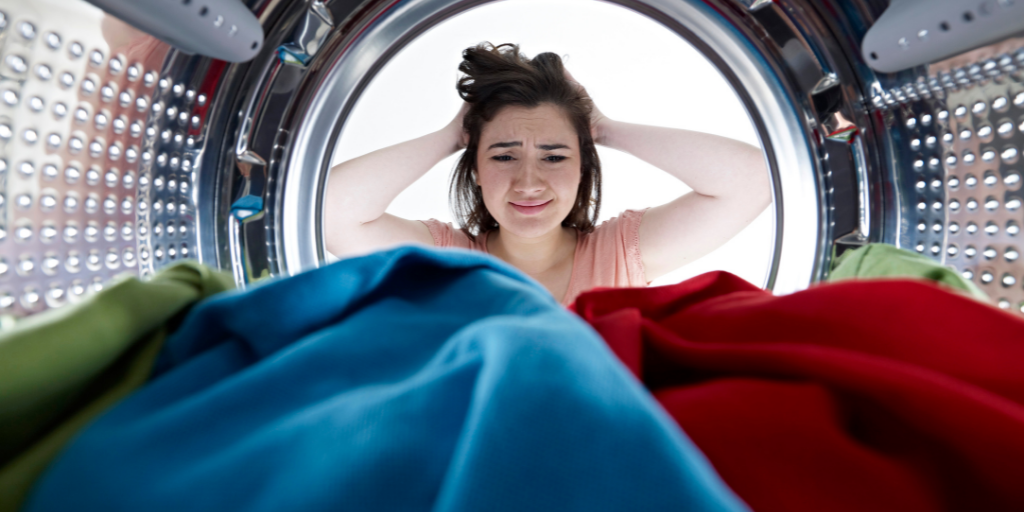 Carmen Lappe explains why she recently scaled back at work to make more time for family.
I think one of the most intense emotions I've experienced in motherhood is anxiety about things at home that don't get done. Whether it's cleaning, laundry, dishes, or other household tasks; the dread I feel when those things aren't accomplished is quite heavy. Some weeks my family lives out of laundry baskets because we don't have the time or energy to put the clean clothes away. But hey, at least they're clean, right?
Similarly, it can be frustrating when we no longer find time to enjoy our favorite hobbies. For me, it's piano. I've played piano since I was a little girl, and over the last few months the time I've found to play is nearly nonexistent. I'm happy to instill a love of music in my kids, but when my son joins me on the piano bench, banging on the keys nonsensically, it kind of kills the mood.
I find myself saying, "if only I had time to play that one piece ... wipe up the counters ... put away that one load of laundry …"
Just that one thing.
Of course, the reason we're unable to tend to these various tasks or hobbies is a good one: we're moms. I've noticed lately that in order to get something done, I'll send the kids outside to play as soon as we get home in the afternoon. There's nothing wrong with this; dinner won't cook itself and it's good for the kids to be outside as long as the weather allows.
But I've found myself reacting poorly when I just begin a task and they come inside, evidently parched and on the verge of starvation. I wish I could say I react with grace, but I do not. Instead, frustration takes over and I'm more annoyed than anything at the fact that I've been interrupted and now have to put aside my task to unwrap cheese sticks and fill cups with water.
As I reflected upon this with my husband, I was reminded of Luke 10:38-42: "Now as they went on their way, he entered a village; and a woman named Martha received him into her house. And she had a sister called Mary, who sat at the Lord's feet and listened to his teaching. But Martha was distracted with much serving; and she went to him and said, 'Lord, do you not care that my sister has left me to serve alone? Tell her then to help me.' But the Lord answered her, 'Martha, Martha, you are anxious and troubled about many things; one thing is needful. Mary has chosen the good portion, which shall not be taken away from her.'"
While our children are not Christ Himself, we should strive to see His presence within them, and choose the "better portion" of being with them instead of busying ourselves with household tasks that most certainly can wait.
What is the better portion?
Is it cleaning? It's not that bad.
Is it laundry? If there's a basket with clean clothes somewhere, we're good.
Is it the dishes? We can tackle those after the kids go to bed.
Is it dinner? Frozen pizza for the win.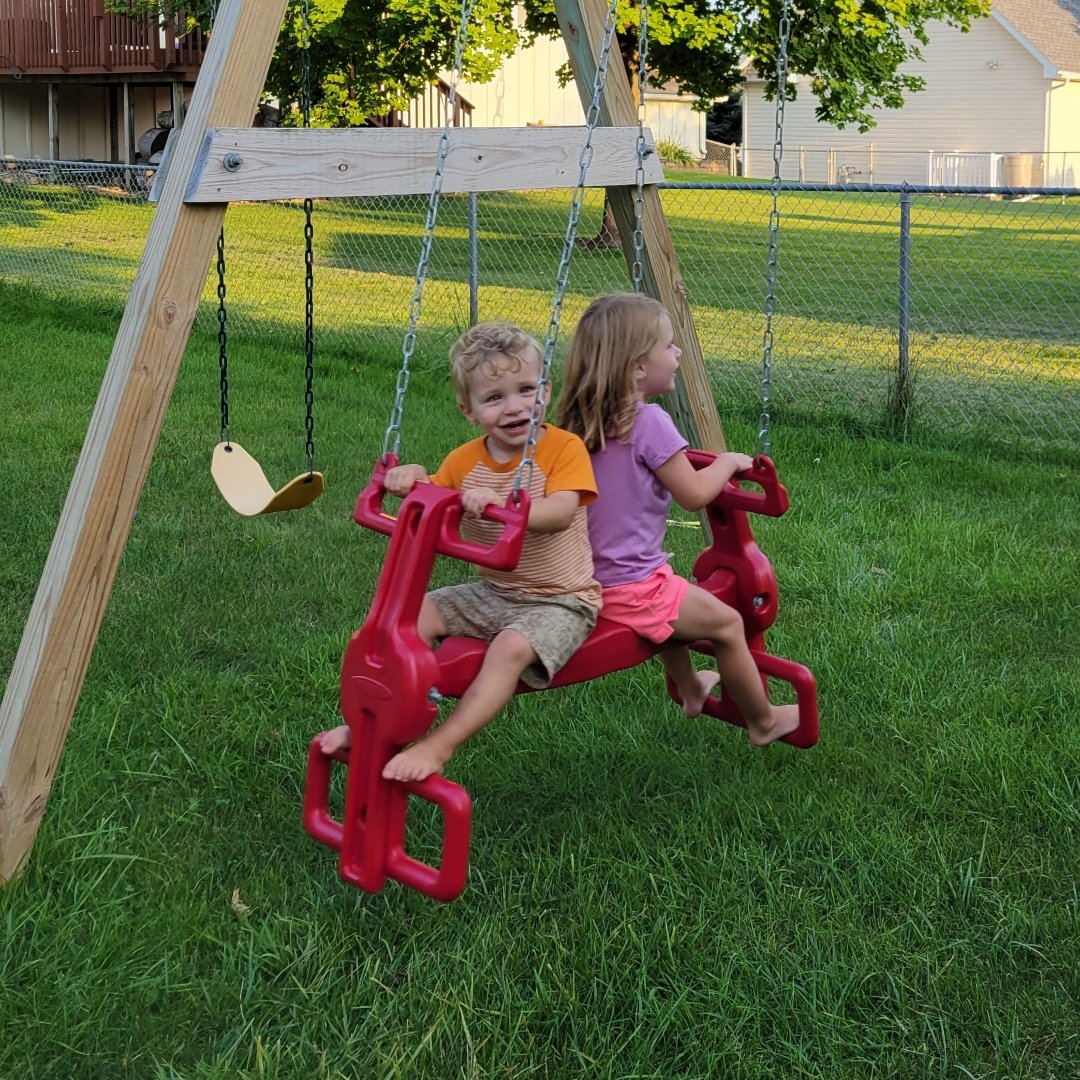 Or is it standing outside in the warm sunshine, pushing the kids on the swing, letting the music of their giggles fill the air? Is it chasing them around the dining room table until someone inevitably trips and falls down, breathless from laughter? Is it one more prayer or bedtime story before their eyes close in (hopefully) peaceful sleep?
Last month, I made the decision to cut back my hours at work. Along with the reduced hours came a change in my job description and title. Though I have been praying fervently for a change, and I know this will greatly benefit my family and me, I feel as though I have lost. I'm afraid I've disappointed or failed someone. The guilt I feel when I'm not at work can be defeating and almost suffocating. The voice of the evil one fills my mind with doubts and insecurities as I second guess my decision.
When I shared this with my husband, he offered this wisdom: "I hate to be morbid, but think of it this way: when you're lying on your deathbed, will you be reflecting on the degrees you have, the titles you held, and the work you did; or will you be thinking of your children, the faith you instilled, and the measures you took to give them the best life possible?"
His wisdom and encouragement was exactly what I needed. Of course, work and life are intimately connected, but again: what is the better portion?
What my new position will afford me is more time at home to tend to tasks that, for the last year, have gone undone or have been delayed. I will have greater ability to accomplish the daily and weekly chores so they don't pile up for the weekend, which is often our only quality time together.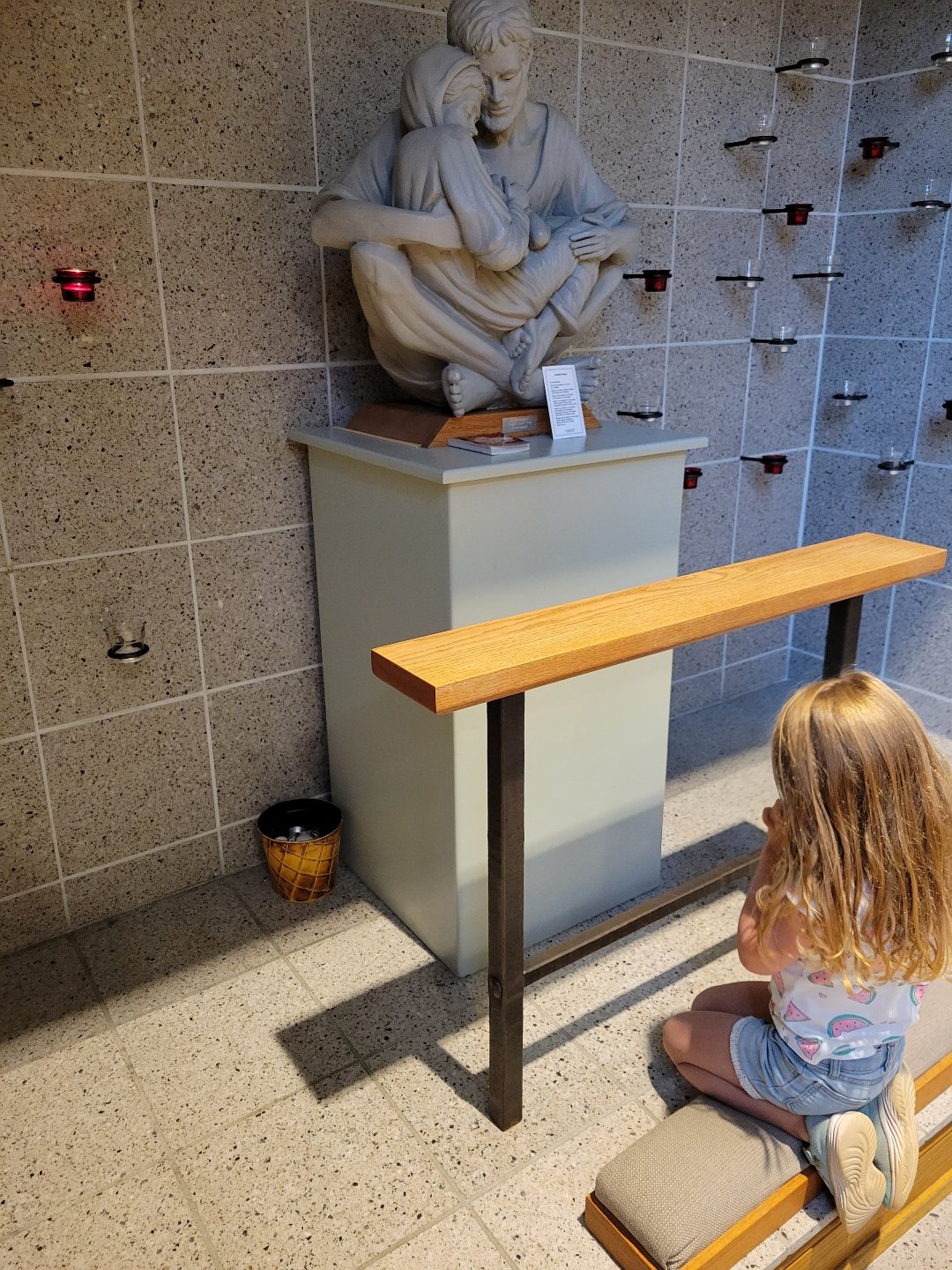 I like to think of myself as the sacristan of my domestic church, caring for the ordinary so that our time together may be extraordinary; time of drawing nearer to Christ and celebrating His marvelous love. I pray that this small career sacrifice will enable me to enjoy the better portion that is my beloved family.
Click to tweet:
It is my constant hope and prayer that this time giving glory to God will reach into tomorrow, next year, and far into eternity. #catholicmom
This isn't to say we should abandon all efforts to maintain our hobbies and activities that bring us joy. Rather, consider the fruit of those sacrifices we make: Instead of playing piano at night like I did before kiddos came along, we now spend that time offering our nighttime prayers with my daughter. It is my constant hope and prayer that this time giving glory to God will reach into tomorrow, next year, and far into eternity.
Cleaning, dinner, dishes, laundry ... they will always be there for us. These precious, fleeting years with our children won't be. So let us pray for the grace to choose these precious times with our children and families, the better portion.
---
Copyright 2021 Carmen Lappe
Images: (top) Canva Pro; all others copyright 2021 Carmen Lappe, all rights reserved.
About the Author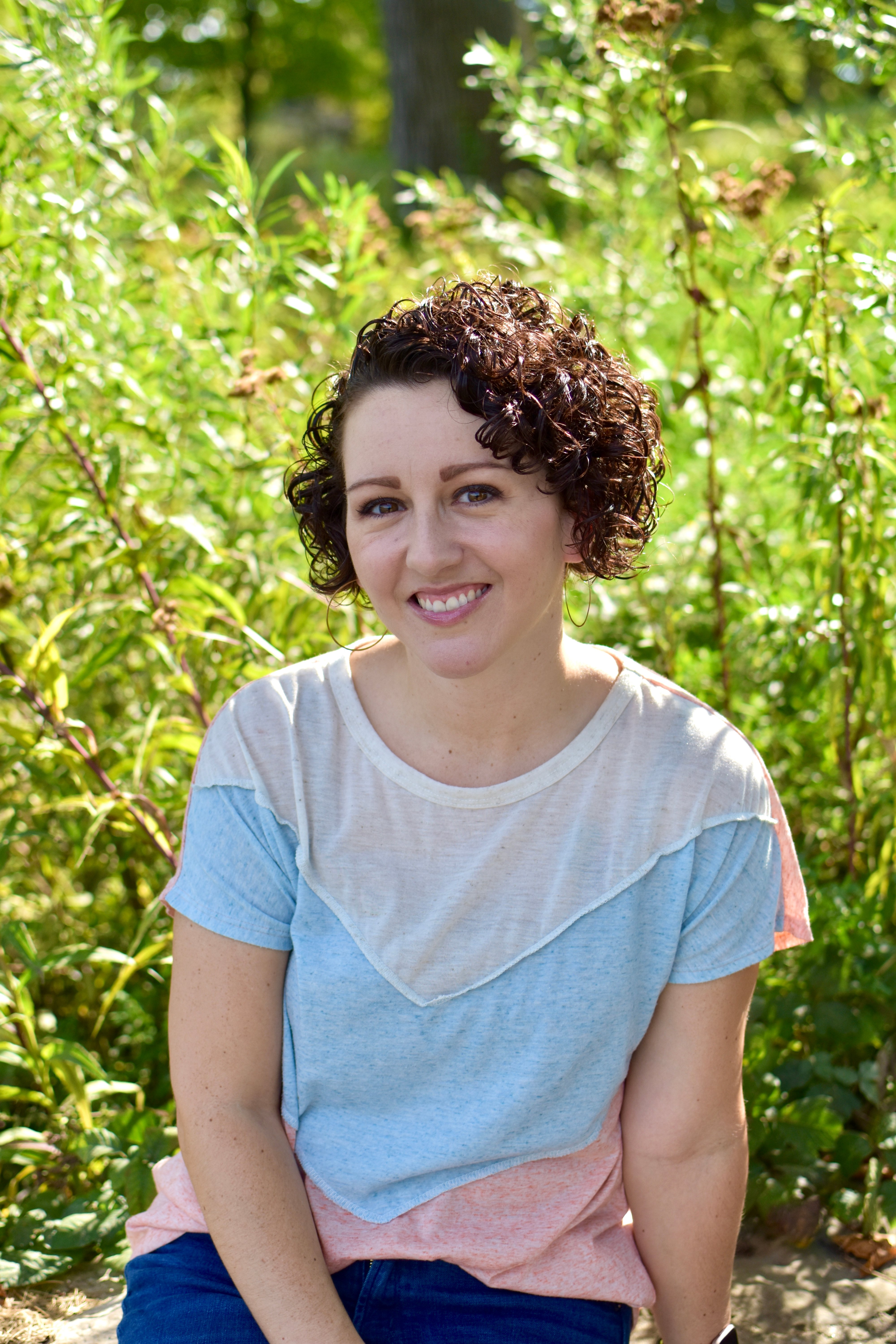 Carmen is a wife and mother of two in midwestern Iowa. She has a Master of Arts degree in Sacred Theology and has a special passion for writing about the grace of motherhood. In her spare time, she enjoys traveling with her husband and exploring breweries and baseball stadiums across the country.