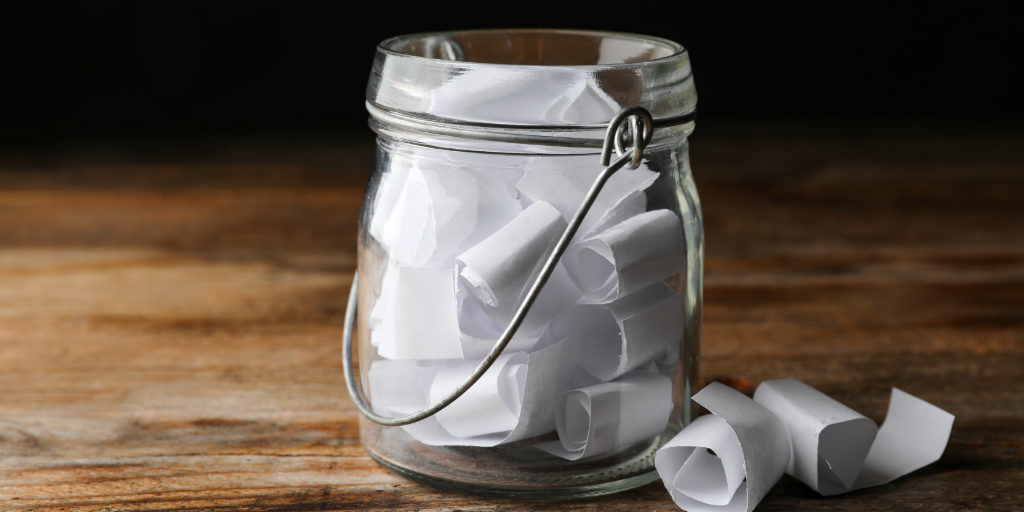 Kimberly Novak invites us into the new year with a focus on the blessings given to us by God.
---
Every year after the hustle and bustle of the holidays, we embark on the season of setting the ever-looming New Year's resolution, creating goals such as getting more sleep, eating correctly, or exercising more often. Most of us will head into that season with a willing spirit, ready to concur the world. Then one day, not so far after it began, the excitement which fueled us fades into winter.
Only recently, I was one of many who had every intention of carrying out the new goal yet failed to see it through. Oh, I can rattle off every excuse in the book. The truth, though, is that my spirit wasn't in it from the beginning. The act of setting a New Year's resolution, in my opinion, is a holiday tradition: something that we as a culture decided to do one day, and it caught on. It's exciting to think about the accomplishment, and I imagine there are many out there who reach their goals.
How can the rest of us change our mindset, activating a willing spirit to accomplish this tremendous act of courage? Let's do it by bringing God into it.
A couple of years ago, I was gifted with the cutest little mason jar ahead of the impending New Year's holiday. Tied around the neck were a sparkling pink bow and a tag that read, "treasure each blessing." Tucked inside the little blessing jar were paper strips and a tiny pencil. The suggested use is to write down blessings as they occur in the coming year. The idea energized me until I wrote down my first blessing and noticed enormous space left in the jar. Fear snuck in as I wondered how I could fill up that jar in only one year.
Doubt set aside, I would count my blessings as the new resolution. I would pay attention to all God was doing in my life, and the jar would hold its glories. I made it a point to bring God into everything I wrote on the strips of paper, and no blessing was too small. I ended that first year with the jar pretty full. It looked cute, with the little pieces of paper all stuffed inside. However, once the end of December approached, I was still trying to figure out what to do with the paper slips when the New Year came around.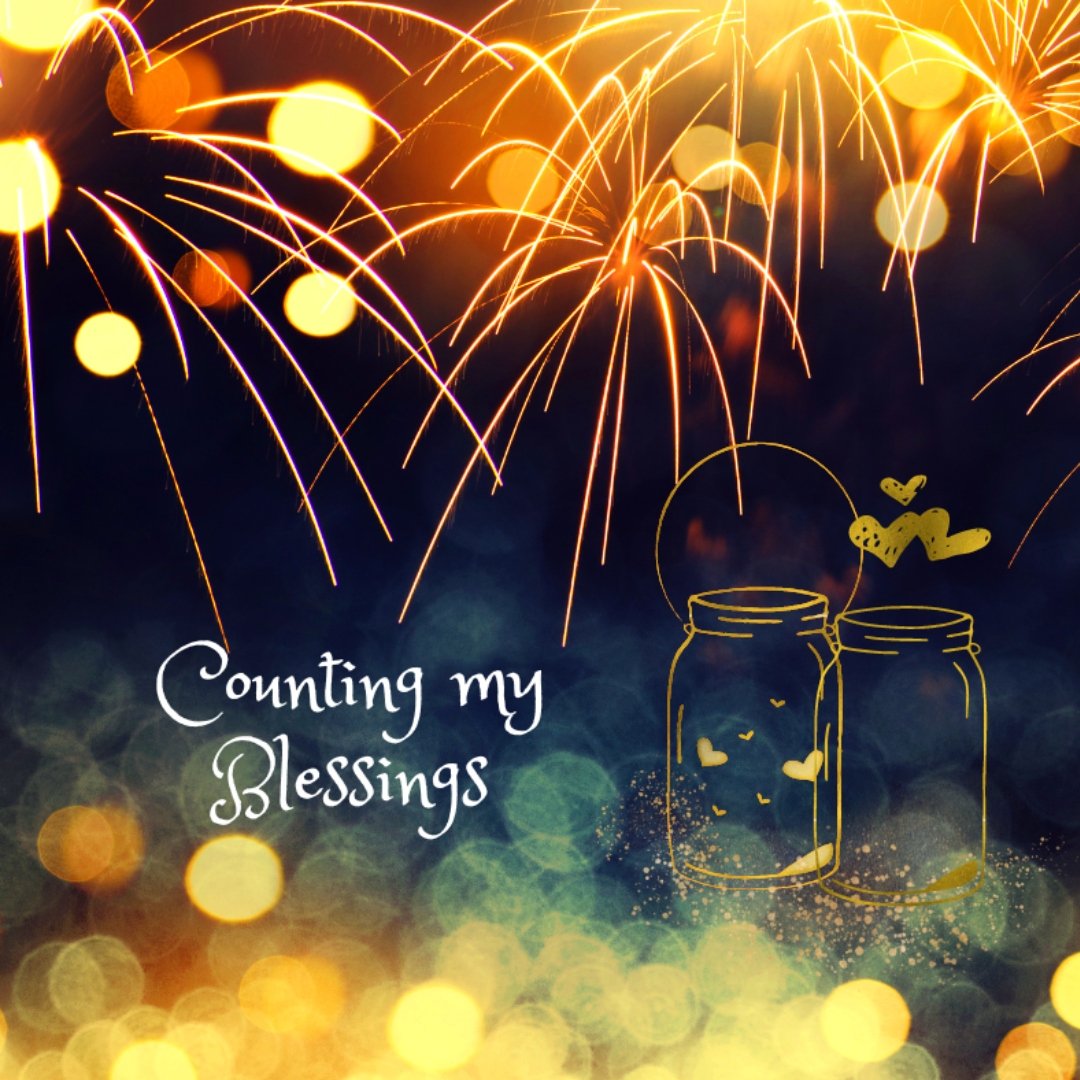 The afternoon of December 31, I sat on the couch jar in hand, said a prayer, and then dumped the contents onto the floor. I opened one slip at a time, reading the message it contained. Simple blessings: I arrived to work on time or dinner didn't burn today. Emotions overtook me while I read the more considerable blessings, such as the negative blood test or my loved one coming through the surgery. The biggest blessing was in the process and having the eyes to see God through it all.
A New Year's resolution was finally accomplished. Everyday blessings, gifts from God, and little triumphs are neatly stored in the cute little jar. Perhaps the biggest of the blessings was in seeing the grace. Acknowledging that God was in each circumstance, big and small.
Reflecting on that first jar now, I chuckle at the fact that I was worried whether the jar would be filled. A consistent relationship with God, one that is nurtured, allows us to see how and where God is moving in our lives. The blessing jar is a fun and unique way of capturing those treasured moments: the moments when your adult child says "I love you" on the phone, or your husband arrives flowers in hand for no apparent reason.
The blessing jar is also another way to capture and recognize the promise of a blessing: the times that are less pleasant than those mentioned previously. Looking for the glimmer of hope in the messy parts of life and filling the jar with the promise of a blessing is equally glorifying. Today, as I place each blessing into the jar, I accompany it with a grateful heart, making sure I acknowledge God as its source.
Click to tweet:
How can we change our mindset, activating a willing spirit to accomplish this tremendous act of courage? Let's do it by bringing God into it. #catholicmom
As the end of December approaches and I look upon my jar of blessings, I am filled with joyful anticipation rather than regret. I celebrate God's faithfulness throughout the year. The folded-up slips of paper in the jar represent God's influence, grace, and blessings of the year. On the eve of this new year, grab your jars, a pretty bow, and start counting those blessings!
I wish you a blessed and happy new year!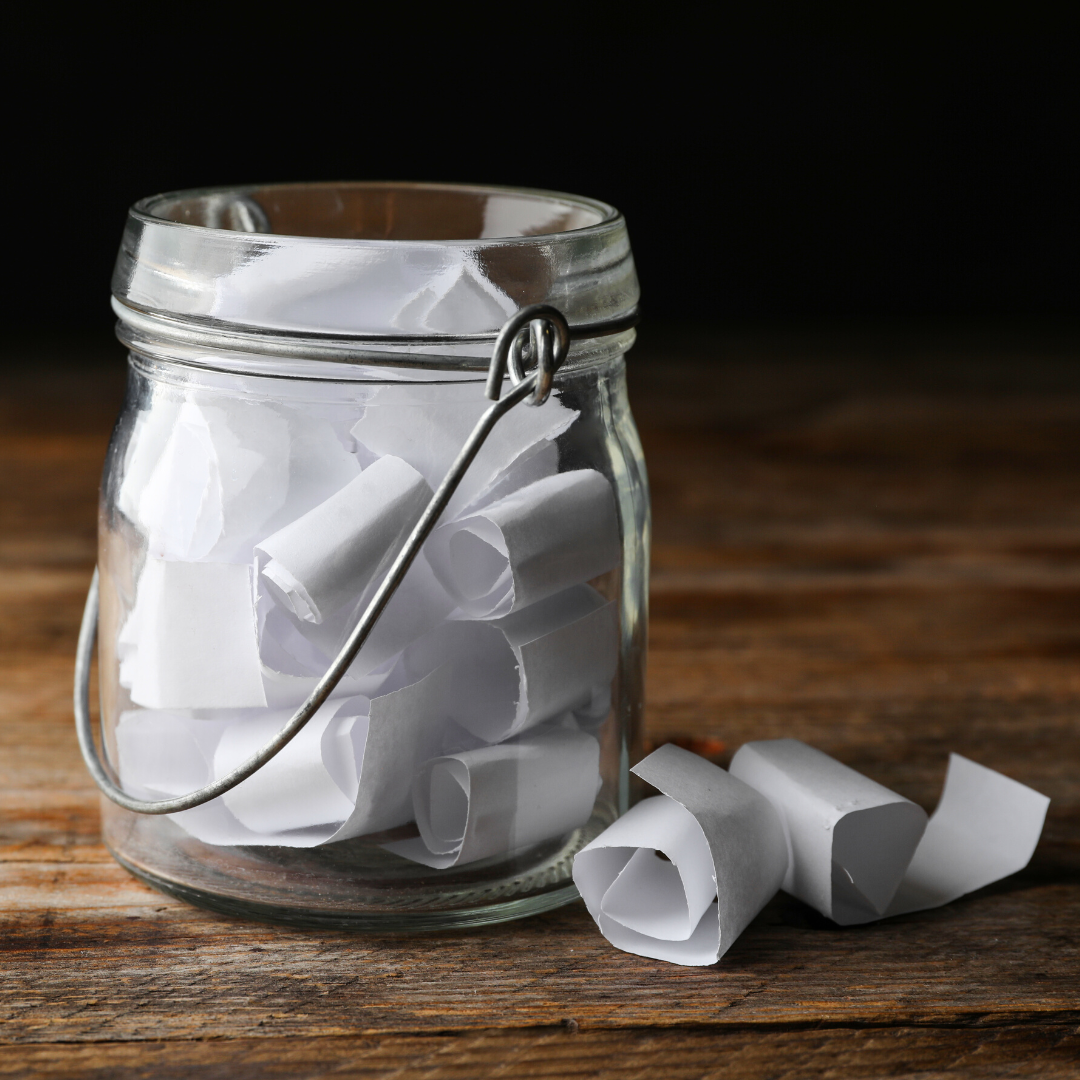 ---
Copyright 2022 Kimberly Novak
Images: Canva; "Counting my blessings" created by the author in Canva
About the Author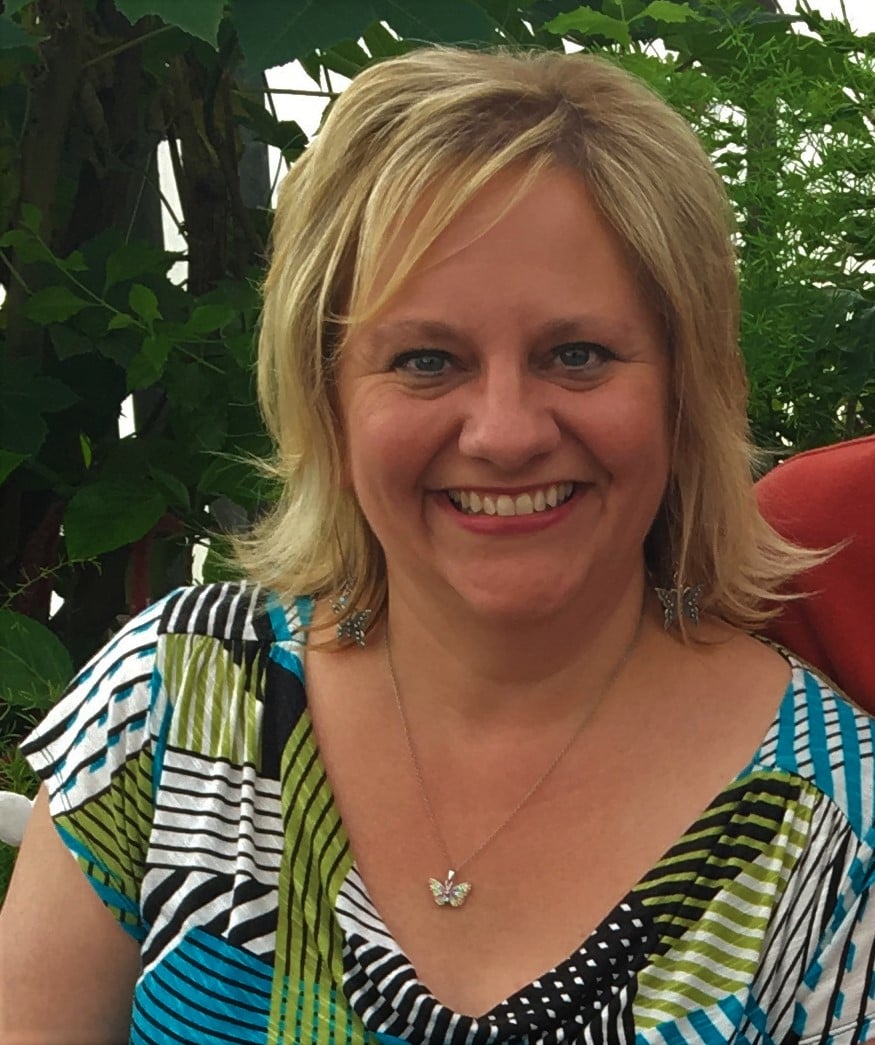 Kimberly Novak is a wife, mother, author, and spiritual director. Her passion for inspiring and motivating those on a spiritual journey has bloomed into various ministries. Kimberly's mission is to enhance each journey by guiding others where the light of strength is…God's love. Find her blog and A Little God Time at KimberlyNovak.com. Her debut book, Bella's Beautiful Miracle: A Caterpillar's Journey, is available now.