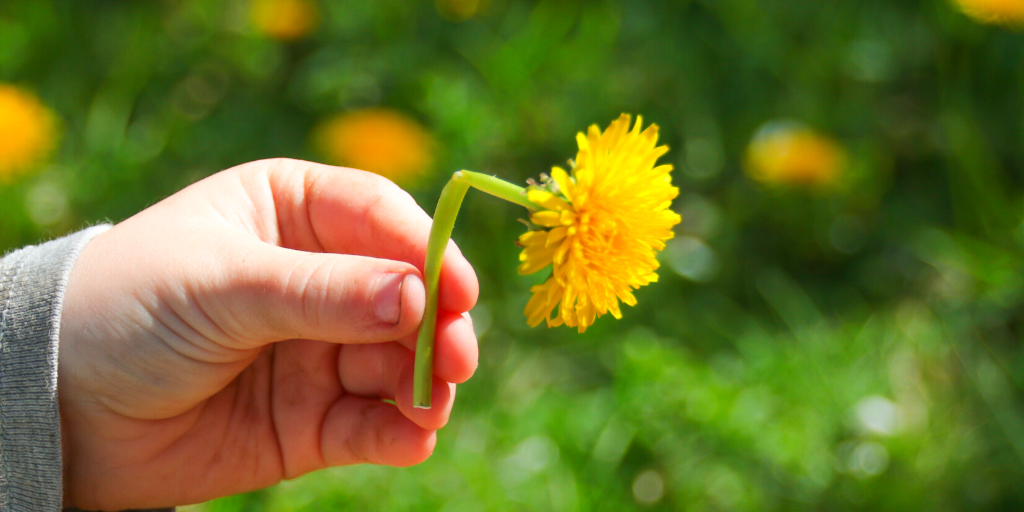 The gift of a dandelion from his little boy reminds Jake Frost to be grateful for the communion of saints.
---
My first-grader came running in the house yesterday afternoon, all excited.
"The first flower of spring!" he declared and held it out for me to see.
It was a dandelion, and a beautiful dandelion at that.
Perfect for the first flower of spring! Dandelions are called "Saint Bridget's Flame" and herald the coming of spring in Ireland because they appear at the beginning of Ireland's spring, which typically happens around the time of Saint Bridget's feast day—February 1.
If only spring arrived here so early! I was at a softball game this week sitting on aluminum bleachers shivering along with the other parents, all of us wrapped in various degrees of winter raiment, from hats and winter coats to blankets. Even the kids were wearing winter coats and stocking caps as they played. It looked more like a ski team than a softball team.
But they had fun—in fact, you might say "they had a ball." (St. Lawrence, patron saint of comedians, pray for me! But pray for my kids even more!)
But that's all in the past! Winter is gone! Spring is here! The dandelion has sprung!
"Feel how soft it is on your cheek," I told my young horticulturist, and he twirled it against his cheek in the age-old spinning of the dandelion. Then he held it back out to me.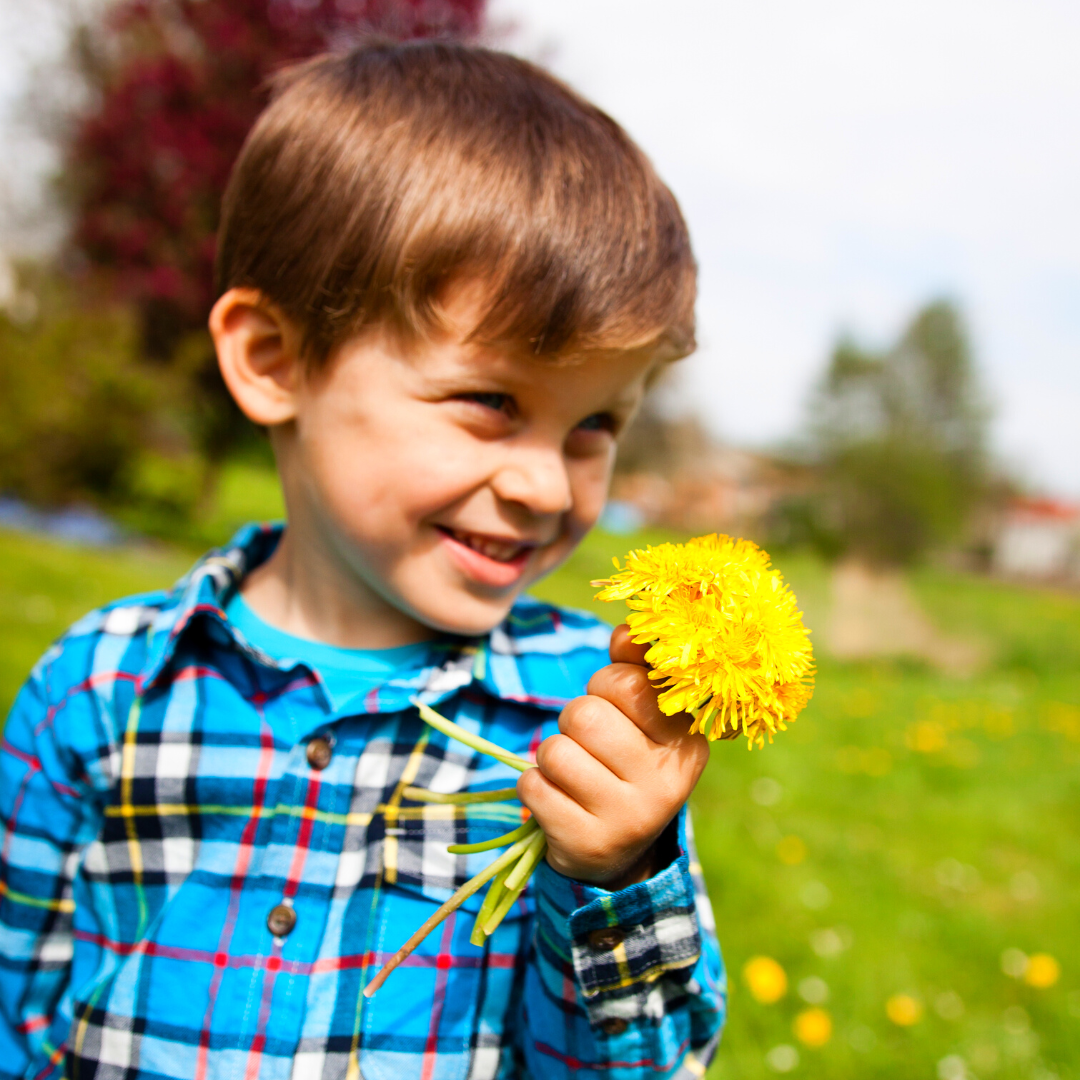 "You can have it!" he said and turned to head back out.
"It's 55 degrees!" he enthused. "It's awesome!"
And out the door he went, back to spring, with its birdsong and mud and dandelions and, the thing he's most looking forward to: the return of frogs! St. Ulphia, patron saint of frogs, pray for him (and even more for me—I'm not a fan of amphibians, but have been compelled to handle many in order to truly appreciate my little frog-hunter's fabulous catches).
Click to tweet:
I now have a dandelion on my desk. Saint Bridgit is watching over me. #catholicmom
So I now have a dandelion on my desk.
Saint Bridgit is watching over me.
Winters can be long, some longer than others, but spring comes again, even after the longest of winters. If yours has been long and cold, ask Saint Bridgit to send her Flame. We have heavenly helpers waiting to come to our aid, whether we need sunshine or "hoppiness" or intercession with our bad jokes. All we have to do is ask. In communion with the saints is a wonderful way to live!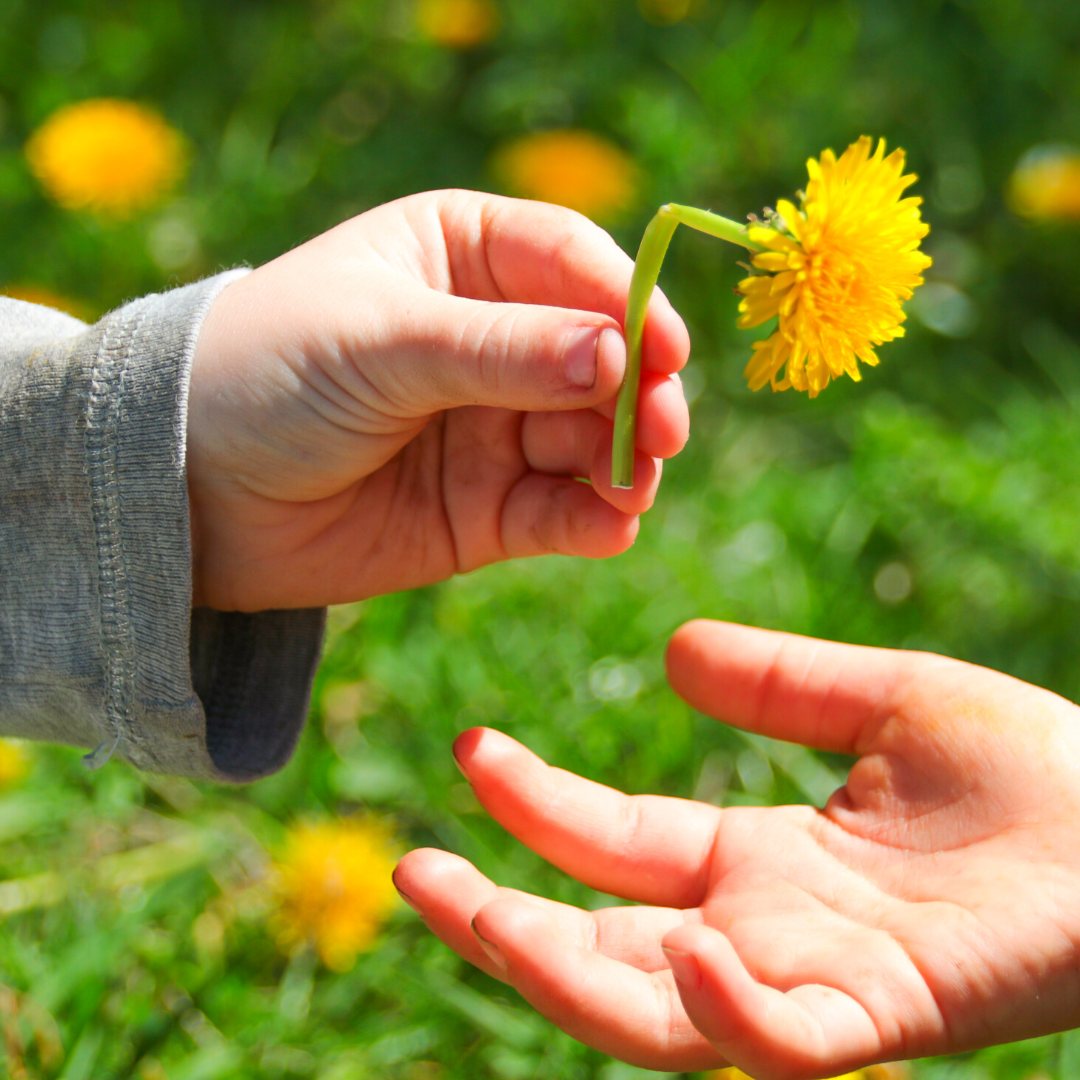 ---
Copyright 2022 Jake Frost
Images: Canva
About the Author