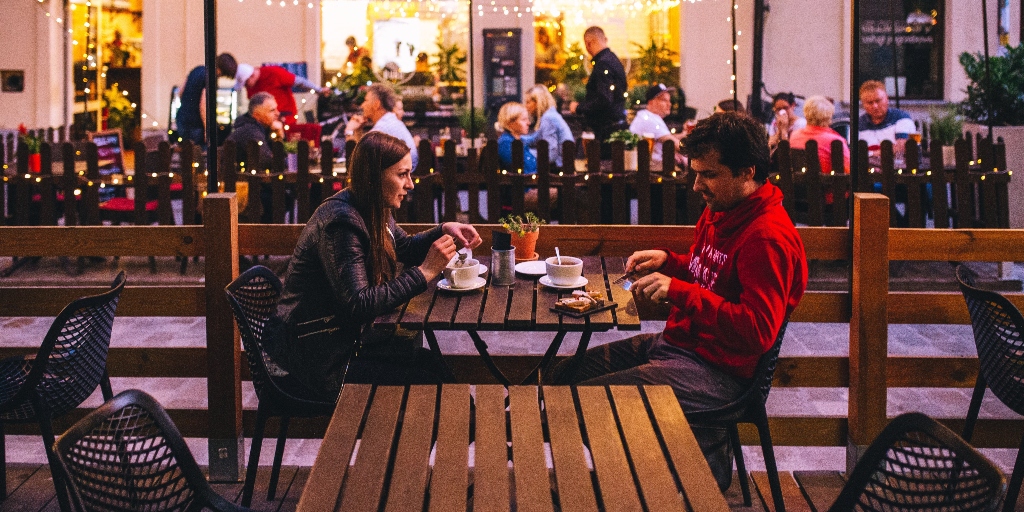 Kimberly Lynch describes a much-needed impromptu date night during a season of transition and consequent overwhelm.
My phone dinged, indicating a new text. I glanced down and saw it was from my husband. He had sent me a photo of his hand holding the keys to our new house. I surprised myself with my own reaction: a heavy gulp and slow sigh.
It was supposed to be a season of excitement and new beginnings. Instead the blessings quickly became clouded by overwhelming responsibility.
That weekend we moved into our "forever home," a foreclosure with plenty of space and loads of potential. And three weeks after signing the papers, with unpacked boxes still stacked against walls, I found out I was expecting our sixth child.
That would make six children in eight years, and I didn't handle the news very well.
The exhaustion of the first trimester hit me hard, and cruelly combined with insomnia at night, I became an irritable, walking zombie with occasional bouts of nausea. My kids' energy, ramped up from the excitement of the start of summer, drained me of the little energy I had of my own. The hours slowly crept along during the day, as I counted the minutes until bedtime. As the days passed in our new home, I noticed more and more projects to be added to our growing list of repairs and updates. We knew about the red wine stains on the carpet upstairs and the few holes in some of the walls, but the smaller things that had remained hidden behind the excitement of finally owning our home eventually revealed themselves and taunted me as I tried to keep up with the minimal daily chores of dishes and laundry.
I grew more and more frustrated by that first-trimester lack of energy: I had barely enough energy to unpack boxes, let alone direct my children through the unstructured days of summer. My husband was working long hours at two different jobs, trying to transition fully to one, experiencing his own type of exhaustion, and trying his best to provide for our growing family.
It was a season of great transition, and I quickly felt myself spiraling into a pit of analysis paralysis, physical and mental exhaustion, and crushing discouragement.
Then one evening, a break: my husband announced an impromptu date night, and our favorite babysitter was already on her way.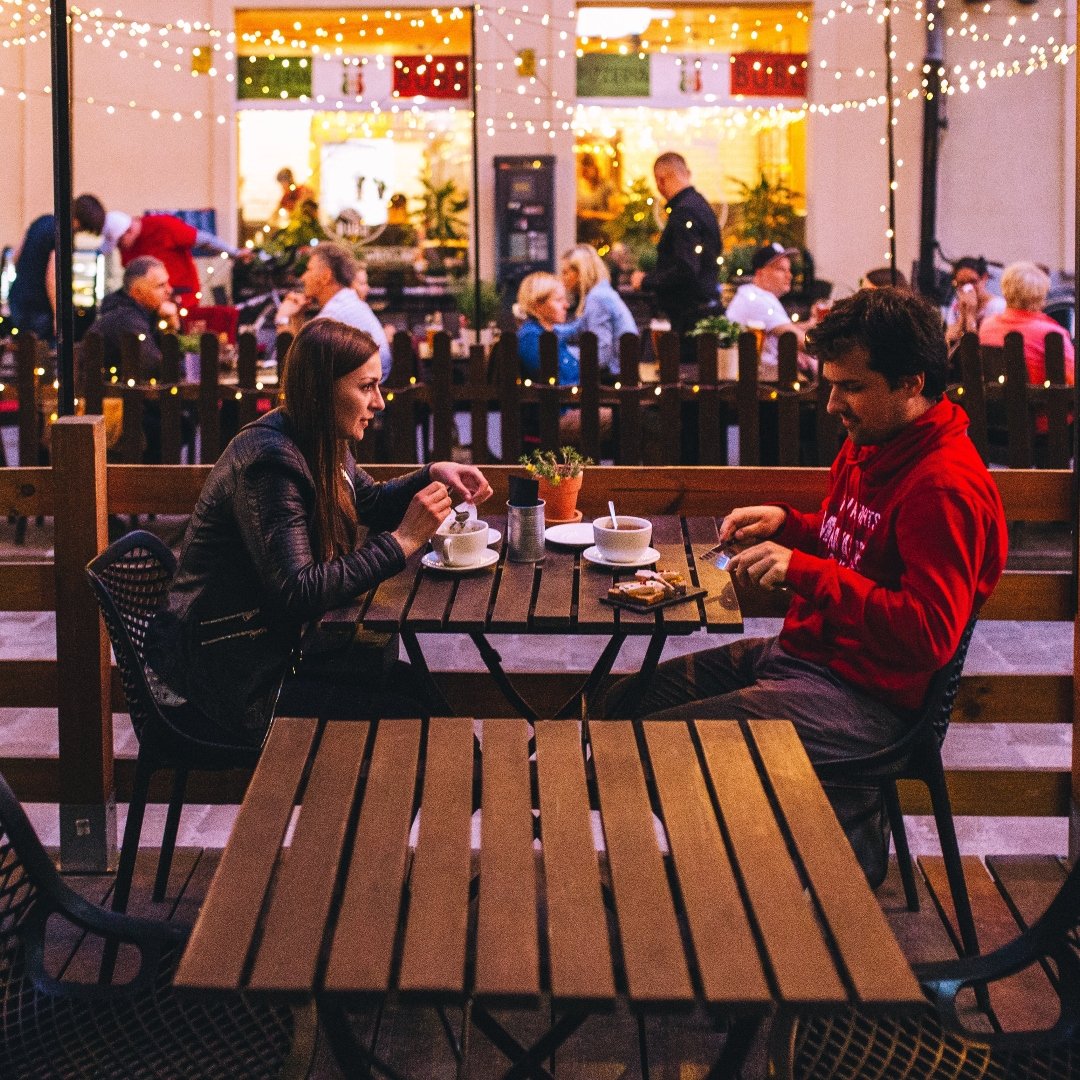 We ended up at our favorite Thai restaurant. Thai had always been a favorite take-out option when we were in college together. Chatting about nothing in particular at our table brought me back to those college date nights, when we stayed up late in the student lounge, sipping strawberry banana smoothies and playing an embarrassing game of pool. He talked and I listened, grateful for not having to resolve anything about the kids, the finances, or the new house.
On the way home, he asked me if I wanted anything else.
Did I want anything else? I wanted to not feel the bone-crushing tiredness of first trimester pregnancy. I wanted our belongings to be unpacked and in a Mary Poppins snap-of-the-fingers, the house to look like something from a Pottery Barn catalog. I wanted him to be home from work earlier. I wanted more help with taking care of the kids and managing the house.
"Do you want anything else?" he repeated softly, interrupting my thoughts.
"Well ... I would love some frozen custard from Spelunker's."
"You got it. What flavor?"
"Chocolate," I answered without hesitation.
As I sank my spoon into the rich, creamy dessert, I savored the sweet moment of my husband's presence and the simple joy of drive-through ice cream. It was a tangible way to appreciate a quiet date night, to recognize his effort and empathy, and to smile despite my muddled mind. Yes, I could smile through the tears.
Click to tweet:
Wherever the trail may take you, there is still joy along the journey. There is courage in not giving up and turning back. #catholicmom
I've been on enough hikes to know that sometimes the longest stretch of trail has few magnificent outlooks, and instead becomes a series of monotonous steps over roots and soft mud. Sweat and aching legs sometimes make me question why I wanted to hike in the first place. But the trail doesn't always stay the same. It can get steeper, or it can flatten out. The muddy soil can lead to firmer rock formations warmed by the light of the sun.
Wherever the trail may take you, there is still joy along the journey. There is courage in not giving up and turning back. And when you hike with a friend, there is shared adventure and blossoming memories to be had. Because once you do reach the top and soak in the beauty of God's creation, you realize His blessings were with you both all along.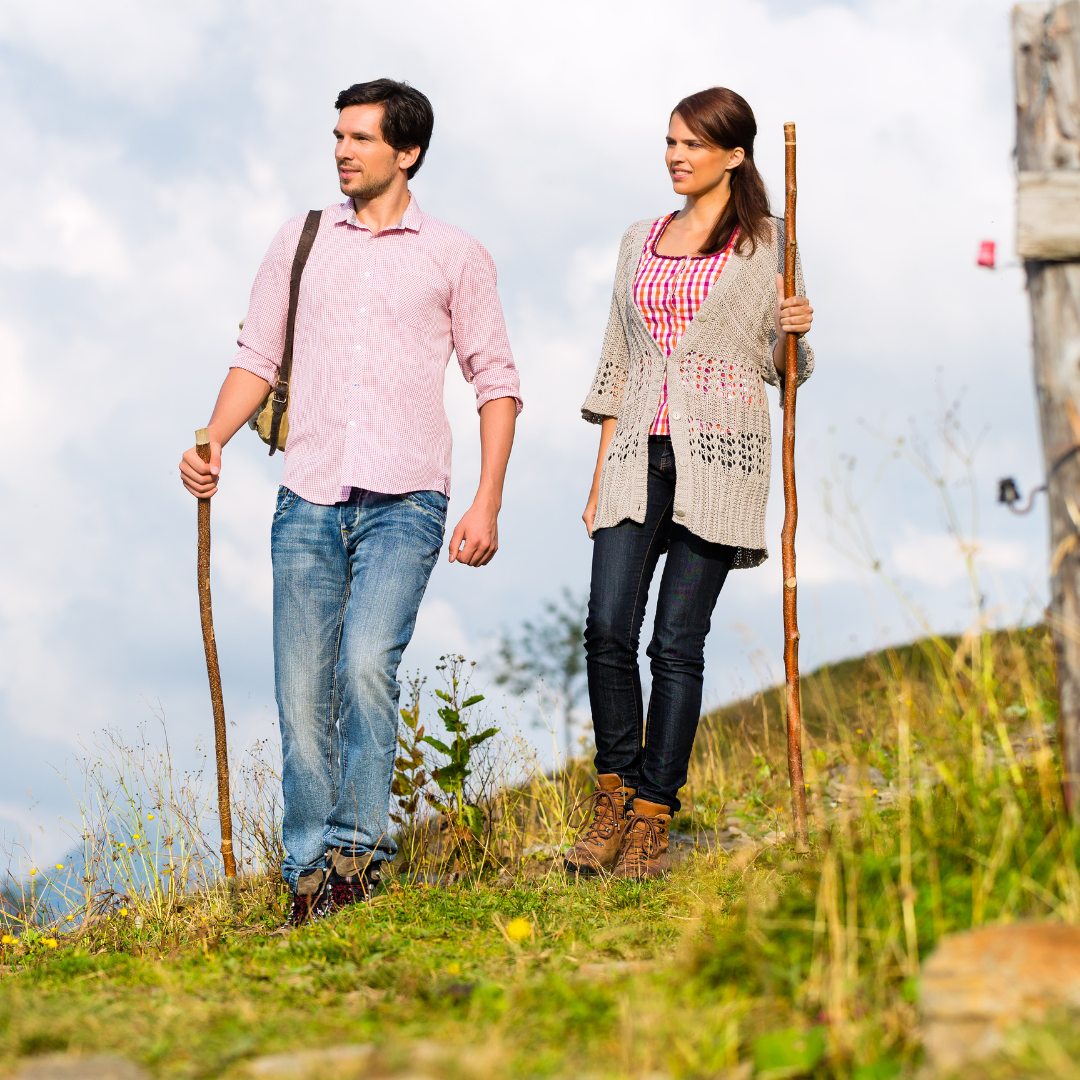 ---
Copyright 2021 Kimberly Lynch
Images (from top): Wiktor Karkocha (2018), Unsplash; Canva Pro
About the Author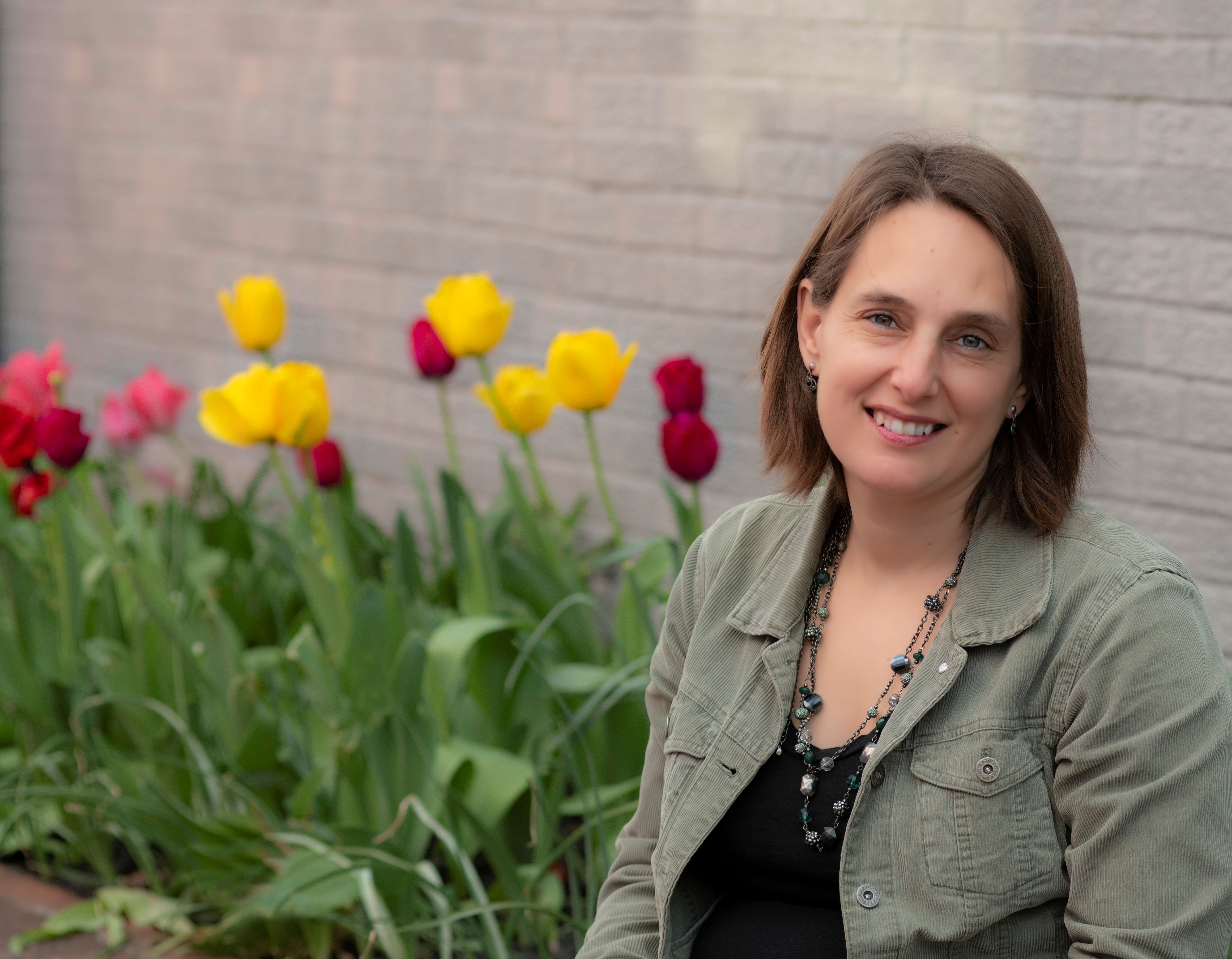 Kimberly is a Catholic convert, writer, wife, and mother to six awesome children. She blogs at PassingThroughMountains.com, where she encourages her readers to recognize sparks of joy despite the arduous climb up life's inevitable mountains. She enjoys running in the morning, a strong cup of coffee, reading a good book with her feet up, and hiking in the mountains of the Shenandoah Valley of Virginia, where she and her husband raise their brood.