We're not just parents, Sarah Reinhard observes. We're raisers-of-saints. A new children's book comforts her in the struggle.
If I had known how hard parenting is, it's unlikely I would have made it past the altar.
And just to throw another layer to the difficulty: I'm not just a parent. I'm a raiser-of-saints. Let's make the stakes so high and impossible that I'm going to curl into a fetal position before the third paragraph.
Just when I think I should give up before I even start, someone pops into my life and gives me a little glimmer of hope. Many times, that person has been a mom who's farther along in her parenting journey, who has seen the light at the end of the tunnel and, even if it only reveals a train wreck, can assure me that the darkness doesn't last forever.
It's nearly impossible not to compare myself with others, especially when there are so many others doing such great work. I'm mostly failing at raising saints: My kids resist going to Mass and religious education, they don't read the Bible every day, and when we pray on the way to school there's a certain feeling of "Is it over yet?" pervading the car.
When one of my children heard that we couldn't go to Mass because of the pandemic, that child cheered.
And so, I ask you: How am I not failing? It's enough to make me strap them onto a firm chair and bind their hands with rosaries.
Except, and here's a secret, I already have. Every morning, when I'm praying my Rosary, I am asking Mama Mary to supplement my pitiful attempts.
It feels like failure when a kid picks Hunger Games or Go, Dog. Go! instead of the fabulous Catholic books I'd like them to read, but then there are the car rides when a teenager vents her outrage of the lack of respect for the dignity of human life. (She didn't use those words, mind you.)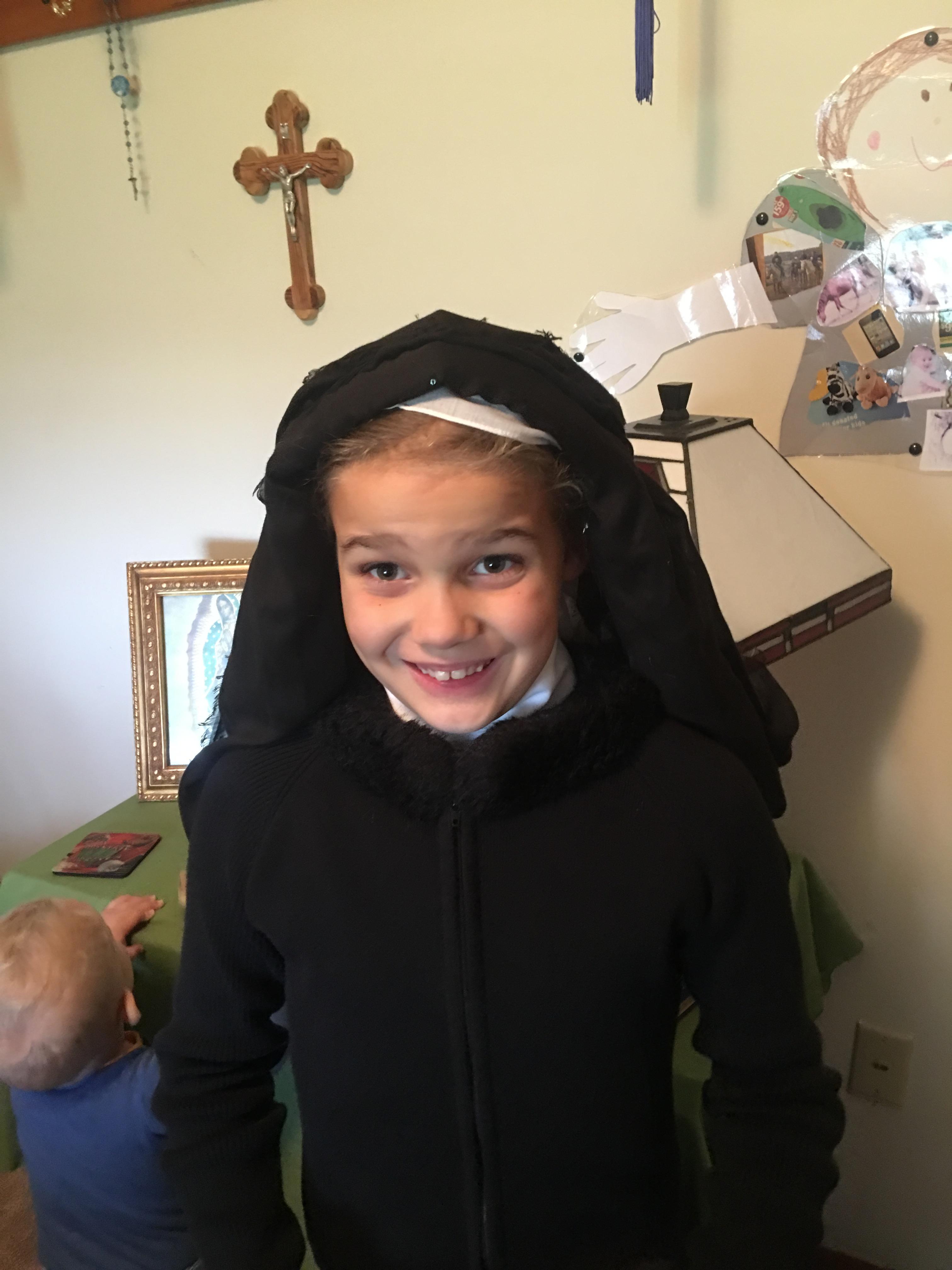 My in-house audience sees me stumble and cuss in my own faith journey, hears my outbursts of anger and heartache, witnesses my apologies and humiliations. They have no illusions about me as a human. I'm no saint. (For one thing, I tell them, I'm not dead. You're not a saint until you're dead.)
When we go all "Catholic nerd alert" and I correct them on what the Church teaches, how things work, and what the pope really said — because the news they've heard very rarely gets it right, and they know it — they get a chance to hear my passion and love.
Recently, one of my younger kids came into my bedroom, when I was just laying down to go to sleep. "But, Mom, you haven't prayed with us!" He was a bit outraged, and maybe it was because schedule and routine are what he needs.
Recently, a children's book challenged me to get past my slacker mom protestations and embrace the importance of heaven. I'm a Saint in the Making, by Lisa Hendey, begins, on page 3, with the bold proclamation:
God Has a Mission for Me.
That heading gave me pause, because although the book was designed for my grade schoolers, it was speaking an important message to me.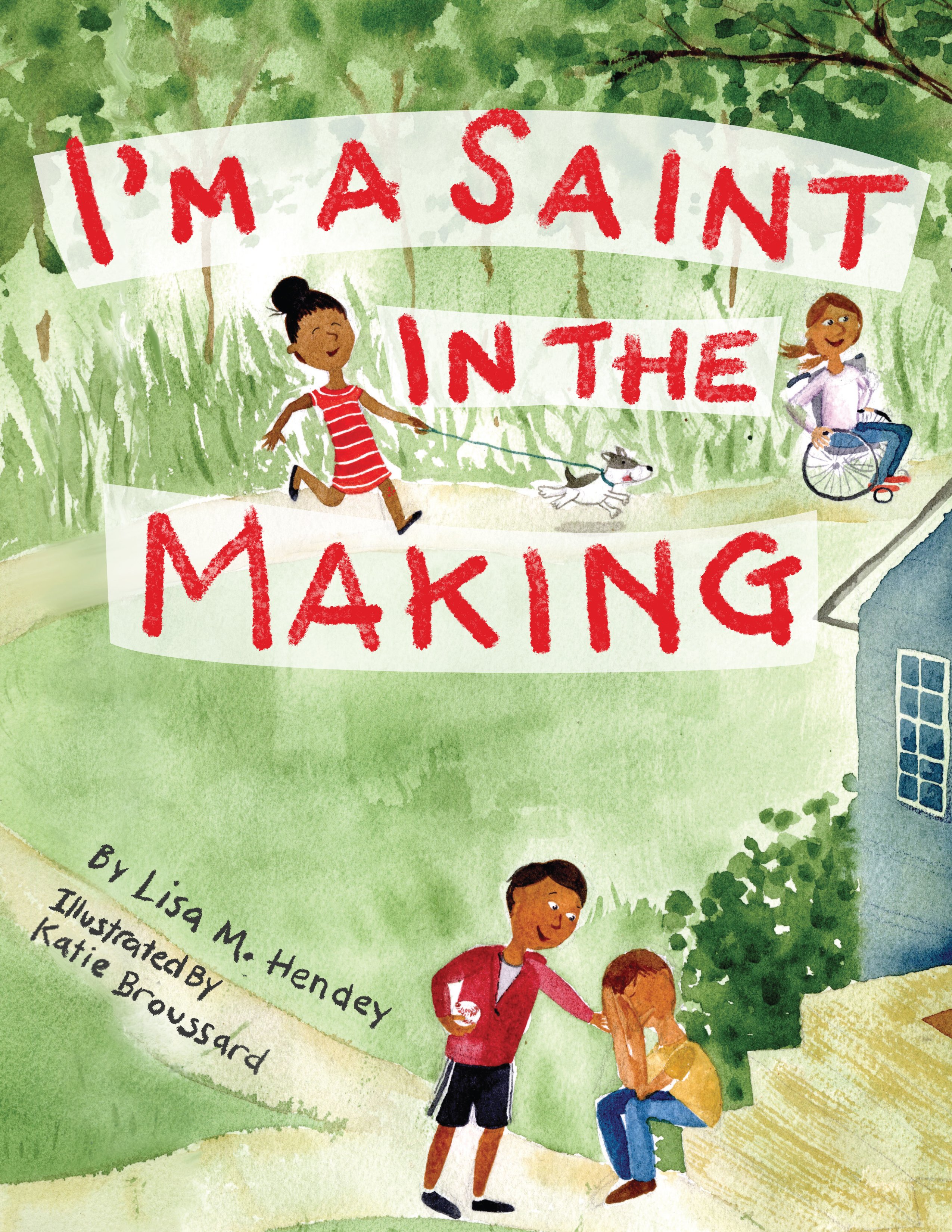 In that heading, and in the rest of the book, I heard the encouragement that I haven't heard in a while. I'm raising saints, and, just like them, I'm a saint in the making.
Oh, I know. It sounds sort of … childish. And yet, when you look to the great saints, they are often, before anything else, childlike. St. Faustina had a third-grade education and could barely read or write, and yet her 600-page diary and devotion to Divine Mercy have spread like wildfire throughout the Church. St. Thérèse of Lisieux never left France, and she considered herself but a violet in a garden of roses, and yet she's known as the patron of missionaries. The recently beatified Carlo Acutis was a teenager with a love of gaming who became the reason his mother — and many others — grew deeper in their faith.
CLICK TO TWEET
God has a way of blessing my stumbles and embracing my weaknesses, making them worthwhile. #catholicmom
Whimsical pictures and simple writing are what it took for me to a-ha my way into embracing my failure. Nothing great is accomplished without failure, after all. These souls entrusted to me, in partnership with my husband, are saints in the making. They're going great places, and I'm going to point them to heaven every single time.
They're going to resist me, but I don't blame them. (I have a long history of resisting what's good for me, after all, so they get it honestly.) Through the grace of God and the intercession of all the saint friends I've made over the years, I'll fail again and again. God, however, doesn't ever fail. He has a way of blessing my stumbles and embracing my weaknesses, making them worthwhile.
So, as Hendey admonishers her young readers, I'm going to lean in: "Don't be afraid. Jesus taught us the way, and God has given us every gift we need to live life for him and for others."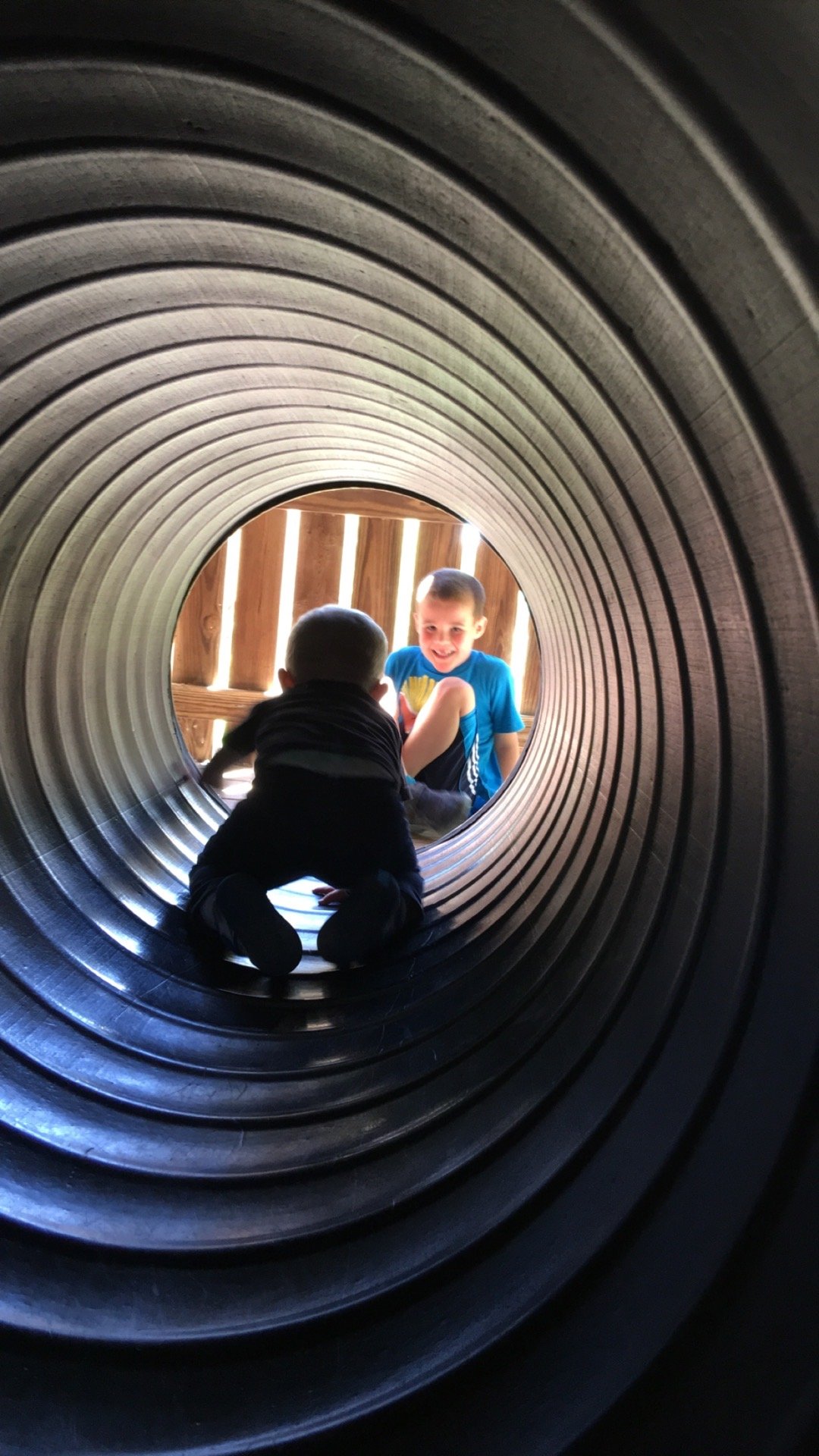 ---
Copyright 2020 Sarah Reinhard
Images copyright 2020 Sarah Reinhard. All rights reserved.
About the Author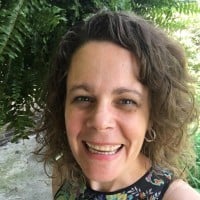 When she's not chasing kids, chugging coffee, or juggling work, Sarah Reinhard's usually trying to stay up read just one … more … chapter. She writes and works in the midst of rural farm life with little ones underfoot. She is part of the team for the award-winning Catholic Mom's Prayer Companion, as well as the author of a number of books. Follow her writing at Snoring Scholar.