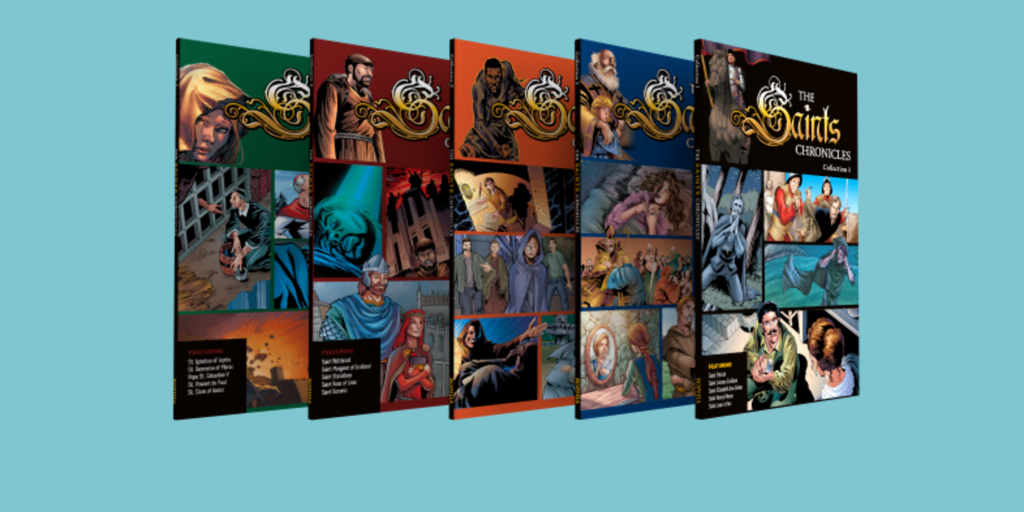 Leslea Wahl introduces a collection of graphic novels depicting lives of the saints; parents may enjoy reading these as much as teens do!
The Saints Chronicles bring vividly to life the stories of courageous Christians from the earliest days of Christianity to modern times. All five volumes of this popular graphic novel series are packed with engaging texts and dramatic images that captivate readers of all ages and inspire them to appreciate and live out more fully their participation in the Mystical Body of Christ.
Review
This graphic novel/comic book collection from Sophia Institute Press offers an engaging way to introduce teens to Saints they might not know much about. Each paperback contains five stories that are quick, easy to follow, and highlight the amazing faith of different individuals. While these illustrated tales are hardly comprehensive biographies, they do offer a glimpse at the incredible lives of these faithful servants.
The collection features: St. Patrick, St. Jerome Emiliani, St. Elizabeth Ann Seton, St. Henry Morse, St. Joan of Arc, St. Nicholas, St. Francis of Assisi, St. Brigid of Ireland, St. Pachomius, St. Anne Line, St. Antony of Padua, St. Ava, St. Samson, St. Bernadette, St. Charles Lwanga, St. Willibrord, St. Margaret of Scotland, St. Stanislaus, St. Rose of Lima, St. Dominic, Pope St. Celestine V, St. Ignatius of Loyola, St. Clare, St. Germaine of Pibrac, and St. Vincent de Paul.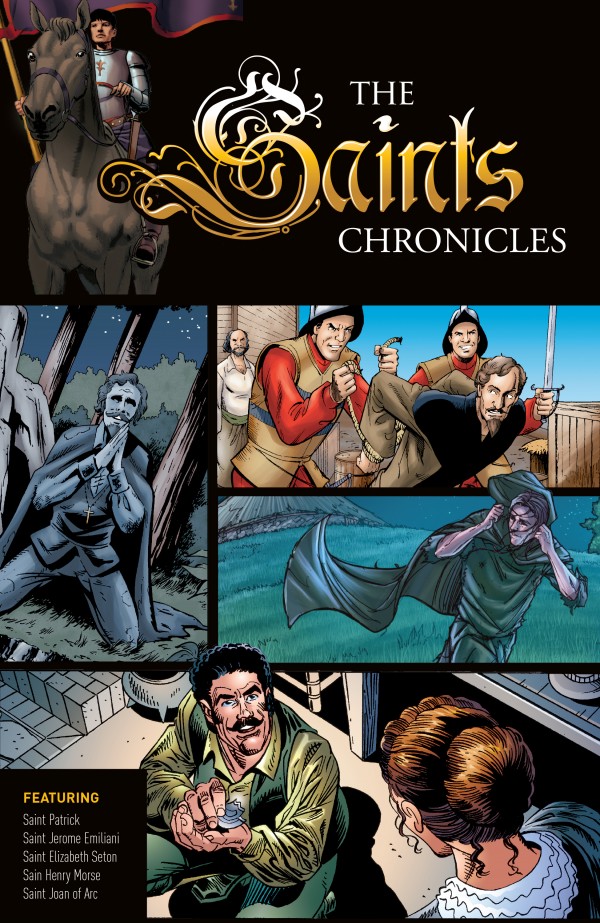 I thoroughly enjoyed learning about saints that I hadn't heard of before and discovering new stories of those saints that I was familiar with. Reading a whole book on a saint or historical figure can be a little overwhelming so this collection might be a great option. But be forewarned — parents may enjoy The Saints Chronicles as much as their teens.
---
Copyright 2021 Leslea Wahl
About the Author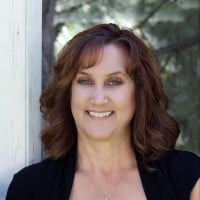 Leslea Wahl is an award-winning author of Catholic teen adventurous mysteries. She lives in beautiful Colorado with her family. Leslea believes one way to encourage teens in their faith is through positive messages and Catholic values, embedded in great stories. She is excited to share her reviews of some incredible Catholic books, all of which have received the Catholic Writer's Guild Seal of Approval. Find her online at LesleaWahl.com.