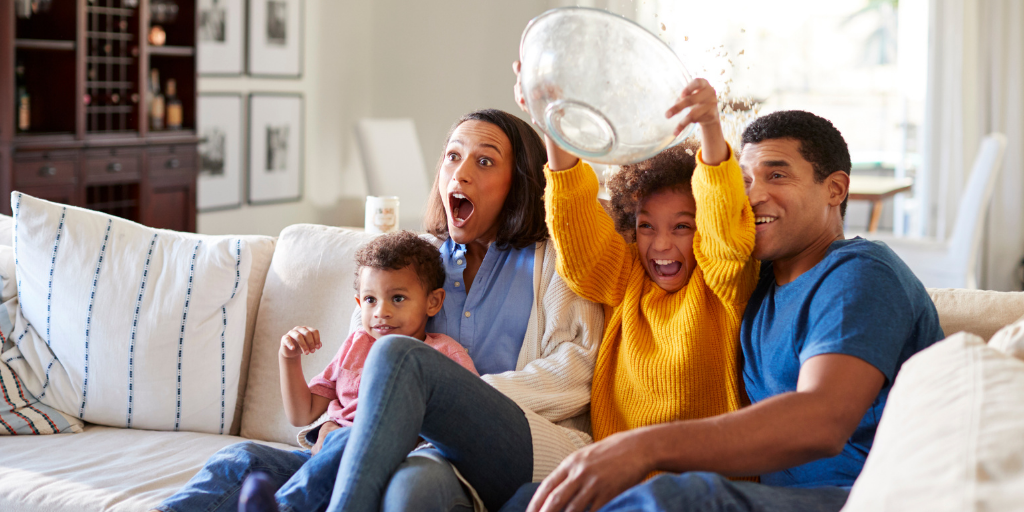 Family Theater Productions' Josh M. Shepherd evaluates the top 7 streaming options. Which one is best for your family?
It's spring. Now that we're going to be spending more time outdoors, perhaps your family is ready to "cut the cord" and move from pricey cable bundles to leaner streaming options.
To help figure out which streaming services may fit your family's needs, the Parents Television and Media Council (PTC) has compared Netflix, Disney Plus, etc. by price, content for families, and effective parental controls.
Families with young children at home have an inherent interest in protecting young ones from explicit images, coarse dialogue, and themes too mature for them to process.
In addition, Christian parents have a sacred calling to help their kids see through the half-truths often presented in entertainment and unearth spiritual realities. The task isn't easy. Even G-rated films and shows may depict deceit as truth, and vice versa.
Using the PTC analysis as a starting point, here are today's top 7 streaming services and what they offer families. (Title selection and evaluation of parental controls are subject to change in the fast-moving streaming world.)
Top 3 Streaming Services
Netflix
The world's most dominant streamer has made strides to better serve families. Last month's faith-friendly musical A Week Away offers a fun, innocent story backed up by Christian radio hits.
In May, Blue Miracle tells the inspirational true story of orphaned kids who link up with a world-weary fisherman (Dennis Quaid) for a competition. Along with stellar docuseries and dramas like The Crown (which is mildly historical but far too racy for the whole clan), families can find a lot to enjoy.
On the other hand, Netflix notoriously interjects postmodern views of marriage and sexuality into even kid-targeted titles.
Reflecting a penchant to advance LGBT themes at every level, The Baby-Sitters Club features a transgender child; fantasy drama A Letter for the King introduces a romantic same-sex relationship into an Arthurian quest story; and the current The Mitchells vs. the Machines almost gets to the finish line with a pro-family story fine for Christians, until the very end, when an LGBT twist suddenly appears.
Yet Netflix also offers robust parental controls, allowing parents to delete any title from a kid's profile. With vigilance, this streamer can work for some.
Disney+
Generations of families have appreciated the quality and breadth of all-ages offerings from Walt Disney Studios, now compiled for easy viewing on Disney+.
While Disney is adept at promoting new titles—coming soon: a barrage of ads for Pixar's Luca and Marvel's Loki among others—the video above highlights older movies worth searching out from its venerable catalog, including titles from 20th Century Studios.
With widely praised originals like The Mandalorian, Togo, Clouds, and endless animation for kids — at half the price of Netflix— Disney+ is expected to be the global leader within a few years.
The platform has some surprisingly mature titles, recent series have introduced same-sex romance among kids, and the Disney humanistic "gospel" of pixie dust isn't exactly reflecting Biblical truth, so parents still need to remain hands-on.
HBO Max
When WarnerMedia made the call to release its entire 2021 theatrical slate concurrently on their nascent streamer, it instantly made HBO Max a major streaming contender — including for families (already, many have enjoyed Godzilla vs. Kong).
The catch: same-day premieres are only streaming for 30 days. It means savvy parents can trim their moviegoing budget by selectively turning this subscription on and off.
Along with classic episodes of Sesame Street for young ones on HBO Max and remarkable classics curated by TCM, upcoming films include Space Jam: A New Legacy and, for families with older kids, the long-awaited musical In the Heights from Hamilton songwriter Lin-Manuel Miranda. While this service provides access to mature content, PTC reports adequate parental controls.
Click to tweet:
Christian parents have a sacred calling to help their kids see through the half-truths often presented in entertainment. #catholicmom
Second-Tier Services
Peacock TV
This fast-rising streamer has hundreds of hours of free series and films, drawing from the vast NBC-Universal library. A few of their originals like Curious George and Where's Waldo educate young kids. But the real draw? Free access to quality series such as Downton Abbey, Leave it to Beaver, along with — perhaps for teens and older —The Office, Frasier and Psych.
Hulu
The strangest of all streamers, Hulu has been in significant flux since Disney acquired majority ownership in 2019. Their international strategy indicates this service will one day be merged with Disney+ in the U.S. too.
For now, families can find an odd mix of worthwhile originals here, notably The Hardy Boys, Batman & Bill, and a stellar Beatles doc. Beware: PTC notes it has the most lax streaming parental controls.
Discovery+
Launched in January, Discovery has quickly found an audience by compiling its various lifestyle and home-improvement brands — TLC, HGTV, Magnolia, and others — into one low-cost app.
It's background noise TV, harmless and predictable. We previously highlighted the charming cooking show Girl Meets Farm, which airs on Food and Discovery+. And Deadliest Catch: Bloodline, a spin-off from Discovery's Deadliest Catch (a family fave, despite lots of bleeped salty language), has moved from the cabler to the streamer. More on a faith angle with that here.
While the team behind 2013's hit series The Bible has aspirations to make the faith-and-family brand LightWorkers another hub on Discovery+, nothing has yet been announced. But Mark Burnett and Roma Downey did land their Passion Narrative film Resurrection, a recut of footage from NBC's A.D.: The Bible Continues and some new material, on the streamer just before Easter. More on that here.
Amazon Prime Video
Many families already have access because they like free shipping. Yet PTC highlights how Prime Video has several hidden costs. Many titles show up in search that require additional fees. And it's so hard to navigate that explicit films may show up alongside family fare like Mister Rogers' Neighborhood.
If allowing pre-teens or older to navigate Prime Video, definitely institute their parental controls.
Ones to Watch
Some entrants in the streaming wars seem less focused on serving families. Apple TV+ has a few relevant titles— notably, the original Charlie Brown holiday specials that Charles Schulz himself worked on, along with all classic episodes of Fraggle Rock (with a reboot in the works). Overall, the service comes off as forbidden fruit for families.
Paramount+, dominated by MTV and Comedy Central series, hasn't defined its value for families even though it has titles from top-rated kids network Nickelodeon. Sure, classic Star Trek series and early episodes of SpongeBob Squarepants are fun but most have seen them. Families with older kids may be intrigued by planned spinoffs of Avatar: The Last Airbender. For now, most will pass—particularly since PTC reports it recently downgraded parental controls.
Go deeper and read "Dollars and Sense" from the Parents Television and Media Council.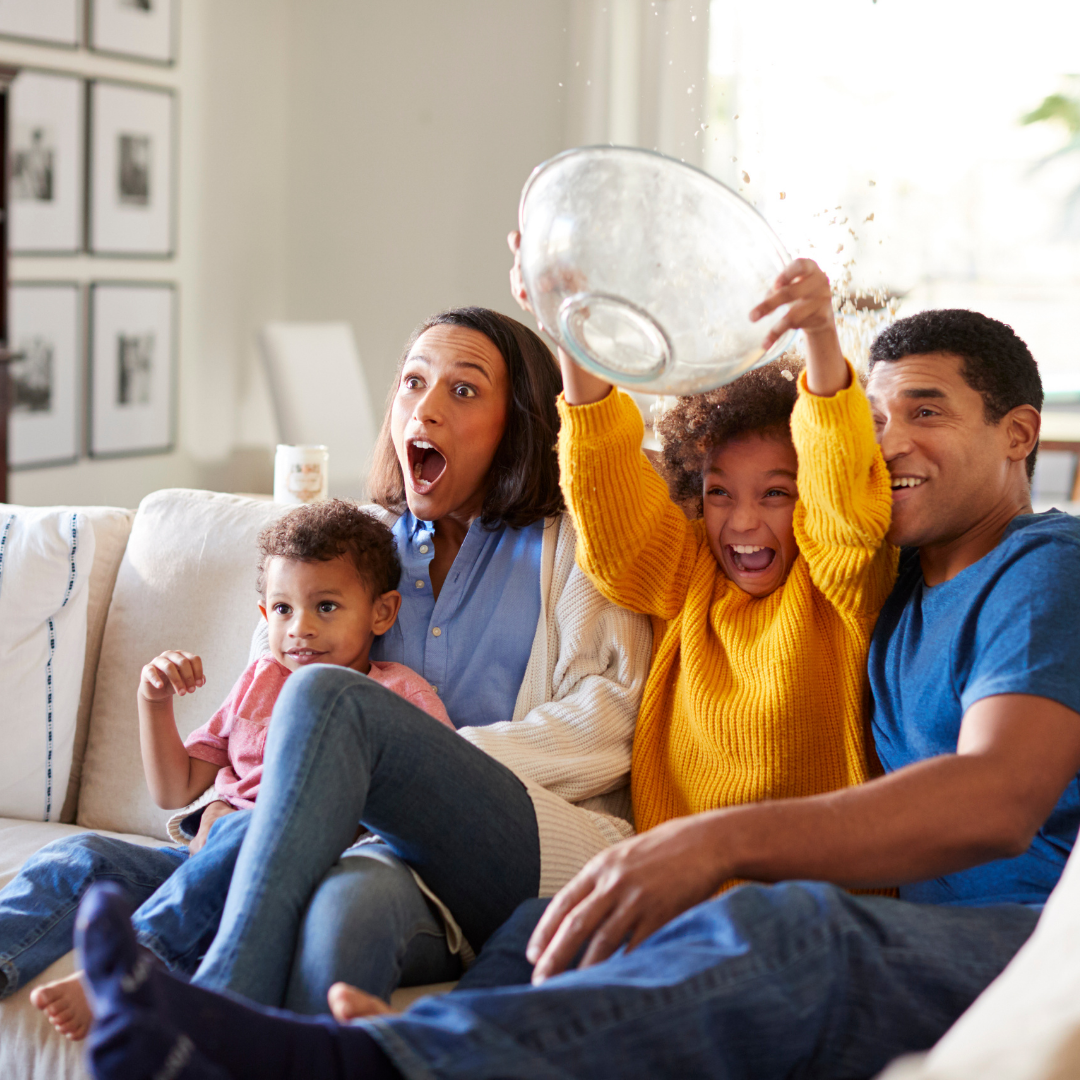 ---
Copyright 2021 Josh M. Shepherd for Family Theater Productions
Image: Canva Pro
About the author: Josh M. Shepherd covers culture, faith and public-policy issues for various media outlets. He and his wife are raising two children in Northern Virginia.
About the Author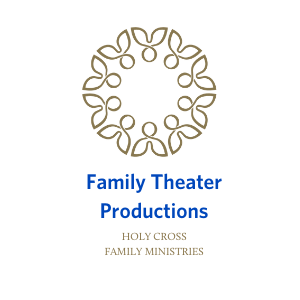 Founded by Venerable Patrick Peyton in 1947, and based on Sunset Boulevard in Hollywood, California, Family Theater Production creates family-suitable and faith-friendly media for film, television and digital.