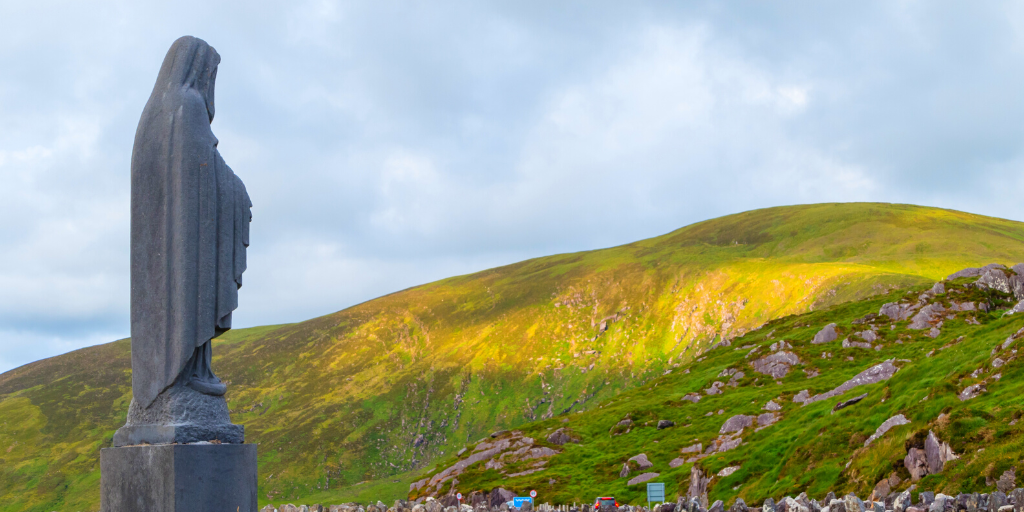 Pam Spano's devotion to the Blessed Mother was reinforced during a recent trip to the Emerald Isle.
---
A couple of weeks ago, my middle son, daughter, and I traveled to Ireland for a wedding! My son was the best man for his childhood friend of thirty plus years. It was an exciting adventure as we've never been abroad.
On our first night, we got together with the bride and groom to be and other family members for dinner. After dinner, we walked around to see a few sights and take it all in.
As we walked, the bride asked me if I wanted to visit a Catholic store not far from where we were. Yes, please! They were about to close, so we rushed in and briefly looked around. It didn't take me long to find a tiny silver Miraculous Medal in a glass case. I didn't make the purchase and we went on our way.
After several days of wedding festivities and the actual wedding, we returned to Dublin to continue our journey. My son found a restaurant and we settled in for lunch. My daughter mentioned we were not far from the gift shop. It only took me seconds to decide to "go and get her."
After the purchase, my daughter helped me attach the medal to a bracelet she and her brother had gifted to me for my birthday. As someone pointed out, "the medal and bracelet looked made for each other."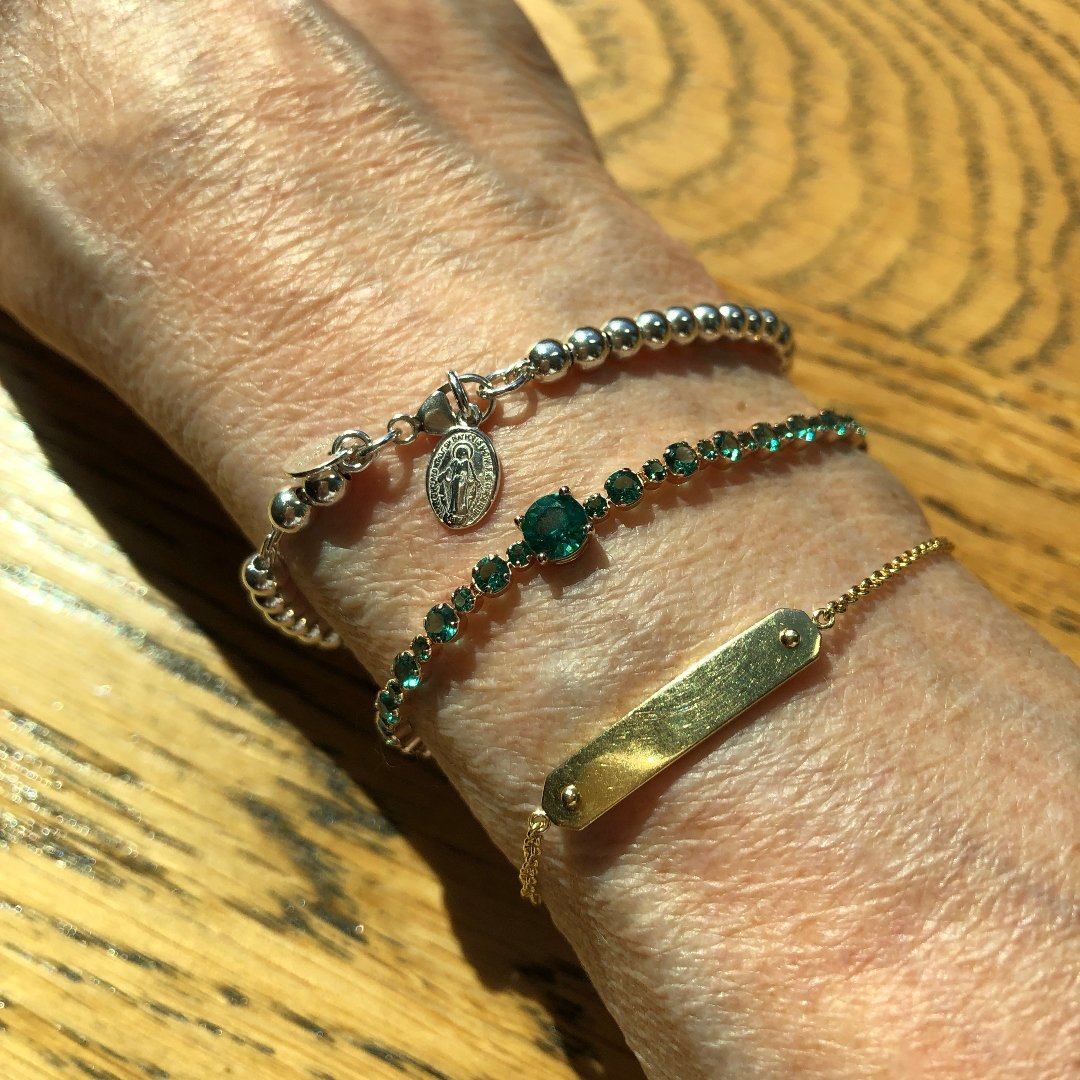 Click to tweet:
Once that medal was with me, Mary reminded me of my faith and the blessings we received throughout the whole journey #catholicmom
Our Blessed Mother protected us during that trip. I "Hail Mary-ed" my way through some interesting times and once that medal was with me, she reminded me of my faith and the blessings we received throughout the whole journey.
As I peruse our photos from an extraordinary trip, I pray the prayer I always pray, but this time in thanksgiving:
Hail Mary, full of grace, the Lord is with thee. Blessed art thou among women and blessed is the fruit of thy womb Jesus. Holy Mary, Mother of God, pray for us sinners now and at the hour of our death. Amen.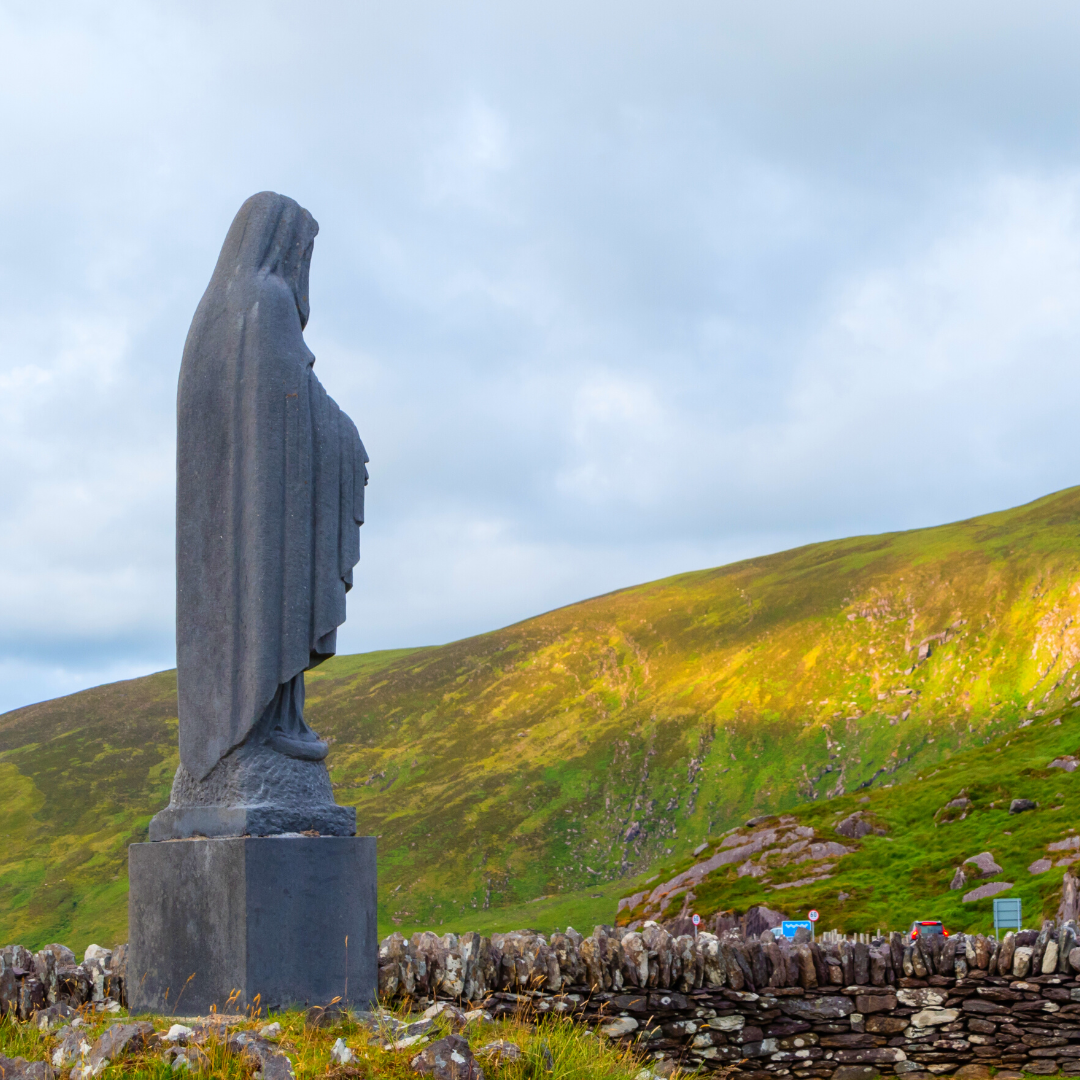 ---
Copyright 2022 Pam Spano
Images: Canva; bracelet photo copyright 2022 Pam Spano, all rights reserved
About the Author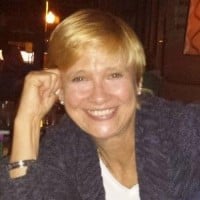 Pam Spano converted to the Catholic faith as an adult over 30 years ago. Her conversion story started when she sarcastically said to her Catholic boyfriend at the time, "I suppose if we were to get married, you would want me to convert." He thought for a moment and said, "Well, I am worried about your soul." And so the journey began ...