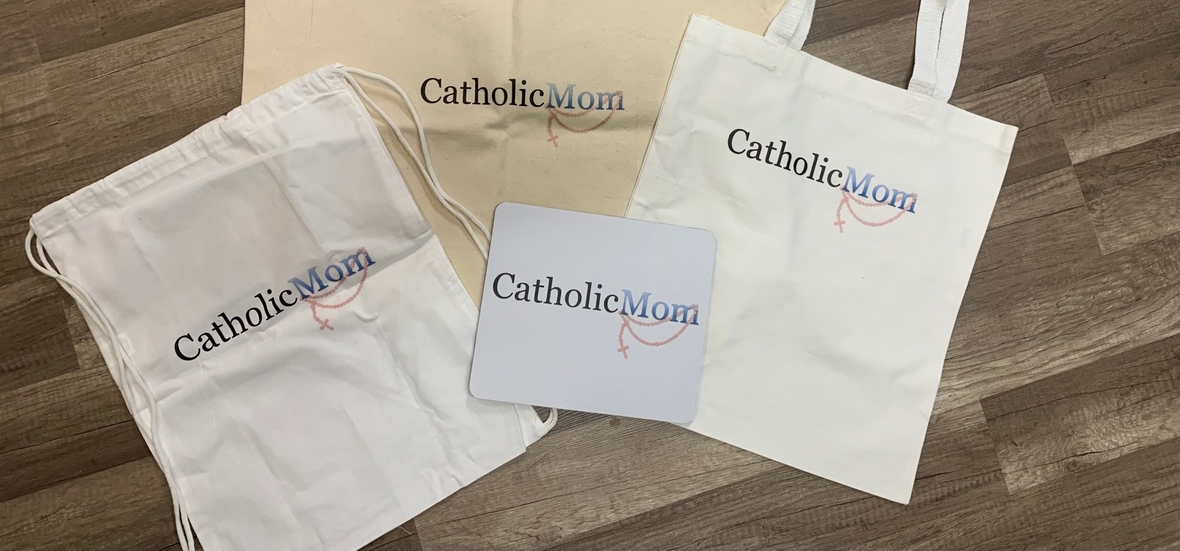 Here's the next in our series of celebration giveaways -- enter for your chance to win some vintage swag, collector's items from the early days of CatholicMom.
We are so excited to launch a week of giveaways here at CatholicMom, all in celebration of our new website. We will be giving away new and different prizes every day this week, so be sure to come back each day to check out the fun stuff you can win.
Today, it's Throwback Thursday, so we are giving away a bunch of fun, vintage CatholicMom items. 8 lucky winners will each receive a vintage CatholicMom tote bag and mouse pad, all featuring the old CatholicMom logo. This stuff is truly vintage!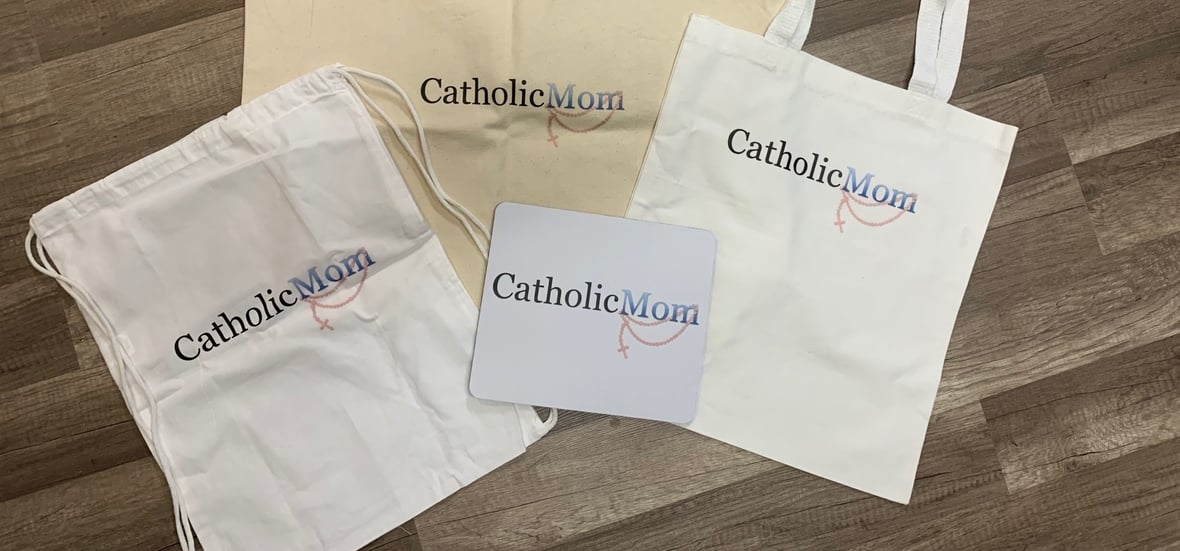 And just because we cannot resist sharing, here is our very own CatholicMom editor, Barb Szyszkiewicz, modeling a vintage CatholicMom apron. Be like Barb, and enjoy the vintage swag!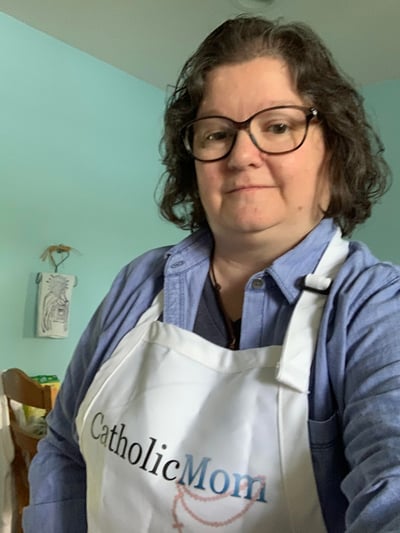 We're celebrating our new website, and you get the prizes! Enter here to win a some vintage swag, collector's items from the early days of CatholicMom. #catholicmom
To enter this giveaway, simply leave a comment on this post. In your comment, answer this question: How long have you been reading CatholicMom?
Be sure to use a valid email with your comment as that is how we will contact the winner and ship the prize. We will accept entries until 12:01 am ET, Thursday, July 30. After that time, eight winners will be drawn at random and then notified by email. Good luck to you!
---
Copyright 2020 Danielle Bean
Images: copyright Holy Cross Family Ministries, Barbara Szyszkiewicz, all rights reserved
About the Author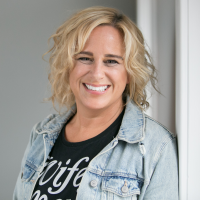 Danielle Bean is an author, speaker, and podcaster. She and her husband Dan have 8 children and live in New Hampshire.