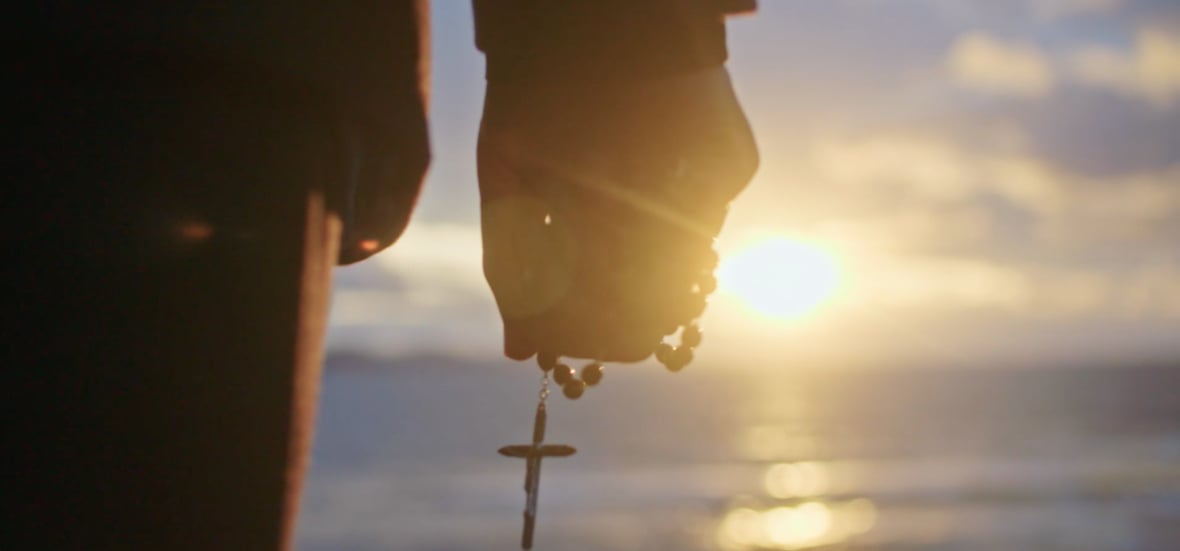 Maria V. Gallagher discusses the film 'PRAY' in light of Father Patrick Peyton's example and legacy for a new generation.
The best artistic works force us to re-examine our lives and the greater society, giving us "new eyes" with which to see what is within and around us.
The film PRAY: The Story of Patrick Peyton is just such a work. By reflecting on the past, it calls on the viewer to confront the present and to consider the future — of family, of faith, and of prayer.
From the first moments of the film, I was riveted. Patrick Peyton was a larger-than-life priest who recruited an entire galaxy of stars to assist him in his mission of evangelization. The parade of celebrities included everyone from singer Frank Sinatra to comedian Bob Newhart. Through his outreach to Hollywood, Father Peyton served as a media apostle, employing star power to fuel his ministry.
The vintage footage and photos took me back to a time that may have been simpler in terms of technology, but has all the family complications of modern life. I was struck by Father Peyton's childhood troubles in his native Ireland, and amazed at how he was able to turn his life around when he landed in America.
When confronted with a potentially deadly disease — tuberculosis — he had to draw on faith as never before. Finding himself in need of paying his debt to the Blessed Mother for his miraculous healing, he ended up dedicating himself to a global prayer movement honoring the mother of God.
What I took away from PRAY was a renewal of my belief that one person can make a tremendous difference in the world. It can seem daunting, but every human being was created with mission in mind and is called upon to fulfill his or her unique role. Such an awareness can add a great deal of meaning to our lives. While it may be beyond our capability to be another Father Peyton, we can still spread the faith in our own little corner of the universe. In this way, the film underscores the universal call to holiness which is within our grasp.
In viewing the clips of Father Peyton's Rosary Rallies, I was reminded of my own introduction to the Rosary at my mother's knee. The film re-ignited my passion for contemplating the mysteries of the Rosary, and for growing closer to Mary and her Son Jesus in the process.
I wish I could have attended one of those rallies and felt the excitement in the air. I wonder what it would have been like to have been a friend of Father Peyton's, to see his 20th-century holiness in action. At times, I long for the nostalgia of those now long-ago summers, before social media and the Internet.
But to be true to Father Peyton and his vision, I must embrace modern technology to spread the love of God to my fellow seekers. I need to recognize each woman as sister, each man as brother, and pray that our human family stays strong in the midst of a global pandemic. I must join my prayers with those of others in an unending symphony of praise to the Almighty.

PRAY: The Story of Patrick Peyton is both an artistic and a spiritual tour de force. Watch it and be inspired to bring the joy of the Gospel to your community — online and off!
The film underscores the universal call to holiness which is within our grasp. #catholicmom ---
Copyright 2020 Maria V. Gallagher
Images courtesy of Family Theater Productions. All rights reserved.
About the Author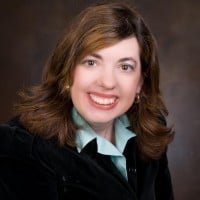 Maria V. Gallagher spends her days advocating for women, children, and families. She is the mother of a beautiful ballerina and a member of the worldwide Cursillo movement. In her spare time, Maria likes to blog, walk, sing, dance, and fill the room with laughter. Read her work at MariaVGallagher.com.