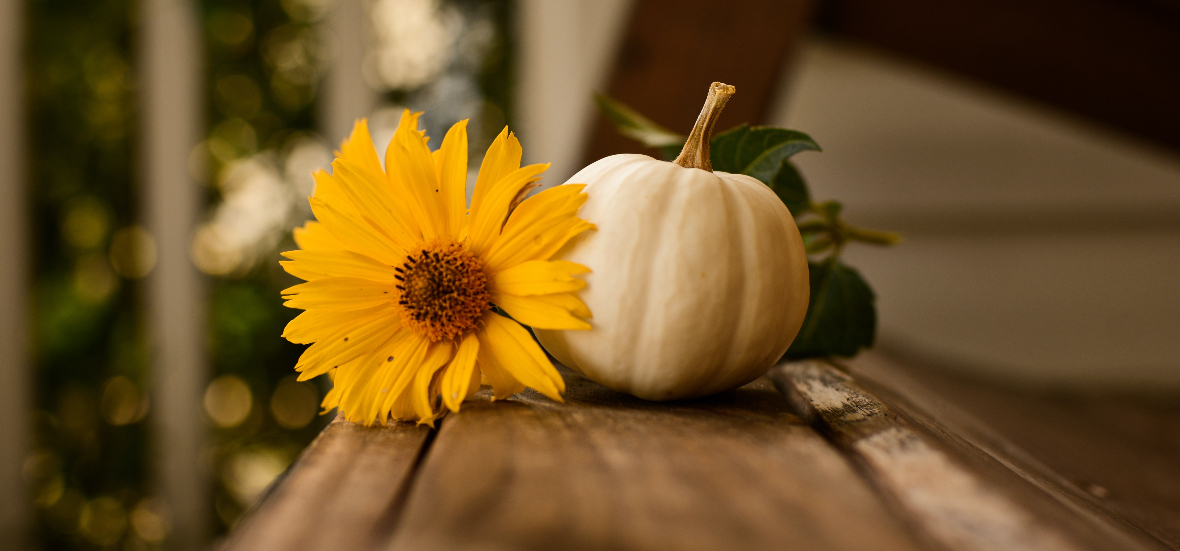 Sarah Damm reviews a new decorating book that encourages us to stay rooted in what inspires our love for fall.
Fall is in the air! The light looks differently during the day, and nightfall comes earlier. Leaves change color and fall to the ground. The air is cooler and crisper. And the harvest is plentiful with fresh apples, bright pumpkins, and squash of every variety.
Change Sparks Inspiration
Movement into autumn sparks inspiration deep within us. We want to incorporate the season into every aspect of our lives — what we eat, how we dress, and how we decorate. We find ourselves baking apple crisp and pumpkin bread; digging out our sweaters, jeans, and scarves; and adding pumpkin-themed decor to our mantels and tabletops.
But before we rush out and buy all things fall, a new decorating book encourages us to stay rooted in what inspires our love for fall in the first place: what is happening right outside our window in nature.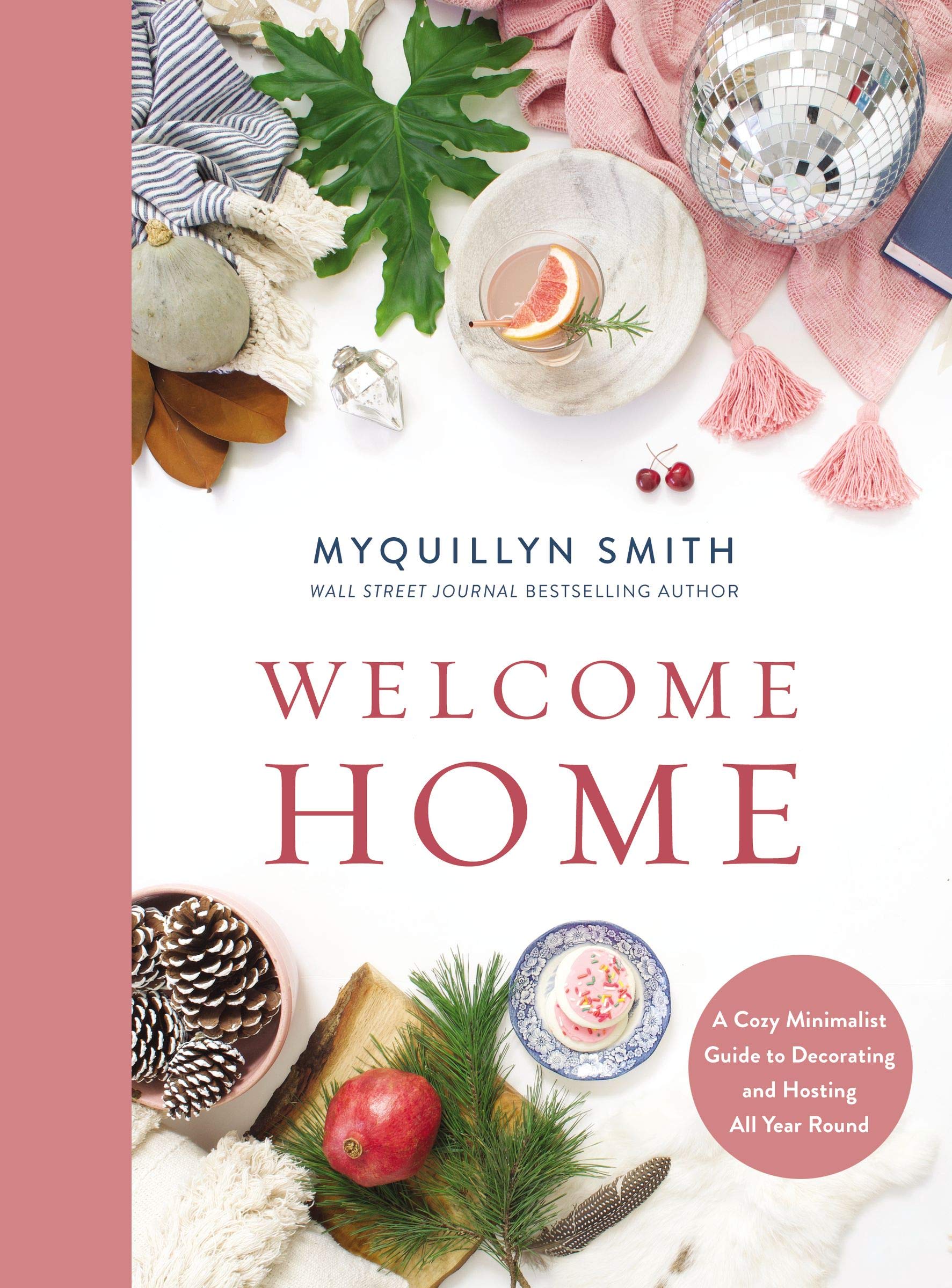 Welcome Home Book
Welcome Home, the newest book by Myquillyn Smith (known online as The Nester), illustrates how to decorate our homes for fall (and the other seasons, too) in a "cozy minimalist" way. She coined this term, which refers to creating a cozy home with the least amount of stuff. Her thought process behind cozy minimalism is that she does not want a lot of tchotchkes bossing her (or any of us) around. In other words, she desires home to function for us; not the other way around.
InWelcome Home, Smith walks readers through the four seasons and how to decorate for each using our five senses. For example, when it comes to fall, consider the look, feel, sound, taste, and smell of the season. What colors remind us of fall? What scents? What images?
Here is my fall senses list, to give you an idea:
Look: pumpkins
Feel: flannel
Sound: crackling fire
Taste: apple cider
Smell: fall-scented candle
Taking Cues From Nature
Once we have an idea of what fall looks, feels, sounds, tastes, and smells like to us, then, we can create a cozy fall space within our homes.
This is where Smith invites us to bring nature indoors. She also encourages us to pay attention to the non-decorating things that are meaningful to us in the fall. This could be seasonal movies, fun traditions, or family recipes. Some ideas include:
displaying real pumpkins (1 big pumpkin is better than 30 small ones)
cutting branches, grasses, and flowers from the yard and add them to containers you already own
switching to flannel sheets
adding a stack of wood to the hearth
creating a seasonal playlist
honoring fall traditions, like apple picking
lighting autumnal scented candles
Cozy Minimalism
By focusing on natural elements and consumable items (like candles), we no longer need to pack and unpack multiple bins of seasonal decor and find the space to store them.
For many, this is a mindset shift. Maybe this is even an exercise in detachment. For me, the cozy minimalist concept gives me permission and offers me freedom. And while I still have a few unnatural pumpkins on display, I am learning to create a cozy space with less. I also am learning how to "shop my house," another coined term by Smith, so that decor items I already have, such as pretty but practical pillows and throws, can be rearranged throughout the year, not just used for one season.
Learn how to decorate our homes for fall (and the other seasons, too) in a "cozy minimalist" way. #catholicmom
A Yearlong Guide
While readers can read Welcome Home from cover to cover, it might make more sense to read it seasonally. That's what I decided to do. And so far, I am finding Welcome Home to be filled with meaningful suggestions, intentional ideas, and gorgeous photos that encourage me to create a simple, cozy, and comfortable space for my family this fall — and throughout the rest of the year.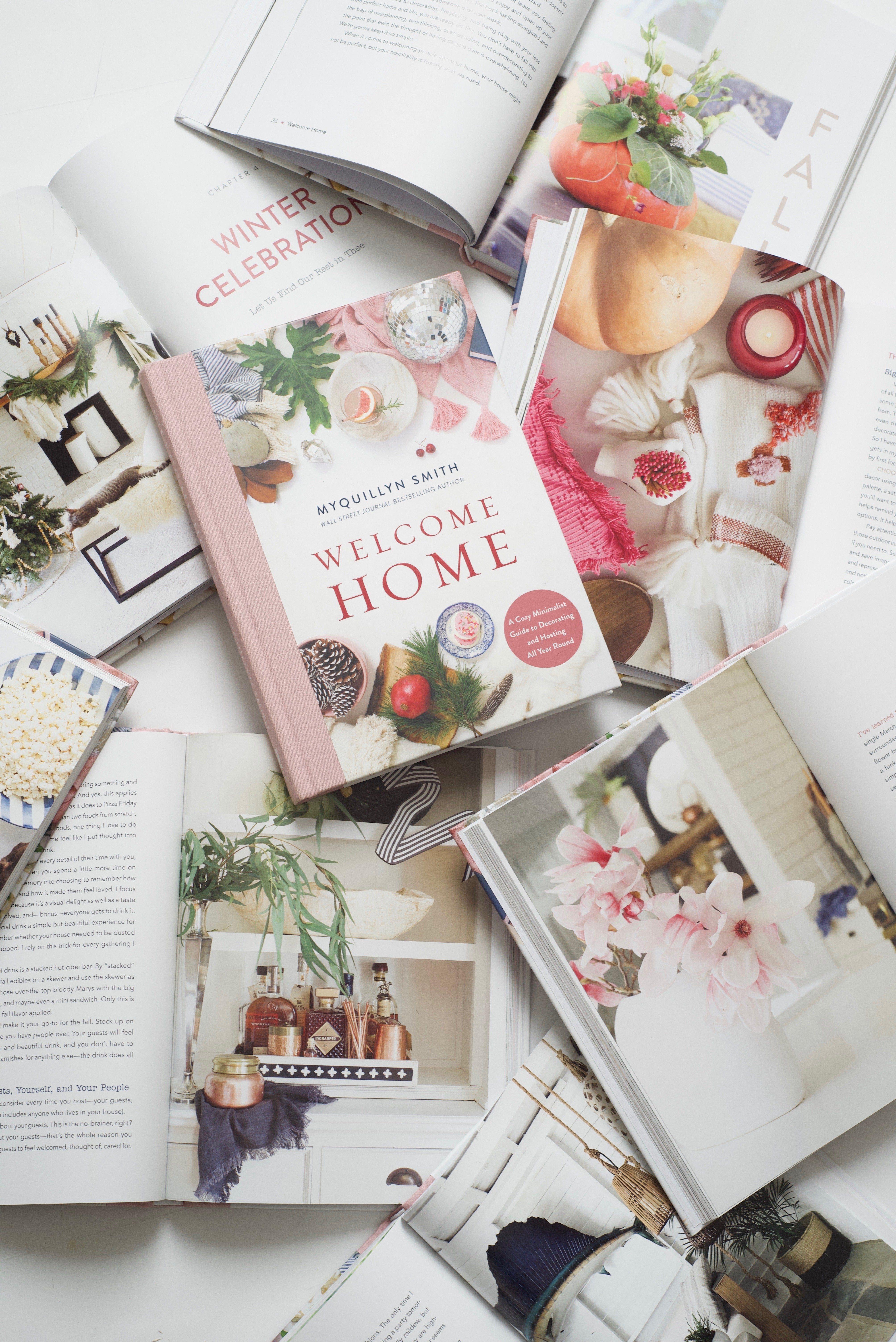 ---
Copyright 2020 Sarah Damm
Images (top to bottom): Matthias Cooper (2018), Pexels; courtesy of Myquillin Smith, all rights reserved.
About the Author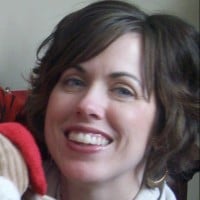 Sarah Damm is a Catholic wife and mother of six children, living in Minnesota. She spends her days running errands, helping with homework, and keeping up with laundry and the family schedule. Sarah loves her faith, coffee, and good books. You can find out more about her at SarahDamm.com.