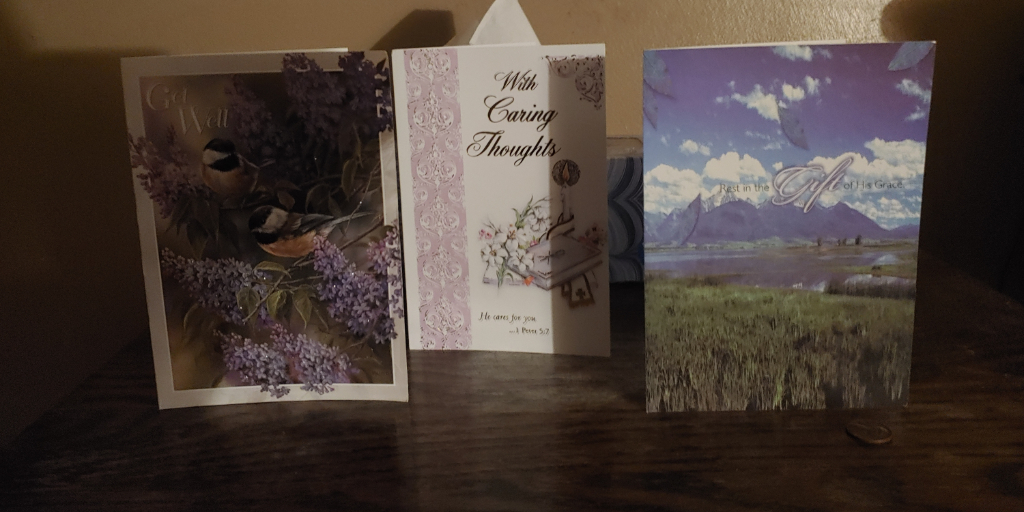 When Kathy Perusek was diagnosed with COVID-19, her son asked if she had learned anything. Turns out she did learn to appreciate life and her loved ones more.
COVID-19 has impacted so many aspects of our lives, some of its effects have been loneliness and isolation, separation from friends and family. It is apparent that we are divided over how to deal with Covid. I am a nurse, working in a pediatric practice. I know this disease is real, and it can be serious, causing death at times, mostly in the elderly or those who have comorbidities. I also know the death rate is a very small percentage of all cases. I take reasonable precautions, but I tend to be more relaxed and laid back, with the attitude that if I get Covid, I will cross that bridge when I come to it, probably recover from it, and build up natural immunity, as with any other flu.
I did have to cross that bridge.
I noticed that one Tuesday at work that I had an intermittent dry cough. I stopped by my dad's house after work to bring him a meal, and I wore a mask, in case I was sick. By the time I got home, I was so weak and exhausted, I could only drop into bed. I was off the next day, with worsening weakness, cough, congestion, shortness of breath, and fever. I had a virtual visit with my doctor, who sent me for a COVID-19 test the next day, on Thanksgiving morning. I had to accept my illness and my disappointment that I would not be spending this holiday with any of my family. The three of us, living at home, were isolating in our rooms. I had my room set up with masks, hand sanitizer, Kleenex, and all types of medicine. I donned my mask, the wearing of which I offered to God as a reparation for the sins of my mouth and tongue. The thought crossed my mind that I could die from this illness, and I accepted and offered this up as well, if it were God's will.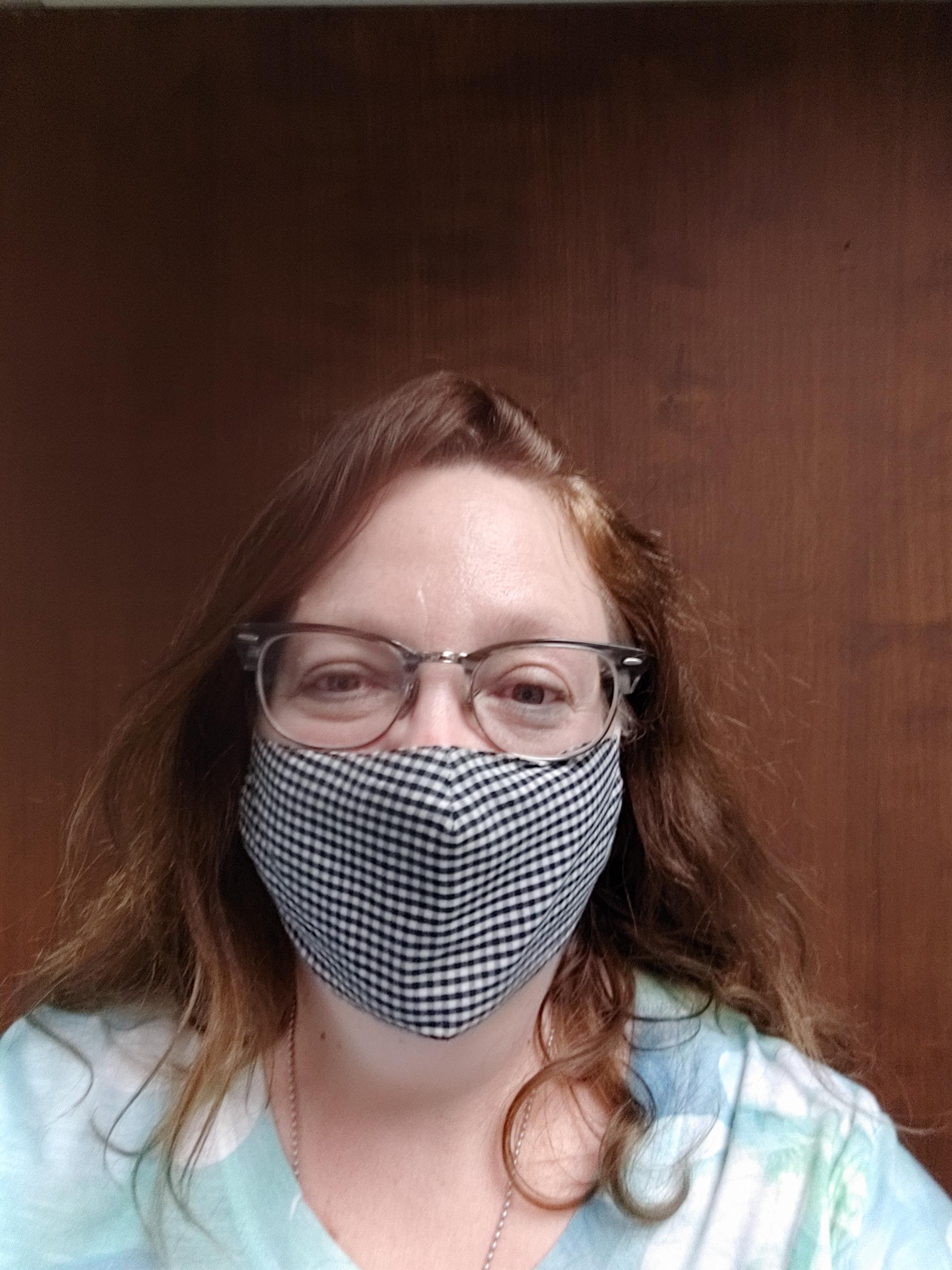 I received my positive test result on Friday. Since my husband and son had to quarantine, we learned to depend on others. Many friends and family offered to help us, to bring us food or run to the store for us. Some of our grown children went to pick up groceries and dinner for us. My husband kindly ran to the drive-thru pharmacy for me, to pick up medications the doctor had ordered to help my breathing and to treat a urinary tract infection I had developed. Little did I know that my husband was not feeling well either. He too was coughing, though he denied being sick. However, I noticed how much he was resting and sleeping. Later I found out that he had a fever, headache, and no appetite. He did not test, though we assume he had Covid as well. I learned things are not always as they appear.
The next day I had a scare. I started coughing so hard, for a moment I couldn't catch my breath, and I felt a hot burning sensation deep in my chest. I was terrified! After I calmed down, I told my husband and son that if this happened to me again, I would need them to call 911. I learned that even though I accepted that I could actually die from this, when it came down to being in a breathing crisis, I had to trust God to help me through. I remembered as a hospice nurse, how I had witnessed how God takes care of His own.
CLICK TO TWEET
What can I learn from this Covid pandemic, and how can I remain closer than ever to God, family, and friends? #catholicmom
I learned that my suffering can be a blessing in disguise. I was too sick to pray as I usually do, so I offered my sickness as my prayer. I was able to watch and listen to many of my favorite online Catholic speakers and learn more and become encouraged in my Faith. My symptoms of weakness, cough, shortness of breath continued for ten days, and worsened on day ten, with my breathing becoming more labored. My doctor sent me to the hospital for a chest X-ray, which thankfully was clear. With the help of a steroid, my breathing improved.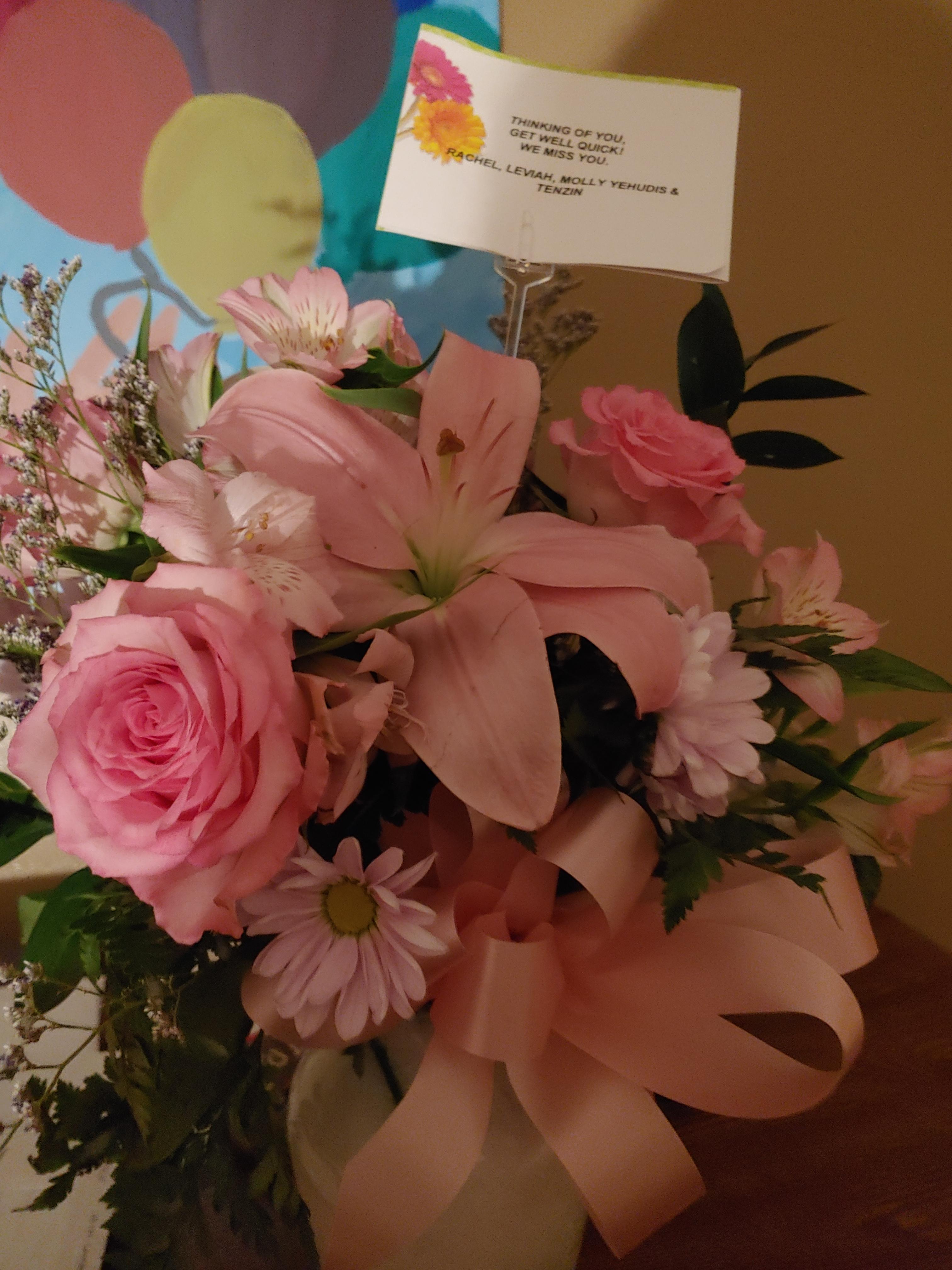 I also learned how many people were concerned about me and love me. Three of my friends brought over chicken soup, and Italian wedding soup. So many friends texted me on a daily basis, checking in on me. I was surprised by get-well cards in the mail. My coworkers sent me a beautiful bouquet of flowers, which really lifted my spirits!
For me, Covid was a blessing! I felt the Lord's nearness and provision for me, and gratitude for my life. I learned that each day is a gift, not to be taken for granted.
What can I learn from this Covid pandemic, and how can I remain closer than ever to God, family, and friends?
---
Copyright 2021 Kathy Perusek
Images copyright 2021 Kathy Perusek. All rights reserved.
About the Author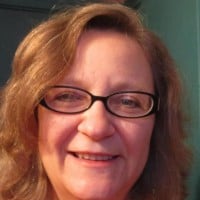 Kathy Perusek is a mother of seven children, and a grandmother. She was a stay-at-home mom until her oldest child graduated college. Kathy then returned to school, earning associate degrees in nursing and arts. She worked as an RN in a hospital, then for hospice; currently, she works in a pediatric practice. She is a former La Leche League leader and enjoys reading, singing, and babysitting.