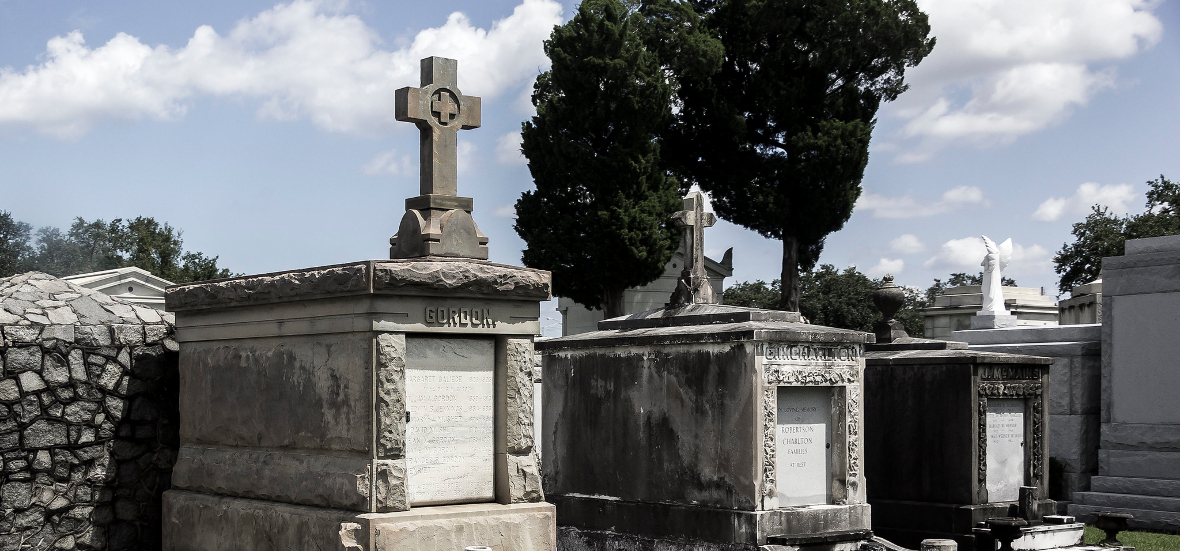 The sad reality of estate disputes makes Flávia Ghelardi wonder about the kind of inheritance she would like to leave for her children.
Flávia Ghelardi writes from Brazil in English and Portuguese. Vá para a versão em português.
We are living in a time of pandemic where people were forced to face death more closely and its consequences. Some people started to worry about "getting things in order" in case they died. They tried to organize the documentation of their material goods and outline an eventual sharing, also thinking about avoiding discussions between their heirs, who are usually their most loved ones.
Unfortunately, what we see most today are disputes between heirs. It does not matter if the deceased is rich or poor, the great majority of times, there is a fight and discussion over the inheritance. And if there are no assets to be shared, there may still be a fight to see who will pay the funeral expenses ... this is within the family itself!
This sad reality made me think about what kind of inheritance I would like to leave for my children. What is the heritage that really matters and will make a difference in their lives? We know that material goods are important for our survival, but what really matters, what will effectively bring lasting happiness, is our spiritual heritage.
In the same way that we can share our earthly goods, we can also share our spiritual gifts, those graces that we receive continuously throughout our lives to seek to carry out the mission that God the Father has entrusted to us. Since our Baptism, we have been part of the Mystical Body of Christ. As members of this Body, everything we do well reflects on all other members, especially those we love most.
The testimony that we see in the lives of many saints is that the search for holiness is "contagious." Those who fought to live virtues heroically, seeking to remove their defects and imperfections, were also able to experience here the influence of this lifestyle for the people they loved most. Saint Rita of Cassia managed to convert her husband and save her children. Santa Monica also saw the conversion of her husband and the sanctity of her son Augustine, who became a Doctor of the Church. Saints Zélie and Louis Martin are the parents of the great Doctor of the Church Saint Thérèse of Lisieux. Among their other four daughters, all religious, there is also one more, Léonie Martin, who is in the process of being beatified.
Thus, the best inheritance that we can leave for our descendants is our effort to develop all the talents that God has entrusted to us to fulfill our mission. It is to show that the time that we are here passes by very fast and that it must be used to build our abode in Heaven. When we leave, we will take nothing from here, except the good works that we did, precisely this yearning to love each day more and better God and our neighbor. The most incredible thing is that these same spiritual goods that we will present to our Eternal Father, the Just Judge, on the day of our death, are the ones that we can also leave to our heirs and that will effectively help them in their journey towards Heaven.
In the same way that we can increase the material goods we receive as an inheritance from our family, we can also increase and perfect our spiritual heritage. If we do not receive many spiritual goods, if our ancestors did not have the opportunities and knowledge we have to grow spiritually, we have an obligation to improve this heritage for our children. Take away what is not very good, eventually break some vicious circle and build on the foundation of grace. We need to assume this responsibility knowing that, as Fr. Joseph Kentenich said, "Your being and your life have an impact on them: they determine their misfortune or increase their happiness."
Alone we can never do it. But we have a whole Heaven that prays and intercedes for each one of us. We have a Blessed Mother who takes care, educates us, leads us by the hand. We have the Church, which gives us the sacraments, which strengthens and sanctifies us on this journey. We also have the promise that "everything works for the good of those who love God" (Romans 8:28). Let us try to love God with all our being and demonstrate that love through love for our neighbor, so that we can leave a holy inheritance.
We know that material goods are important for our survival, but what really matters, what will bring lasting happiness, is our spiritual heritage. #catholicmom
---
QUAL HERANÇA VOCÊ DEIXARÁ?
Estamos vivendo num tempo de pandemia onde as pessoas foram forçadas a encarar, mais de perto, a morte e as suas consequências. Algumas pessoas começaram a se preocupar em "deixar as coisas em ordem", para o caso de virem a morrer. Procuraram organizar a documentação de seus bens materiais e esboçar uma eventual partilha, pensando também em evitar discussões entre os herdeiros, que normalmente são seus entes mais queridos.
Infelizmente o que mais vemos hoje são disputas entre os herdeiros. Não importa se o falecido é rico ou pobre, a grande maioria das vezes, existe briga e discussão por causa da herança. E, se não há bens para serem divididos, ainda pode haver briga para ver quem pagará as despesas com o funeral... Isso dentro da própria família!
Essa triste realidade me fez pensar sobre que tipo de herança eu gostaria de deixar para meus filhos. Qual é a herança que realmente importa e fará diferença na vida deles? Sabemos que os bens materiais são importantes para a nossa sobrevivência, mas o que realmente importa, aquilo que efetivamente irá trazer a felicidade duradoura, é a herança espiritual.
Da mesma forma que podemos partilhar nossos bens terrenos, também podemos partilhar os nossos dons espirituais, aquelas graças que recebemos continuamente durante toda a vida para buscar realizar a missão que Deus Pai nos confiou. Desde o nosso batismo, fazemos parte do Corpo Místico de Cristo. Como membros desse Corpo, tudo o que fizermos de bem, reflete em todos os outros membros, principalmente naqueles que mais amamos.
O testemunho que vemos na vida de muitos santos é que a busca pela santidade é "contagiante". Aqueles que lutaram para viver heroicamente as virtudes, buscando afastar seus defeitos e imperfeições, puderam experimentar também aqui na Terra, a influência desse estilo de vida para as pessoas que mais amavam. Santa Rita de Cássia conseguiu a conversão do marido e a salvação de seus filhos. Santa Mônica também viu a conversão de seu marido e a santidade de seu filho Agostinho, que se tornou Doutor da Igreja. Santa Zelia e São Luis Martin são os pais da grande doutora da Igreja Santa Terezinha do Menino Jesus. Entre suas outras quatro filhas, todas religiosas, também há mais uma, Leonie Martin, que está em processo de beatificação.
Assim, a melhor herança que podemos deixar para os nossos descendentes é o nosso esforço para desenvolver todos os talentos que Deus nos confiou para cumprirmos nossa missão. É mostrarmos que o tempo que estamos por aqui passa muito rápido e que deve ser usado para construir nossa morada no Céu. Quando partirmos, não levaremos nada daqui, a não ser as boas obras que fizemos, justamente esse anseio por amar cada dia mais e melhor a Deus e ao nosso próximo. O mais incrível é que esses mesmos bens espirituais que apresentaremos ao nosso Pai Eterno, o Justo Juiz, no dia de nossa morte, são aqueles que também podemos deixar para os nossos herdeiros e que efetivamente vão ajuda-los em sua caminhada rumo ao Céu.
Da mesma forma que podemos fazer crescer os bens materiais que recebemos como herança de nossa família, também podemos fazer crescer e aperfeiçoar a herança espiritual. Se não recebemos muitos bens espirituais, se nossos antepassados não tiveram as oportunidades e os conhecimentos que possuímos para crescer espiritualmente, temos a obrigação de melhorar essa herança para nossos filhos. Afastar aquilo que não é muito bom, eventualmente quebrar algum círculo vicioso e construir sobre o alicerce da graça. Precisamos assumir essa responsabilidade sabendo que, como disse o Pe. José Kentenich, "o teu ser e a tua vida repercutem neles: determinam sua desgraça ou aumentam a sua felicidade".
Sozinhos nunca conseguiremos. Mas temos todo um Céu que reza e intercede por cada um de nós. Temos uma Mãe Santíssima que cuida, nos educa, nos conduz pela mão. Temos a Igreja, que nos dá os sacramentos, que nos fortalecem e nos santificam nessa caminhada. Temos também a promessa de que "tudo concorre para o bem daqueles que amam a Deus." (Rm 8,28) Procuremos amar a Deus com todo o nosso ser e demonstrar esse amor através do amor ao próximo, para assim deixarmos uma santa herança.
---
Copyright 2020 Flávia Ghelardi
Image: Dawlad Ast (2016), Flickr, CC BY NC 2.0
About the Author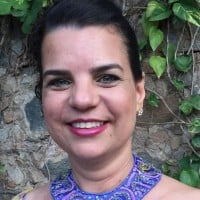 Flávia Ghelardi is the mom of four, a former lawyer already "promoted" to full time mom. Flávia published her first book FORTALECENDO SUA FAMÍLIA and is a member of Schoenstatt´s Apostolic Movement. Flávia loves to speak about motherhood and the important role of women, as desired by God, for our society. She blogs at www.fortalecendosuafamilia.blogspot.com.