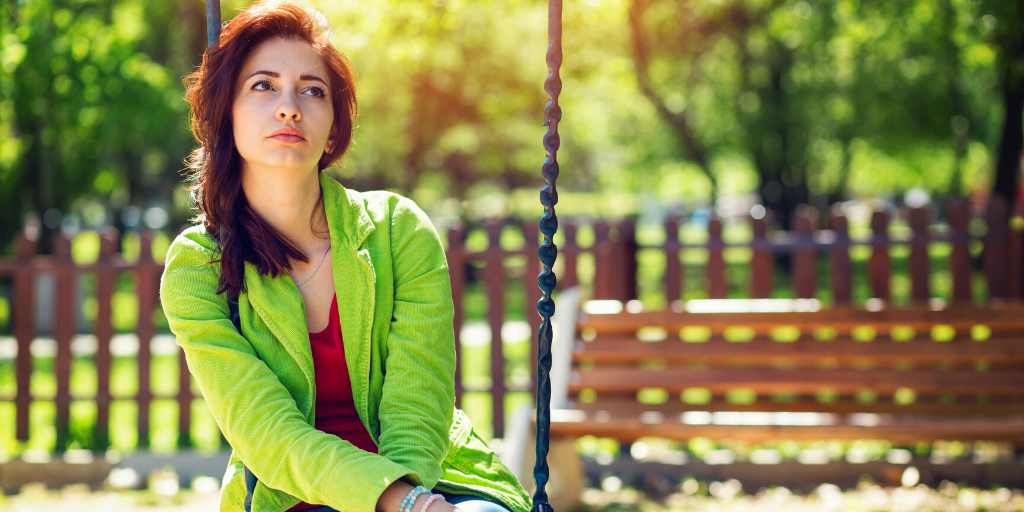 When she confessed to uncharitable thoughts, Merridith Frediani was given a penance worthy of incorporating into her daily life.
---
We were on one of three 737s that had disgorged its passengers in the small Cozumel airport. We were trading Wisconsin March for Mexico March and after a day of travel, were excited to get to our resort and get to the beach. Like many buildings in Mexico, this customs office had big open doors and the warm day was calling.
Sadly, there were just two customs agents processing through the hundreds of travelers with the same goal as us. It was a line with little hope of being anything other than long, tedious, and a test of my charitable nature. Turns out, my charitable nature isn't as charitable as I want it to be. After 45 minutes of wending our way through the serpentine line I was getting aggravated. I told my husband, "I don't think I like humanity."
His tired face said it all: no kidding. That's no surprise to anyone. His more gracious words were, "No you don't."
I want to like people. I really do. But I struggle. In that line, on that day, there were a hundred people between me and my vacation and it was getting to me. The girl in front of us hadn't known a shower in several days and the guys behind us were obnoxious. All the people were grating on all my nerves and my thoughts were most uncharitable.
Jesus asks us to love our neighbors over and over in the Gospels. Loving your neighbor as yourself is the second greatest commandment. It's also the hardest because loving my neighbors means wishing the best for them. Perhaps even being willing to sacrifice my own comfort for them; putting them first instead of wishing they would get out of my way.
Acknowledging our human brokenness is big in Catholic parlance these days. Recognizing that people are messy helps me deal with some of the weirdness that comes my way. But, and there's always a but, it seems that often this recognition and acknowledgement doesn't dull the sharp feelings of irritation that creep into my heart when I encounter these broken, messy people. More often lately, those sharp feelings feel sharper.
So faith, hope, love remain, these three; but the greatest of these is love. (1 Corinthians 13:13)
Faith gets me through each day. Hope keeps me going when it seems we are living in a dystopian future. Love, though, that's the one that gives me pause. I am finding it harder and harder to love others and desire only good for them when there is so much evil marching around masquerading as tolerance. On a macro level it's hard to love those who tout these damaging ideologies that are tearing apart our society. On a micro level, it's hard to love those who challenge my patience merely by being a flawed human being and that's hypocritical because I too am a flawed human being who stinks at loving. The irony.
Here's what I want.
I want to see Jesus in those around me.
I want to see Him and believe He is in there most particularly in the people with whom I disagree or who support ideas with which I disagree.
I want to remember that we are all here, living in a broken world, as imperfect humans on a journey toward our salvation.
I want to remember that I am not better than others.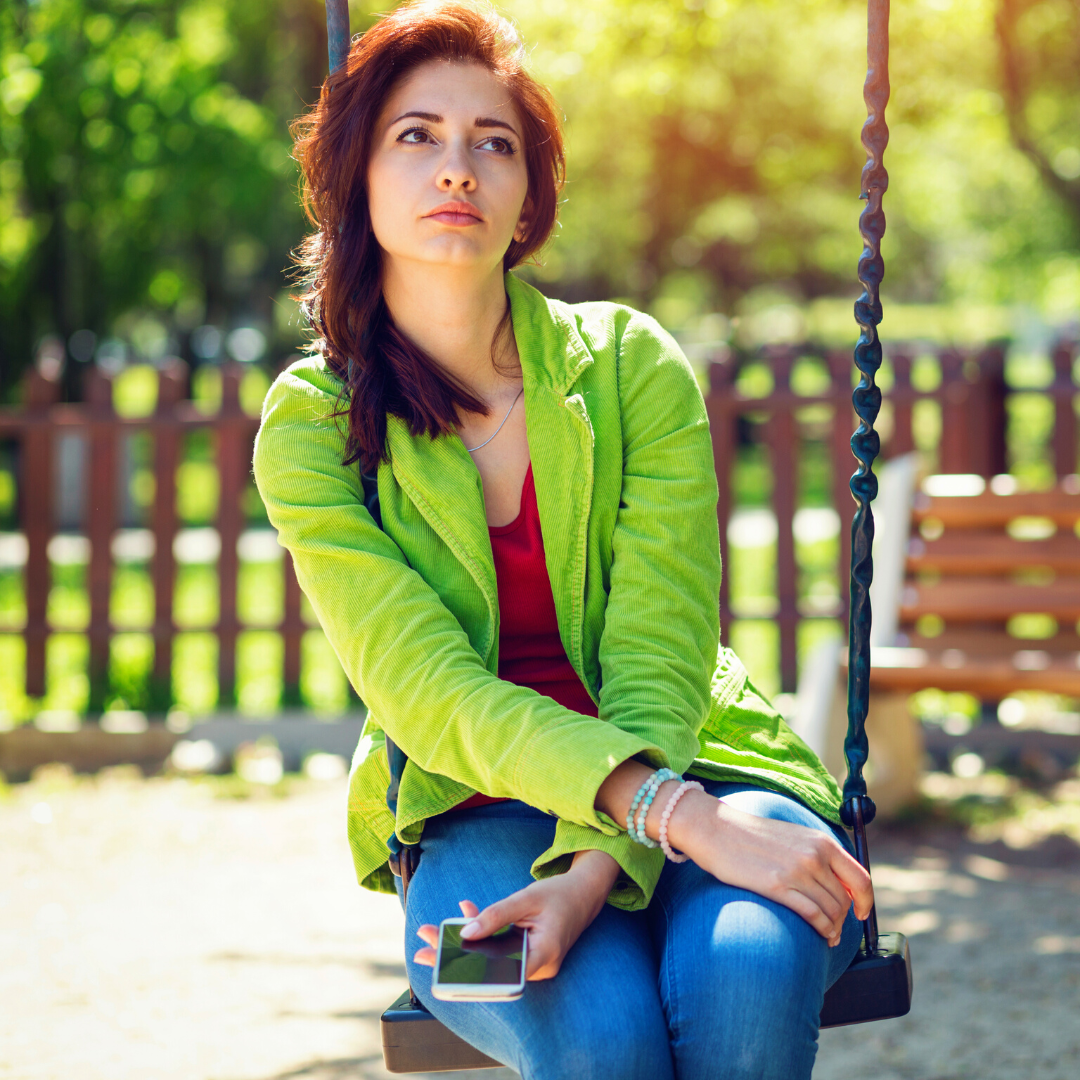 Click to tweet:
Faith gets me through each day. Hope keeps me going when it seems we are living in a dystopian future. Love, though, that's the one that gives me pause. #catholicmom
I took this to confession recently and my penance was simple but worthy of incorporating into my daily life. The priest asked me to find ten people and say a Hail Mary for each one. He encouraged me to look around the church and select people I don't know as some of the recipients. As I worked my way through the prayers, I felt myself calming down and I decided that this is a practice I need to continue. I resolved to go to the Virgin Mary in this way when I feel myself becoming uncharitable and ask for her intercession both for me to be more loving and for that person for whatever is challenging for him or her.
Where I was discouraged, I am now hopeful. Mary has always been a source of comfort when I've cried in her skirts and I believe that in turning to her in this way, I will gain a softer, less critical, more charitable heart. I know what she wants for us all is to be more like her Son and her prayers are powerful. I believe in her belief.
The greatest of these is love.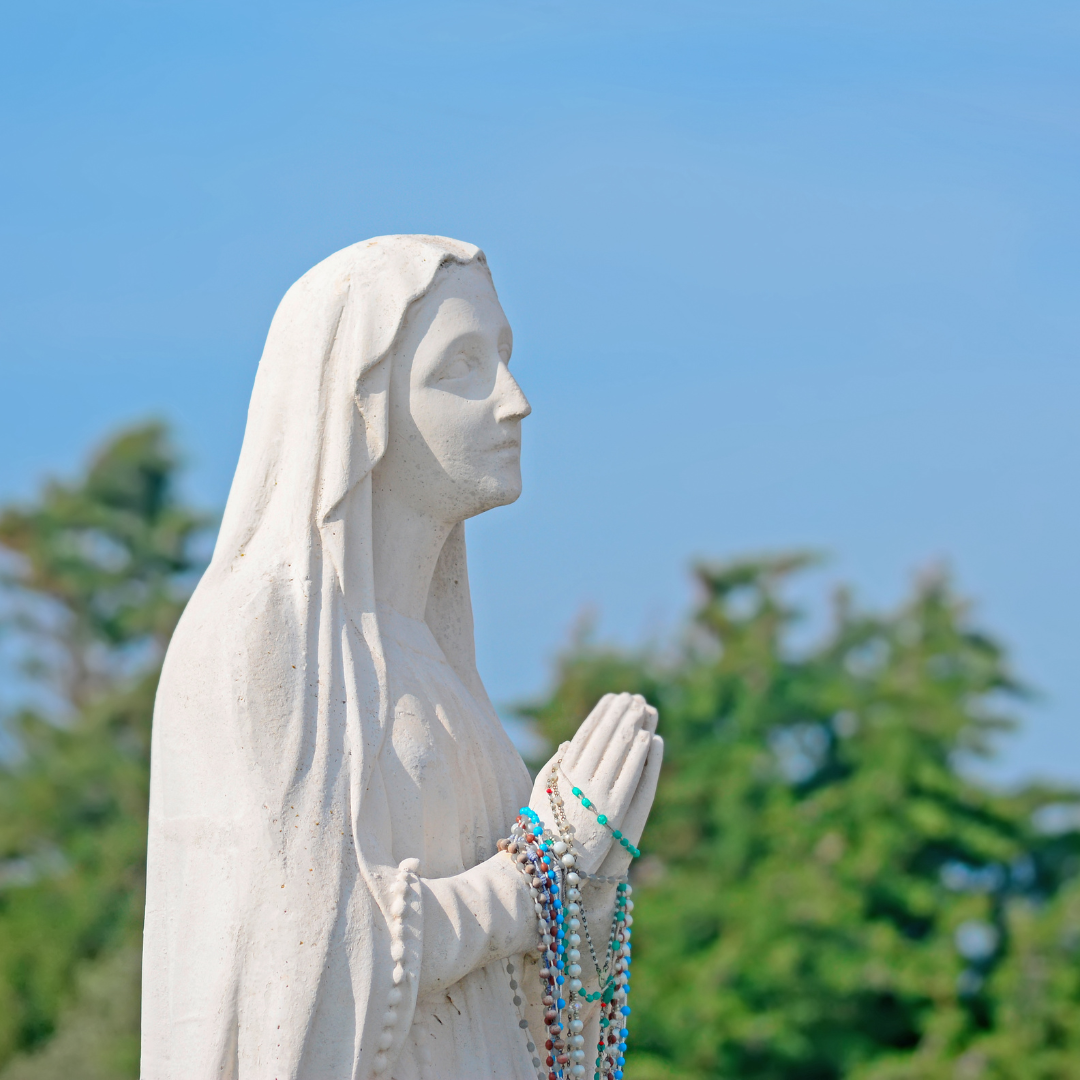 ---
Copyright 2022 Merridith Frediani
Images: Canva
About the Author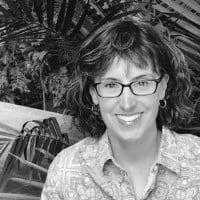 Merridith Frediani loves words and is delighted by good sentences. She also loves Lake Michigan, dahlias, the first sip of hot coffee in the morning, millennials, and playing Sheepshead with her husband and three kids. Merridith writes for Catholic Mom, Diocesan.com, and her local Catholic Herald. Her first book, Draw Close to Jesus: A Woman's Guide to Adoration, is available at Our Sunday Visitor and Amazon. You can read more at MerridithFrediani.com.