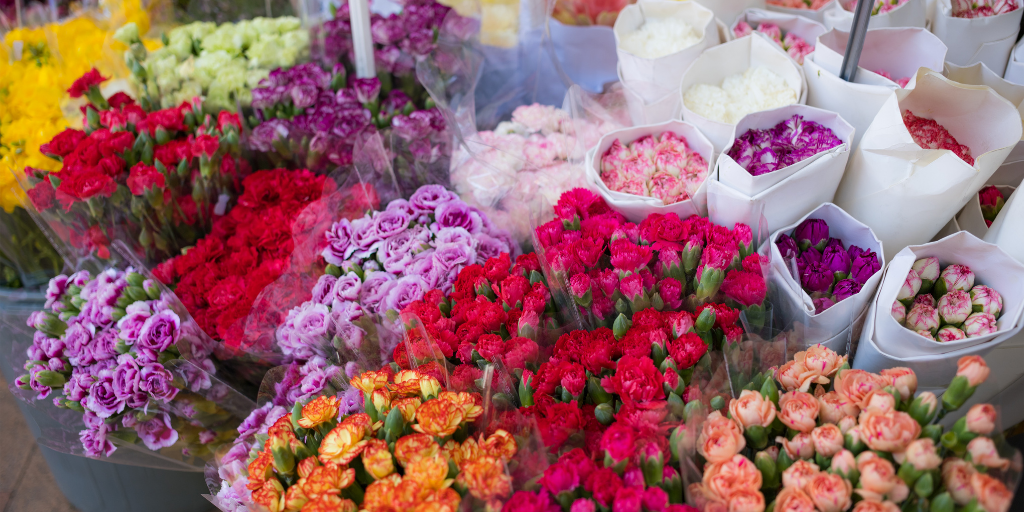 Elizabeth Tomlin ponders our tendency to cover up or compare God's gifts to us, rather than celebrating them.
Is it spring where you live? As I write from the Pacific Northwest, the cherry blossoms are showing off, daffodils are in their prime, and the tulips are ready to burst open. This Easter Season is gorgeous with color and aroma.
My family and I meandered through Seattle's famous Pike Place Market last week. The Market boasts rows of flower booths, fish mongers selling their daily catches, and the iconic first Starbucks store, for which the entry line stretches more than two blocks.
Perusing the wares, I could not resist going home with a bouquet of fresh flowers. I was attracted to this bouquet of tulips and daffodils because it was so vibrant, and I had never seen a bright orange daffodil before. Have you?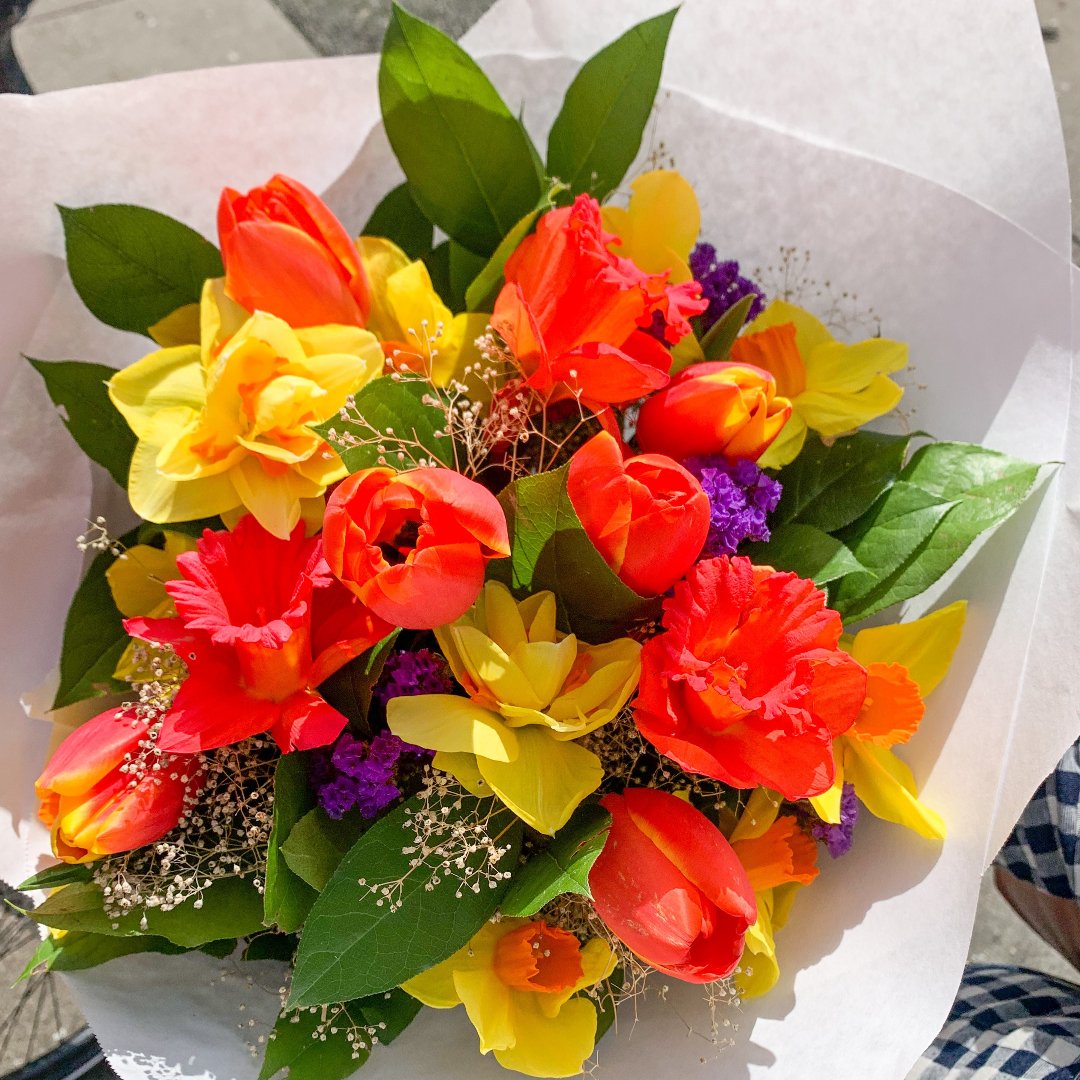 Fast forward, upon returning home, I cut the flowers to display on the dining room table and I noticed that the delicate, orange daffodil petals were spray painted! I was disappointed. The beauty of a daffodil is captivating on its own. Perfect as one of God's creations. Why spray paint it? I felt duped.
But this got me thinking: How often do we disguise ourselves to look or act like something different? How often do we expect, or even coach other women toward being something other than who they are? Something more desirable. More on trend. More likable. Something that's not actually more but just other than our authentic selves.
These poor, painted daffodils drew me to the words of St. Thérèse of Lisieux and reminded me that our uniqueness is something to celebrate.
St. Thérèse had a spirituality of serving God in her "little way," with simple acts. However, she wondered why God does not give the same graces to everyone. Jesus revealed to Thérèse that each person, like every flower that God creates, "has a beauty of its own." She came to understand that "the splendor of the rose and the lily's whiteness do not deprive the violet of its scent nor make less ravishing the daisy's charm." Together, we form a vibrant and fragrant bouquet, and God delights in each one of us. No matter your looks, talents, popularity, or abilities, "Just as the sun shines equally on the cedar and the little flower, so the Divine Sun shines equally on everyone, great and small." (Story of a Soul, 4)
St. John Paul II also praised the unique ways that God created women and thanked us for serving with our gifts. In his Letter to Women, John Paul thanked us as mothers, wives, daughters, sisters, workers outside the home, consecrated women, "and in fact all women."
Click to tweet:
We honor God when by being exactly who He created us to be. #catholicmom
Sadly, we sometimes fall into the temptation of yielding to self-doubt or insecurity. We feel tempted to compete with one another, or to compare our gifts, or to cover them up like a painted flower. This can lead to pride, jealousy, or envy. Sometimes we even criticize ourselves for not being gifted enough, or for not doing enough, as if the number of tasks we can accomplish are measures of our worth or value. This can lead to a lack of charity toward ourselves or ingratitude for failing to appreciate all that we are. We end up wasting time trying to feel good enough or worthy enough, instead of claiming our own dignity, beauty, and value.
We honor God when by being exactly who He created us to be. As Thérèse wrote in Story of a Soul:
It pleases [God] to create great saints, who may be compared with the lilies or the rose; but he has also created little ones, who must be content to be daisies or violets, nestling at his feet to delight his eyes when he should choose to look at them. The happier they are to be as he wills, the more perfect they are. (4)
Consider your own beauty today. How has God gifted you? Is there something you're trying to hide from the world? Pray for the graces to let it go. For a challenge, consider someone with whom you have a challenging relationship. How has God gifted that individual? Pray for the graces to see the beauty with which God has bedewed each person.
---
Copyright 2021 Elizabeth Tomlin
Images (from top): Canva Pro; copyright 2021 Elizabeth Tomlin. All rights reserved.
About the Author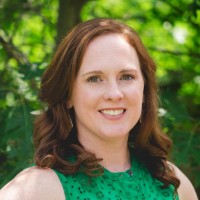 Elizabeth is the author of Joyful Momentum: Building and Sustaining Vibrant Women's Groups (Ave Maria Press), General Counsel for the Archdiocese for the Military Services, USA, and director of stewardship for the Military Council of Catholic Women, where she previously served as the president and as director of faith formation. Elizabeth is a catechist and speaker, and blogs at JoyfulMomentum.org.