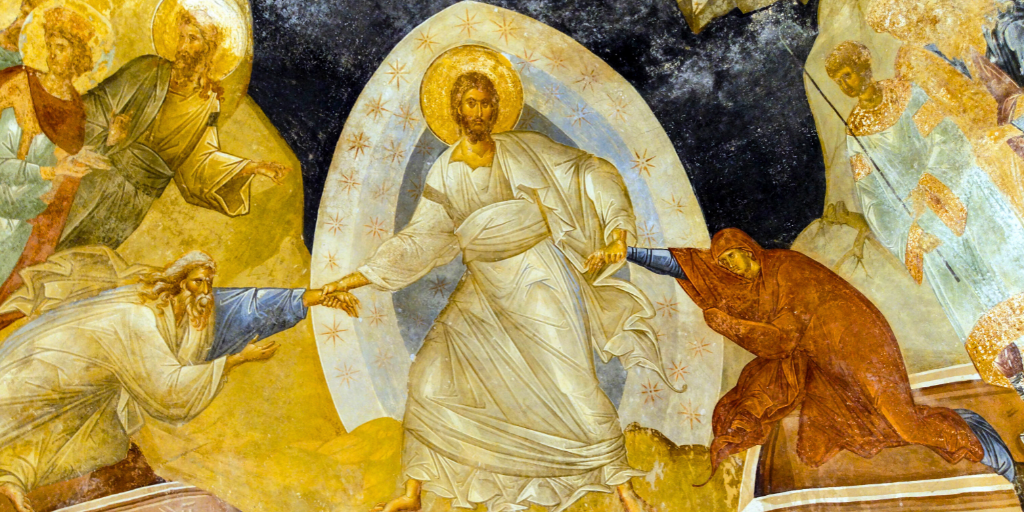 Debra Black ponders the connection between the Resurrection and the grace of God.
---
We were indeed buried with him through baptism into death, so that, just as Christ was raised from the dead by the glory of the Father, we too might live in newness of life. (Romans 6:4)
It is the conundrum of our human existence that we simultaneously dwell on our past and our future. As a small child we are asked "What do you want to be when you grow up?" Middle- and high-school years see us thinking about careers and planning for a college degree that will land us there. Once graduated from school, we look for ways to advance in income, authority, and prestige. Throughout all this, as we accumulate wounds from life's challenges and trauma, we dwell on some aspects of our past while suppressing others.
But what about the present?
Eighteenth century Jesuit Fr. Jean Pierre de Caussade taught that grace lies concealed in precious moments throughout our day as we attend to our duties. It is only those to whom the gift of faith has been given that see and enjoy this 'sacrament' of the present moment. Our duties are like the shadow of something unseen but hidden therein—grace. If we always endeavor to seek God's will and are faithful to it, lovingly accepting that which God sends or permits in our lives, we are living in this grace.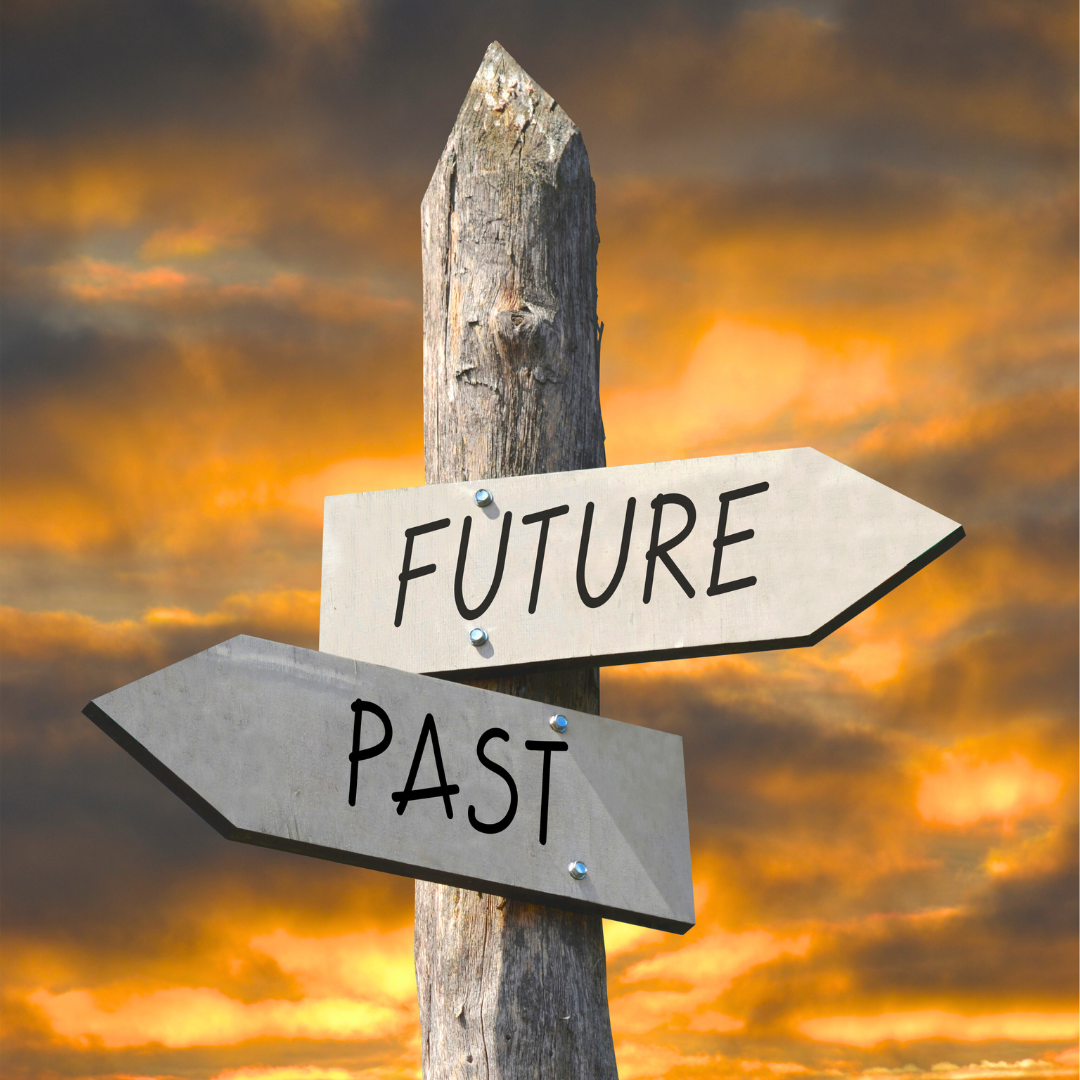 This grace may remain unseen as our minds are confused and our vision blurred by trials and challenges. These can block our view of all that is good in our life. These are the times for new growth in confidence, steadfastness and, most importantly, trust in Him. We come to know Jesus more intimately, thus coming to know the Father too. Our Father God knows and loves us to the deepest detail and has created us to know and love Him in return.
Where sin increased, grace overflowed all the more. (Romans 5:20)
Our battle with sin and woundedness continues. The virtues and gifts of His Spirit, infused into our soul at Baptism, are ready to be enacted but are confined by our vices and old habits. But this need not sink us into despair. God already has prepared a storehouse of grace to carry us through each battle, big and small. He wants us to unburden our worries, troubles, and vices upon His cross so that His Spirit of peace may grow and blossom within. It is His unending love for us that will renew us in mind, body, and spirit. Our mind will seek only His truth and our judgement will be perfected. Our body will have newfound strength to persevere in fidelity to Him, and our spirit will rest in His peaceful presence.
Click to tweet:
It is our hoped-for future in paradise that secures us in the present. #CatholicMom
As we celebrate the Easter octave, we have opportunity to embrace our own type of resurrection; a paradigm-shifting transformation of soul. It is the dawn of our new creation in Christ. We are an Easter people, a resurrection people, awaiting that day when all people are restored to perfection and all of creation lives in song of praise. It is our hoped-for future in paradise that secures us in the present.
This is the paradigm shift that God desires for us this Easter season: to realize we already live where grace abounds.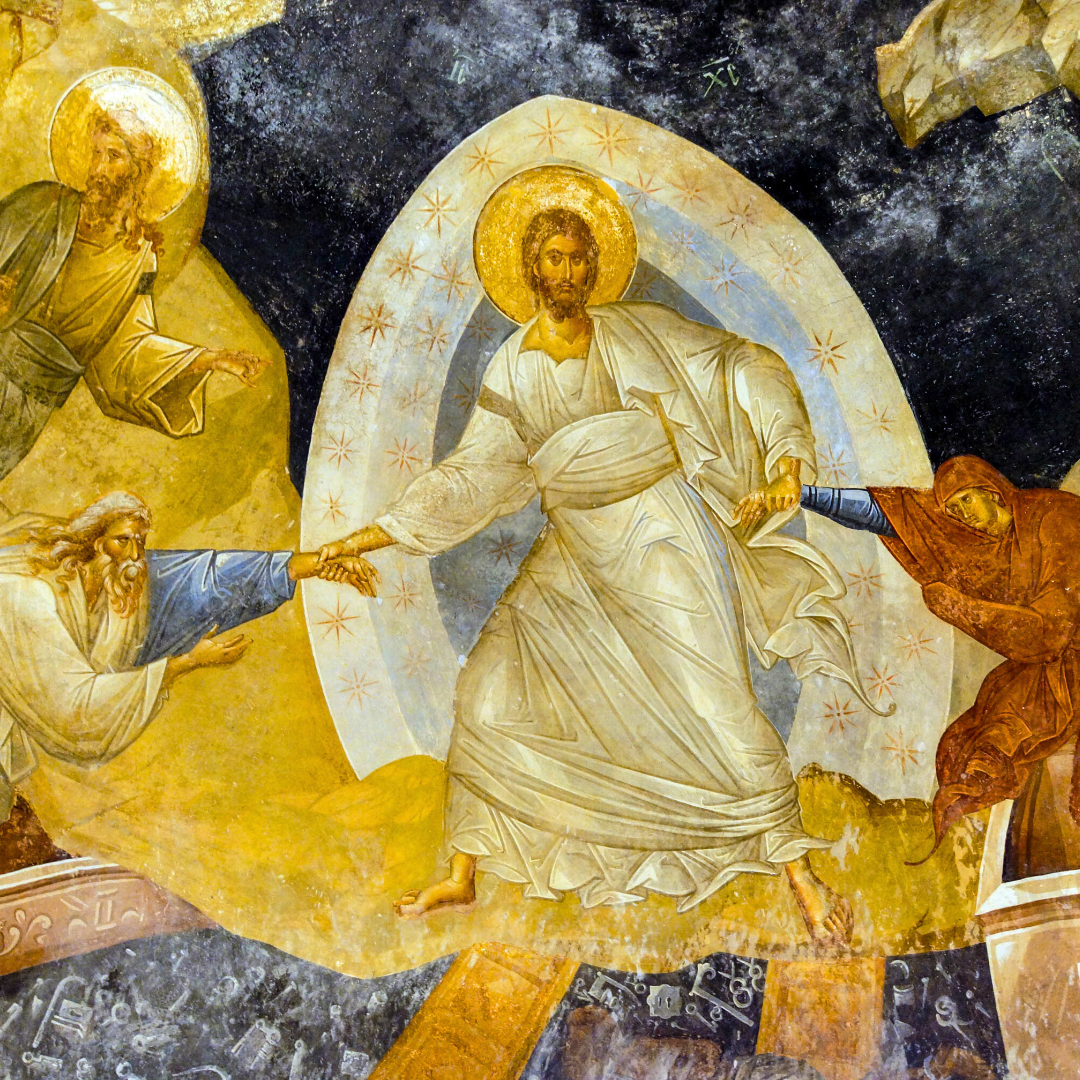 ---
Copyright 2023 Debra Black
Images: Canva
About the Author