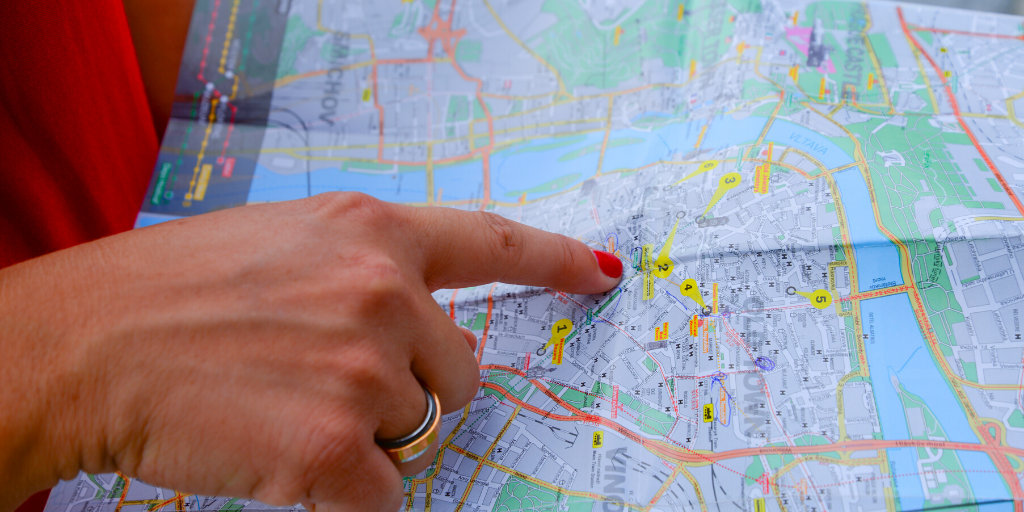 Courtney Vallejo shares three lessons in faith she is learning in the midst of a time of uncertainty for her family.
---
In July of 2020 I wrote an article called "Going Where He Sends Me" where I talked about how God had orchestrated my family's move to Arizona in what was a pre-pandemic planned move, but occurred in the midst of the chaos of May of 2020. My husband was offered a spot to earn a doctoral degree in wind band conducting from Arizona State University, and so at the ages of 39 and 42, having lived our whole lives in California, we uprooted our three kids and moved to Gilbert, Arizona for a two-year doctoral program.
Here we are, almost in May of 2022 and the two-year program is quickly coming to an end, but the Lord has yet to reveal to us where He's sending us next. I'm not a very patient person, to say the least, and I struggle with being a control freak, so this little "adventure" has taught me all kinds of lessons.
Lesson 1: I'm not in control.
This seems like something I should already know, but just because we know things, doesn't always mean we believe them. Searching for and applying for jobs has been an adventure in and of itself. My husband spends hours filling out applications, and sometimes never hears anything. He's gotten some interviews and it's required hours of traveling and being apart from our family. We each had areas we thought we wanted to live in or jobs that we thought would fit our "requirements," but the process of applying for jobs is really one outside of our control.
We are not in control of ensuring he gets an interview; we're not in control of deciding when these interviews are; we barely even have control over flight times because of the times when he has to be on campus for these interviews. Finally, we definitely don't have control over whether he'll even be offered the job. BUT we do have control over offering it all to God. We have the ability to hand over our worries and fears and questions and doubts over to God. We have the ability to allow Him to lead, but that requires us to get out of the way.
For me, the Surrender Novena has been instrumental in this! Every day it reminds me of how to hand over control and each day it seems to be what I'm struggling with, reminders that God is in control of the details, reminders that worrying doesn't help the situation at all. The novena is a gem and one that can be repeated as soon as it's finished.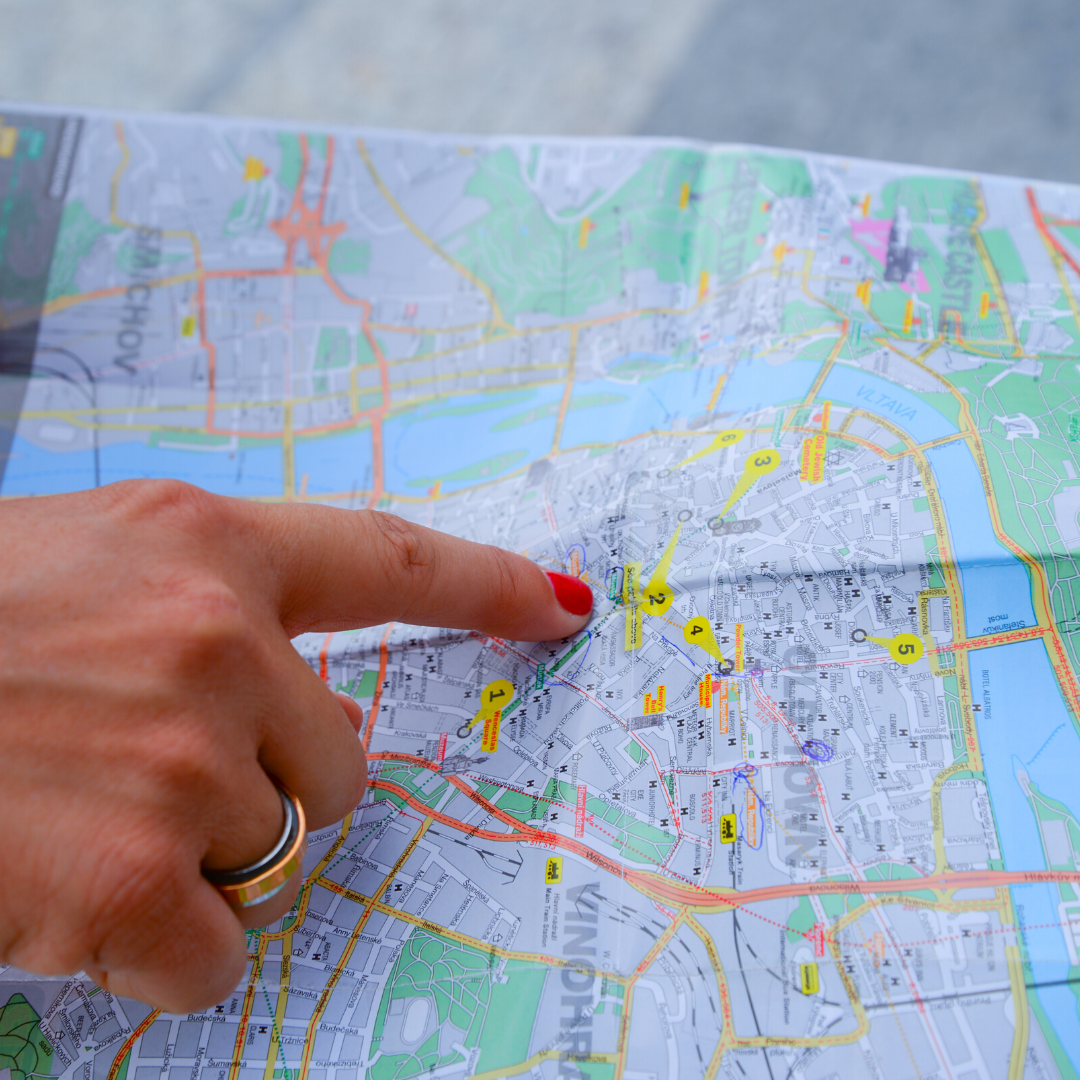 Lesson 2: I need to trust God.
Again, this is something I've known for years, but putting it into practice is harder than I expected. Countless times in this job search, I've told the Lord to take control and I'll go where He sends me, and then I start to take over the search. I begin looking for houses and schools in the new areas and taking care of all the details in case He sends us there, but I get ahead of myself and start to worry. I think if I have all the "things" figured out then the move will be OK and I can trust God to send us there. I think I just have it backwards—and He continues to remind me that He has our family and that He'll take care of it.
At some point, this move may require blind trust, and that makes me think about what God has already done for our family. I reflect on how He brought our family together, first by the amount of things that had to occur to bring my husband and me together, and then the way He carved our path to bring our kids home through adoption, and finally how He placed us in Arizona and the beautiful community He's gifted us with. To rebuild may be another struggle, but I can trust that wherever He sends us, as long as we're letting Him lead and not ignoring His plan to follow our plan, that we'll end up in the best place for our family. In the last few months, I've come across the Litany of Trust, composed by Sr. Faustine Maria Pia, SV (of the Sisters of Life). The words of this novena are incredible, it's like everything my heart always says! For Lent, I got the Kindle version of the 30-day personal retreat book that goes through the Litany. It has beautiful reflections and explanations.
Coming across the litany reminded me how God provides support through this journey. He kept showing me the word trust, and then giving me resources to grow deeper in it with Him. I picked up Father Michael Gaitley MIC's 33 Days to Merciful Love off my shelf one day. I read the book a few years back, but thought Divine Mercy Sunday was coming up, so I grabbed it and began reading, and week one is entitled "What is Trust." I just laughed at how God continued to show me the word!
Lesson 3: God wants what's best for me.
Not growing up Catholic, it's taken me a lot of years to begin to understand God's unconditional love. I've realized that I projected a lot of my relationship with my earthly father onto God the Father. I thought I had earned God's love. I thought if I acted a certain way, or did certain things, that I could "convince" Him to give me what I wanted. Experiencing a journey like job searching and life changes, has shown me that if I let Him be in control and trust in Him, that I can then live the life that is best for me, the life that He wants for me.
He is a parent, and I can relate to wanting what's best for my own children, but I also know that what I think is best for them may not be something they think is the best. I know they have to eat vegetables and exercise and they think I'm mean when I make them turn off the TV and go outside, but I know it's what's best for the bodies. They may not always want to pray or go to Mass, but I take them because it's what's best for my soul. Compared to God the Father, I'm light-years away in my parenting, but being able to relate my parenting desires to His has helped me see why He has things come into my life.
The biggest breakthrough in this process has really been realizing that I'm His daughter and He's my Father. During Lent, I went to Adoration each day. Our church is just down the street and has perpetual Adoration, so there really isn't an excuse for failing to stop in. Sometimes I would stay five minutes, other times 30; it just depended on how much time I had each day. My Type-A personality wanted to do the exact thing each day, to check the box, but I surrendered control and was grateful I could squeeze a daily visit in. While sitting with Him, I just sat and looked at Him and let Him look at me. I imagined Him holding my face in the palms of His hands. I let Him be my Father. I know because He loves me and created me that He wants what's best for me; I just have to realize that what He thinks is best may be different from what I think is best, but that as my Father He knows what I really need, better than I do.
Click to tweet:
We have the ability to allow God to lead, but that requires us to get out of the way. #catholicmom
So for now, my husband will continue his job interviews, and I'll continue trying to make my children's day to day life as "normal" as possible in the chaos. I'll begin packing things up slowly to anticipate a move in the next few months. I'll have to wait to know where these boxes are going, but for now I can just breathe, knowing He's got us and if we let Him lead and trust in His plans, we'll end up in the best place for us.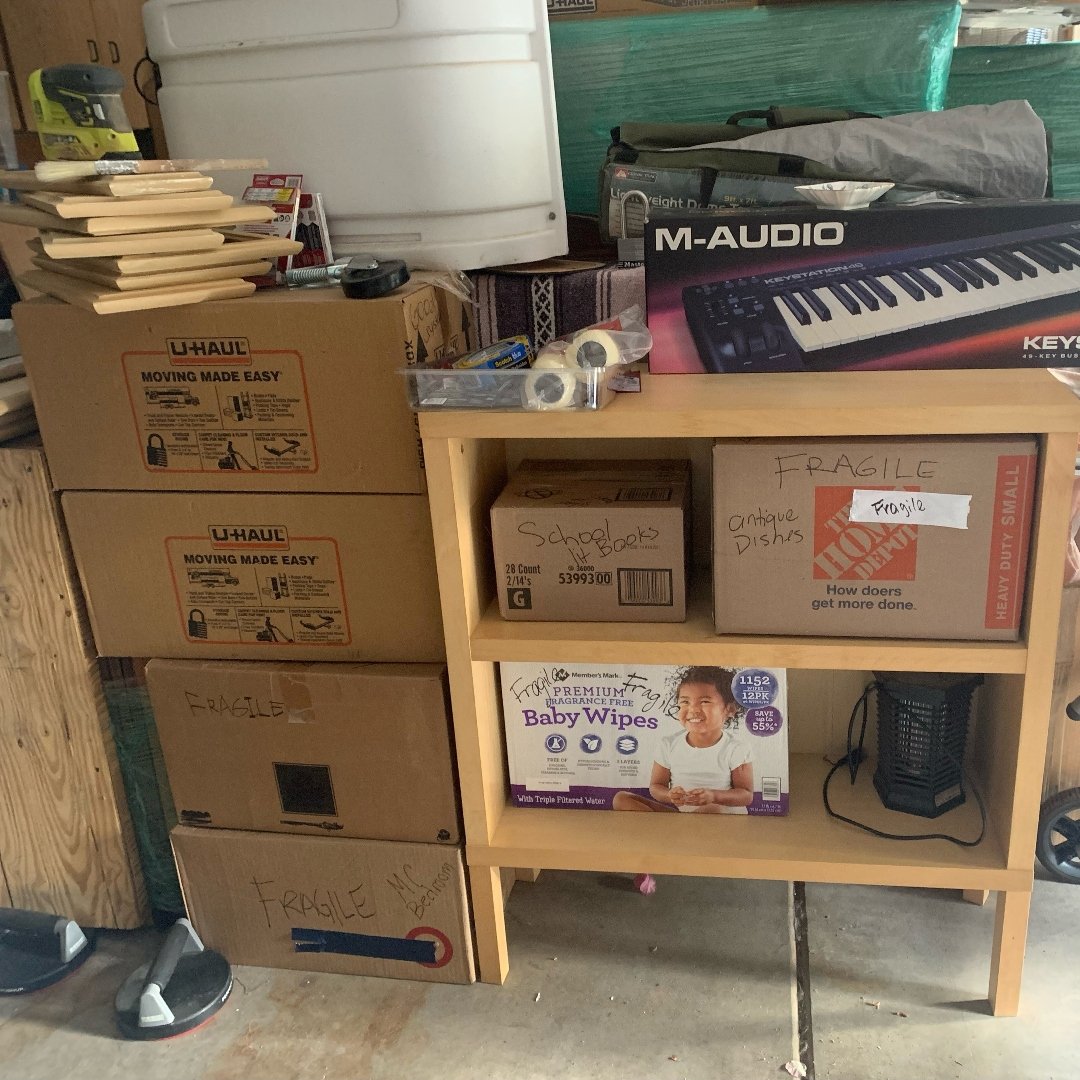 ---
Copyright 2022 Courtney Vallejo
Images: Canva Pro; (bottom) copyright 2022 Courtney Vallejo, all rights reserved.
About the Author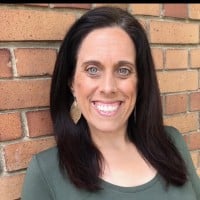 Courtney Vallejo is a convert to the Catholic faith. She and her husband are homeschooling parents of three adopted children. She loves speaking at women's groups and Catholic conferences! Courtney is a Barton tutor for Dyslexic children. She writes for her own blog, CourtneyVallejo.com. She is also the co-founder of AMomRevolution.com and has a master's degree in Film Production.