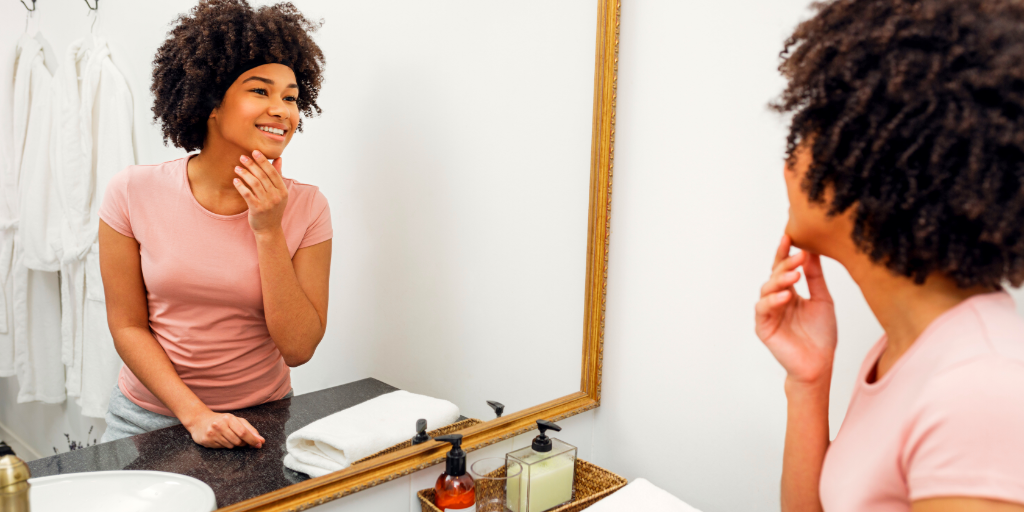 Nikki Lamberg tackles a reader question about looking good and feeling pretty, even if you don't leave the house all day.
---
We recently received a request from a Catholic Mom reader for easy ideas for stay-at-home moms to feel pretty and stay motivated to look good for their husbands. When I got to thinking about this request, I couldn't help but think about how much I wanted to help this mom. It's not just about the idea of feeling good about yourself for others, but more importantly the need to feel good for you as a woman and as a mom.
Hair
How easy it is to throw our hair up, pull on some leggings and an over-sized shirt and call it a day. I get it! I've been there too. But there are many small things you can do to change that style if it's something you are wanting to do.
It's generally not possible for me to shower in the morning before work because my husband leaves by 6 AM, so I like to shower at night. This allows me to be ready to go for the morning without the extra 10 minutes it takes to shower. You can either blow dry your hair or let it air dry during the night, and voila! your hair becomes a blank canvas for you. I love throwing some styling mouse in and curling my hair. I have long, thick hair so sectioning it in three layers, doing one layer at a time, works great. Take the bottom layer, spray with hair spray to help the curls hold, and go. Repeat for the top three layers, give it another good spray and hello, beachy curls.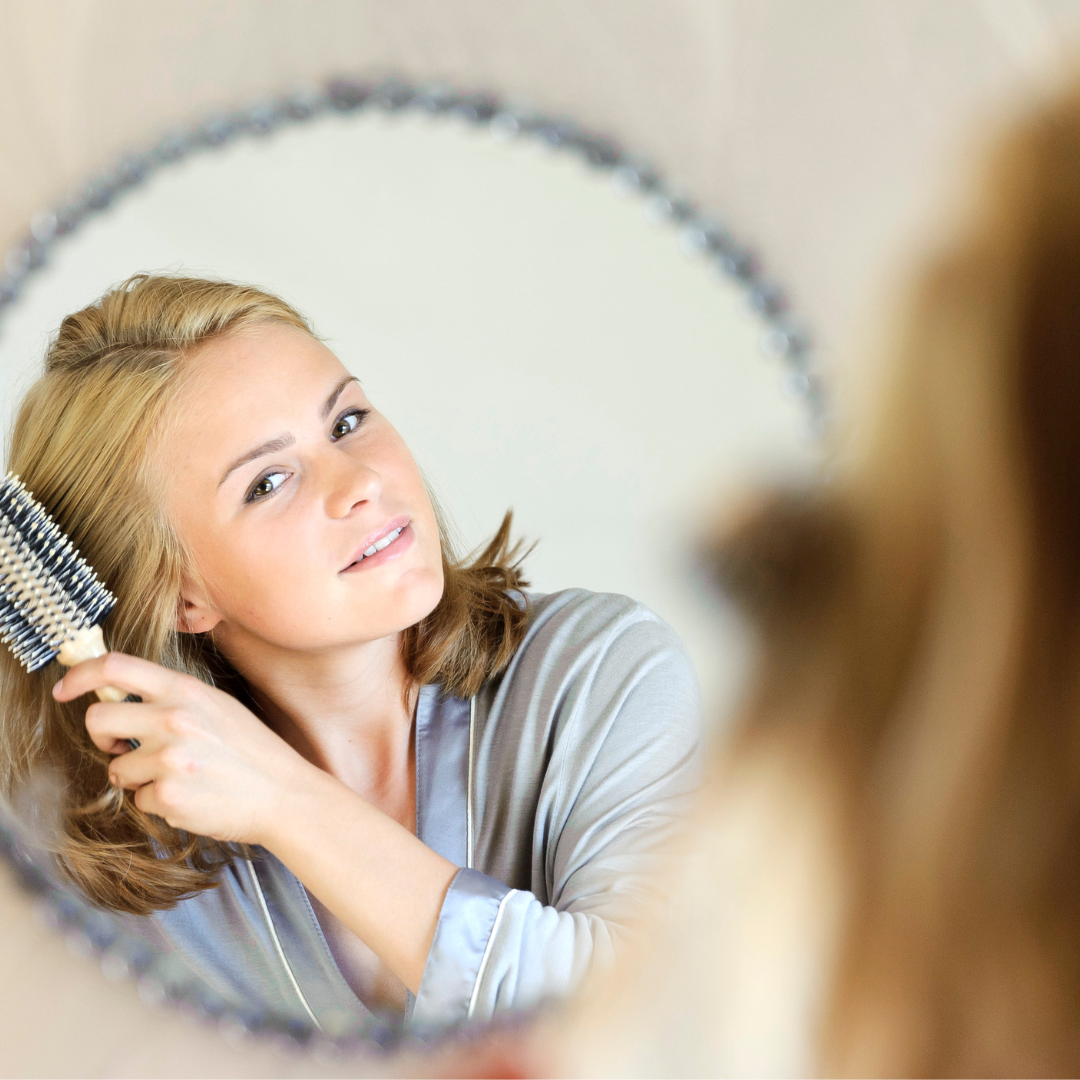 Wardrobe
I love a great pair of leggings and oversized sweater, but if you're wanting to try something else, try picking out your clothes the night before. This sounds like a great idea, and I'll admit I am not great at it, but it works great especially if you're crunched for time. It certainly saves you from rummaging through clean baskets of clothes to find that one pair of pants that you want in the morning.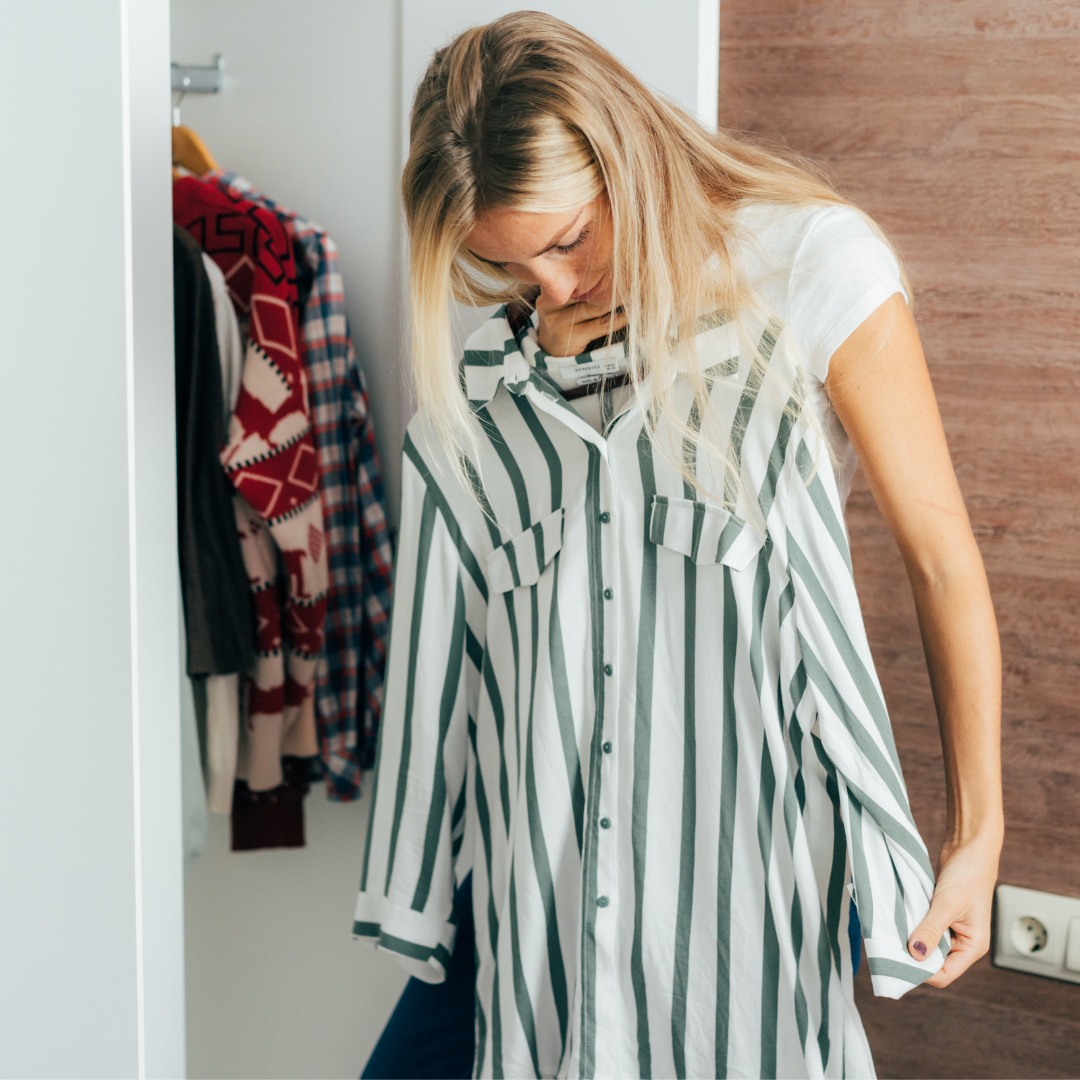 Face
Make-up: like it or love it, it really can work for you! It can be as simple as a quick skin care routine followed by a foundation, mascara and a splash of lip gloss if that's all you're looking for. Once you get in a routine, try adding a few other products. Trust me when I say you can do it all in 5 to 7 minutes, because honestly who has time for longer than that? Skin care and make-up is one of my must-do's every single day. There is not one day that I go without at least washing my face, putting on some foundation and a little color unless I'm so ill I can't get out of bed. I am a mom of 3, soon to be 4, and I've worked from home now for the last 6 years. I do this for me because it makes me feel good. Even if no one else is going to see me besides my husband and kids that day, I do it because every time I see myself in a mirror it gives me a boost of confidence and appreciation that I have the opportunity to do something for myself.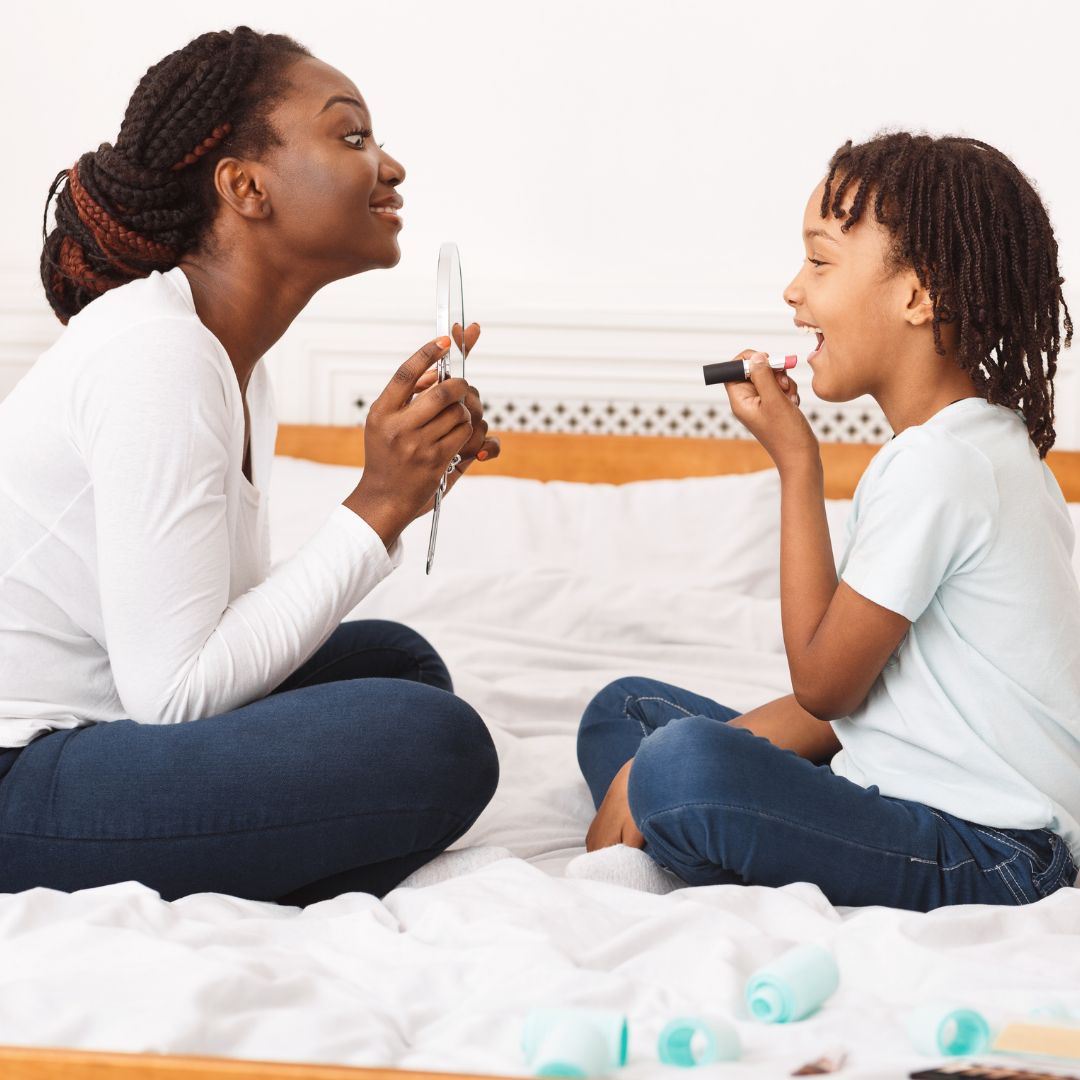 Every day I get up and dress for success, whatever that may be for the day. It doesn't mean that I need to get fancy, but it does mean that I am choosing to take 30 minutes of my day to do something for me. This reminds me that it's important to take care of those God has put in my life, but it's also important to take care of me too. It's not vanity; it's self-confidence and being proud of the woman that God made me to be. I am happy to honor Him by choosing to do something that helps me to have the confidence I need to get through my day.
Click to tweet:
I am happy to honor God by choosing to do something that helps me to have the confidence I need to get through my day. #catholicmom
Author's Note: If you're looking for a makeup brand suggestion, I highly recommend Mary Kay cosmetics. Three months before I got married 11 years ago, I decided to join Mary Kay and I am so glad that I did, and for so much more than the great products they offer. Did you know that they only use the top 1% of the top 1% of ingredients and that they don't test their products on animals, but rather on their sales directors? And even though their products work and have great quality, my favorite part about Mary Kay is everything this company has taught me about being a godly woman and serving others.
Mary Kay Ash founded her company on the principles of faith first, family second and career third. Every time I look in the mirror, I'm reminded that I am wearing products that not only make me feel good but are made from a company that aligns with the ethics and morals that I have.
---
Copyright 2022 Nikki Lamberg
Images: Canva
About the Author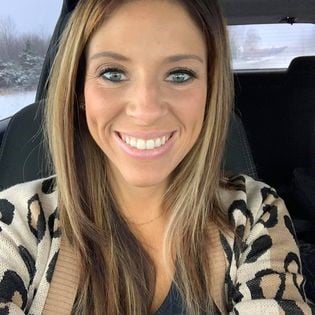 Nikki Lamberg is a born and raised Catholic, full-time working, wife and mom of three young children. It brings her great joy to read, write and help others as she can, especially when it comes to infertility and raising young children.