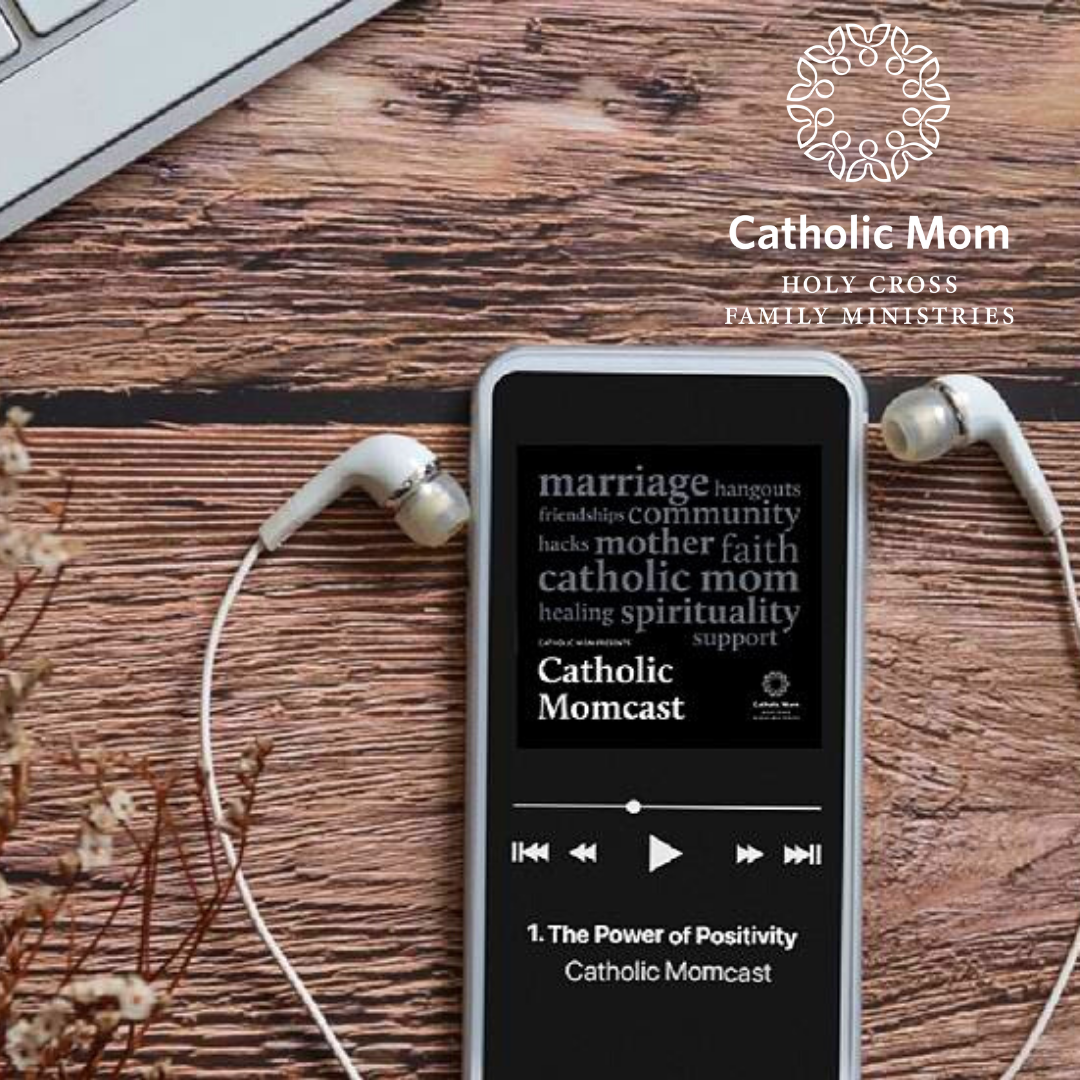 In the latest Catholic Momcast, Danielle Bean and Allison discuss ways to control kids' screen time (and our own!).
To listen to this week's podcast, simply hit "play" above, or subscribe in iTunes!
Allison Gingras and Danielle Bean have an enlightening and encouraging conversation about how we can better empower ourselves as parents keep videos, movies, computers, and smart phones from controlling our lives.
It's not easy, but there are some tricks they share, and they also offer some solutions for parents worried about how their kids are spending time online. Danielle discusses Canopy, a new tool that can block explicit content in real time.
Allison shares about curating her feeds on social media to protect herself from negativity and they both talk about monitoring use and having important conversations with teens with regard to their use of cell phones and social media.
Join us for an enlightening conversation!
How about you? In what ways do you control your kids' screen time, or your own? Join us and be sure to share your thoughts and ideas in the comments. We love to hear from you with feedback, questions & ideas for future podcast topics. Email us at editor@catholicmom.com or send us a voicemail or connect on social media.
CLICK TO TWEET
In the latest Catholic Momcast, Danielle Bean and Allison Gingras discuss ways to control your family's screen time. #catholicmom
---
Copyright 2021 Danielle Bean
Images, Catholic Mom all rights reserved