Receive Daily Gospel Reflections in your inbox
Today's Gospel: Mark 9:30-37 The apostles just don't get it. How could they? It is crazy to think that the Messiah, the Son of the Living God, would suffer at the hands of men and die. With no clear teaching on the resurrection of the dead, what could "to rise again" mean? They didn't know. And they were too afraid to ask. As they walked along, they whispered about its implication among themselves. Somehow their conversation went from a quandary about the God-man's death and resurrection to an argument as to which among them is the greatest! "What do you think he means, 'the Son of man shall be delivered into the hands of men'?" "Who's gonna kill him?" "I don't know, but over my dead body will they ever touch him!" "Whacha gonna do, trap 'em in your fishing nets?" "I may be just a poor fisherman, but he told me I will hold the keys to the Kingdom!" "Hey! I'm his beloved disciple." "Says who? I saw him first; you two wouldn't even be here if it wasn't for me!" "What?! You didn't even get to go up the mountain with us!" I imagine Jesus walking ahead of them all, rolling His eyes and shaking His head as they argued. It's the same reaction I have when driving down the street in my van with the kids bickering in the back. Arriving at their destination, He sat down and began to teach his followers. Jesus was about to undergo the greatest act of humility – the Creator was going to die at the hands of His creation for love of His creation. They had to learn humility, too. Service would be the crucial to their humility. Just as a child is dependent on a parent to guide and provide for him, the world would be dependent on them to learn about the salvation offered to them through Jesus Christ. The world needs us still. So go in peace to love and serve the Lord.
Ponder:
What act of service can I perform today to make known of Gospel of the Lord?
Pray:
Lord Jesus, enlighten me when I just don't get it. Holy Spirit, grant me the virtue of humility. Father, let me always follow Your Son. Amen.
---
Copyright 2018 Kelly Guest Receive CatholicMom.com newsletters in your inbox, including the Daily Gospel Reflection each morning!

*

indicates required
About the Author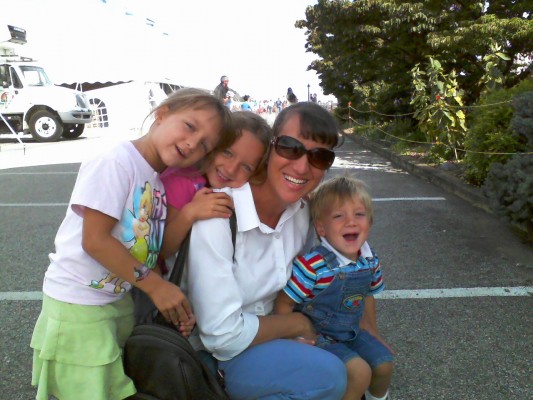 God has given Kelly lots of wonderful opportunities to follow Him. She was a Dominican Sister of St. Cecilia in Nashville, an education coordinator for a Catholic Charities' program for pregnant teens, a middle school teacher, a director of religious education and is now a youth minister. Her most challenging and rewarding calling, though, is wife and mother of ten children. What she has learned, she blogs at CatholicMom.com.