Receive Daily Gospel Reflections in your inbox
Today's Gospel: Matthew 16:13-19 - Feast of the Chair of St. Peter When Simon Peter declares that Jesus is the Christ, the Son of the Living God, Jesus tells him, "Blessed are you, Simon!" Jesus explains that Peter is blessed because he has received a revelation directly from God the Father, not from flesh and blood. God reveals the Son to the humble of heart and the little children, not to the wise or the proud. So, if we really desire to know who Jesus is today, we must not try to figure out the truth and the varsity of the existence of God on our own, proud of our intellectual abilities. However, we can humbly trust in the teachings of the Church and simply allow God to reveal the reality of who Christ is to our own hearts. I cannot get to know someone by reading his bio or listening to a friend who tells me about him. I can only slowly get to know another by spending time with him. Similarly, we cannot figure out Jesus using just my intellect; I can only understand Him by listening to His voice as it speaks to me through Scripture, receiving Him in Communion, and listening to the Holy Spirit in my own heart. Imperfect Peter will become the Rock for the new Church so it will prevail against the gates of hell. In spite of his human weakness, the Church will have a firm base because Peter has a simple faith; he won't try to figure things out on his own or let flesh and blood teach him about divine matters, but will wait to receive revelation from God. Peter can be trusted with the keys to the Kingdom of heaven because he is humble.
Ponder:
Do I try to listen to the voice of Jesus in prayer, in Scripture?
Pray:
Lord, grant me the grace to get to know Jesus as the Christ, the Son of the living God.
---
Copyright 2020 Melanie Jean Juneau Receive CatholicMom.com newsletters in your inbox, including the Daily Gospel Reflection each morning!

*

indicates required
About the Author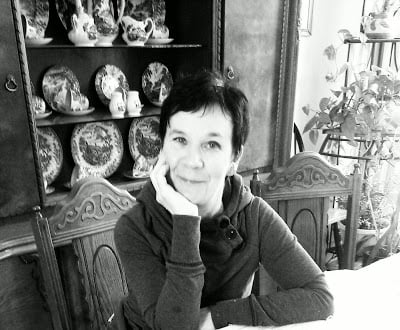 Melanie Jean Juneau is a mother of nine children who blogs at joy of nine9. Her writing is humorous and heart-warming; thoughtful and thought-provoking. Part of her call and her witness is to write the truth about children, family, marriage and the sacredness of life. Melanie is the administrator of ACWB, the Editor in Chief at CatholicLane, CatholicStand, Catholic365 , CAPC & author of Echoes of the Divine.