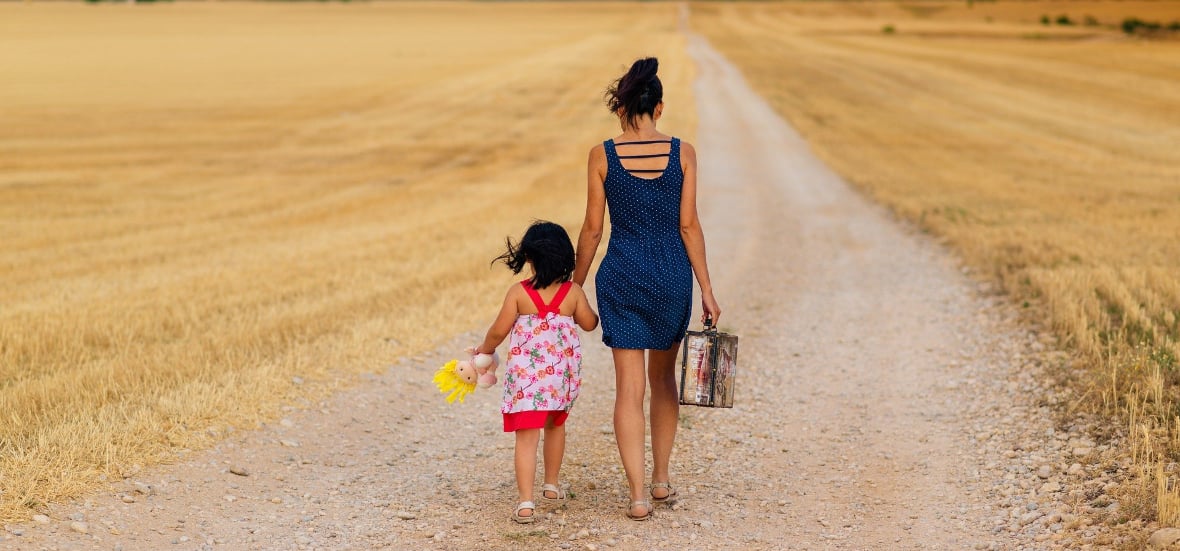 Homeschooler Kate Taliaferro shares her expertise with families whose schooling plans have changed to include home instruction.
The school year is upon us, and it is a vastly different school year than anyone can recall. Some of us are homeschooling for the first time, others are juggling virtual learning with daycare and working from home. Still others are participating in "regular school" but with the knowledge that things can change from one day to the next depending on the situation of the virus. Each family has had to make difficult decisions, and we all have come to different conclusions based on the knowledge available, the measures our communities have taken and what was offered by our local schools.
Our family is homeschooling this year, but for us this is normal. Our oldest is 9 and we have chosen to homeschool him and his siblings from the beginning. My husband is in the military and the variability of his schedule, plus the ever-possible duty station changes or deployments, led us to gravitate toward a school situation which gave us the maximum amount of control over our schedule. For those of you who have found yourself homeschooling for the first time, I hope that these 10 tips can help get you on the right foot, or to find the right foot if you feel off of it already.
A Ritual of Prayer
Every day should start with prayer. It doesn't matter if your child is 3 or if you have 10 kids around the table. Begin each day with prayer. We use prayer as our ritual for gathering before we begin the school day. We offer a simple Morning Offering, which is the same every day.
"Dear Jesus, we offer you this day, our works, our joys, our sorrows and our play. Please help me to be good today. I love you, Jesus. Amen."
Know your start time: When do you get to Mass?
I have found so much freedom in this principle this year! In a Catholic Families Facebook group, someone recommended that your school start time should be around, but no later than whatever time you typically go to Mass on Sunday morning. If you can comfortably and consistently (key words!) start earlier, by all means. But there is no rule that says school must begin at 8 AM.
Early engagement with littles
Take 15 minutes with your littlest ones. Read, color, giggle, dance, whatever it is that lets them know you see them and they are important to you. With a new homeschool situation, they can easily feel left behind, left out, or unimportant. There are books flying around they can't read, conversations happening about adding or multiplication they don't understand, and people writing all the time words that don't engage them.
Acting out for attention makes perfect sense in this scenario. But, when you fill up their cuddle and time tank early, it will give you some breathing room later in the morning when long division or a discussion about the anatomy of frogs requires more than half your attention.
The check boxes are for you, not them.
Accept in the here and now that not every box will be checked every day. This is hard, especially if you are coming out of a traditional school system. Typically, your children will come home with homework. It all must be completed. There isn't any skipping or picking and choosing. You complete the checklist and send it all back. Then rinse and repeat for the rest of the year. Homeschooling doesn't operate like this. You are the teacher, there isn't "homework," you're already at home, doing the work. And you're also folding laundry, cleaning up after the baby, cooking dinner and managing to get your son to his eye appointment.
Homeschooling is more than just the books on the table. Homeschooling, ultimately, is about building relationships with your children that will grow and flourish, even in this crazy time. Keep this as your main goal – this year I want to nurture my relationship with each of my children. If spelling didn't get done today because we went on a longer walk than planned and talked about how birds build their nests with the neighbor, it's OK. Start with spelling tomorrow.
Everybody has quiet time – everybody.
Even mom. No excuses.
If you're having a problem outside of school, it will find a way to manifest itself inside of school.
You are a parent first, then a teacher. The dispute over breakfast cereal can easily spill over into the school day. Someone's math frustrations might be fully realized during cleanup at the end of the day. These are normal things, and it's important for you as the parent to be on guard for carrying baggage with you to and from the school table. But what if your son begins lying about finishing his chores, and then you notice it bleeds over into his school work? Or your daughter is struggling to sit still and stay at the table for meals, and suddenly is incapable of keeping herself on task during schooltime?
If you need to, take a week off of school to dig deep into whatever problem you are facing, get it sorted out and in a place where forward progress is being made. Then come back to school. Again, we are all about building relationships. We are teaching our children to grow up to be men and women of God, not perfect spellers or volcano experts (unless that's their God-given calling). Discipline, virtue, good habits, love of God – if these are what your children walk away with from this school year, then job well done indeed!
This little book has been such a source of peace, guidance and joy for me and our homeschool. I cannot recommend it enough to anyone homeschooling.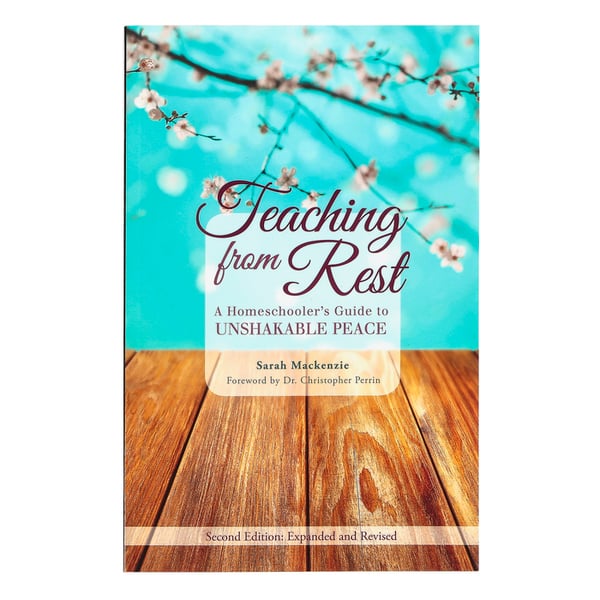 Curriculum is a tool, not a goal
One of the things that Sarah Mackenzie has talked a lot about is that curriculum is a tool to be used, it is not a goal in and of itself. This touches back on Tips #4 and #6. The goal of homeschool isn't that you get through the math book, or the science book, or even the religion book.
We don't want our kids just to "get through." We want to impart to them a love for learning, a desire to seek what is good, true and beautiful.
Virtue and Vice of Planning
Planning is a necessary part of homeschooling. It's difficult to achieve any goal without having some kind of structure for how to get there. However, plans have to be flexible enough to change as the situation requires. Thinking back to checking those boxes, if our plan is so rigid we end up tearing our hair out at the end of the day to "get it all done," perhaps we have our plans set a little too deeply in the stone. Pencil is a homeschooling mom's best friend.
To Love what is Good, True, and Beautiful
Above all things, we want our children to come to know and love the Lord. What is more important than that? As a teacher, and as a parent, our very presence tells our children to "Look at me. See what I'm doing? Imitate me." This is how children learn. If we love what is good, true, and beautiful, and we draw our children into that love, they will learn to love it too.
This means slowing down. Slowing everything down. Wonder at wild flowers, marvel at perfectly balanced equations, be astonished at just how many animals live on your continent or in your town, breathe deep breaths giving gratitude for the intricacies of our bodies. It reminds me of a song by Phillips, Craig and Dean: "I Want to be Just Like You." This is the prayer I ought to say every single day.
Homeschooling for the first time? Supporting children in virtual learning? Try these 10 tips! #catholicmom
---
Copyright 2020 Kate Taliaferro
Image: Pixabay (2014)
About the Author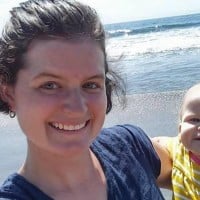 Kate Taliaferro is an Air Force wife and mom of 6. She has a Masters in Religious Education and tries to find God's presence in all parts of her day, be it cooking, cleaning or just the everyday ordinary. She enjoys homeschooling, stitching crafts and finding cheerios between the couch cushions. She blogs at Daily Graces.