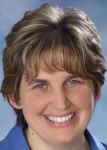 A while back, I was arrested by a phrase from Henri Daniel-Rops' book What is the Bible?

"We all bleed from the wounds of Original Sin." Isn't that the truth?
More than any commonality, other than the dignity we all share as human persons – made in the image of God, and called to be in relationship with Him – we all bleed from the wounds of Original Sin. We are all sinners.
I don't often dwell on Original Sin, or meditate on it, so to speak. If it weren't for grace, I'd have more than enough depressing topics consuming my mind. But, on the other hand, don't they all descend from this one potent reality?
The effects of Original Sin touch us both body and soul.
I am well aware of the limits of the human body… I am aging, after all, not to mention I've survived childbirth, early-stage breast cancer, a pre-mature hip replacement, and, the nuisance of increasing changes in my prescription lenses!
Where else do I bleed from the wounds of Original Sin? More profusely than my material shortcomings, my spiritual weaknesses abound.
I am selfish. I am lazy. I get angry. I can be resentful or hold a grudge. I am undisciplined. I am intemperate with certain foods. I can be moody. Yup, with little introspection, I can easily recall my own misadventures with the "deadly sins".
OK, that's enough self-criticism… oh yeah, that's another wound… I'm self-critical, doubting, and weak.
Now what? In my conscience, I can hear the solution to my plight bubbling up in the words of one of my hero-saints, St. Peter: "Lord, to whom shall we go? You have the words of eternal life…" (John 6:68).
Not only did Jesus have the words of eternal life, but he, too, also bore for our sake the bleeding wounds of Original Sin.
And so I fly to prayer…
Dear Jesus…
You who came and bled and died… stop and stem the bleeding in my life.
Forgive me for my sins and give me the grace and resolve of repentance.
Allow me to see the repair work you are doing in me, and the beauty of the blood of the Lamb of God for my sake. Help me never to underestimate the blessings of my baptism and the gift of your grace.
Help me get it through my head, and let it permeate my heart, that, in the most perfect sense, YOUR BLOOD is the transfusion that saves me from permanent death from Original Sin.
Your Blood courses through my veins as I receive the Eucharist and it touches every cell of my body. Your Blood is my champion. Your Blood restores the weakness that is in the soul of me. Your Blood REVIVES me.
Even as I am faint-hearted, your Blood buffs me up, strengthens me, and renews me.
The old is passing away, the new has come. Not just in this life, but in the life to come.
Thank you for this loving transformational power that makes a new person out of me. Thank you for saving me.
And so I pray aloud, this mystery of faith, with the Church:
Lord, by your cross and resurrection you have set us free, you are the savior of the world.
Amen.
In closing, let me share another quote from Daniel-Rops who taught that the Bible shows us who we are and how we should live, in spite of the wounds of Original Sin:
We find in the Bible a conception of man that… is quite easy to define: it is a man who "stands before God" (cf. 1 Kings 18:15); a man who does not regard himself as the toy of blind fate or obscure and demoniacal forces, but as a factor in the divine will, a man who knows he is called to a destiny that is unique… a man who prays, and knows as he prays he is collaborating in God's work; a man who thinks that the world will improve in proportion to the improvements he makes in himself; a man, in short, who as he stands before God, is also supported by God, and looks upon this state of dependence as his greatest pride and his greatest hope.
©2009 Patricia W. Gohn


About the Author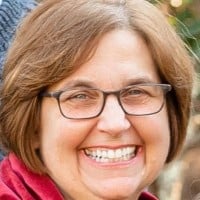 Pat Gohn is a married empty-nester with three adult children and four grandchildren. An author, catechist, speaker, and host of the Among Women podcast since 2009, her books include the award-winning Blessed, Beautiful, and Bodacious: Celebrating the Gift of Catholic Womanhood, and All In: Why Belonging to the Catholic Church Matters. She works in Catholic publishing as an editor. Visit PatGohn.net