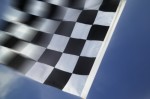 Since you have all been so wonderful about sharing my recent medical journey with me, I wanted to share with you the good news that yesterday I completed my radiation therapy treatments!
For the past seven weeks, five days a week, I have been making visits to our local Cancer Center. Every morning, I tried my best to enter the building with a cheerful smile on my face and a good attitude. Some days, keeping the smile in place was tough as I waded into a waiting room filled with some very ill people.


I don't know how to describe it exactly, but many of those first days I felt guilty for being there – my diagnosis was so much less severe than so many of them were facing. Even having a full head of hair made me feel bad some days. But I quickly came to realization that it was God's plan for me to walk this particular part of my journey, and that for whatever reason, for those seven weeks, I was exactly where He wanted me to be.
Radiation therapy is "no biggie" compared to the chemotherapy that so many people face during cancer treatment. Yes, there is some physical discomfort and some fatigue that comes with the process, but for the most part I have been able to maintain my normal activities for the past several weeks. So every day, along with everything else a wife and mom does, I had therapy time. Along with the physical aspects of my treatment came mental and spiritual therapeutic benefits as well.
Every day, I was able to hop onto the table with a list of intercessory prayer intentions in my heart and to devote that time to praying for others. Some days, the time seemed to pass too quickly before I had been able to get through my entire list, but I know that God hears those prayers deep within our hearts and that He had me covered!
I have to say a few words about the angels who work in cancer centers. Every day, when I entered the building, the receptionist always greeted me with a smile, pausing her work to say hello to me as if that greeting were more important than anything else on her agenda. The nurses who cared for me so lovingly made the process much less frightening and exhibited so much compassion. My radiation oncologist always gave me his full attention and carefully listened to me once a week, sharing with me the details of what I could expect next.
But my real heroes were the two professionals, Lynn and Joe, who escorted me to the treatment table each day and administered my therapy with such care and dignity. I truly feel like God sent me new friends in my life – every day they would ask about my plans for the day and truly listen to me in a way that is increasingly rare in today's world. Thirty three times, they helped me to and from treatments and in the process we shared the little bits of information that make up every day life. When I told Lynn yesterday as I was leaving that I would miss her, it was an understatement. Her upbeat attitude and true compassion for her patients has left an indelible mark on me. Thankfully, I talked her into joining Facebook so that we can keep in touch, because I hope to never see her at her place of employment in the future.
I'm sorry this post is very long, but I wanted to share a few reflections with all of you since you have been so supportive of me during this process. I now know more than ever that the gift of good health is a precious blessing, but also a responsibility. As before, I would plead with each of you to attend to your own healthcare needs as you would do for your children. Have a doctor's appointment and don't put off your mammograms! My journey will continue with additional medication and follow up appointments, but the end of a thirty-three segment relay race gives me a good excuse to pause and to celebrate – and you're invited to the party!
About the Author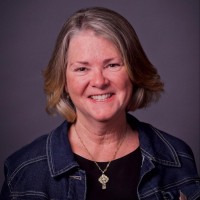 Lisa M. Hendey is the founder of CatholicMom.com, a bestselling author and an international speaker. A frequent radio and television guest, Hendey travels internationally giving workshops on faith, family, and communications. Visit Lisa at LisaHendey.com or on social media @LisaHendey for information on her speaking schedule or to invite her to visit your group, parish, school or organization. Visit Lisa's author page on Amazon.com.