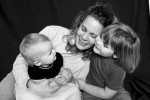 By mid-February, winter in Ohio starts to feel endless. If there's snow, it feels like too much. If there's rain, it feels like too much. If there's another cloudy day, it feels like too much.
"Will winter EVER end?" I ask hourly.
We huddle by our wood stove, resenting the fact that we still need it. We cuddle under blankets, annoyed that we can't just sprawl on the couch without them. We pull the drapes and ignore the drafts, hating them more than ever, because they signal winter's continuation.
But when my four-year-old squealed (NOT in delight) that there was bird poop on her car door, it was a sign of hope for me.
Bird poop can come from only one place. The birds, wise creatures that they are, leave when it gets cold, and they don't return until spring is on the way. So that bird poop, offensive as it was on her car door, signaled that spring can't be that far away.
In my journey through difficult times of whatever magnitude, I often find myself tempted to despair. "Will this struggle EVER end?" I ask hourly, oblivious to the hope that's all around me. The hope is often disguised as bird poop, dropped on my car door as proof that relief is on its way. It might be an offer of help in an area where I felt I was failing or an encouraging call that might as well have come straight from heaven.
Or, as is the case with me right now, it might come in the form of Lent. Here I am, trying and struggling...and failing. Here I am, in the desert, feeling alone, tempted to give up...and there He is, holding out His arms, smiling despite my whining, cheering me to continue.
There's bird poop on my car door...and it's inspiring a song of hope in my soul.
Copyright 2009 Sarah Reinhard
About the Author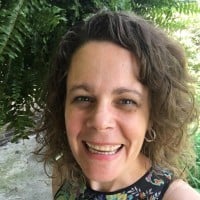 When she's not chasing kids, chugging coffee, or juggling work, Sarah Reinhard's usually trying to stay up read just one…more…chapter. She writes and works in the midst of rural farm life with little ones underfoot. She is part of the team for the award-winning Catholic Mom's Prayer Companion, as well as the author of a number of books. You can join her for a weekday take on Catholic life by subscribing to Three Shots and follow her writing at Snoring Scholar.