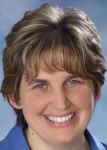 Lately it seems that every time we turn around, there is another assault on Christian values. Yet we must not grow battle weary in doing good.
This news is circling...
This time, Obama administration is moving to rescind a federal regulation that implements longstanding federal statutes protecting conscience rights in the health care profession. The time is now to support conscience clauses for health care workers.
Cardinal George of Chicago (and also head of the US Catholic Conference of Bishops) had a half-hour meeting with President Obama this week. Details of what they talked about have not been released.
But also in the last few weeks, we see this video and news release>> http://www.usccb.org/conscienceprotection/ that the Cardinal released through the US Bishops' website. The same link will enable you to send your own message in favor of keeping conscience laws in place. I urge you to watch the video and take action.
This second link from the USCCB tells us that there is a 30-day window for our comments: http://www.usccb.org/comm/archives/2009/09-046.shtml
Many people in pro-life work see the reduction of conscience laws as another way of advancing abortion on demand, and forcing conscientious objectors to choose between assisting at abortions or lose their jobs. To call the White House comment line, phone 202-456-1111.
Let your voice be heard, and pass the word!
About the Author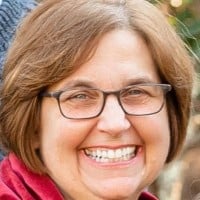 Pat Gohn is a married empty-nester with three adult children and four grandchildren. An author, catechist, speaker, and host of the Among Women podcast since 2009, her books include the award-winning Blessed, Beautiful, and Bodacious: Celebrating the Gift of Catholic Womanhood, and All In: Why Belonging to the Catholic Church Matters. She works in Catholic publishing as an editor. Visit PatGohn.net