Welcome to our May CatholicMom.com Book Club selections! As we get ready for "summer reading", we'd love to hear your suggestions and recommendations for great books. Drop a comment below, or email lisa@catholicmom.com with your tips!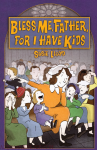 Non-Fiction: Bless Me, Father, For I Have Kids

by Susie Lloyd
The uninterrupted life is not worth living. Got questions about Catholic family life? You ve come to the right place! As a lifelong Catholic, devoted wife, diligent homeschooler, and mother of seven, Susie Lloyd knows lots of people who just might have the answers for you. Susie herself is too busy to give advice: busy giving home haircuts and finding missing socks; busy teaching her teen girls to drive, cook, and diagram sentences; busy praying for divine protection while she races off to church (late) in her full-size van. But every so often, Susie finds a few moments to share the wit and wisdom she's gleaned from raising a Catholic family in today's world.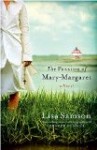 Fiction - The Passion of Mary-Margaret

by Lisa Samson
Mary-Margaret yearned to dedicate her life to the Lord. Jesus had another idea. When Mary-Margaret Fischer met Jude Keller, the lighthouse keeper's son, she was studying at a convent school on a small island off Chesapeake Bay. Destined for a life as a religious sister, she nevertheless felt a pull toward Jude--gorgeous, rebellious, promiscuous Jude. But Jude, driven by demons no one really understood, disappeared into Baltimore's seamy red-light district. Mary-Margaret moved on with her life, preparing to serve God with her sisters as a teacher and artist. Then Jude comes home--but now he's bitter, dissolute, and diseased. And Mary-Margaret receives a divine call that shakes her to the core, a call to give up her dreams for the troubled man who befriended her so long ago. For Jesus' sake, can she forsake the only life she ever wanted for a love that could literally cost her life? Read a Catholic Fiction review of this book.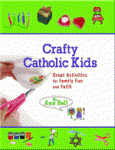 Children's - Crafty Catholic Kids: Great Activities for Family Fun

by Ann Ball
Help your crafty kids or grandkids discover a fun, engaging side of the Faith with these simple, creative activities and projects--no technical expertise required! Whether the setting is a classroom or your home, the index makes it easy to pick the right project. All craft books show you how. Some craft books tell you why. This craft book helps you show them "The Way."
About the Author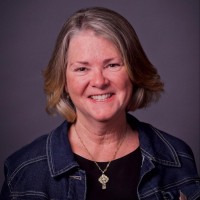 Lisa M. Hendey is the founder of CatholicMom.com, a bestselling author and an international speaker. A frequent radio and television guest, Hendey travels internationally giving workshops on faith, family, and communications. Visit Lisa at LisaHendey.com or on social media @LisaHendey for information on her speaking schedule or to invite her to visit your group, parish, school or organization. Visit Lisa's author page on Amazon.com.