Last Sunday, my daughter, Christina, graduated from college. On that 78 degree afternoon, underneath a powdery blue sky, families and friends of the graduates began gathering for the ceremony, walking down a long curvy sidewalk, lined with lilac bushes, into the college football stadium.
"We look like twins…" I told Rachael, my 19 year old daughter, as we searched for seats among rows of folding chairs that had been set up on the grassy field. Rachael laughed. . Both of us were wearing flowered sundresses and strands of pearls. Walking with us was Don, Rachael and Christina's dad. He was all decked out in a starched white shirt and a pastel yellow tie. "What a glorious day this is" he said as the student orchestra began to play a soft, opening prelude.
We took our places near a rope-off area designated for the graduates. Rachael checked her digital camera. The breeze blew softly as Don and I read through our programs, drinking bottled water and chatting about how fast Christina had grown up. "I'm so proud of her…" I said as I looked upward, toward the campus that overlooked the stadium. For the past four years, this had been Christina's home, a little city of Gothic style dorms and buildings trimmed with steeples, stained glass and spirals that glistened against rolling hills, covered with grass.
The stadium began to swell with people, most of them parents, a sea of colorful sundresses, suits and wide brimmed hats. . "I'm Brian…My daughter Mary is graduating in Computer Science…We flew in yesterday from Oregon" said a man in front of us. Dressed in a Navy blue jacket and a yellow tie, he shook Dons hand and began introducing us to his wife and two very tall teenage sons.
I showed Brian my commencement program and couldn't help but point out our daughter's name. "Christina majored in Social work….She wants to work with special needs kids…" I told him proudly.
"We'll cheer for Christina when she receives her diploma" said our new smiling friends in unison.
"And we'll applaud for Mary" we replied back.
The familiar sound of Pomp and Circumstance began playing as the faculty, donned in regal caps, gowns and sashes, assembled on the stage. Soon a long line of graduates began processing down the curvy sidewalk towards the stadium, their black caps and gowns shimmering in the sun, like polished agates, against the purple lilac bushes.
Cameras snapped. Tears fell from hundreds of on looking eyes. As the graduates were seated, parents strained their necks, hoping to catch a glance of their son or daughter.
"You are the light of the world…a city that is set on a hill cannot be hidden…" a distinguished speaker told the graduates as he began reading a passage from the 5th chapter of Matthew. The speaker, a congressman from Minnesota, admonished the graduates to "go out and shine their light." I listened to his words and found myself remembering the day Christina was born. As my thoughts drifted back 22 years, I saw myself lying in a maternity ward bed, cradling newborn Christina in my arms. "God, let her grow into the woman you want her to be." I had prayed.
Now, so many years later, I realized that my prayer had been answered. God had led Christina to this very special place and to this extraordinarily beautiful moment in time. This stadium ceremony was an ordination of sorts, a sacred turning point in her life and in ours.
Her identity could no longer be, exclusively, "beloved daughter." Now she was a mature and capable young woman, prepared and called to be a leader in the world, a beacon of hope to people we might not ever meet, a shining light in the borderless kingdom of God.
"And now, will the faculty stand for the conferring of the degrees" said the provost of the college. One by one, the names of the 623 graduates were read, each first, middle and last name pronounced slowly and carefully.
After Christina's name was called, she passed our row, smiling and waving her diploma. We blew kisses to her as her long dark hair danced in the breeze, underneath her cap. "Way to go Christina" Brian and his wife called out. I chuckled as his two tall sons hooted and howled for my daughter.
When Mary passed by, clutching her diploma, our family began waving to her like we had known her for years. "Way to go Mary" Don called out.
I couldn't stop smiling. "Every parent here is as proud as we are…"
I closed my eyes to savor the moment. I could hear cameras snapping and families cheering. And the fragrance of the lilacs smelled lovely.
All Rights reserved, Copyright 2009, Nancy Jo Sullivan
About the Author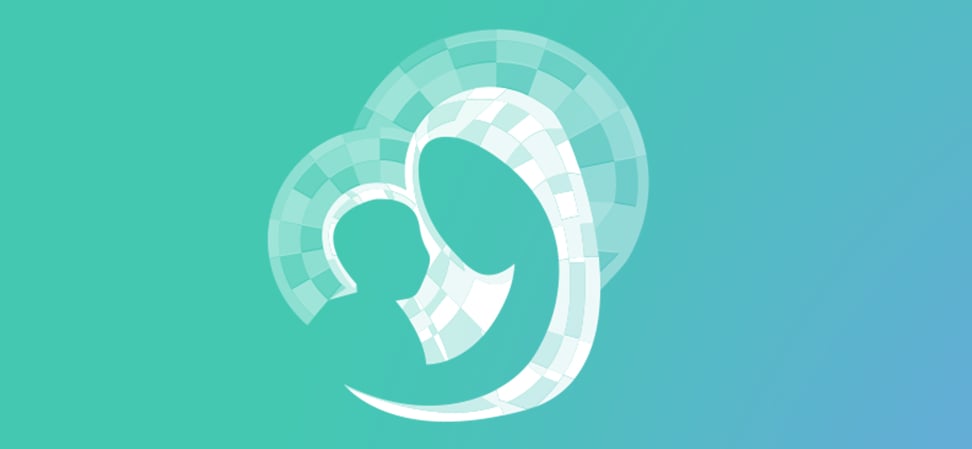 We welcome guest contributors who graciously volunteer their writing for our readers. Please support our guest writers by visiting their sites, purchasing their work, and leaving comments to thank them for sharing their gifts here on CatholicMom.com. To inquire about serving as a guest contributor, contact editor@CatholicMom.com.