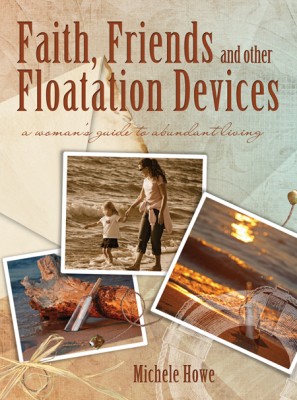 Introducing Faith, Friends, and Other Flotation Devices: A Woman's Guide to Abundant Living, by CatholicMom.com contributor Michele Howe.
God gives us a plentiful supply of resources to help us thrive: robust scriptural promises, intimate caring relationships, a generous supply of buoyant faith-filled, life-saving instruction....I hope you will see how faith, when exercised, is powerful indeed; how the right friends can influence, guide and accompany you as stalwart counselors; how surrendering your will through God's grace is truly the most freeing, peaceful and fruitful way to live.

—from the Introduction
The table has been set with care. A pitcher of ice tea sparkles in the sunlight. Home made scones are still warm, and fresh fruit has been artfully arranged on a crystal platter. A copy of The Message lies open on a bench next to a vase filled with wildflowers and weeds. And Michele Howe, your gracious hostess, is here, ready to share memories, dreams, fears, daily challenges - woman to woman, your friend and confidant.
You might not have had a day off from work, volunteer obligations, family life for weeks, perhaps months, but she has made space for you and done everything to make you comfortable. In each chapter in Faith, Friends, and Other Flotation Devices Michele focuses on a single theme - forgiveness, providence, regret, contentment, and more; introduces you to a woman whose daily experience sheds new light on active, faithful living; and gives you a concise set of guidelines to examine and live your faith.
The author of fourteen books for women, Michele Howe speaks in a direct and friendly style in twenty reflections, each focusing on a single Christian theme — forgiveness, providence, regret, contentment, and more. Each chapter includes a story of an ordinary woman to shed new light on active, faithful living, and concludes with a concise set of spiritual guidelines.
Scripture quotations from The Message: Catholic/Ecumenical Edition and contemporary Christian writers round out Howe's homey, advice-filled book.
The following excerpt is used with permission of the author.
Appreciation: A Truly Humane Art
"The difference between appreciation and flattery? That is simple. One is sincere and the other insincere. One comes from the heart out; the other from the teeth out."
Dale Carnegie in How to Win Friends & Influence People
There is something wonderfully enigmatic about sensing that another person notices your efforts, weak attempts though they may be, and kindly expresses such recognition with even a single word of thankfulness. One paltry word, even? Yes. A mere word can make or break a person's spirit, depend upon it. On any given day, individuals, young and old, from every life background have an inner (frequently unidentified) longing for a bit of expressed goodwill. All people have this need to realize a sense of validation for their accomplishments, their purpose, and their very person.
Cynics may grouse that there's a fine line between appreciation and flattery. Well, it isn't so. Flattery is simply verbal manipulation that benefits the speaker alone. The words may true or not, that's not point. Appreciation runs deeper. It marks another's actions or attitudes and sees the benefit in the attempts…no matter how insignificant. Real appreciation also alters both the speaker and the recipient, for the good. It spawns renewed vision, encourages continued efforts, and lights a fire for ongoing perseverance toward excellence.
Perhaps the most significant difference between flattery and appreciation is that one offers life (in abundance) while the other signals an inner death knell to the listener.
People instinctively know if they're being schmoozed and it's always unattractive. The question then is how to offer praise genuinely when someone is glaringly lacking from every visible vantage point. Drawing from Emerson, Carnegie reports, "Every man I meet is my superior in some way. In that, I learn of him." Wise words and utterly true.
In short, as we practice the art of identifying people's strengths and offer words of consistent appreciation, we will take part in their success, which will naturally spill over positively affecting countless others. Today, begin focusing on the strong points of people and then commit to communicating daily sincere appreciation to all. These few powerful words, which cost us so little, will be treasured by the recipient long after we've forgotten them, and there's nothing insincere about it.
Build appreciation into every personal encounter.
Adopt a learner's mentality. With friends and strangers alike, view every person you interact with as someone you can learn something from…and then do it.
Focus on meeting the needs of others by learning what is important to them. Ask intelligent questions, listen carefully to their responses, and spend more time discussing your friend's interests than your own.
See people with fresh eyes. Familiarity can bring with it a lack of gratefulness. Look closely at others' gifts, talents, and abilities….and thank them for the difference they are making in your life and in others.
Be open hearted by sharing friendships. Welcome newcomers into your circle of friends and acquaintances with warmth. Genuine hospitality begins in each individual heart and works its way outward in ever-widening circles.
Order Faith, Friends, and Other Flotation Devices and support CatholicMom.com with your purchase.
About the Author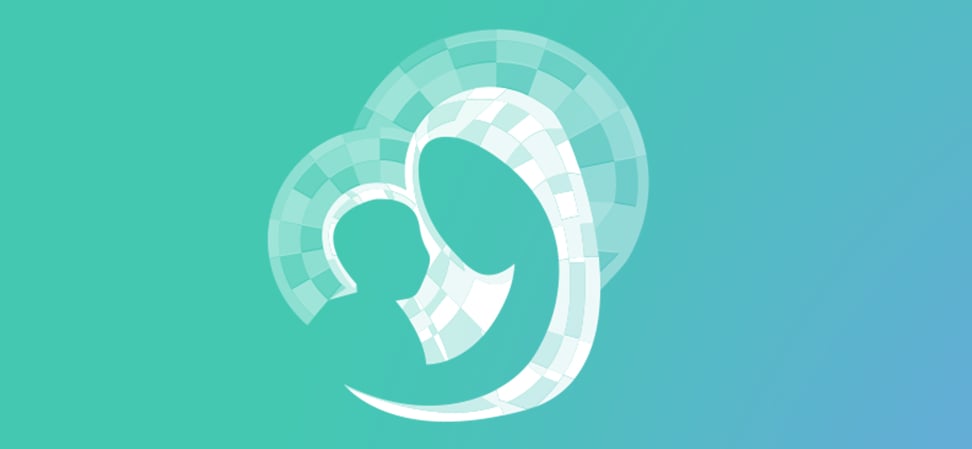 We welcome guest contributors who graciously volunteer their writing for our readers. Please support our guest writers by visiting their sites, purchasing their work, and leaving comments to thank them for sharing their gifts here on CatholicMom.com. To inquire about serving as a guest contributor, contact editor@CatholicMom.com.