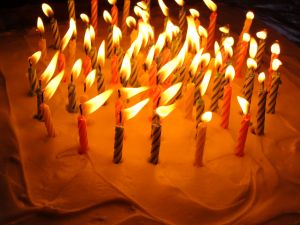 Well, I'm happy to report that after a day of being 46 years old, life is still pretty fabulous! I'm not typically a big birthday celebrator (when it comes to my own birthday)... I've been known to tell my husband and friends, "Let's not make a big deal out of it this year." I've even left town a few times and visited my sister Erin in Chicago to avoid the fuss. I'll bet many of you are the same—you prefer shining the spotlight on others and being out of its bright glare.
This year has proven to be a little different. While I still eschewed a party in lieu of a simple backyard barbecue for our family of four, I'm kind of proud and happy to be "aging gracefully" this year. In the past year, I had so many wonderful moments—times when God's presence in my life was so tangible I felt I could reach out and touch it. Who wouldn't want another year to experience His grace and mercy?!


As a classic "Type A" personality, my birthday has always ranked up their with Lent, Advent and New Year's as a time of introspection and goal setting. This year is no different. I took some time yesterday to journal my thoughts on beginning my "late forties" (although Greg claims we can still say we're in our "mids"). I set spiritual, physical, relational and mental resolutions for the coming year, things I'd like to refine and change about myself, relationships I'd like to enhance.
One area of particular concern for me in the upcoming year is my health. Perhaps it was my recent bout with non-invasive breast cancer that has lead me to embrace turning 46, but that experience was also a "wake up call" that taking care of myself physically is a gift I give to my family. So my one birthday present to myself was a trip back to Weight Watchers - I've been a Lifetime member since my 40th birthday, but am embarrassed to admit that I fell off the wagon completely this year. So I'm sharing with you that I'll be working that "program" and am hoping to make you part of my accountability team and support network. Jumping on that scale for a weigh-in is never fun, but now that the pain of doing it for the first time (well, the first time again!) is behind me I'm optimistic that trying to regain control over my fitness level and portion control will be a good part of this upcoming year. Hopefully on June 15, 2010 I will look back without regret on this particular commitment. Honestly for me, it's less about a particular number on a scale than about how I feel physically and emotionally. If you are struggling with weight issues, please know that you'll be in my prayers as I walk this particular part of my journey.
How do you like to celebrate your birthday? Any tips from our "age enhanced" readers on enjoying your late forties?
About the Author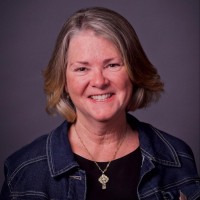 Lisa M. Hendey is the founder of CatholicMom.com, a bestselling author and an international speaker. A frequent radio and television guest, Hendey travels internationally giving workshops on faith, family, and communications. Visit Lisa at LisaHendey.com or on social media @LisaHendey for information on her speaking schedule or to invite her to visit your group, parish, school or organization. Visit Lisa's author page on Amazon.com.