This week, in conjunction with Catholic Moments #110 and our interview with Kathy Bleichrodt, I am pleased to offer you a chance to win one of three set of terrific catechetical books for the entire family. Kathy is the author of the Mother Mary and Willy Wheat book series for families. She is graciously sponsoring this contest, where you will have the opportunity to win one of three prize packages including:
1st place is the Family Package which includes 3 books:
1. The deluxe large hardback edition of The Parable of Willy Wheat
2. The children's Mother Mary... God's Gift to You
3. The teen/adult Mother Mary—God's Quick & Easy Way to Divine Holiness.
2nd place is the Children's Set which includes 2 books:
1. The deluxe large hardback edition of The Parable of Willy Wheat
2. The children's Mother Mary... God's Gift to You
3rd place is the Teen/Adult Set which includes 2 books:
1. The soft cover edition of The Parable of Willy Wheat
2. The teen/adult Mother Mary—God's Quick & Easy Way to Divine Holiness


To enter, you must leave a comment on this post with a valid email address (which won't be published or shared) before Midnight PST on August 1, 2009. I'll draw random winners and announce the names over the weekend.
Kathy shares the following information about her books and her ministry: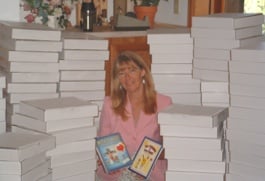 Back in 1988, after grinding wheat for bread, I was inspired to write and, eventually, illustrate The Parable of Willy Wheat. This would, eventually, become the foundation of the Mother Mary series.
From this simple story, God began to show me hidden meanings and analogies in the story that simplified different spiritual concepts that were hard to understand. I began to write pages and pages of deep truths and thought that I was being called to write a typical book explaining these newly discovered understandings.
In 2003, the Year of the Rosary, Bishop Roman Danylak, after thoroughly studying each word and illustration in the books, gave the Nihil Obstat and Imprimatur to the entire series. This was given in Rome, Italy on the Feast day of the Annunciation. The first shipment of books arrived from the printers (long overdue) one year later, on March 25, 2004 — that very same feast day of The Annunciation. Why is this so significant? The feast of the Annunciation is the day Saint Louis De Montfort calls us to make our Total Consecration to the Blessed Mother — which is the main theme and teaching in the Mother Mary books! These books truly are our Blessed Mother's!
The Mother Mary series is a completely new way to present theology... in a simple, fun manner where children and parents can enjoy learning together. The catechisms are easy to understand because they teach in the manner Jesus used by telling a story and then explaining the hidden meanings. Jesus often used parables to teach and simplify deep mysteries of faith that even children could understand. The Parable of Willy Wheat lays the foundation for the analogies made in the Mother Mary catechisms.
The main emphasis of the series is to help the readers come to know Mary as their Mother who truly loves them and wants to help them change and grow to be like Jesus, Who lives in them. More important than "head knowledge," the Mother Mary series teaches "heart-knowledge" about our Catholic faith, and helps develop habits of holiness for a lifetime. Lead the children to their Mother Mary and She will lead them to Her Son Jesus and keep them rooted in their Catholic faith.
The 175 page Mother Mary—God's Quick & Easy Way to Divine Holiness teaches deep spiritual truths to pre-teens through adults. The young children's version, Mother Mary...God's Gift to You, is appropriate for 8 years and under and is divided into 3 volumes. It is simplified even more and includes more hands-on activities and bold, colorful illustrations.
The books are especially well adapted to parents who home-school and want to supplement their children's religious education and prayer life. Parents will appreciate the simple self-guided teaching style that requires no additional teacher's manual. The colorful "Who Says So?" at the end of each chapter, teaches the importance of using reference materials and being able to back-up their beliefs.
For more information about Kathy Bleichrodt and these wonderful resources, visit www.willywheat.com.
Update: Our lucky winners are Jenn Davis (#95) - First Place, Sarah (#44) - Second Place, and Claudia (#37) - Third Place. Your prize will be sent soon. Take a look at our other CatholicMom.com contests for more great chances to win!
About the Author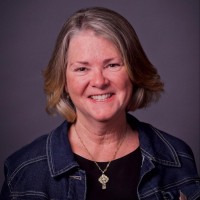 Lisa M. Hendey is the founder of CatholicMom.com, a bestselling author and an international speaker. A frequent radio and television guest, Hendey travels internationally giving workshops on faith, family, and communications. Visit Lisa at LisaHendey.com or on social media @LisaHendey for information on her speaking schedule or to invite her to visit your group, parish, school or organization. Visit Lisa's author page on Amazon.com.